Shinkoiwa Katori Jinja and Komatsu-na Residence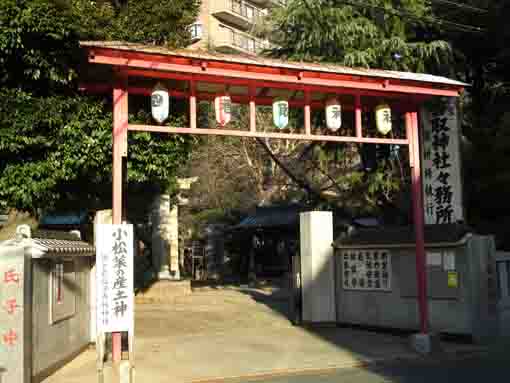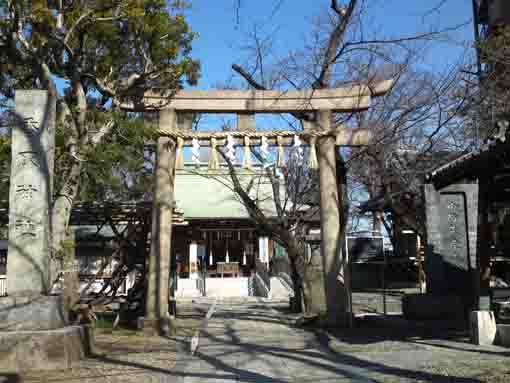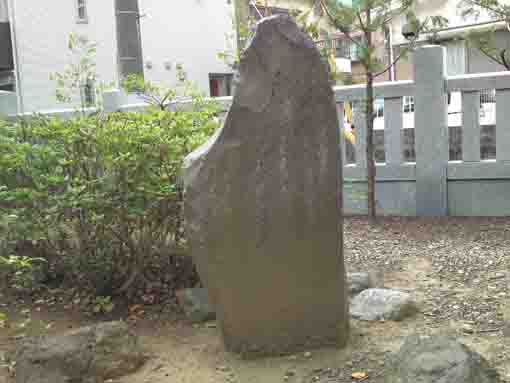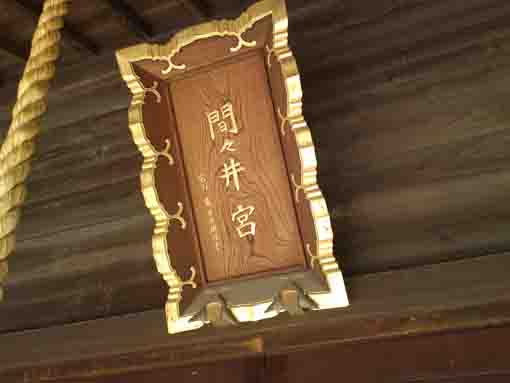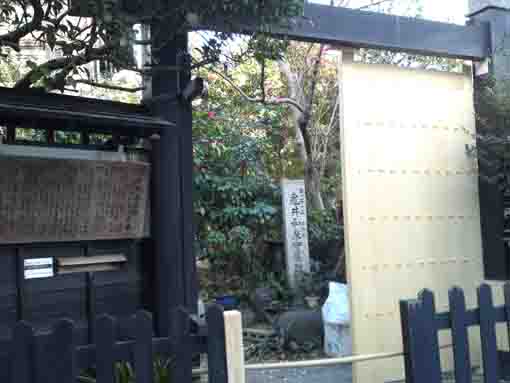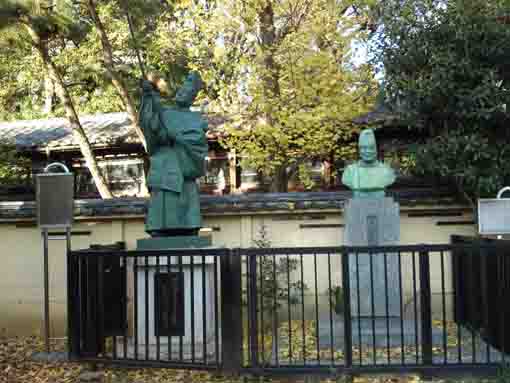 ---
Shinkoiwa Katori Jinja
and
Komatsuna Yashiki
Residence are known as the original places that a green vegetable (a kind of Chinese cabbage) was named Komatsu-na there. In the middle of
Edo period
, the 8th Shogun
Yoshimune Tokugawa
visited this shrine while he was hawking and he ate a piece of this green vegetable with mochi cakes in clear soup, he loved it so he named it Komatsu-na. Moreover, before Edo period,
Dokan Ota
who was known as a founder of
Edojo Castle
or
Edo
visited this shrine as it was on the way to
Konodaijo
in
Ichikawa
from Edojo on ship and he played for safe shipping. The shrine has sometimes called Mama no I jinja since it was on the way to Mama no Irie cove at that time. And there is a stone tablet with
a haiku poem
by
Basho Matsuo
on it in the shrine. Shinkoiwa Katori Jinja has much historical, cultural, geographical and traditional information of
Edogawaku
or
Komatsugawa
areas in it. Why don't you visit them?
---
Shinkoiwa Katori Jinja Shrine
Katori Jinja Shrine
This shrine is a guardian deity of Nishi Komatsugawa Village. When people could go through the sea overgrown with reeds for several hunderd years, this shrine dedicated Futsunushino Mikoto, the deity in Katori Daijingu Grand Shrine in Sawara
Shimousa
was built on an island called Dogashima. At that time, this shrine was a guide spot on between Mama no Irie cove and Ueno in
Musashi
, therefore it was named Mama no I Miya.
The shrine has a signboard that tells it was built in 1619. The chief priest of the shrine has been succeeded by Kamei Family since Kamei Izuminokami Nagayoshi Minamoto. And they have kept the song and the dance of Kasai Kaitaku Shinpiuta (the old traditional song sang in this area). The main building of it was built with zelkova trees. Hachiroji Makino, a supporter of this shrine, built this building for 10 years, he completed it in 1833.
In the shrine, a stone tablet with a haiku poem by Basho Matsuo on stands, it says 'Akini Soute Ikabaya Sue wa Komatsugawa'.
November 1977
Edogawaku Board of Education
(Fixed jin July 2006)
香取神社鳥居脇案内板より
The History of Kashima Jinja
Kashima Jinja is sometimes called 'Mamai Jinja'. Accoding to the signboard in the main hall, it was an old graceful shrine repaired in 1617.
Since then, Komatsugawa River (now the water park) flowing the east side of the shrine was an important water way to connect Konodai and Mama in Shimousa to the Edojo Castle in Musashi. According to folks, Mochisuke Dokan Ota visited this shrine when he was going to Konodaijo Castle. He landed on the land and pour some holy water from the well, then he prayed for his trip to the castle. Since then, this shrine has been called Mamai Jinja.
At that time, there were 16 farming families in this area. They worked hard to bring waste land under cultivation and they built this shrine. In 1590, Ieyasu Tokugawa moved to the Edojo Castle with his family and his arms, then they got much opportunity to sell their products and became wealthy. Every 12 years, this area had had great floods and they suffered a great famine in 1786.
This main hall was built in 1823, Hachiroji bought the materials and built it. He completed in 1832. This is one of the great architectures.
Moreover, Shinkoiwa Katori Jinaja preserves old maps edited in 1873. At that time, the government planed the land tax reformation, the villagers started researching their lands, they edited the village's specific maps, they showed all lands in Nishi Komatsugawa Village. Now it is registered as a cultural asset of Edogawaku.
June 1989
香取神社境内御由緒書より
引用、抜粋並び参考文献
香取神社境内御由緒書
香取神社鳥居脇案内板
小松菜屋敷門脇案内板
弓取り像脇案内板
Cherry Blossoms Blooming in Shinkoiwa Katori Jinja Shrine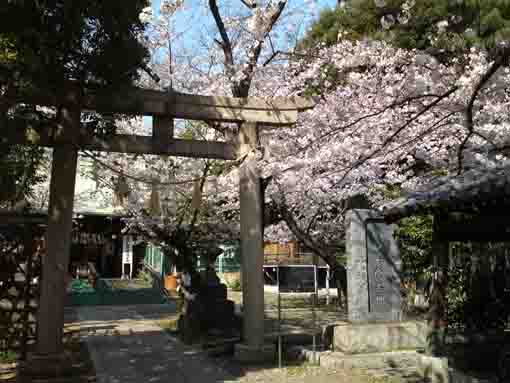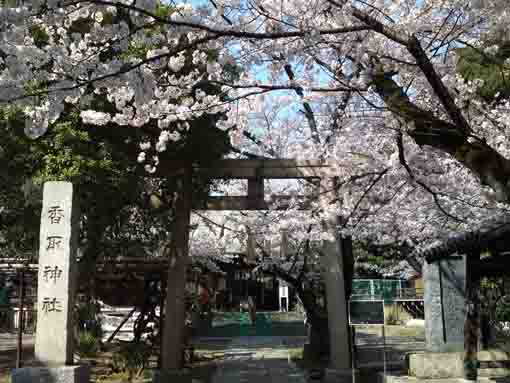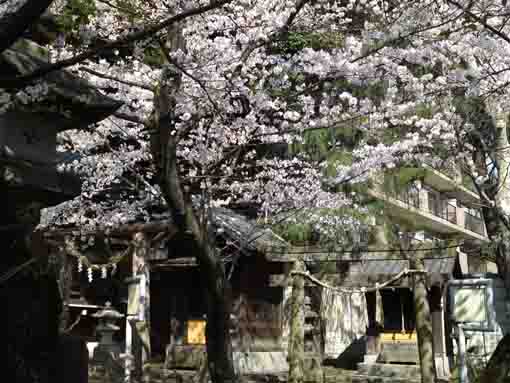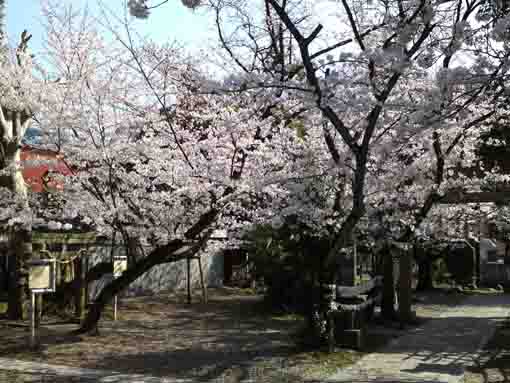 ---
There are several cherry trees in Katori Jinja and beautiful sakura blossoms bloom in spring.
Shinkoiwa Katori Jinja and Komatsuna Yashiki Residence
---
Shinkoiwa Katori Jinja and Komatsuna Yashiki Residence have great accessibilities from both Narita and Haneda International Airport.
From Narita International Airport, take Sobu Express Line bound to Tokyo or Yokosuka and get off at Shinkoiwa Sta.
From Haneda International Airport, take Keikyu-line bound to Narita, and get off Shinagawa Sta and transfer the line to Sobu Express line bound to Narita International Airport or Chiba, and get off at Shinkoiwa Sta.
From Akihabara Station, take Sobu line bound to Chiba, Tsudanuma, Nishi Funabasi and get off Shinkoiwa Sta.
Take 12 minute walk from Shinkoiwa Sta.
4-5-23 Chuo, Edogwaku, Tokyo
The Noted Spots along Moto Sakura Micho Road
---
---
---
---
---
---
---
---
---
---
---
---
---
---