A Walk On The Areas Along Edogawa River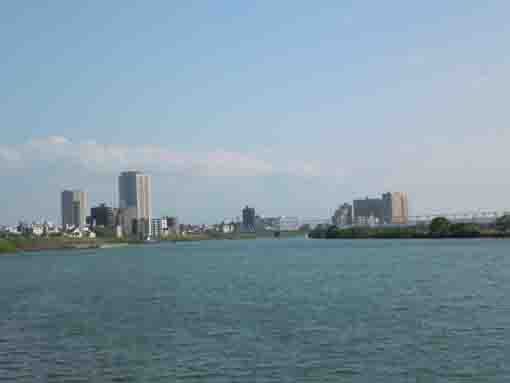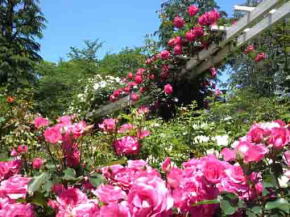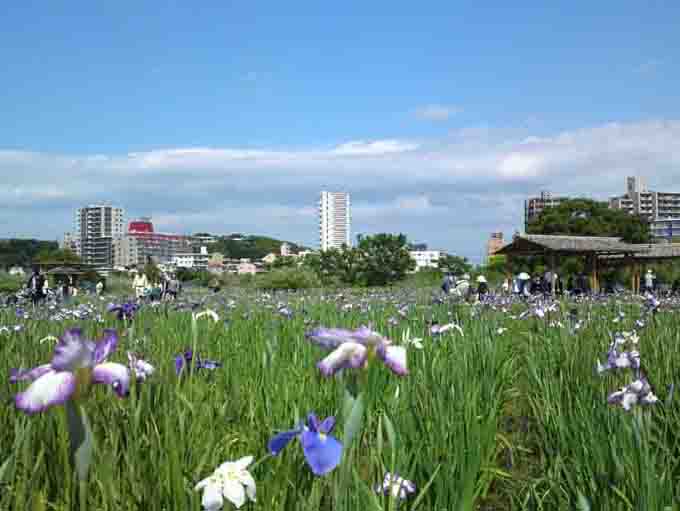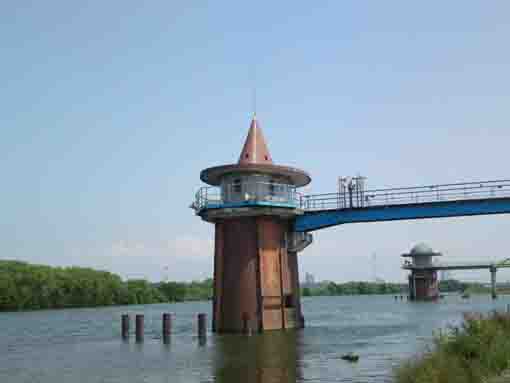 ---
Edogawa River
is a branch of
Tonegawa River
flows between
Tokyo
and
Chiba
, and it starts near Satte City in
Saitama
or Sekiyado in Chiba and goes into Tokyo Bay near
Urayasu City
in Chiba and
Edogawa-ku
in Tokyo. In
Edo period
, thousands of boats and people passed through the river called Shin-Tone at that time and the areas along it was much flourished. A phrase shows how
Gyotoku
lying on the river side prosperous in Edo Period was. 'Kosu sengen tera hyakken (There are thousands of houses and hundreds of temples in Gyotoku)' implies that the people in Gyotoku was very wealthy to build so many temples. In the other areas along Edogawa river, there are many temples, especially Zenyoji in Koiwa and Taishakuten in Shibamata are famous.
Moreover, the flood plain along Edogawa River has been constructed, and many athletic grounds are opened on it. In addition, Pony Land in Shinozaki that children under 12 years old are opened on it, too. And cherry trees, irises and so many kinds of flower and trees are planted on its banks and visitors could enjoy seeing them and could feel nature. And many people enjoy fishing, especially fishing gobies is popular near the mouth of the river.
In summer, some fireworks festivals are held along Edogawa River, Edgawa Noryo Hanabi Taikai is one of the festival about millions of people come and sit on the flood plains to see the fireworks.
It is very good courses for walking that poeple could enjoy history, culture and nature along Edogawa River.
Why don't you walk along Edogawa River?
---
The Noted Spots In The Areas Along Edogawa River
---
---
---
---
---
---
---
---
---
---
---
---
---
---