Yakuosan Tomeiji Temple in Higashi Nakayama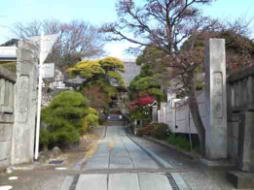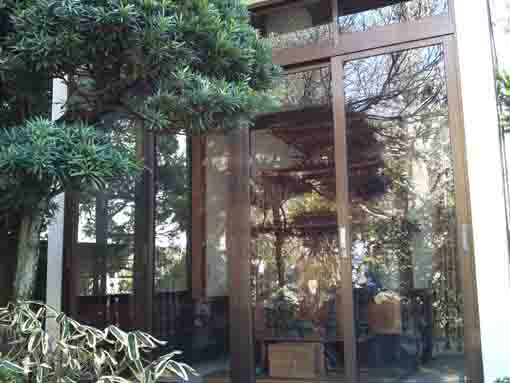 ---
Yakuosan Tomeiji
standing in Higashi Nakayama,
Funabashi City
Chiba prefecture
is a temple belonging to
Jodoshu
in Buddhism. Its approach roads opening to
the Route 14th called Chiba Kaido
shows seasonal colors. And there is a three-story pagoda standing in front of the main hall of it. Tomeiji Temple has been famous for its Yakushi Nyorai carved by
Gyoki Bosatsu
since
Edo period
. According to Katsushka Shiryaku (a guide book describing Katsushika published in Edo period), Yakushi Nyorai is highly responsive to prayers. Yakuosan Tomeiji Temple has been believed for several hundred years. Why don't you visit it?
---
Yakuosan Tomeiji Temple
The History of Tomeiji Temple
Tomeiji Temple was built by the venerable Seiyo in 1557 in late
Muromachi period
. It dedicates the statues of Amida Nyorai as its principle image, Enko Daishi (the venerable Honen) and Yakushi Nyorai in it. Especially, Yakushi Nyorai is very old Buddha in this area and it is a woodcut that is said to be carved by Gyoki Bosatsu. And there is an old signpost scribed Beda Yakushi Norai on it. Beda is this area's name several hundred years ago, and some rice paddy (now houses standing) near this temple was called 'Yakushi Shita (under Yakushi)'. Anyway, Yakushi Nyorai in Tomeiji is named Juni Shinshoin and it has been believed to be highly responsive to prayers.
東明寺参道脇案内板より
出典・抜粋・引用および参考
東明寺参道脇案内板
紀元二千六百年記念. 第6卷 地誌其一 葛飾誌略
---
---
Yakuosan Teomeiji Temple
Yakuosan Tomeiji Temple has great accessibilities from both Narita and Haneda International Airport.
From Narita International Airport, take Keisei-line and get off Higashi Nakayama Sta, take minimally 50 minutes from Narita Airport. And also take JR Sobu-express line, and get off Funabashi Sta, and transfer Sobu line bound to Nakano or Mitaka, and get off at Nishi Funabashi Sta.
From Haneda International Airport, take Keikyu-line bound to Narita, and get off Higashi Nakayama Sta.
Take 4 minute walk from Higashi Nakayama Sta and take 10 minute walk from Nishi Funabashi Sta.
1-1-8 Higashi Nakayama, Funabashi-shi, Chiba-ken
The Noted Spots along Moto Sakura Micho Road
---
---
---
---
---
---
---
---
---
---
---
---
---
---