Ebigawa River | A Famous Spot For Viewing Cherry Blossoms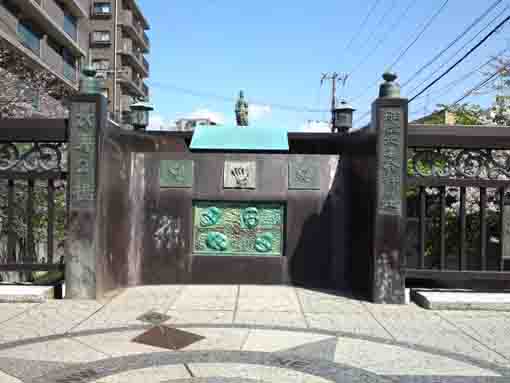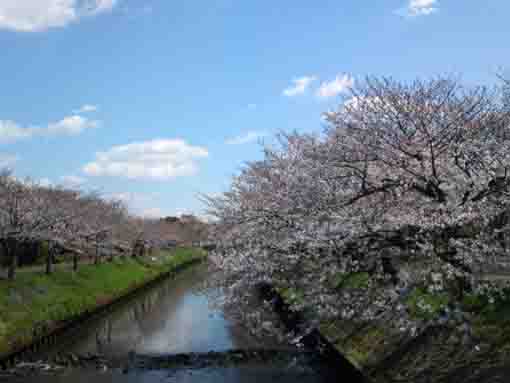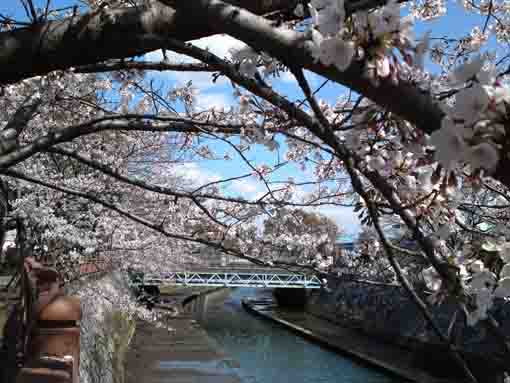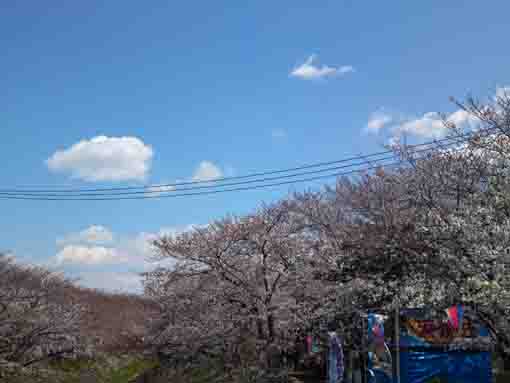 ---
Ebigawa
is a river flowing from a small fall called Gyoja or Fudo Taki in Otakisan Kinzoji Temple in Kanasugi the northern part of
Funabashi City
and it goes through the center of the city, finally it issues to the Tokyo Bay. According to
Edo Meisho Zue
and the signboard on Choju no Hashi bridge over Ebigawa River, there had been no bridges over this river when
the prince Yamato Takeru
came in this land and villagers connected many boats to build a bridge over them, therefore, this place was named Fuanabashi. Ebigawa River is the most popular spot for viewing cherry blossoms in the city. It is called 'Ebigawa Senbon Sakura (a thousand of cherry trees along the river), there are so many cherry trees planted along it. In spring, many stalls are opened under the cherry trees and millions of cherry blossoms bloom over them, so several thousands of people visit and enjoy seeing them. Moreover, there are several sculptures along Ebigawa river, a statue of Osamu Dazai, a popular writer early 20th century and
the seven gods for Good Fortuen
stand along it. It is very interesting seeing them when you walk along it. Why don't you visit Ebigawa in Funabashi?
---
Ebigawa Senbonzakura and Some Sculputres
Ebigawa Senbonzakura (a thousand of cherry trees along Ebigawa river)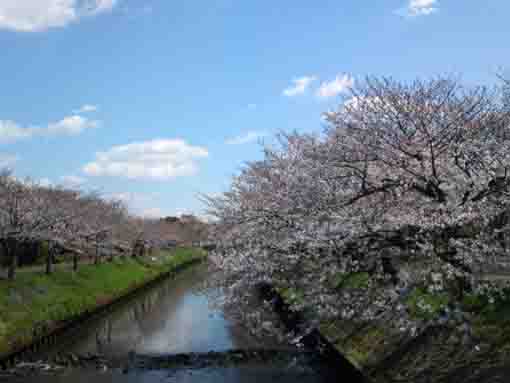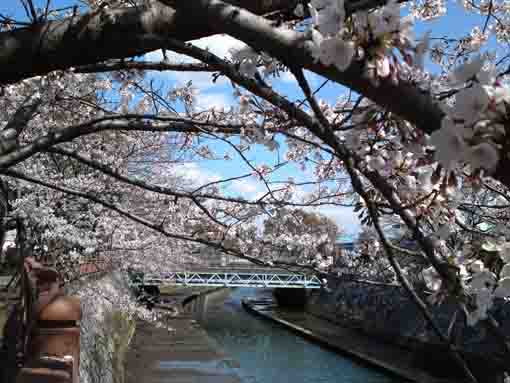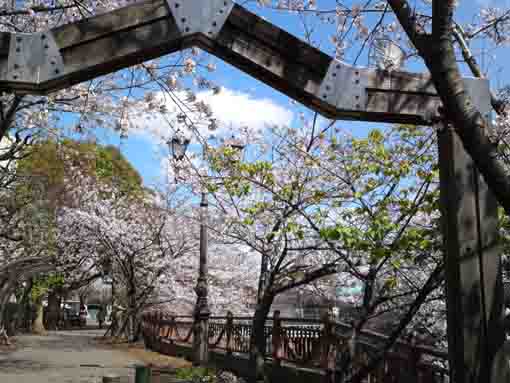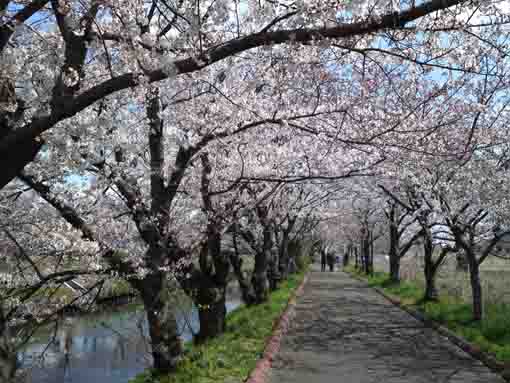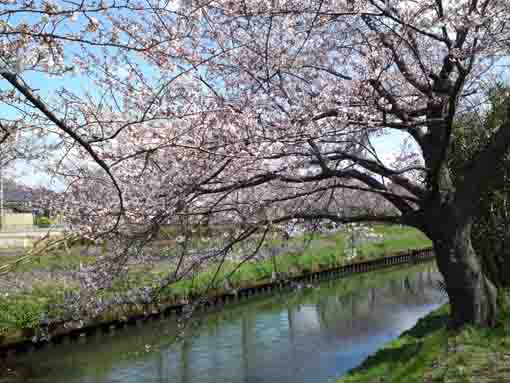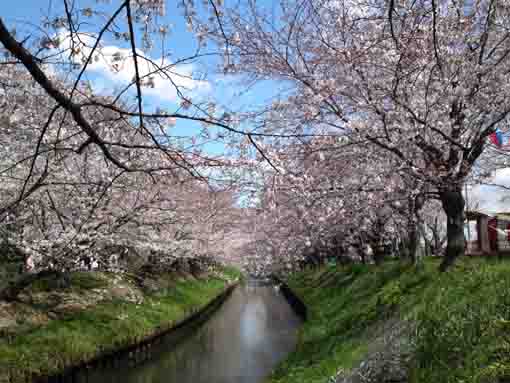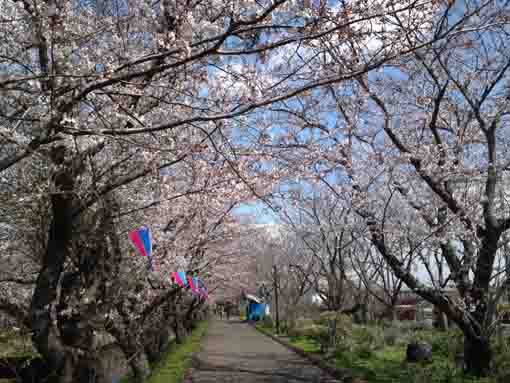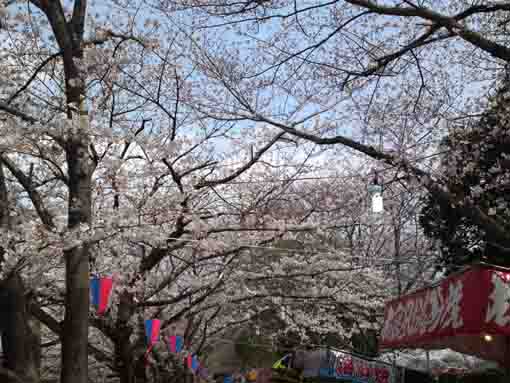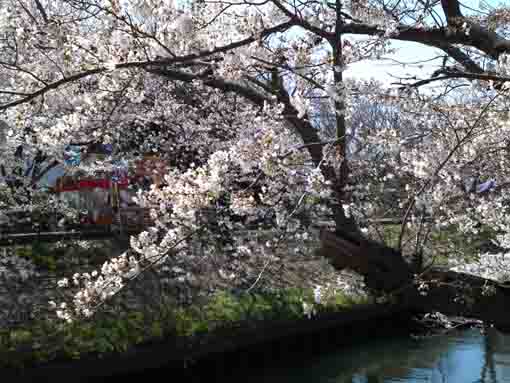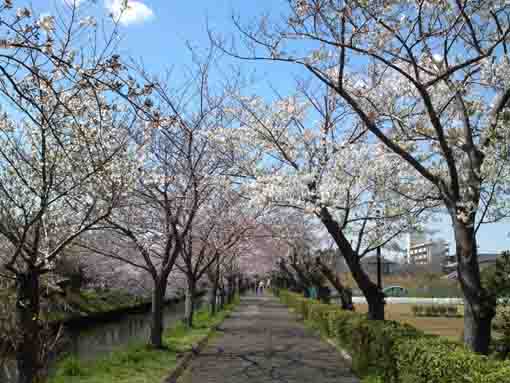 ---
the statue of Osam Dazai and the Seven Gods for Good Fortune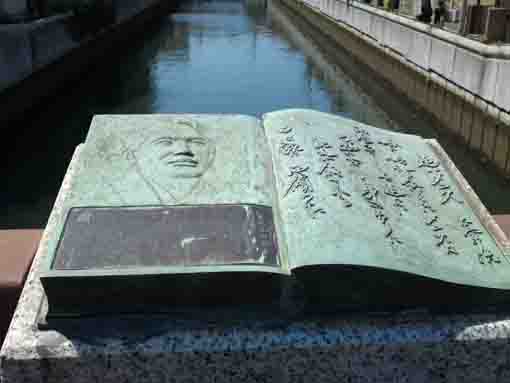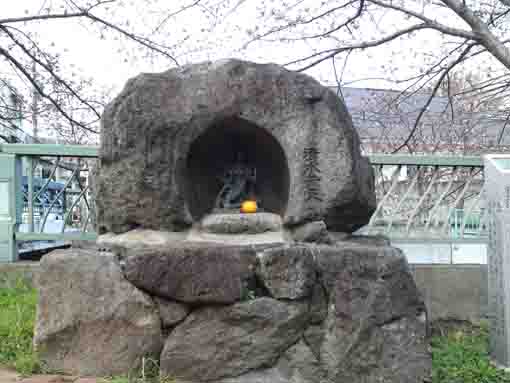 ---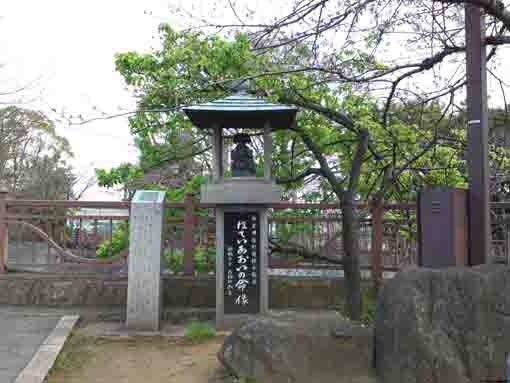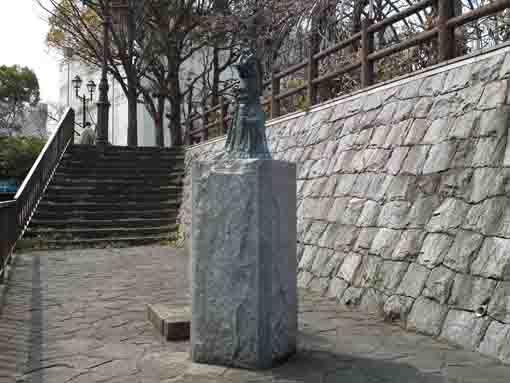 ---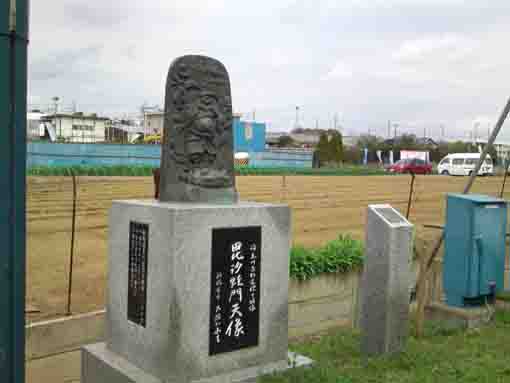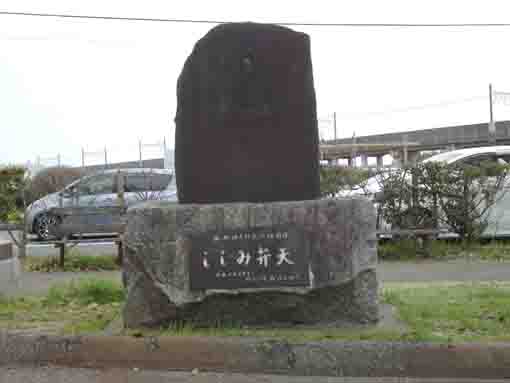 ---
Ebigawa is the noted spot for viewing cherry blossoms and it is also a place of relaxation for the public in Funabashi city. The upper reaches of the river from Funabashi Ichiba (the market), there are thousands of cherry trees planted, many stalls selling fast food open under the cherry blossoms in spring. Visitors could enjoy not only seeing beautiful sakura blossoms but also having the foods. They give them familiar and comfortable feelings when they walk along it. In addition, the statues of the seven gods for good fortune and Osamu Dazai, a famous writer having lived in Funabashi city for a year from July 10th of 1935 stand along it. Visitors could find the history of the city and might get good fortune if they walk along it and find them. Why don't you visit them?
出典・抜粋・引用および参考
長寿の橋上海老川沿革案内板
新訂 江戸名所図会6 ちくま学芸文庫
Ebigawa (Ebigawa Senbonzakura)
---
---
Ebigawa has great accessibilities from both Narita and Haneda International Airport.
From Narita International Airport, take Keisei-line and get off Keisei Funabashi Sta, take minimally 35 minutes from Narita Airport. And also take JR Sobu-express line, and get off Funabashi Sta.
From Haneda International Airport, take Keikyu-line bound to Narita, and get off Keisei Funabashi Sta.
Take 5 minute walk from Keisei Funabashi Sta and Funabashi Sta.
near Honcho, Miyamoto, Ichiba, Natsumi, Higashicho in Funabashi-shi, Chiba-ken
The Noted Spots along Moto Sakura Micho Road
---
---
---
---
---
---
---
---
---
---
---
---
---
---