Myohokkesan Senyoji Temple in Kitakoiwa Edogawaku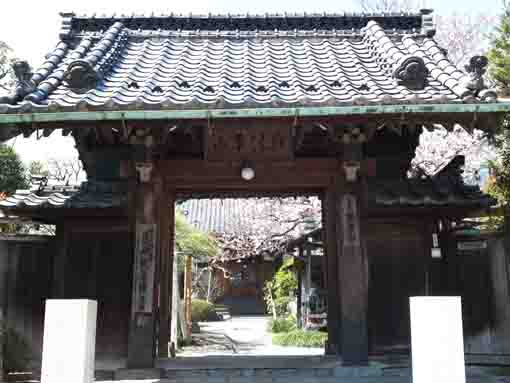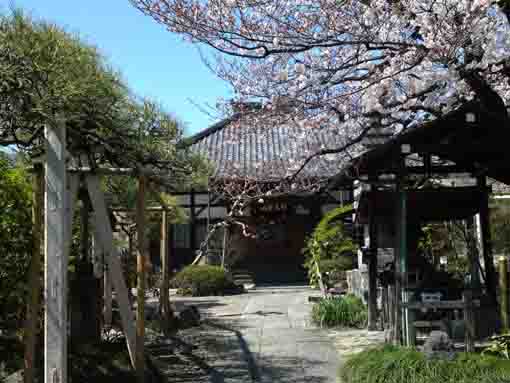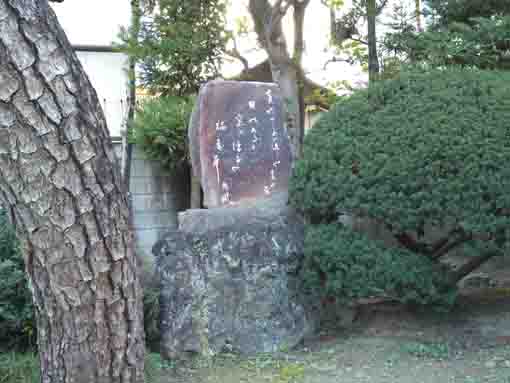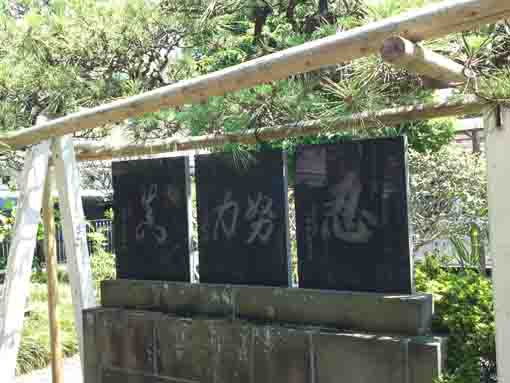 ---
Myohokkesan Senyoji Temple
is an old temple in Kitakoiwa
Edogawaku
was built in early
Muromachi period
. The principle image is Higiri Mangan Nichiren Daibosatsu carved by the venerable
Nichijo
, the first abbot of
Nakayama Hokekyoji Temple
. It has a stone tablet with
Kafu Nagai's
tanka poem 'Fukujuso (an amur adonis)' on its surface. And a set of stone tablet that has the 25th Shonosuke Kimura's (the name of the famous Sumo referee) letters scribed on is under an old pine tree called Zuiho no Matsu standing along its approach road. In spring, some cherry blossoms decorate the views in the temple. Why don't you visit Senyoji Temple?
---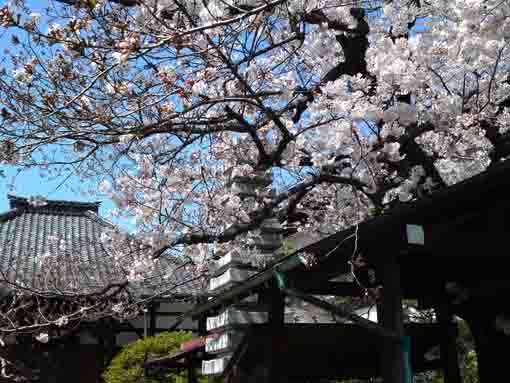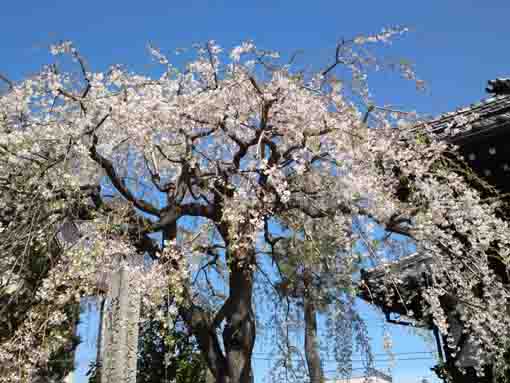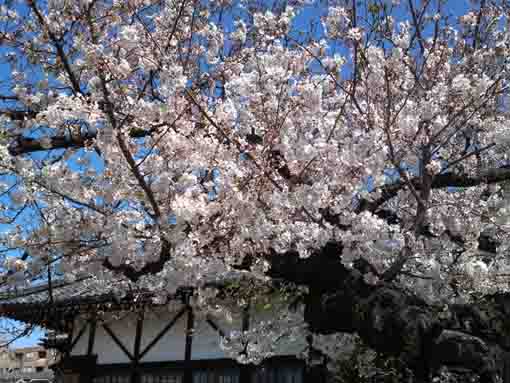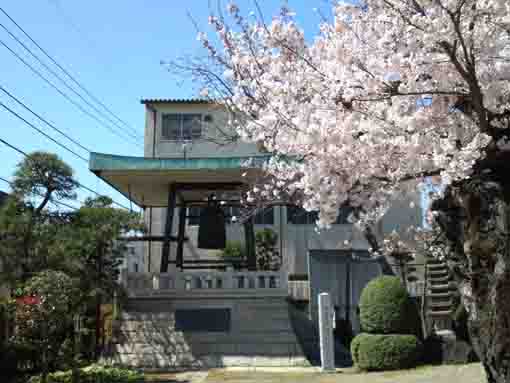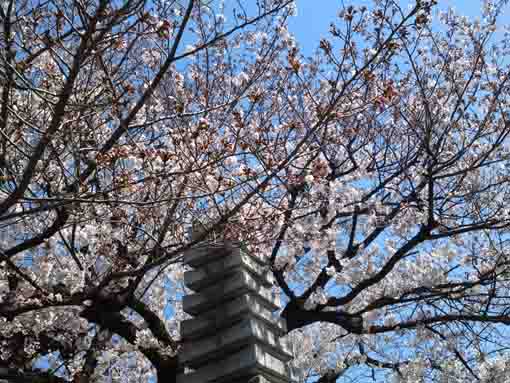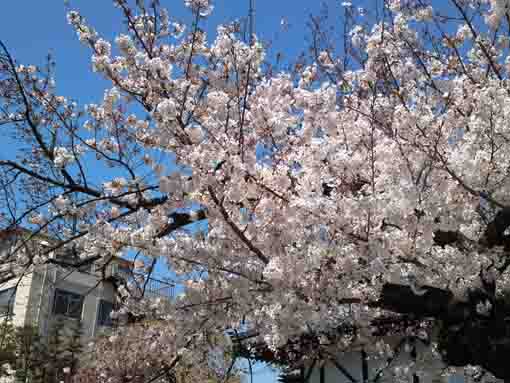 ---
Myohokkesan Senyoji Temple
Senyoji
Senyoji is a temple belonging to
Nichiranshu
and is named Hokkesan. In 1370, the venerable Nichiyu, the 3rd abbot of Nakayama Hokekyoji Temple, built this temple. The principle image is the statue of Higiri Mangan Nichiren Daibosatsu carved by the venerable Nichijo. He completed this sculpture at the end of the 100 days preaching by the Founder
Nichiren
in his castle. He wanted Nichiren to stay his house long, and Nichiren consecrated it as the day of the completion.
This sculpture is sometimes called Higiri Soshi. Senyoji Temple preserves printing blocks of Hokekyo Niju Hachi Hin Omikuji carved in 1840 and Ryaku Engi (the short history) carved in 1859.
The bell in Senyori Temple was cast by Sadaatsu Fujiwara. And the old pine tree beautifully stretching to the main gate is named Zuiho no Matsu.
■The Signpot to Taishakuten in Shibamata
It was registered as a cultural and historical asset of Edogawaku in February 1986. It is a 130 centi-meter tall signpost having stood at Sakura Michi (Chiba Kaido) built in 1833.
November 2001 Edogawaku
妙法華山宣要寺門前案内板より
出典・抜粋・引用および参考
妙法華山宣要寺門前案内板
---
Myohokkesan Senyoji Temple
Myohokkesan Senyoji Temple has great accessibilities from both Narita and Haneda International Airport.
From Narita International Airport, take Keisei-line and get off Keisei Koiwa Sta or Edogawa Sta, take minimally 50 minutes from Narita Airport. And also take JR Sobu express line, transfer the line at Funabashi to Sobu Local line, get off Koiwa Sta.
From Haneda International Airport, take Keikyu-line bound to Narita, and get off Keisei Koiwa or Edogawa Sta.
From Tokyo Sta, take Sobu Express line bound to Chiba or Narita, transfer the line to Sobu-Local line bound to Chiba, Tsudanuma, or Nishi Funabashi at Shinkoiwa Sta, get off Koiwa Sta.
From Akihabara Sta, take Sobu line bound to Chiba, get off Koiwa Sta.
Take 7 minute walk from Keisei Koiwa Sta, take 9 minute walk from Edogawa Sta, and take 13 minute walk from Koiwa Sta.
2-37-5 Kitakoiwa, Edogawa-ku, Tokyo
The Noted Places on the Diary Written by Nagai Kafu
---
---
---
---
---
---
---
---
---
---
---
---
---
---