Dairokutensha Shrine in Innai Funabashi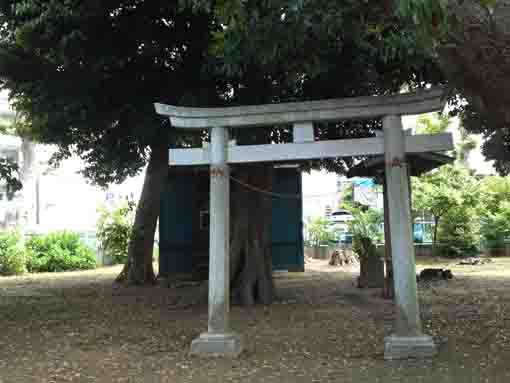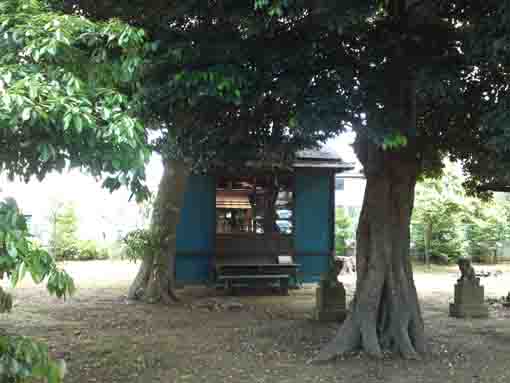 ---
Dairokutensha is a small shrine standing in Innai,
Funabashi
. January 26th of 1947,
Kafu Nagai
visited the shrine and he wrote it in his diary 'Danchotei Nichijo', 'We crossed a small stream and went up a slope, so we saw a small forest in rice fields. Under a tree, there was an abandoned shrine, and a large camelia tree was in the forest and it had had some flowers. I asked it an old woman who came on there, and she said that it was a shrine dedicating Dairokuten and anyone who broke off a twig in the site had to get in trouble. Now the shrine stands in the residential areas of Funabashi City. It has been changed for years. But Dairokutensha could show the views that Kafu had seen here, the large trees could be remained for several decades. Why don't you visit Dairokutensha in Innai?
出典・抜粋・引用および参考
新版 断腸亭日乗 第六巻 岩波書店
---
---
---
Dairokutensha in Innai
Dairokutensha Shrine in Innai has great accessibilities from both Narita and Haneda International Airport.
From Narita International Airport, take Keisei-line and get off Keisei Nishifuna Sta or Higashi Nakayama Sta, take minimally 40 minutes from Narita Airport. And also take JR Sobu express line, transfer the line at Funabashi to Sobu Local line, get off Nishi Funabashi Sta.
From Haneda International Airport, take Keikyu-line bound to Narita, and get off Keisei Nishifuna Sta or Higashi Nakayama Sta.
From Tokyo Sta, take Sobu Express line bound to Chiba or Narita, transfer the line to Sobu-Local line bound to Chiba, Tsudanuma, or Nishi Funabashi at Ichikawa Sta, get off Nishi Funabashi Sta.
From Akihabara Sta, take Sobu line bound to Chiba, get off Nishi Funabashi Sta.
Take 14 minute walk from Keisei Nishifuna Sta, and take 18 minute walk from Nishi Funabashi Sta.
3-3-5 Innai, Funabashi-shi, Chiba-ken
---
The Noted Places on the Diary Written by Nagai Kafu
---
---
---
---
---
---
---
---
---
---
---
---
---
---