The Kaguraden Hall and the Big Ema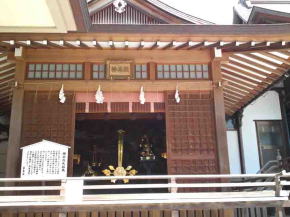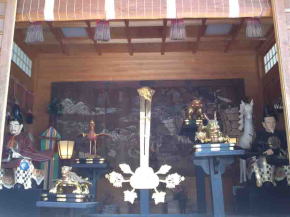 ---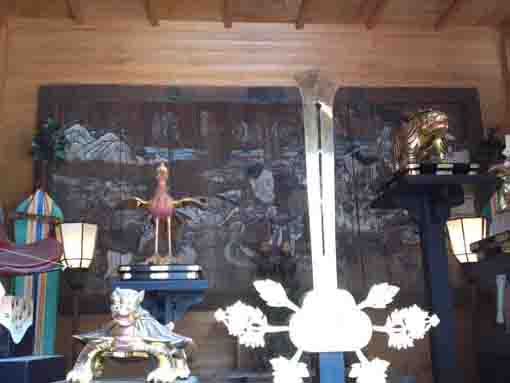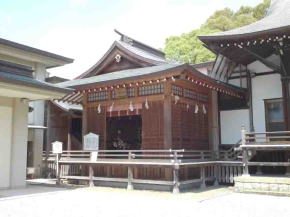 ---
On the left side of the main hall of
Katsushika Hachiangu Shrine
and between the business office and it, there is a Kawaii wooden building with a gabled roof standing, it is the
Kaguraden Hall
of Katsushika Hachimangu. The end of the room in the hall, a big
ema
is dedicated, and in front of the ema, there are Zuishins (guardian gods) and the Four Chinese Gods controlling the directions having dedicated in
the Zuishinmon Gate
standing on the approach of this shrine. The big ema was dedicated in the end of
Edo period
. According to Danchotei Nichijo by
Kafu Nagai
, he reported in the sentences in May 9th of 1950 that it was dedicated in Kaei or Ansei era (1848 - 1859) in Edo period. The big ema is as large as a tatami mat. On the ema, the Emperess Jingu, one of the deity of Katsushika Hachimangu Shrine, and Takenouchi no Sukune, the great retainer having worked under the Emperor Chuai, the husband of the Empress, and his son the Emperor Oujin were drawn.
* Some pictures on this page are taken before the renovation
---
The Introduction of the Kaguraden Hall and the Big Ema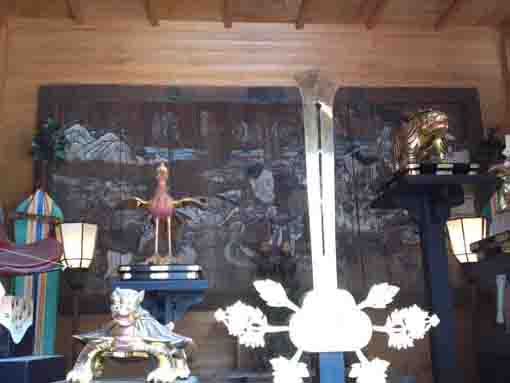 ---
The Kaguraden Hall and the Big Ema in Katsushika Hachimangu Shrine
The ema on the wall was dedicated the end of Edo period, and it is the picture of one of the deiy of Katsushika Hachimangu Shrine,
The Empress Jingu
(the second from the right). And also
Takenouchi no Sukune
who was the retainer of the empress is the center of the picture. Moreover, according to legends (Records of Ancient Matters and the Chronicles of Japan), the Empress could be pregnant so she had the Emperor Oujin, the main deity of this shrine (called Hachimansama) in her body.
神楽殿前案内板より
Kaguraden is a building in a shrine to perform Kagura in, and sometimes it is called Gakuden and Kagurado.
Kagura is one of the shinto rituals that music and dance are performed for the gods since ancient time. There are 2 Kaguras, one is called Okagura that has been performed in the Imperial Palace since
Heian Period
, and another one is Sato Kagura that is performed at shrines throughout Japan. In general, some Japanese musical instruments, Japanese harps, Yamatobue flutes (Kagurabue flute), Shakubyshi drums, Hichiriki flutes, are played, and drums, large and small Japanese hand drums and crapping are used some local regions.
Ema is a piece of rectangular pentagonal wood painted a picture of horses on. Japanese people generally write their wishes on the Emas and dedicate them in order to have their wishes realize, especially students preparing for entrance examinations dedicate them to pass.
In ancient time, people often dedicated horses to shrines. This tradition changed to pictures of horses called Ema. Now some other pictures adopted on it, birds 'Uso (lies)' on the Emas of Kameido Tenjinsha Shrine in Tokyo is the famous example of that.
引用・抜粋および参考
神楽殿前案内板
葛飾八幡宮内御由緒書
「新版 断腸亭日乗 第六巻」 岩波書店
大辞林
市川市ホームページ
市川市市立図書館ホームページ
江戸名所図会6 ちくま学芸文庫
ウィッキペディア
Kaguraden Hall in Katsushika Hachimangu Shrine
---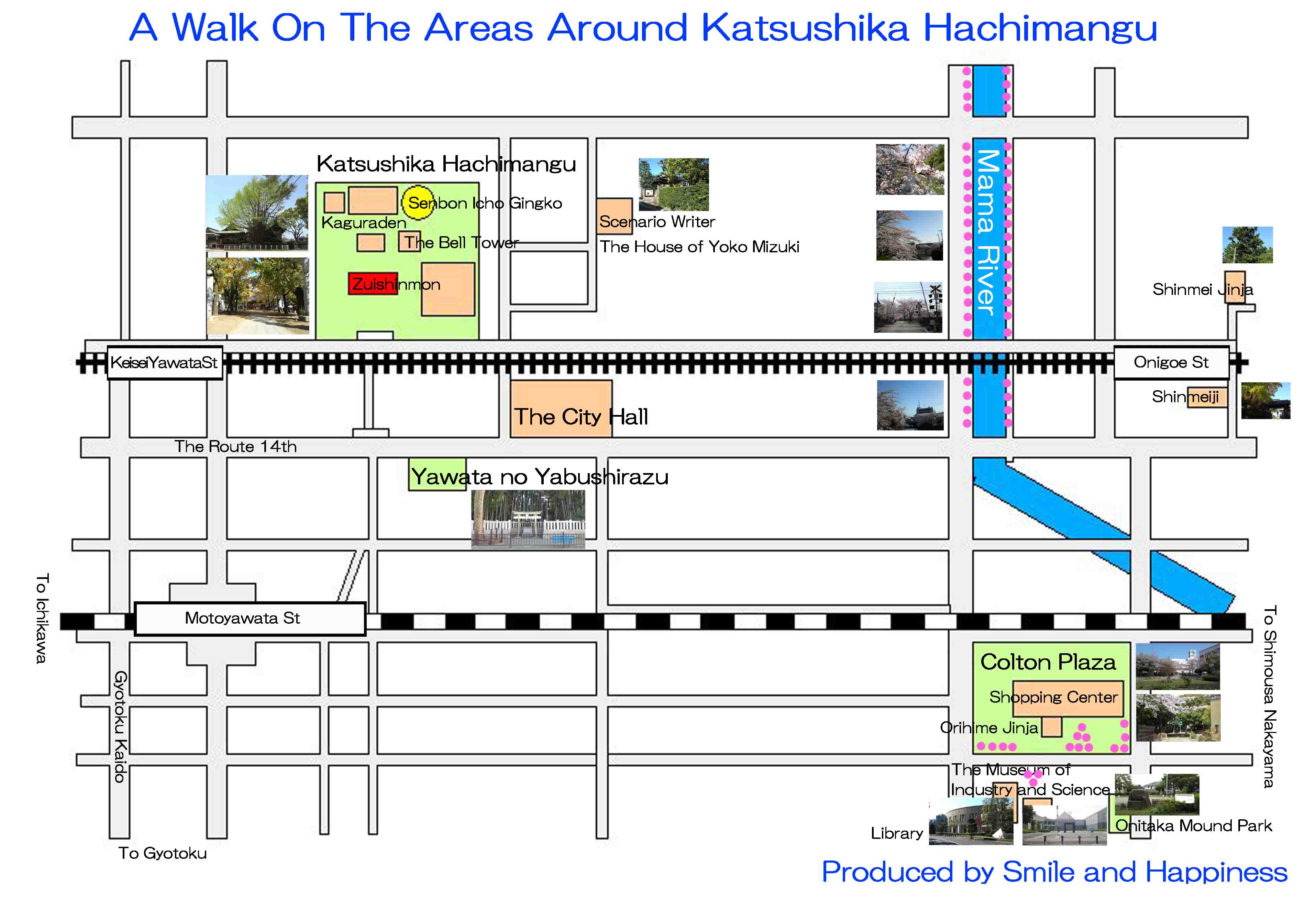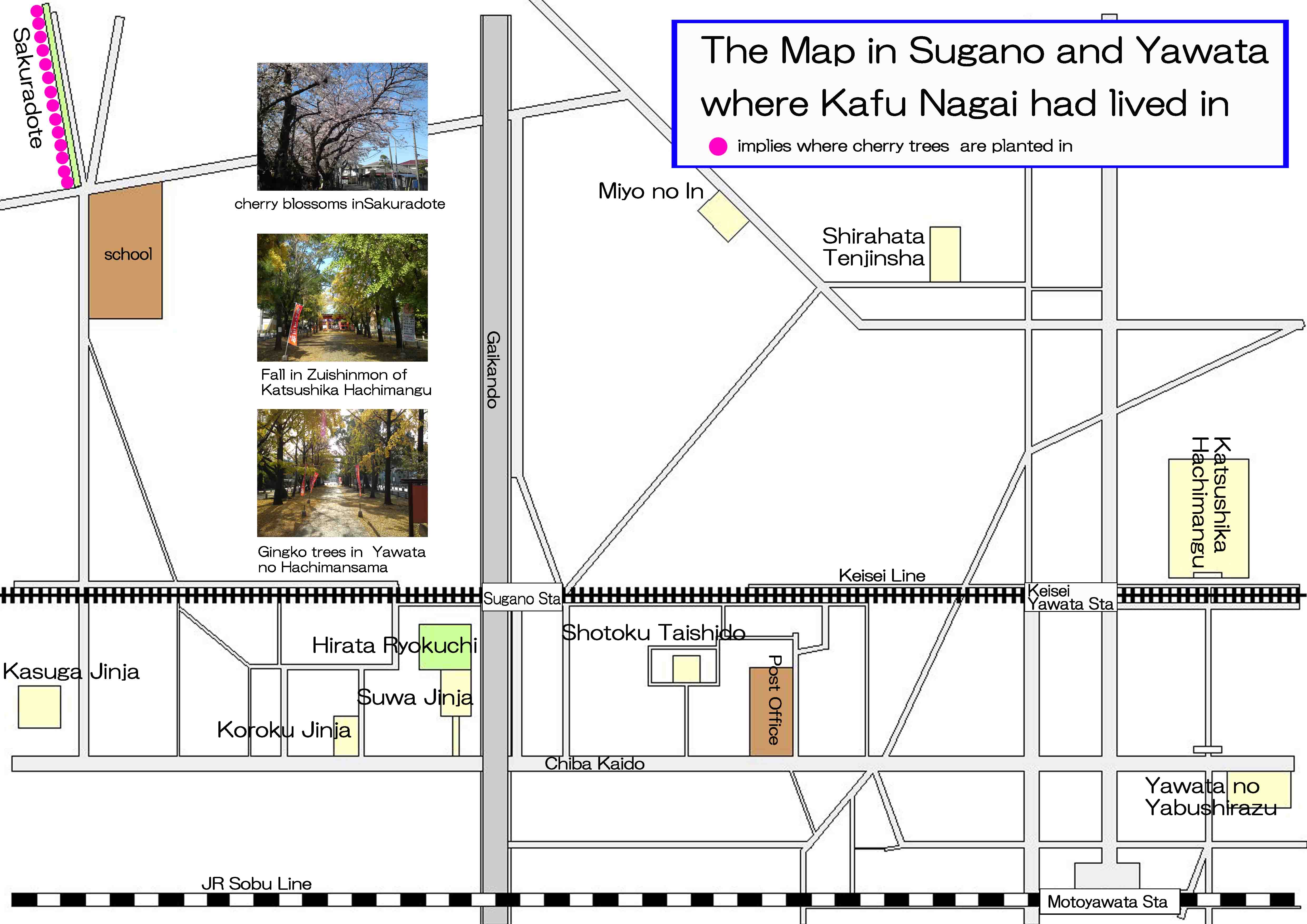 ---
4-2-1 Yawata, Ichikawa-shi, Chiba-ken
Kaguraden Hall in Katsushika Hachimangu Shrine has great accessibilities from both Narita and Haneda International Airport.
From Narita International Airport, take Keisei-line and get off Keisei Yawata Sta, take minimally 45 minutes from Narita Airport. And also take JR Sobu-express line, transfer the line at Funabashi to Keisei-line, get off Keisei Yawata Sta.
From Haneda International Airport, take Keikyu-line bound to Narita, and get off Keisei Yawata Sta.
Take 5 minute walk from Keisei Yawata Sta.
The Scenaries in Katsushika Hachimangu Shirne
---
---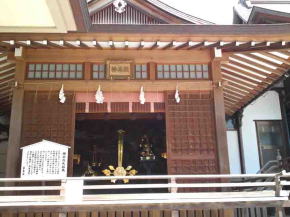 The Kaguraden Hall of Katsushika Hachimangu Shrine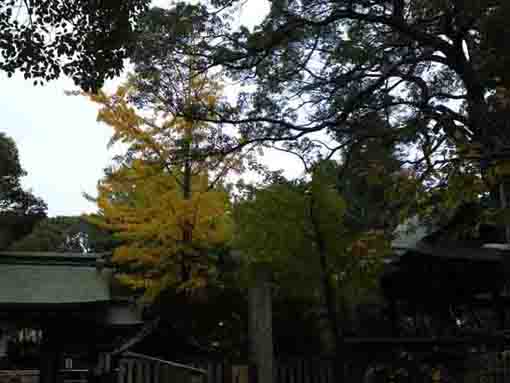 ---
---