Kasuga Jinja Shrine in Shinden and Some Wonderful Pine Trees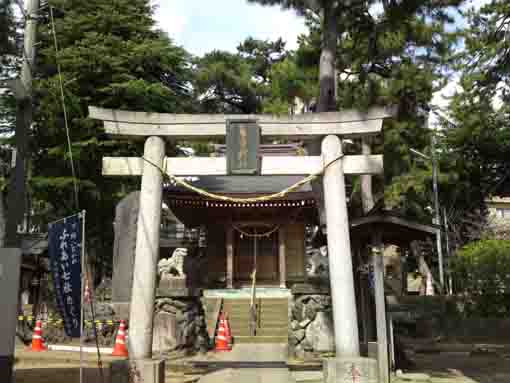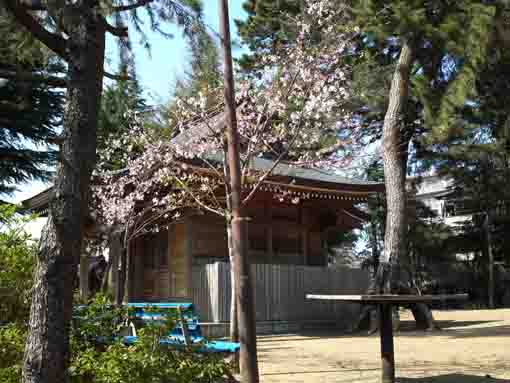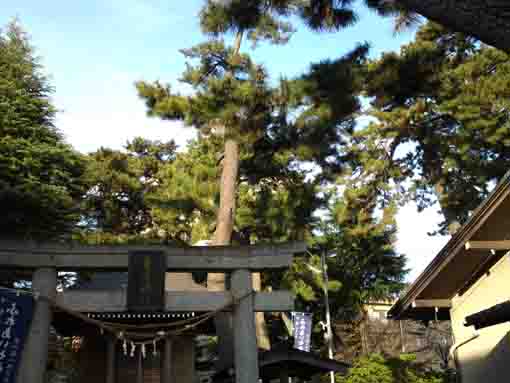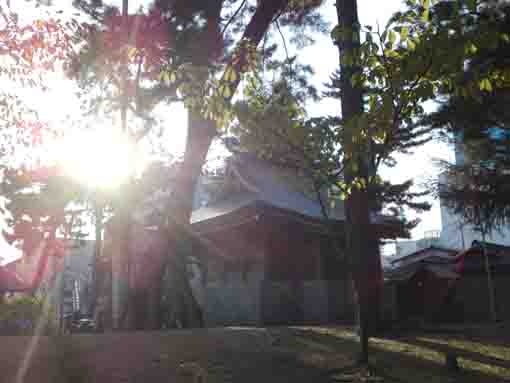 ---
Kasuga Jinja in Shinden Ichikawa
Kasuga Jinja in Shinden
is a small shrine on the north end of a small path in between residences along
the Route 14th called Chiba Kaido
. It dedicates Ame no Koyane no Mikoto. It feels like an isolated place that visitors could enjoy break time to forget everyday life as there are many cherry and black pine trees planted in this small shrine. Some of the black pine trees expose their roots on the earth, they look like some spirits of trees in fairy tales, so they would dance while watching them for a long. These pine trees are called 'Neagari no Matsu', one in Kenrokuen Garden in Kanazawa Ishikawa prefacture is famous, although the pine trees in Kasuga Jinja are not as magnificent as it in Kenrokuen, they look dancing with their roots like legs in the small site. Moreover,
Kafu Nagai
, a famous writer lived in
Ichikawashi
after WWII, described the festival held in Kasuga Jinja in October 19th of 1947 in his diary 'Danchotei Nichijo' , he was interested at the printed letters written by Hosai, a Confucian scholar in late Edo period, on the flags hung out in the shrine. Kafu might often passed it when he went to Ichikawa Station from his house in Sugano.
Visitors could enjoy spending merrily quiet leisure time while watching the Neage no Matsu. Why don't you visit Kasuga Jinja Shrine in Shinden?
引用、抜粋並び参考文献
「新版 断腸亭日乗 第六巻」 岩波書店
市川市ホームページ
---
Cherry Blossoms and Pine Trees in Kasuga Jinja in Shinden
Cherry Blossoms in Kasuga Jinja Shrine in Shinden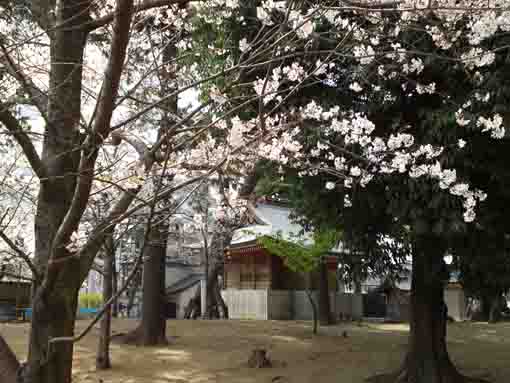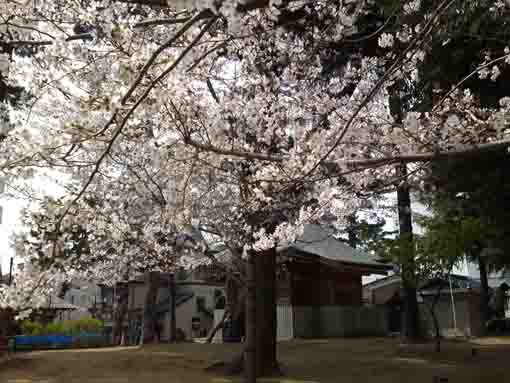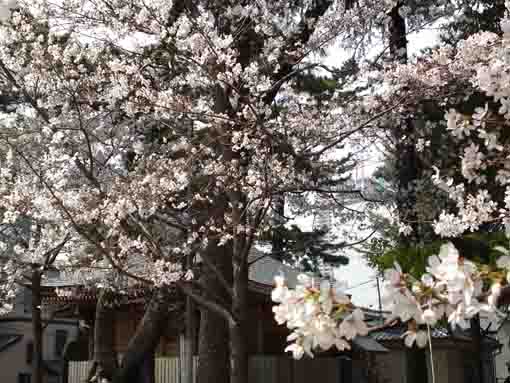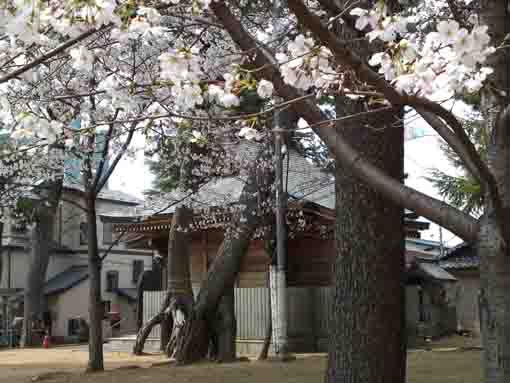 ---
Pine Trees in Kasuga Jinja Shrine in Shinden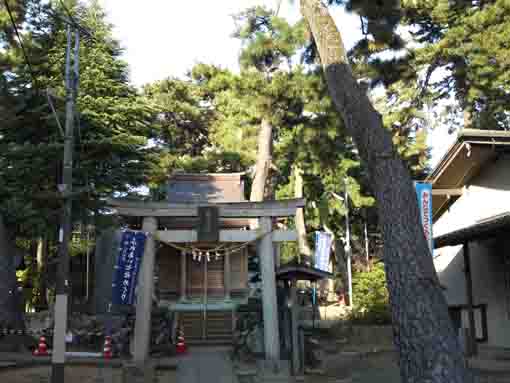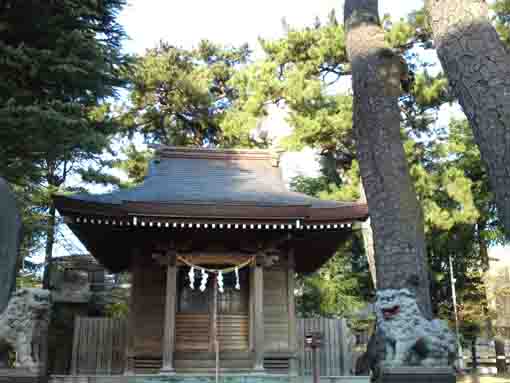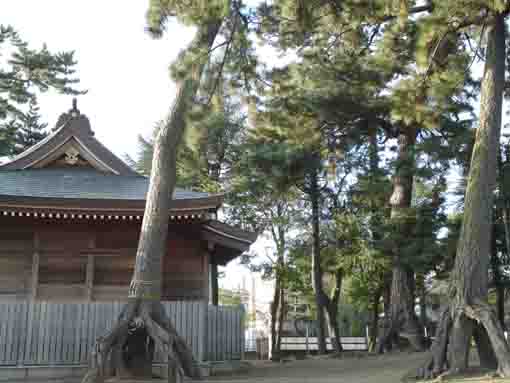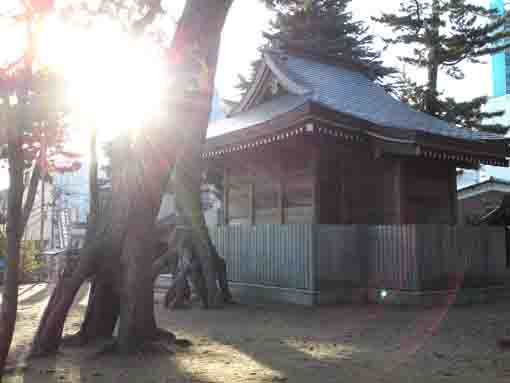 ---
Kasuga Jinaja Shrine in Shinden
---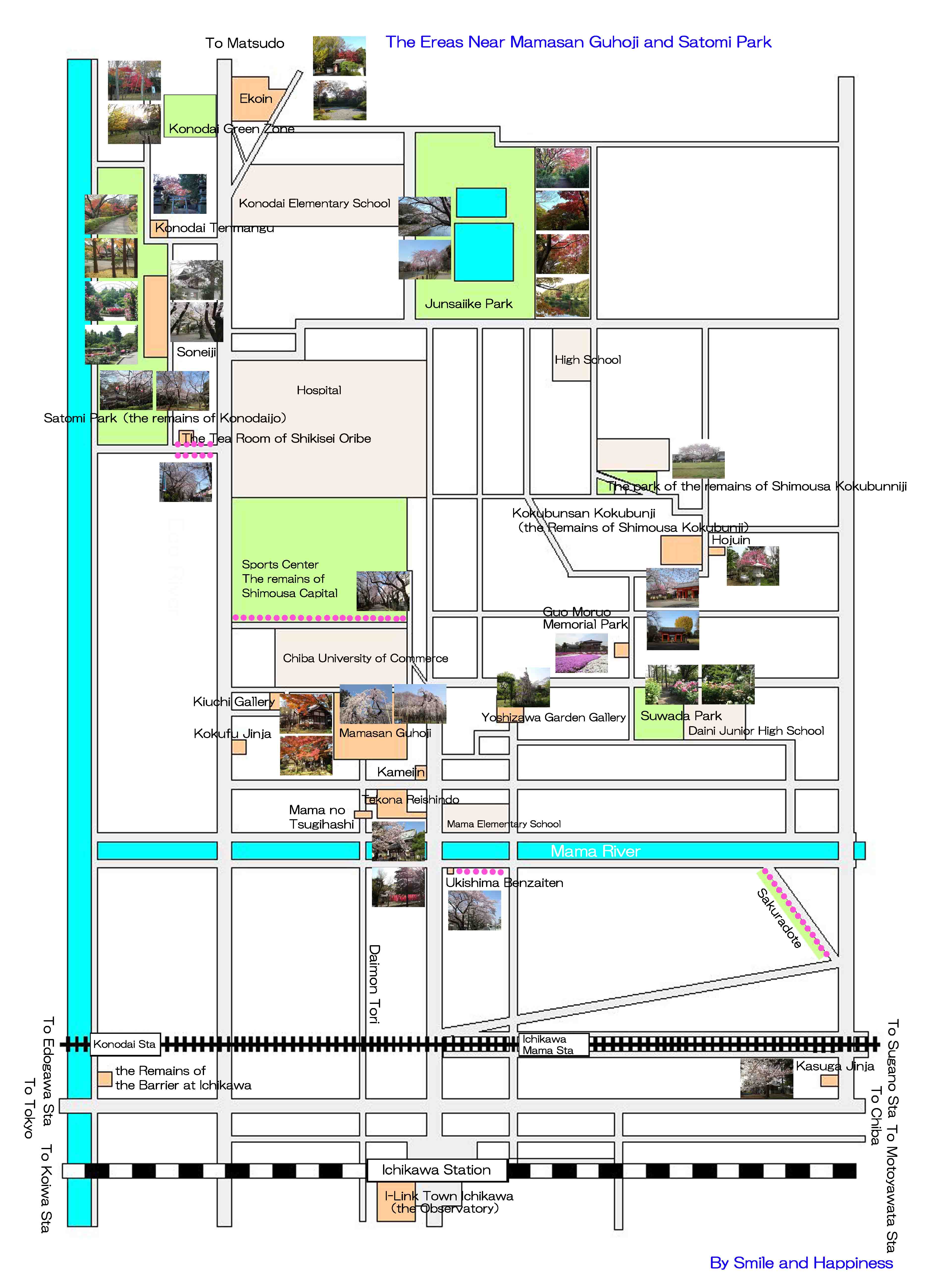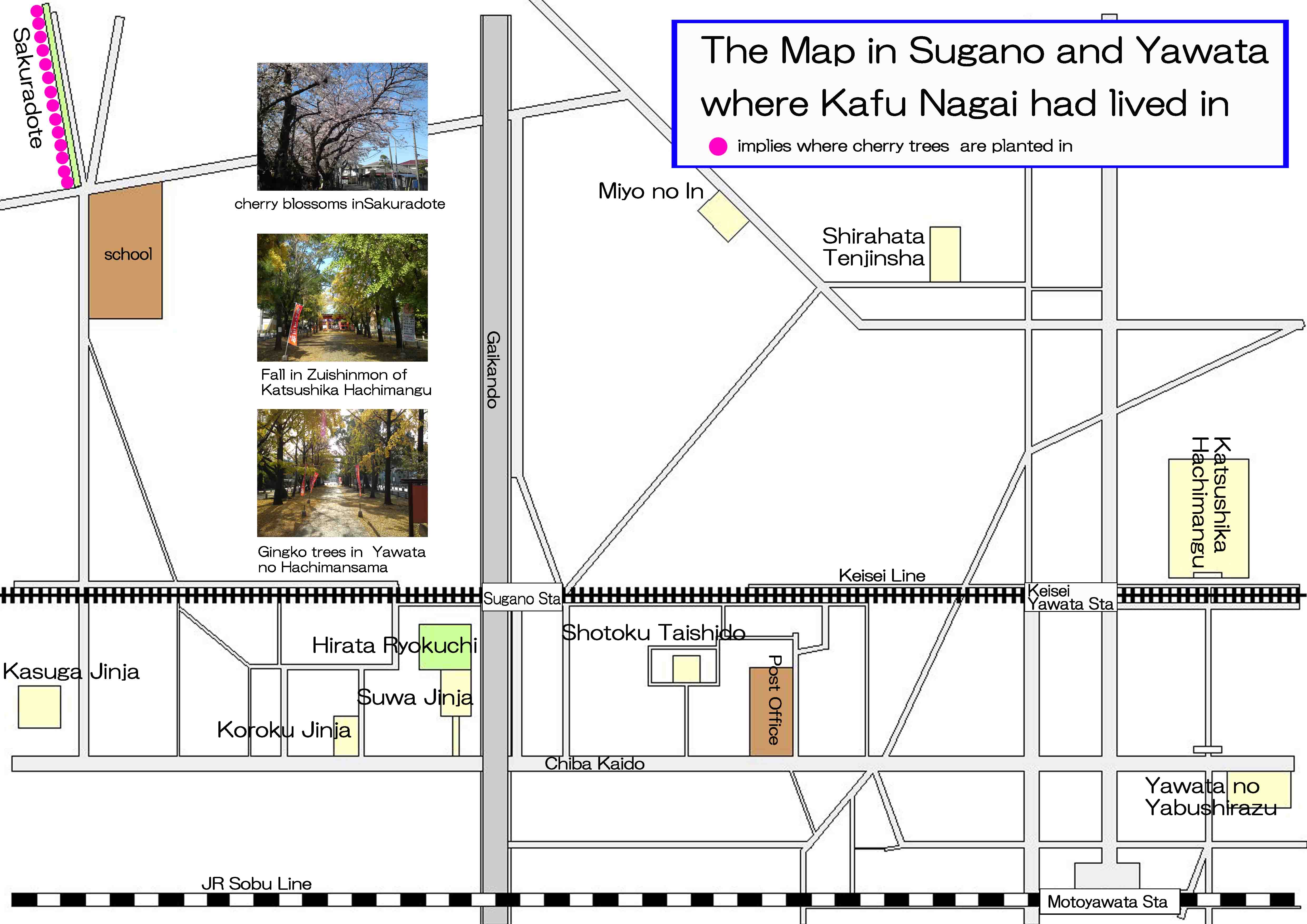 ---
Kasuga Jinaja Shrine in Shinden has great accessibilities from both Narita and Haneda International Airport.
From Narita International Airport, take Keisei-line and get off Keisei Yawata or Sugano Sta, take minimally 45 minutes from Narita Airport. And also take JR Sobu-express line, transfer the line at Funabashi to Sobu line bound to Nakano or Mitaka, get off at Ichikawa Sta.
From Haneda International Airport, take Keikyu-line bound to Narita, and get off Sugano or Ichikawa Mama Sta.
Take 10 minutes walks from Sugano Sta, take 5 minutes walk from Ichikawa Mama Sta or take 8 minutes walk from Ichikawa Sta.
Koroku Jinja Shrine: 5-1-7 Shinden Ichikawa-shi Chiba-ken
Landmarks and Spots in Hirata and Shinden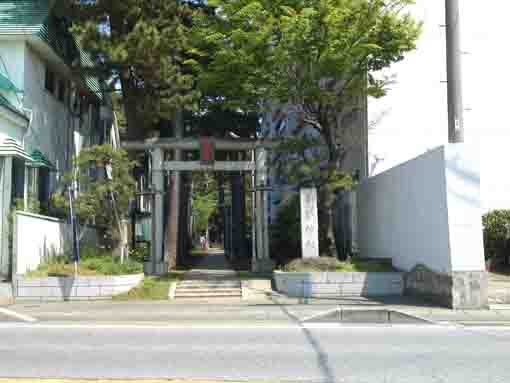 It appears on Kafu Nagai's Diary and shows the ancient landscapes of Ichikawa City.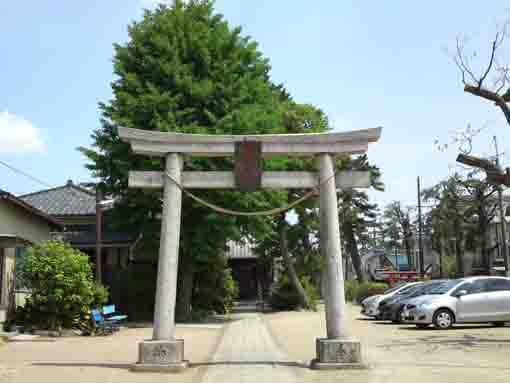 Kafu Nagai described the shrine.
---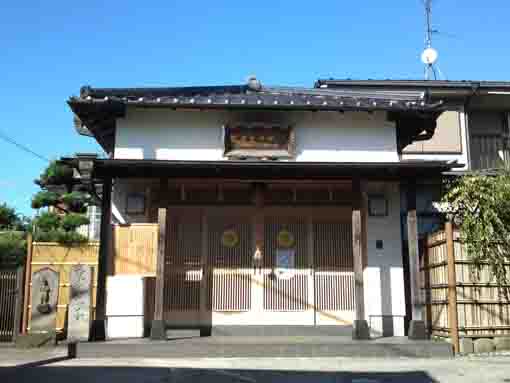 It tells the local history and belief of Shotoku Taishi in Hirata.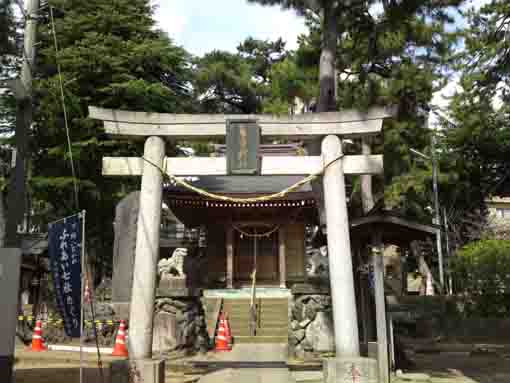 Kasuga Jinja Shrine in Shinden
It has many cherry, black pine and Neagari no Matsu trees.
---