A Walk Around Edo Gyotoku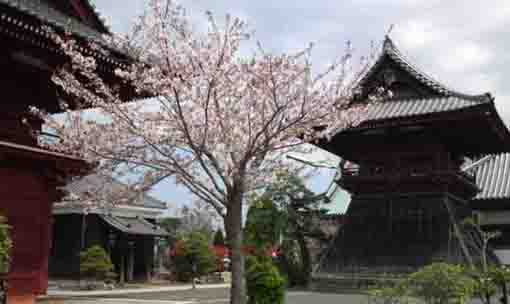 ---
Gyotoku
is an area on the mouth of
Edogawa River
and Tokyo Bay. Though Gyotoku is now a southern part of
Ichikawa City
and a bed-town of
Tokyo Metropolis
, it was the eastern gate of
Edo
connecting to Nihonbashi in Edo by water transportation on Onagigawa and Funaborigawa River. The history of Gyotoku is very long, it was very flourished in the salt industry started in
Kamakura period
, and also it was a very prosperous port town where hundreds of ships carrying supplies and goods from Tohoku region and northern Kanto region. According to legends, there are a thousand residence and a hundred temples in Gyotoku. This tells that Gyotoku was one of the most flourished port towns during
Edo period
. It was introduced in Meisho Edo Hyakkei (the 100 landscapes in Edo painted by
Hiroshige Utagawa
and
Edo Meisho Zue
( a guide book around Edo), and also
Nanso Satomi Hakkenden (the Story of Eight Dogs)
written by
Bakin Takizawa
detailed the condition of Gyotoku in late Edo period. Moreover, the address 'Gyoutoku Kashi 3 chome Koami-cho Oedo' 'written on Edo Meisho Zue tells how Gyotoku was flourished as the gate town of Edo.
There are 4 fine ways for walking on in Gyotoku area such as Gyotoku Kaido Highway, Teramachi street, Gongenmichi road and Naritamichi road, along these streets, there are many landmarks such as Shiobatera Hozenji Temple famous for a Bashozuka (a stone tablet scribing
a haikai poem
by
Basho Matsuo
) , Tokuganji Temple famous for the deep relationship to
Musashi Miyamoto
and the
Tokugawa Family
, Jishoin Temple related to Kaishu Katsu and a kawaii thatched-roofed gate in Myokoji Temple and so forth. In Edo period, the 33 Pilgrimage in Gyotoku was a very popular trip for people living in Edo. And thousands of wild birds fly in Niihama Yacho no Rakuen near Niihama Kamoba and Sanbanse on the Tokyo Bay.
A walk on Gyotoku has fine courses to find history and nature very close.
Why don't you visit Gyotoku?
---
Noted Scenic Spots in Gyotoku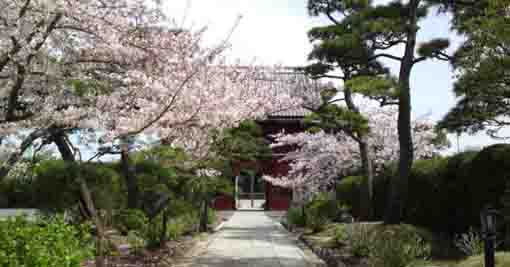 They are good courses to find the history of Gyotoku.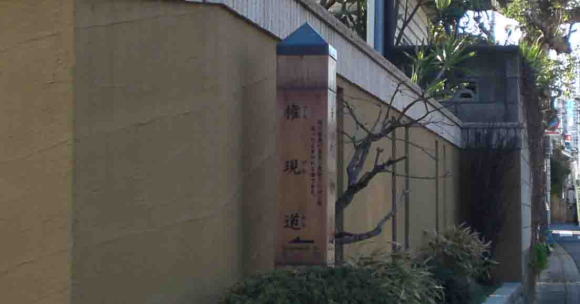 Gongenmichi Road was built by the founder of Edo Shogunate Ieyasu Tokugawa to go hawking.
---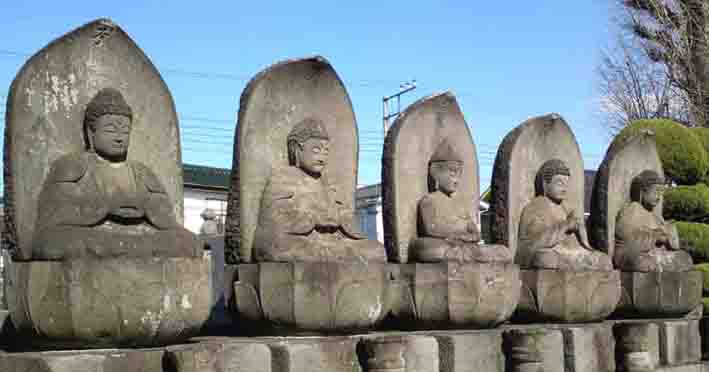 Musashi Miyamoto and Basho Matsuo had passed the road.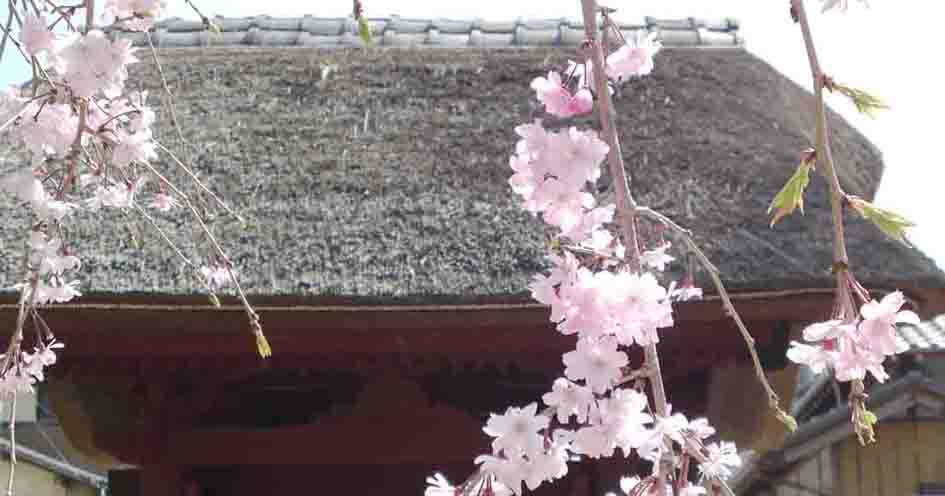 There are some Japanese style houses giving Edo flavor.
---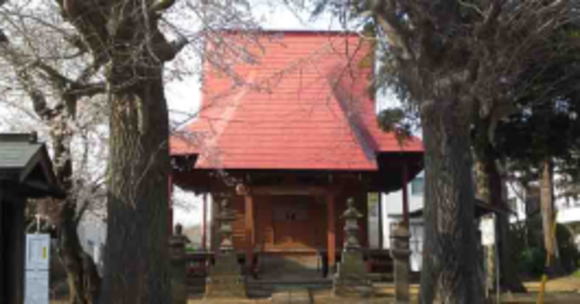 It was a popular and reasonable trip for people living in Edo.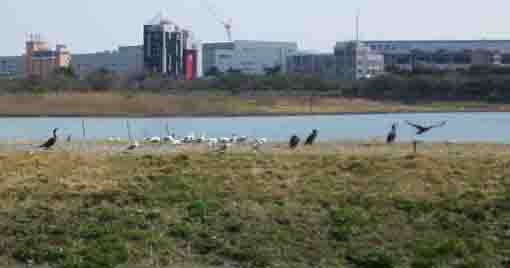 Enjoying watching wild birds and viewing cherry blossoms.
---