Hachidai Ryuodo (the hall dedicated the eght great dragon gods)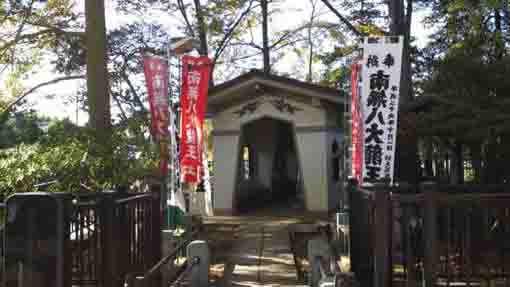 Hachidai Ryuoudo (the hall dedicated the eight great dragon gods) In Nakayama Hokekyo-ji
The Hachidai-ryuo-do dedicates the Hachidai-ryuo whose eye was opened by
the founder Nichiren
. The hall stands on the small island on the Ryuo-ike pond in Nakayama Hokekyo-ji Temple. It is told the god of rain. Today, it is worshipped as the good of business, so many believers come and pray.
In May, hundreds of irises bloom, in June, some Japanese hydrangeas bloom, in summer, hundreds of lotus flowers bloom in the pond. In fall, ginkgo trees change flash yellow. They are very beautiful and many visitors love to see them.
According to regend, the founder Nichiren prayed for people near Hokekyo-ji who had been suffered with drought. He set alter to dedicate the Hachidai-ryuou (the eight great dragon gods) here, and prayed for falling rain. Finally he helped the people.
According to Edo-Meisho-zue, the Ryuo-ike pond was much larger than here in now. And there has never been a drought anymore since then.
Hachidai-ryuou possesses miraculous power, this rumor has spread not only among farmers but also among fishermen and businessmen, now it is also worshipped as a god of advancement, in addition, students preparing for examinations come to pray.
出典・抜粋・引用および参考
正中山法華経寺誌
日蓮宗大荒行ホームページより
江戸名所図会6 ちくま学芸文庫
いちかわのむかし話 (市川民話の会編)
---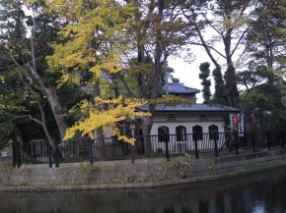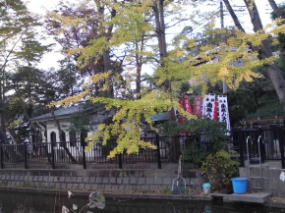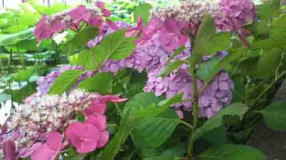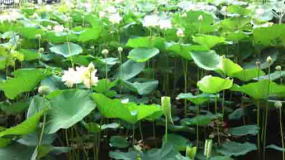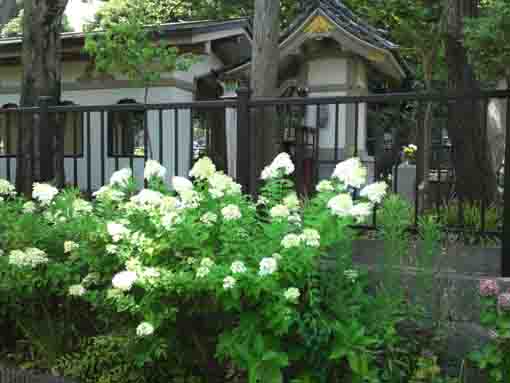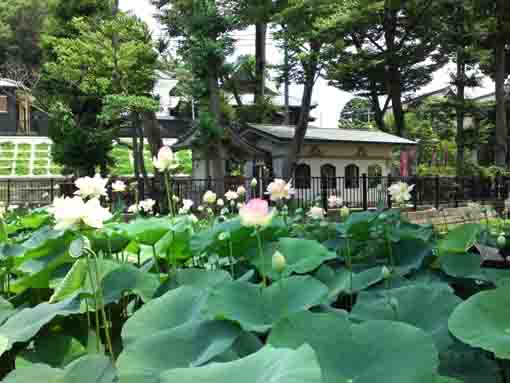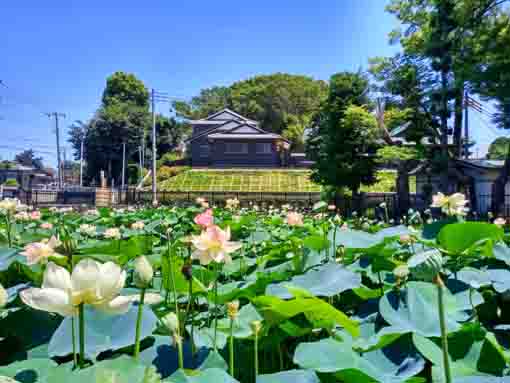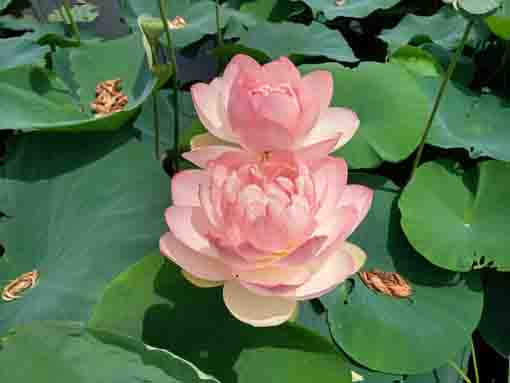 ---
---