Tacchus or Branch Temples Belonging to Nakayama Hokekyoji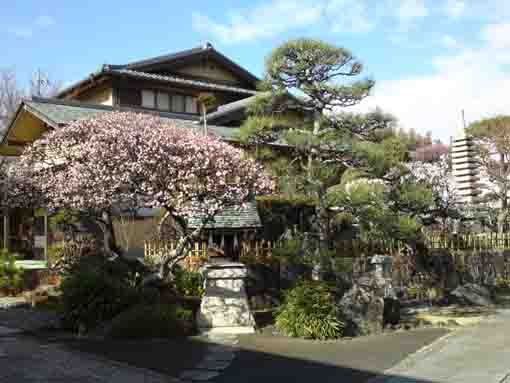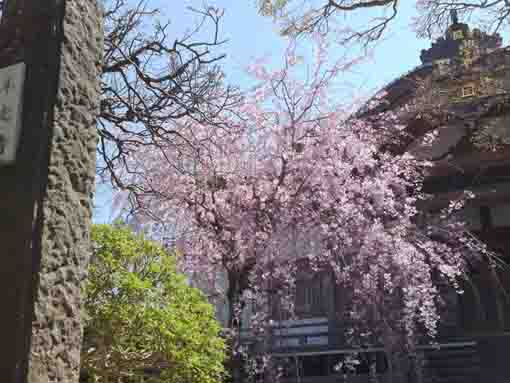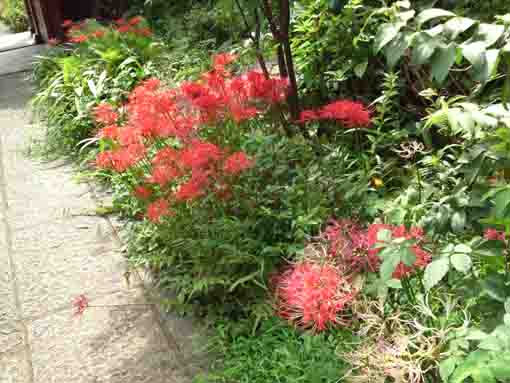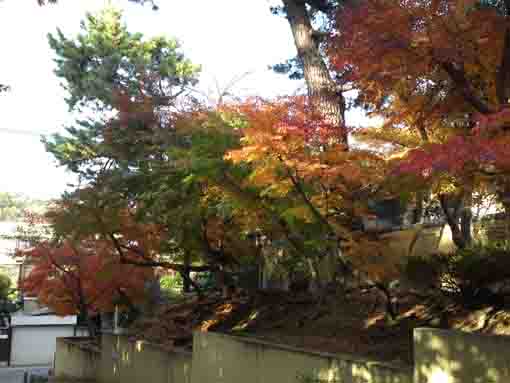 ---
Nakayama Hokekyoji Temple
has many branch temples in and around it, they are generally called 'Tacchu' that they had been lodgings built by priests who had trained in it.
Okunoin
where
the founder Nichiren
first preached in is a noted spot for seeing plum blossoms.
Onjuin
is for priests to train for 100 days in winter for several hunderd years and it has an old white plum tree donated by
the Maeda Family in Kaga
. And there are 4 old temples called 'Nakayama Yoninge' around Hokekyoji. They had been managed Hokekyoji for first years. Along the approach road, pink wheeping cherry blossoms in Kozanji Temple paint on the views over the lined sakura along it. In fall, the approach road of Hosenin Temple with colored maple leaves are dramatically beautiful. Chisenin standing beside the Niomon in Hokekyoji has seasonal flowers, so they welcome visitors friendly. Why don't you visit them?
In this page, some tacchu temples in Hokekyoji are introduced.
---
Tacchue Temples belonging to Nakayama Hokekyoji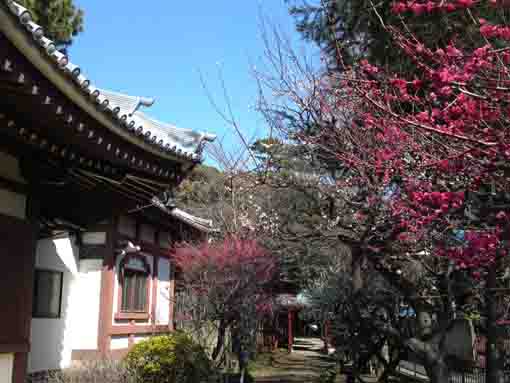 It stands on the place where the Founder Nichiren first preached.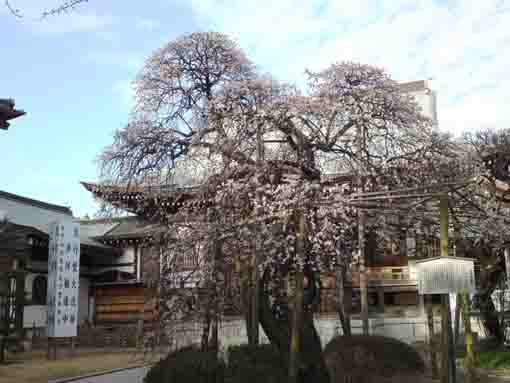 It is very famous for an old plum donated by the Maeda Family.
---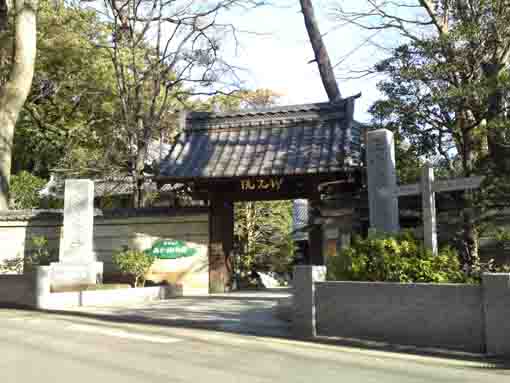 It is the first tacchu belonging to Nakayama Hokekyoji.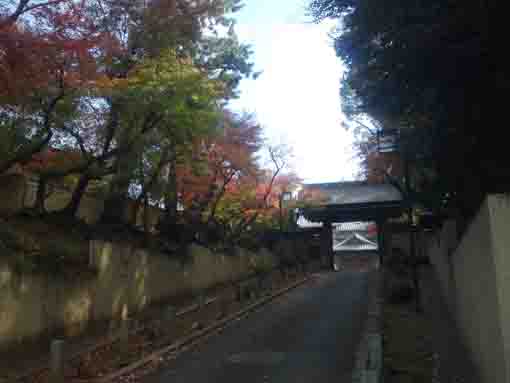 It is a famous spot for seeing colored leaves in Nakayama.
---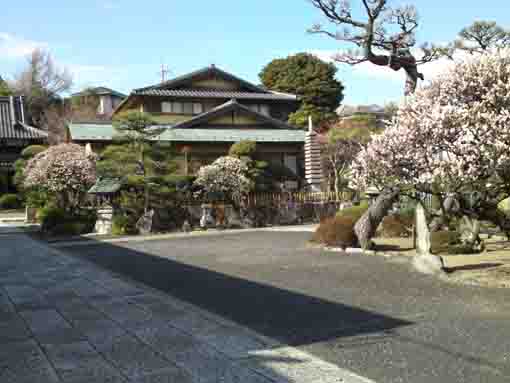 Skillfully trimmed plum trees in it are very beautiful in spring.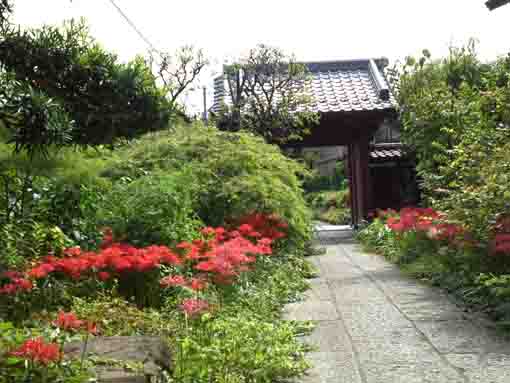 Gokokusan Ansein Temple
This temple is decoreted with flowers in every season.
Under Construction!
---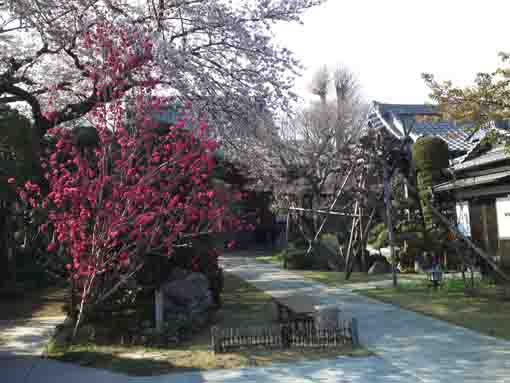 It stands beside the Niomon of Hokekyoji with seasonal flowers.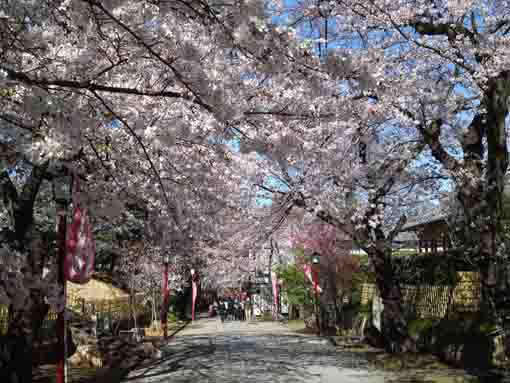 It is a head temple with many cultural properties and flowers.
---