The Nio-mon Gate (The Deva Gate) In Nakayama Hokekyo-ji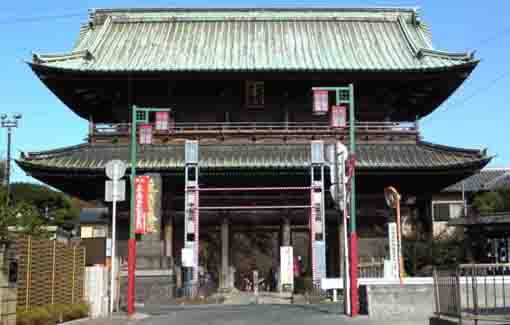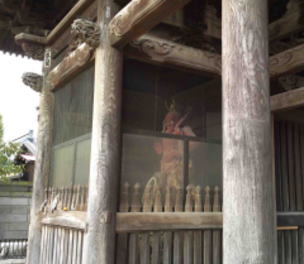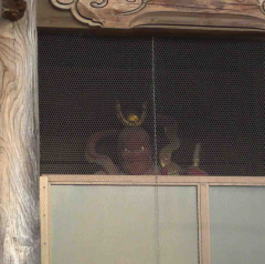 The Niomon Gate (The Deva Gate ) In Nakayama Hokekyo-ji
The Niomon Gate of Nakayama Hokekyoji Temple could be seen from JR Shimousa Nakayama Station, passing through Keisei Nakayama Station and
the Soumon Gate
, the giant red gate appears on the top of the slope under the sky. The Niomon gate is also called 'Akamon (the red gate)' and 'Sanmon (the triple or temple's gate). A hundred years ago, the gate could be seen from the northern part of
Gyotoku
area as there were no tall buildings. There are no records when this gate was built but it could be there in
Edo period
as it was fixed in late Edo period and it was drawn in
Edo Meisho Zue
a guide book published in late Edo period. The framed letters 'Sho-Chuzan' on the center of the gate was written by the famous artist in early Edo Period,
Koetsu Honami
. It is a cultural property designated by
Ichikawa city
.
Behind the Niomon gate, there are many cherry trees planted lined along the approach road, and thousands of visitors come to see
the cherry blossoms
in spring. Why don't you visit it?
Koetsu Honami And The Framed Letters On The Gate
---
In spring, thousands of visitors pass through the gate and enjoy seeing
the cherry blossome
.
---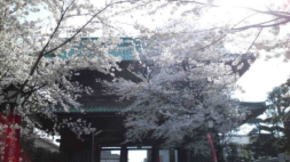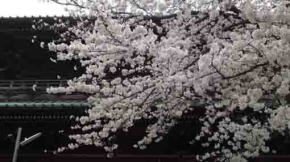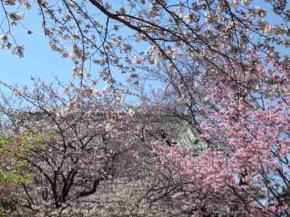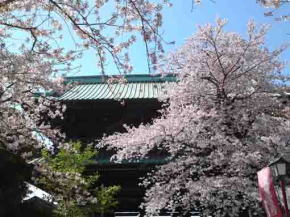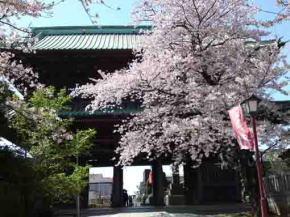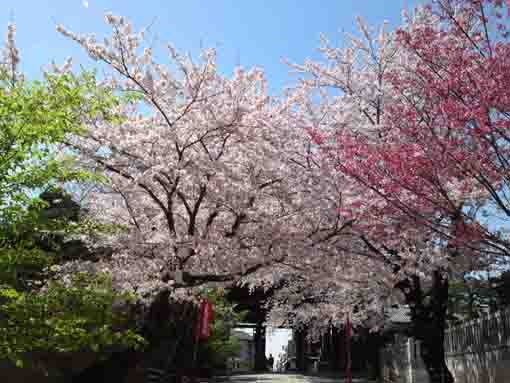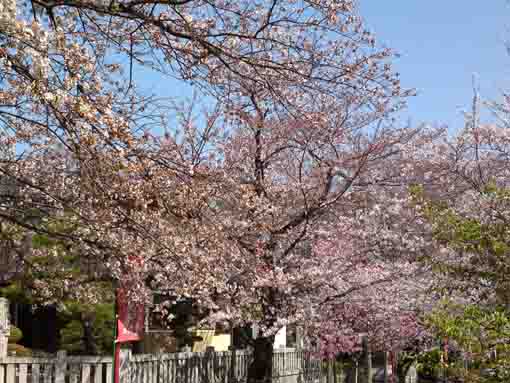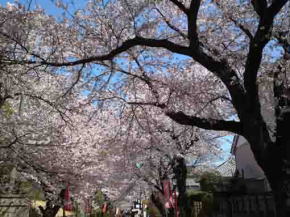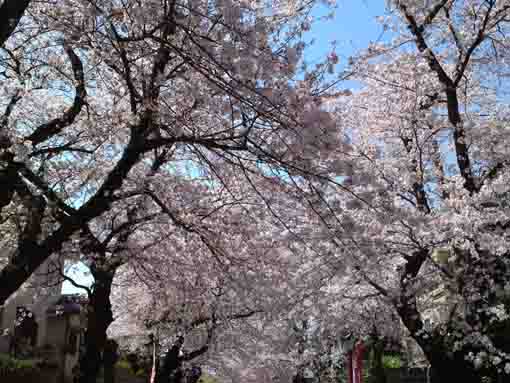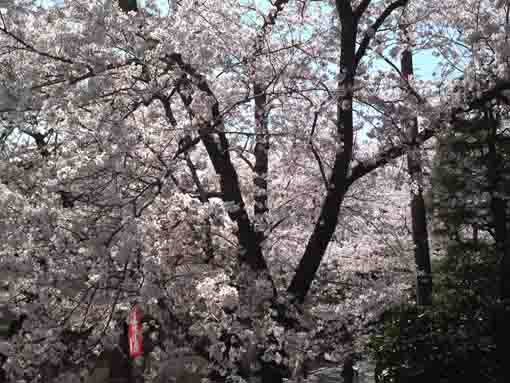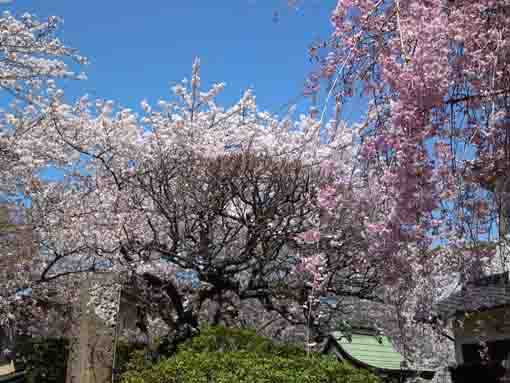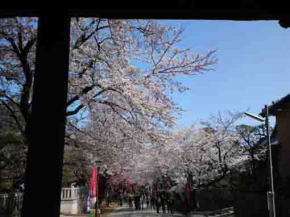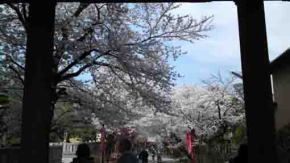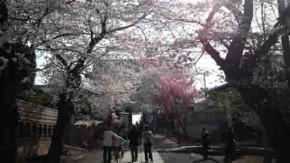 ---
引用・抜粋および参考
正中山法華経寺誌
日蓮宗各本山名所図会
江戸名所図会6 ちくま学芸文庫
ブリタニカ国際大百科事典
デジタル大辞林
クロニック戦国全史   
The Access to The Nio-mon Gate In Nakayama Hokekyoji
The Nio-mon Gate (The Deva Gate) In Nakayama Hokekyoji Temple
---
---
Yonsokumon Gate in Nakayama Hokekyouji Temple has great accessibilities from both Narita and Haneda International Airport.
From Narita International Airport, take Keisei-line and get off Keisei-Nakayama Sta, take minimally 40 minutes from Narita Airport.. And also take JR Sobu-express line, transfer the line at Funabashi to Sobu-Local line, get off Shimousa-Nakayama Sta.
From Haneda International Airport, take Keikyu-line bound to Narita, and get off Keisei-Nakayama Sta.
From Tokyo Sta, take Sobu-Express line bound to Chiba or Narita, transfer the line to Sobu-Local line bound to Chiba, Tsudanuma, or Nishi-Funabashi at Ichikawa Sta, get off Shimousa-Nakayama Sta.
From Akihabara Sta, take Sobu line bound to Chiba, get off Shimousa-Nakayama Sta.
Take 2 minute walk from Keisei-Nakayama Sta, and take 5 minutes walk from Shimousa-Nakayama Sta.
2-10-1 Nakayama, Ichikawa-shi, Chiba-pref, Japan
The Landmarks in Nakayama Hokekyouji Temple
---
---
---
---
---
---
---
---
---
---
---
---