The Ugajin-do Hall In Nakayama Hokekyo-ji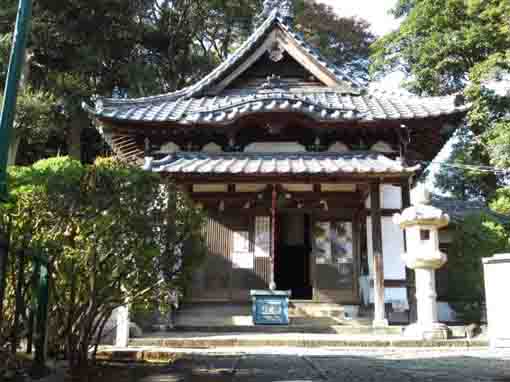 The Ugajin-do Hall In Nakayama Hokekyo-ji
The Ugajindo Hall in
Nakayama Hokekyoji Temple
is a small hall on a small hill behide
the Sochido Hall
and
the Hodenmon Gate
. This Ugajindo Hall is the head shrine of
Ugatokushoshin
, the guardian deity of Hokekyoji Temple and he is famous for the god of wealth. The history of Ugajindo Hall handing out there tells that
Ugajin
appeared before the construction of the Soshido hall would began and told if a hall dedicating him would be built he would protect Nakayama Hokekyoji Temple. And according to Shochuzan Hokekyojishi, it was built for avoiding an unlucky quarter of
Tokugawa Family
in
Edo
.
Around the Ugajindo Hall, believers enjoy flowers through years, so drooping plum and drooping cherry bloom in spring, azaleas bloom in early summer and fragrant olives blooms in fall. Behind the hall, there are the hall dedicates
Kiyomasa Kato
and the Ota-Inari shrine.
Ugajin
Ugajin is a generic name of the group of gods who has been believed to give happiness to people since ancient time. It is also told the god of food and agriculture. Ugajin often regard in the same god as Benzaiten who is the god of happiness, profit, knowledge and wealth. There is a white snake in his crown, then name of Ugajin sometimes signifies the white snake or the dedicated white snake.
The god's name 'Uga' is named after Uka-no-mitama-no-kami appears on the myths in Japan in general. (There is another explanation that it is named after 'Ukaya' means 'zaise' (donation) in Buddism words.).
Its head is human's and the body is snake's, the statues are generally coiled, and there is no rule to make the head, some are young ladies and others are old ladies, etc.
Ugajin was adopted in the education at Enryaku-ji Temple in Hieizan (Tendai Sect), then Ugajin units or fuses syncreticaly the god of Buddhism Benzaiten. The united god is called 'Ugabenzaiten', Ugajin puts on the head of Benzaiten with toriis usually at that time.
The origin of Ugajin is unknown, it has no characteristics of the god of cereals in any scripts of Buddhism. Therefore it is sometimes told that Ugajin is created while the god had been united to Benzaiten.
The worshipping to Ugabenzaiten spread from Tikubujima Island in Omi-no-kuni (Shiga prefecture) to Itsukusima Island in Aki-no-kuni (Hiroshima Prefecture), Enoshima Island in Sagami-no-kuni (Kanagawa prefecture) and everywhere throughout Japan. Ugabenzaiten dedicated at these are changed to Ichikisimahimenomikoto at the separation of Buddhism and Shintoism in Meiji Era. It is rare case that Uga-jinja Shrine in Kamakura city, Kanagawa prefecture dedicates Ugajin now.
Benzaiten
Benzaiten is only a female god in the members of the seven gods of good fortune, and she is originally a goddess in the Indian myth, Sarasvati (called in Sanskrit), she is a wife of Brahma and the goddess of large rivers. 'Sarasvati' is feminin noun, means 'one who has water', so she is the goddess of music, knowledge since it comes from water flowing. Sarasvati is first called Benzaiten in Japan and also introduced as a goddess of knowledge. In Buddhism, Benzaiten appears on 'konkomei saisyo ou kyo' (the Golden Light Sutra of the Most Victorious Kings) at first, and it says that she gives knowledge, wealth and long life to people who preach and listen to the sutra. Howvere, she had often worshipped as a goddess of skills, and she united and mixed with Ichikishimahime-no-mikoto, therefore her statues are generally painted white in her skin with crown on her head and with biwa harp on her arm.
After the middle Ages, Benzaiten has been worshipped as the god of property and she has become a member of the seven gods of good fortune. It is told that Benzaiten has the miraculous virtue of knowledge, property, charm and matchmaking.
Benzaiten has been dedicated on the different side of Ugatokushoshin since the ancient times. Therefore Ugatokushoshin in Nakayama Hokekyo-ji Temple might be dedicated on the different side of Benzaiten as it had been built. There are thousands of visitors come to pray it as Benzaiten is famous for fulfillment of their wishes.
Uka-no-mitama
Uka means 'Uke (eating; by euphonic change), thus it represents food, Uka-no-mitama is the god of rice. Sometimes it is called Uke-no-mitama.
出典・抜粋・引用および参考
中山法華経寺宇賀神堂の由来(案内文)
正中山法華経寺誌
日蓮宗各本山名所図会
デジタル大辞林
ウィッキペディア
日蓮宗大荒行ホームページより
株式会社アイエムホームページ(エリアごとの寺院案内 奥ノ院)より
---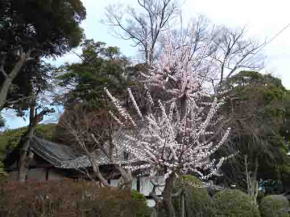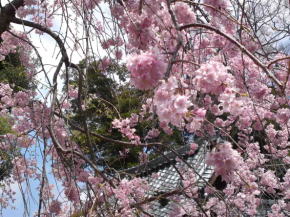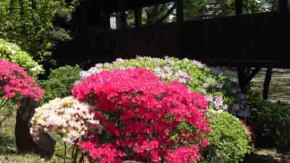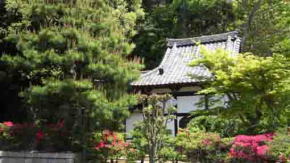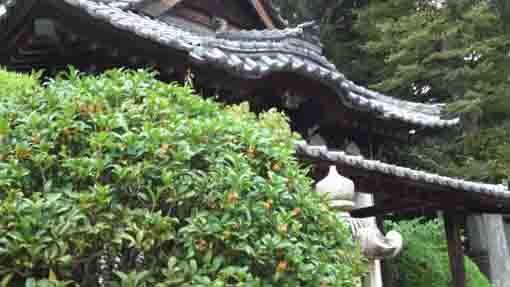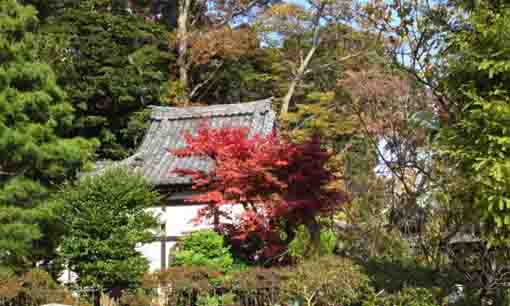 ---
The Access to The Ugajin-do Hall In Nakayama Hokekyoji
The Ugajin-do Hall In Nakayama Hokekyoji Temple
---
---
The Ugajin-do Hall in Nakayama Hokekyouji Temple has great accessibilities from both Narita and Haneda International Airport.
From Narita International Airport, take Keisei-line and get off Keisei-Nakayama Sta, take minimally 40 minutes from Narita Airport.. And also take JR Sobu-express line, transfer the line at Funabashi to Sobu-Local line, get off Shimousa-Nakayama Sta.
From Haneda International Airport, take Keikyu-line bound to Narita, and get off Keisei-Nakayama Sta.
From Tokyo Sta, take Sobu-Express line bound to Chiba or Narita, transfer the line to Sobu-Local line bound to Chiba, Tsudanuma, or Nishi-Funabashi at Ichikawa Sta, get off Shimousa-Nakayama Sta.
From Akihabara Sta, take Sobu line bound to Chiba, get off Shimousa-Nakayama Sta.
Take 5 minute walk from Keisei-Nakayama Sta, and take 8 minutes walk from Shimousa-Nakayama Sta.
2-10-1 Nakayama, Ichikawa-shi, Chiba-pref, Japan
The Landmarks in Nakayama Hokekyouji Temple
---
---
---
---
---
---
---
---
---
---
---
---