Wakamiya Hachimangu Shrine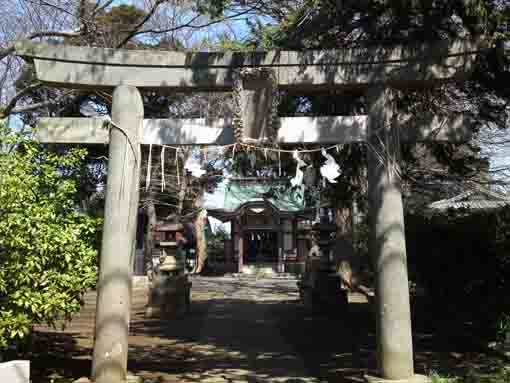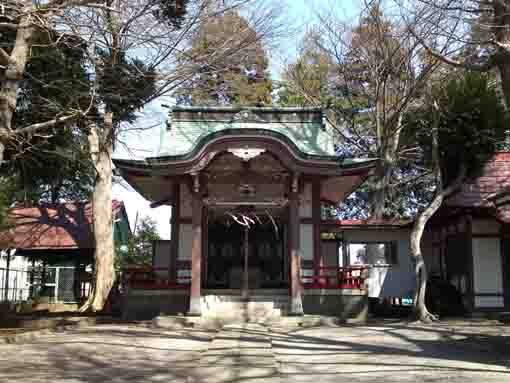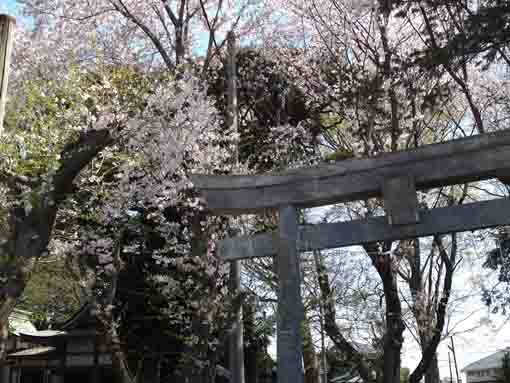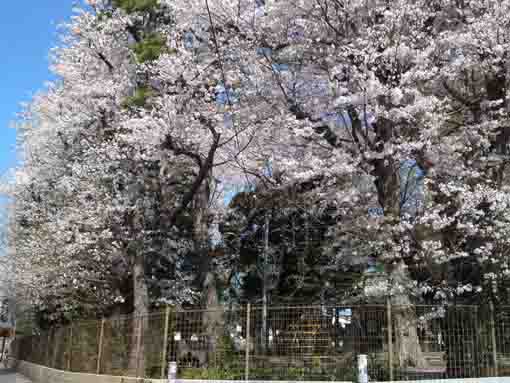 ---
Wakamiya Hachimangu Shrine is a small shrine on a block east from
Nakayama Oku no In Temple
. It dedicates Homudawake no Mikoto and Ooyamakui no Mikoto. Homudawake no Mikoto is
the 15th Emperor Oujin
and he is also called Hachiman Daimyojin. Ooyamakui no Mikoto is a famous god of alcohol dedicated in Matsuo Jinja Shrine in Kyoto.
And Wkamiya Hachimangu Shrine is a small Hachimansama related to the Founder
Nichiren
and the venerable
Nichijo
, the first abbot of
Nakayama Hokekyoji Temple
. So Wakamiya Hachimangu Shrine was built in his castle in Wakamiya by Nichijo as a guardian deity of it. According to the history of Nakayama Hokekyoji Temple in Shochuzan Hokekyojishi, his first visit Wakamiya, Nichiren stayed at the main hall of the shrine and preached. By Edo period, Nakayama Oku no In Temple managed the shrine.
There are several tall cherry trees in Wakamiya Hachimangu Shrine and their blossoms bloom like a tall white wall, they are amazingly beautiful in spring.
Anyway, the land name of Wakamiya is said to be related to the legend of
the Prince Yamato Takeru
, when he marched to the eastern Japan, he camped here and said 'Oh! Wagamiya yo! (Oh! my house!)', 'wagamiya' might change to 'wakamiya'.
出典・抜粋・引用および参考
市川市ホームページ
江戸名所図会6 ちくま学芸文庫
正中山法華経寺誌
大辞林
Wakamiya Hachimangu Shrine
---
Wakamiya Hachimangu Shrine has a great accessibility from both Narita and Haneda International Airport.
From Narita International Airport, take Keisei-line and get off Keisei Nakayama Sta, take minimally 40 minutes from Narita Airport. And also take JR Sobu express line, transfer the line at Funabashi to Sobu Local line, get off Shimousa Nakayama Sta.
From Haneda International Airport, take Keikyu-line bound to Narita, and get off Keisei Nakayama Sta or Higashi Nakayama Sta.
From Tokyo Sta, take Sobu Express line bound to Chiba or Narita, transfer the line to Sobu-Local line bound to Chiba, Tsudanuma, or Nishi Funabashi at Ichikawa Sta, get off Shimousa-Nakayama Sta.
From Akihabara Sta, take Sobu line bound to Chiba, get off Shimousa Nakayama Sta.
Take 14 minute walk from Keisei Nakayama Sta, take 9 minute walk from Higashi Nakayama Sta, and take 18 minutes walk from Shimousa Nakayama Sta.
2-25-3 Wakamiya, Ichikawa-shi, Chiba-ken
---
The Landmarks Neighbor Of Wakamiya Hachimangu Shrine
---
---
---
---
---
---
---
---
---