A Walk On Satomi Park And Around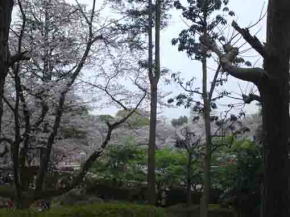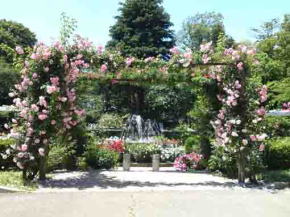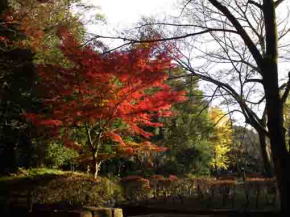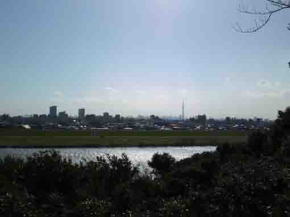 ---
Satomi Park is a famous spot of viewing cherry blossoms on the hill facing to
Edogawa River
called
Konodai
in the westen tip of
Ichikawa City
, poeple visit the park to enjoy their relaxation. Satomi Park is the noted spot of viewing cherry blossoms, the rose garden in it is beautiful and colored leaves in fall is excitingly great. In addition, visitors enjoy seeing several tiny seasonal flowers planted in park.
Near Satomi Park, there was the provincial office of
Shimousa province
in classic ages. In
Sengoku Period
,
Dokan Ota
built Konodaijo Castle in the land where Satomi Park is now on, so there are the remains of earthworks in the park. And the stone coffin of Akedo Ancient Mound, Rakan no I Well found by
Kobodaishi Kukai
, the stone monument for samurais belonging to
Satomi Clan
fought at the battle of Konodai and
Hakushu Kitahara's
House called Shiensosha are in the park. Moreover, the park commands fine view of
Tokyo
, especially visitors could see
Mt. Fuji
in fine day.
In addition, a tea ceramony room managed by Shikitei Oribe School, Soneiji Temple having some legends of Dokan Ota and Ogasawara Family and Konodai Tenmangu Shrine telling us local history and culture of Konodai areas are next to the park. If visitors walk for several minutes, they could find Junsaiike Pond Park, Konodai Green Zone, Ekoin Branch Temple in Ichikawa,
Mama no Tekona
,
Mama no Tsugihashi Bridge
and
Mamasan Guhoji Temple
. Of course, there are many noted scenic spots along Edogawa River.
Visitors could find and feel not only the history and culture of Katsushika in Shimousa, but also the nature when you walk in and around Satomi Park.
---
The Noted Scenic Spots in and around Satomi Park
---
---
---
---
---
---
---
---