The Four Seasons in Satomi Park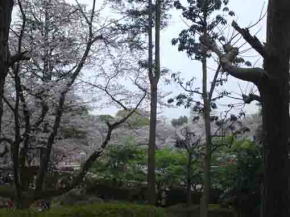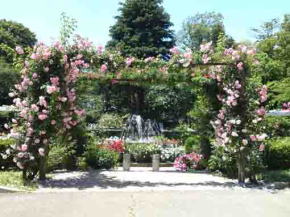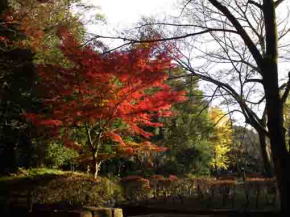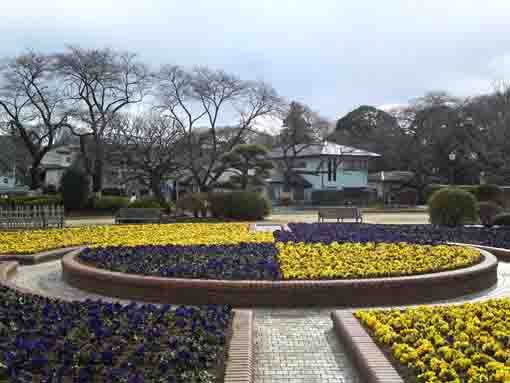 ---
Visitors could feel the nature in four seasons in
Satomi Park
. The park is the noted spot for
viewing cherry blossoms
in spring. In summer, thousands of roses, the municipal flower of Ichikawa City, fully bloom in its
rose garden
and visitors could enjoy them. The garden is often used to making films of TV dramas recently. And visitors could enjoy seeing colored leaves such as gingko and maple trees in Satomi Park in fall.
Satomi Park always shows dramatic scenes of four seasons in Shimousa with millions of cherry blossoms, roses and colored leaves when you walk in it, visitors could see Hakushu Kitahara's house named Shiensosha and Akedo Ancient Tomb in the park. Satomi Park has enough fan for you not to go far away.
Why don't you visit Satomi Park?
---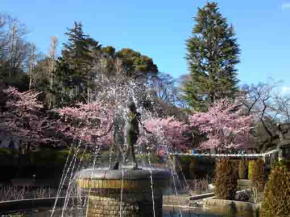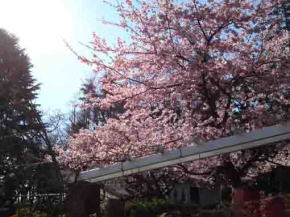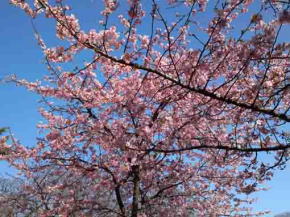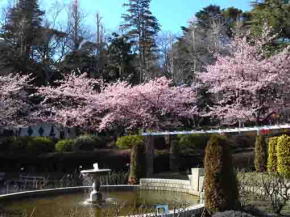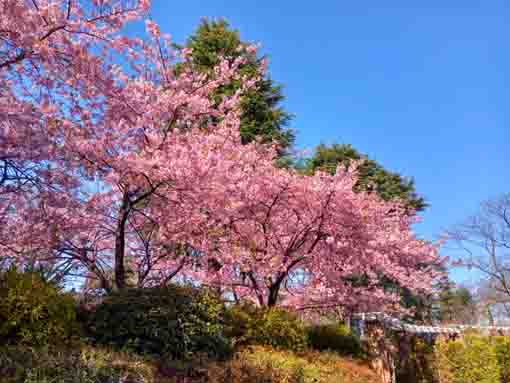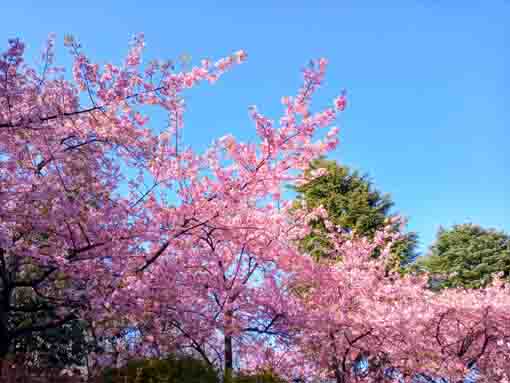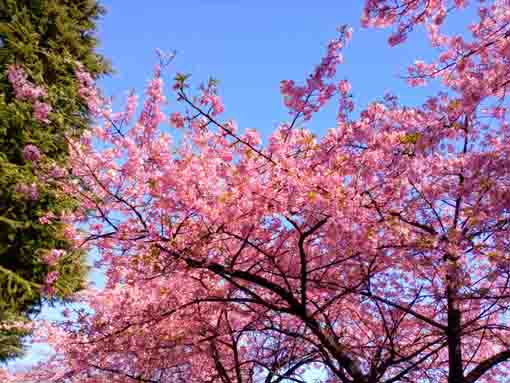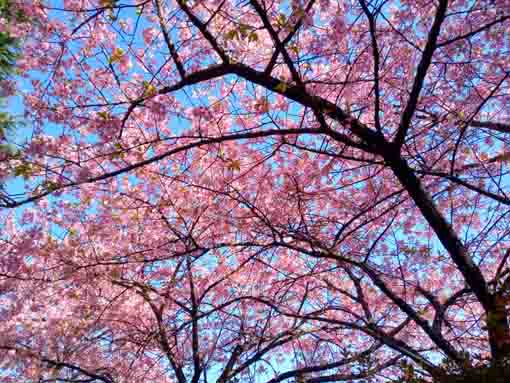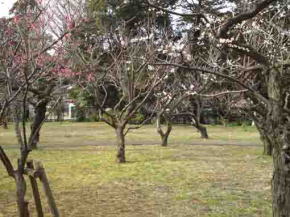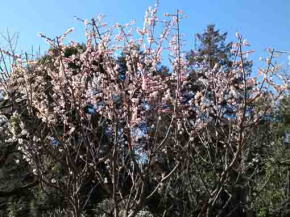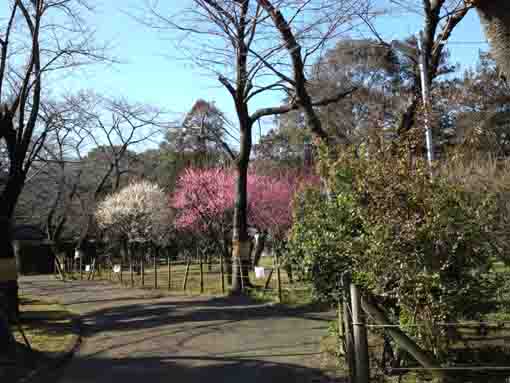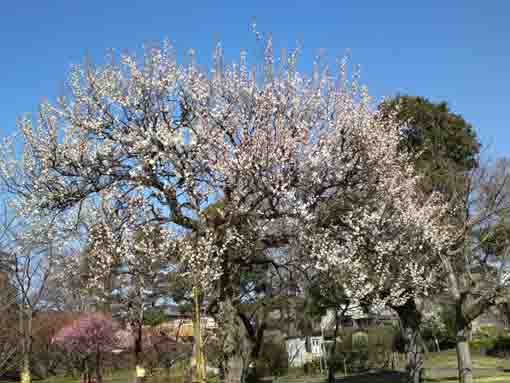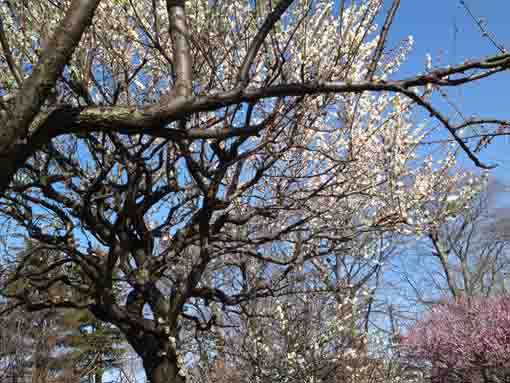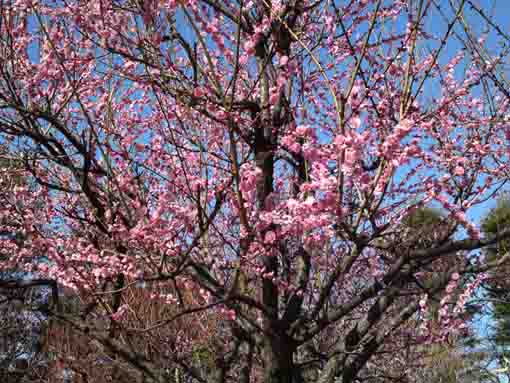 ---
There are few flowers blooming in Satomi Park in early spring. However, ume blossoms start blooming in January and they reach to full blooming in early March, it is the almost same time that Kawazu Zakura bloom with their deep pink blossoms behind the rose garden. A few tall white ume trees are planted in the center of lawn yards and several kinds of ume trees are in the ume garden. Some said that the word 'ohanami' had implied viewing ume blossoms in
Edo period
. It is a good plan that viewing ume and Kawazu Zakura could be a rehearsal of viewing Sakura in early spring. Please visit Satomi Park with warm clothing.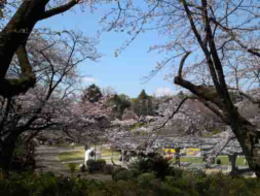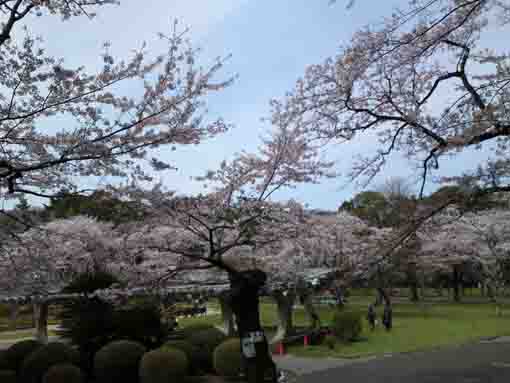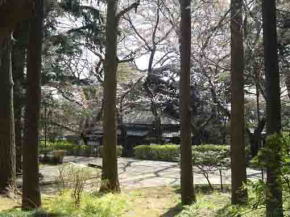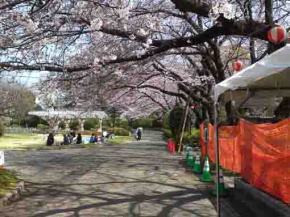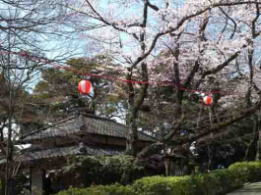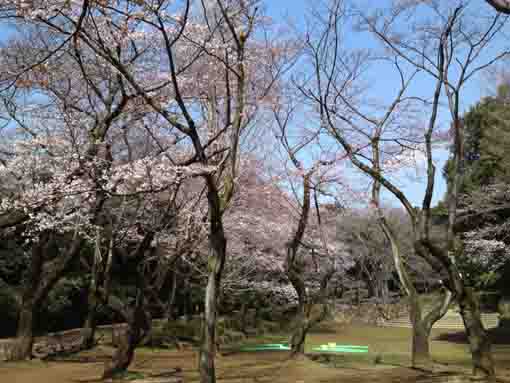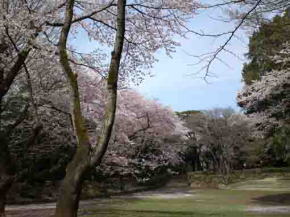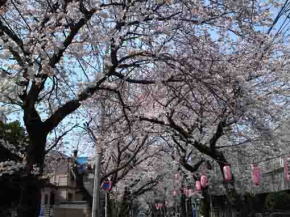 ---
The promenade from the main street, many cherry trees line along, you would feel like passing through a tunnel made of Sakura. Passing through this sakura's tunnel, there are millions of cherry blossoms blooming like clouds seen over the gate of Satomi Park. The cherry blossoms blooming around the rose garden and lawn yards are beautiful, in addition, they are blooming over Hakushu Kitahara's House named Shiensoja gives something nostalgic views. Many thousands of people visit Satomi Park to see them in spring.
Wisteria Blossoms under the main gate of Satomi Park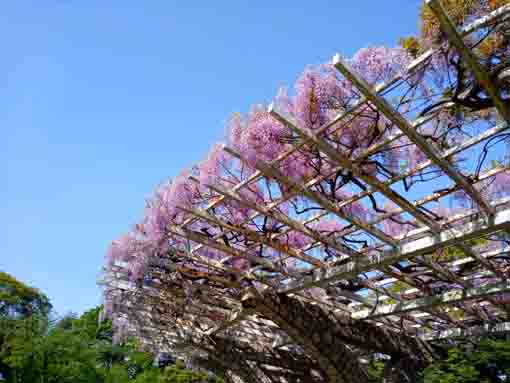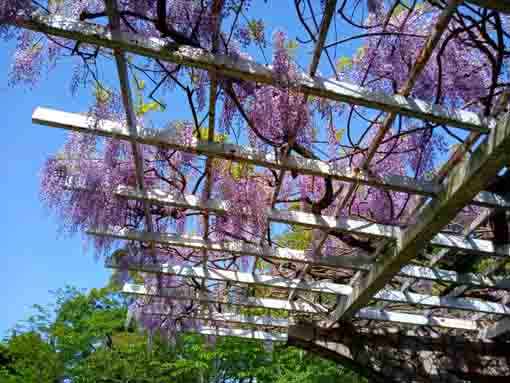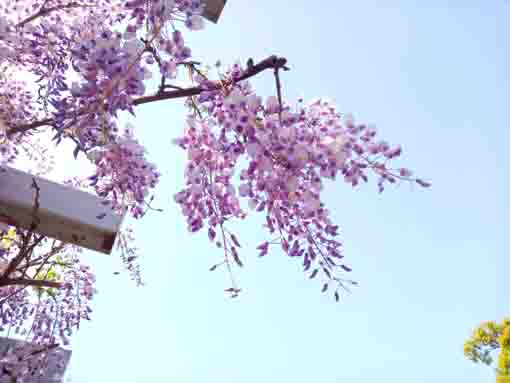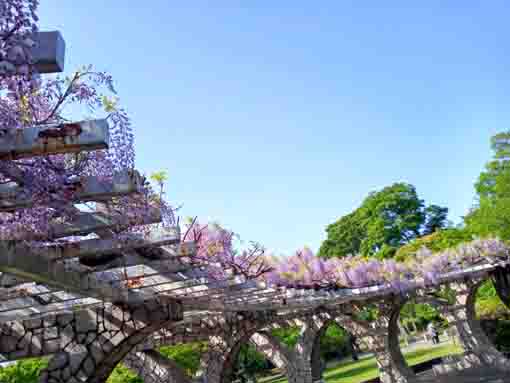 ---
After Sakura had fallen down under the strong sun beam, wisteria has began blooming under the main gate of Satomi Koen Park. The blossoms on a wide curbed wisteria trellis tells that summer is coming after spring has gone.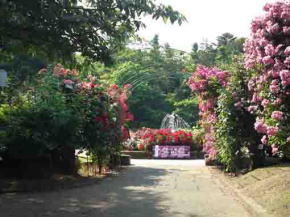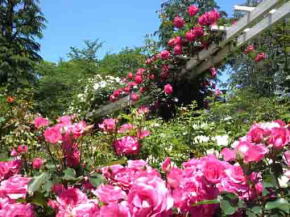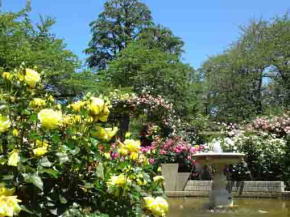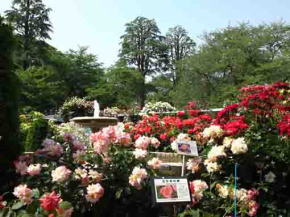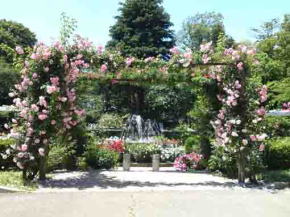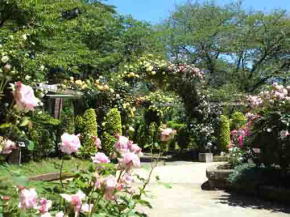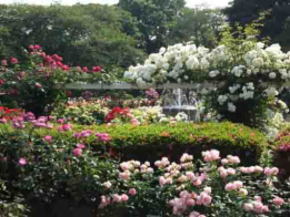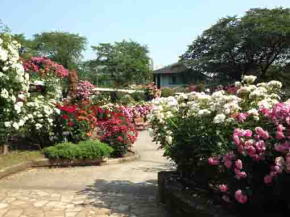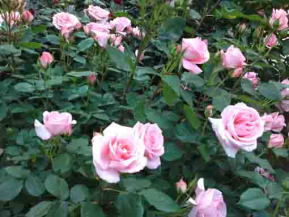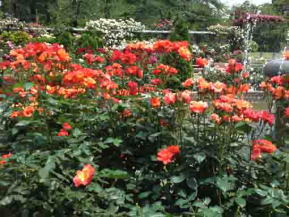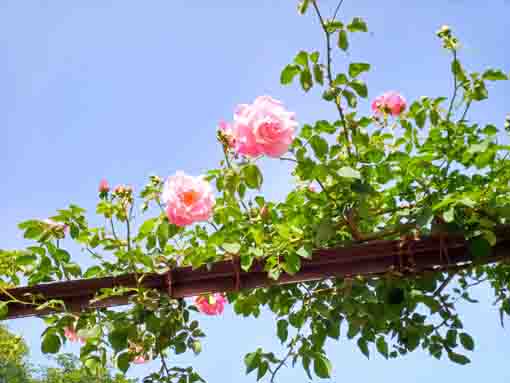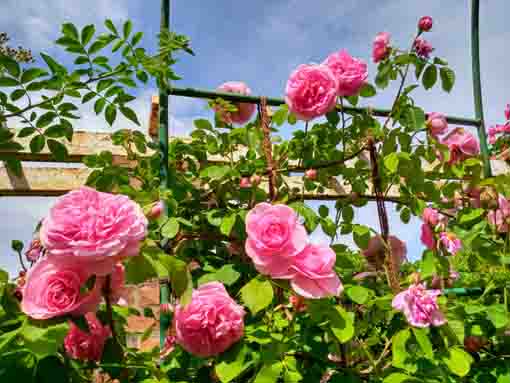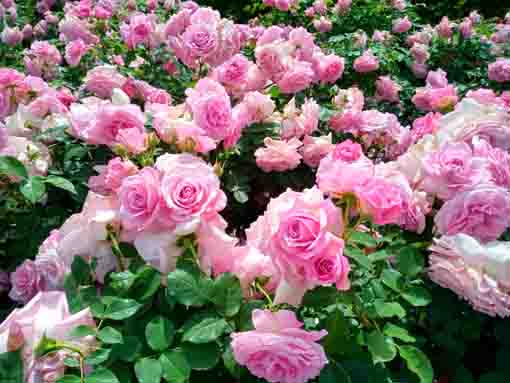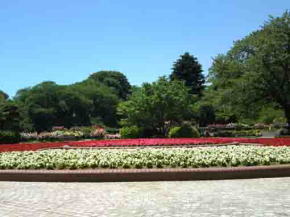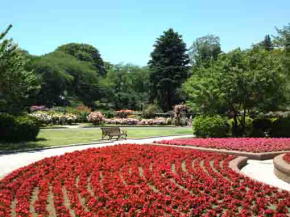 ---
After the season of full bloomed cherry blossoms, roses colorfully bloom in Satomi Park. Visitors admire 'It is enough satisfied at seeing roses in Satomi Park.' Several thousands of roses wonderfully bloom in the park.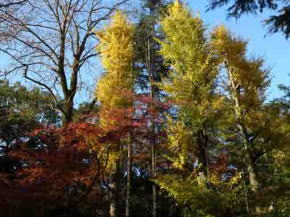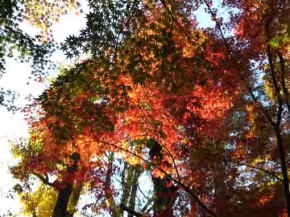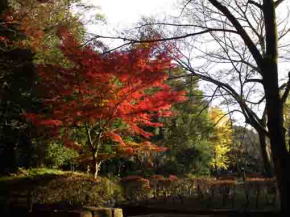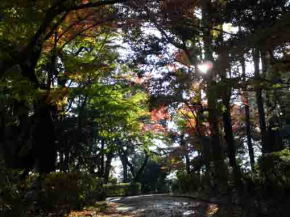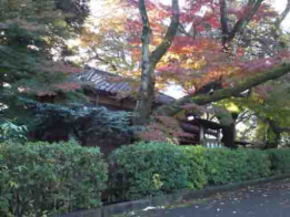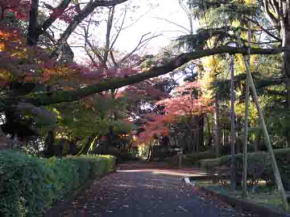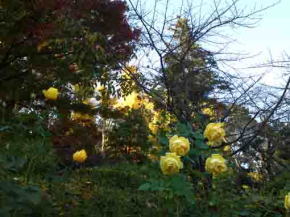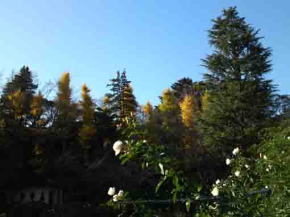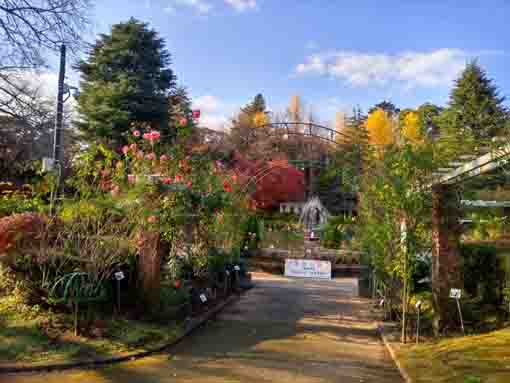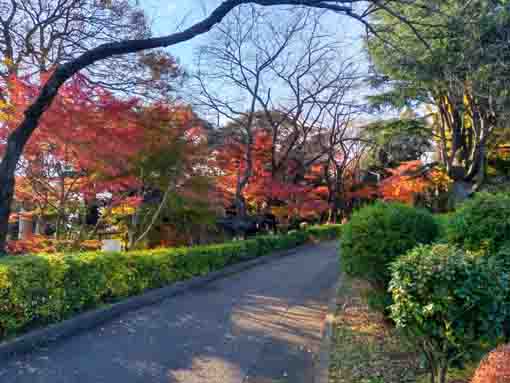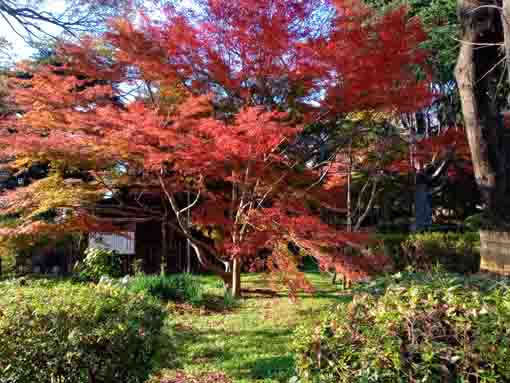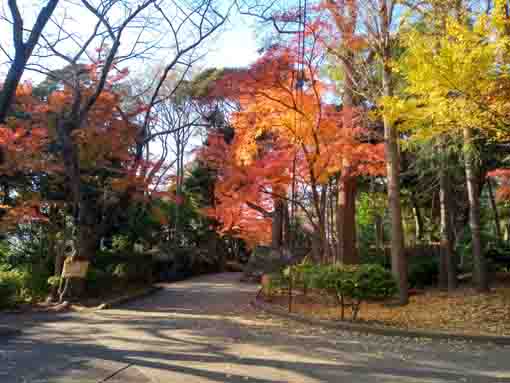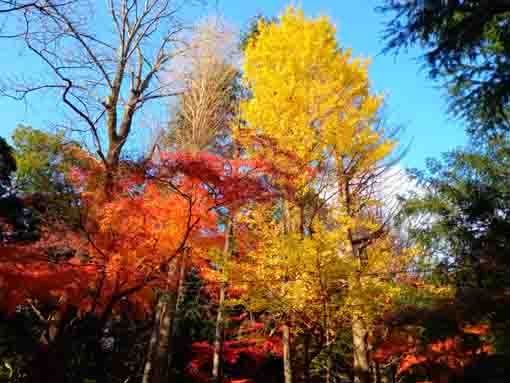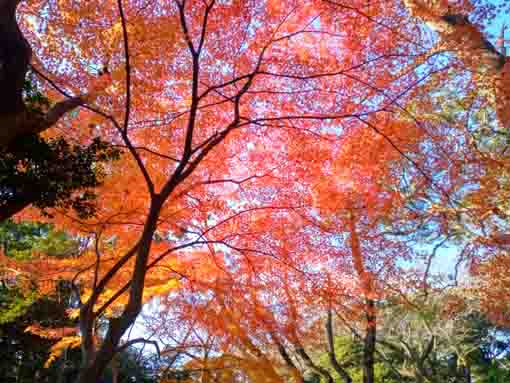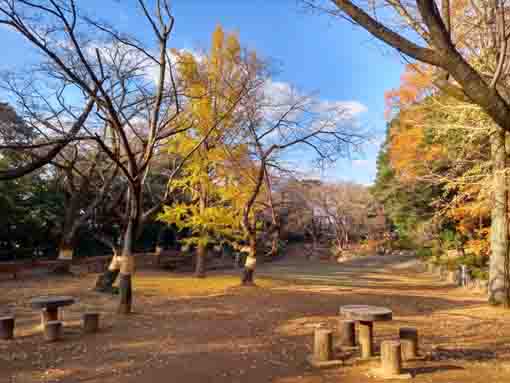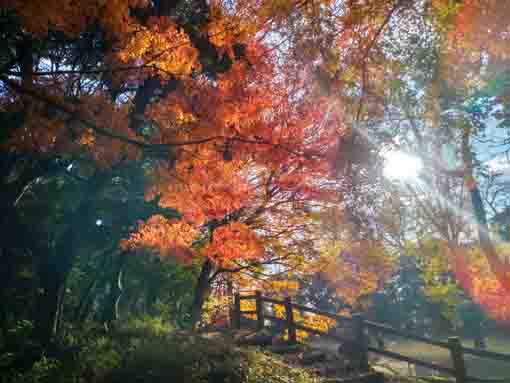 ---
After autumn roses bloom, the woods in Satomi Park changed their color from green to red and yellow. Visitors could enjoy seeing roses and colored leaves simultaneously. It is wonderfully enjoyable to walk to back side of the park, so seeing Akedo Mound in the autumn leaves is exciting. A walk on Satomi Park in fall is enjoyable as it feels like a picnic in woods.
The flower gardens in Satomi Park
---
---
Satomi Park has great accessibilities from both Narita and Haneda International Airport.
From Narita International Airport, take Keisei-line and get off Konodai Sta, take minimally 45 minutes from Narita Airport. And also take Keisei Narita Sky Access line bound to Nippori Sta or Haneda International Airport and get off Shin Kamagaya Sta, transfer the line to Hokuso line bound to Nishi Magome or Haneda International Airport and get off Yakiri Sta.
From Haneda International Airport, take Keikyu-line bound to Narita, and get off Konodai Sta. And also take Keikyu-line bound to Inba Nihon Daigaku (Nihon University) and get off Yakiri Sta.
Take 10 minute walk from Konodai and Yakiri Sta.
3-9 Konodai, Ichikawa-shi, Chiba-ken
The Noted Scenic Spots in and around Satomi Park
---
---
---
---
---
---
---
---