Konodai Tenmangu Shrine and Tsujikiri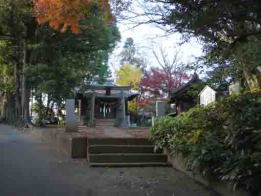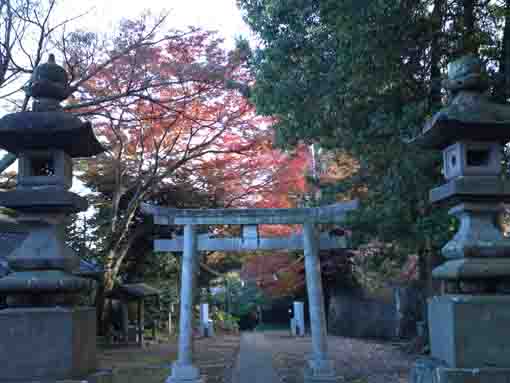 ---
Walking along the narrow street on the east side of
Satomi Park
, there is a small shrine named
Konadai Tenmangu Shrine
. The shrine is famous for an event called '
Tsujikiri
' annually holding in January 17th. Tsujigiri is a traditional event succeeded from
Muromachi Period
that villagers make four big snakes from some bundles of straw to draw a border line to protect a village from evil spirits and epidemics. In
Ichikawa city
, the events had been held at Konodai and Kokubun area. In April 24th of 1979, Konodai Tujikiri Events was registered as a municipal local cultural property by Ichikawa city.
Why don't you visit Konodai Tenmangu Shrine?
---
Konodai Tenmangu Shrine and Konodai Tsujikiri Event
Konodai Tenmangu Shrine and Konodai Tsujikiri Event
Konodai Tenmangu Shrine was built on the top of Hokozuka Burial Mound as a local deity of Konodai area by
Dokan Ota
in 1479 and it was moved to the present place in 1875.
In Konodai area, traditional events such as Shishimai and Tujikiri has been held for several hundred ages. Tsujikiri means 'cutting off some evil spirits and epidemics killing people and animals in a village on its four entrances at its four corners by miracle powers'. There are some ways to cut off them; one is hanging up Shimenawa (a sacred straw rope) on a certain place, and another one is making Big Snakes to protect from some evils invading by their miracle power, Shimenawa is usually used in the southern part of
Chiba prefecture
and Big Snakes are in north.
Tsujikiri had been held in Konodai and Kokubun area in Ichikawa city until mid-1900s, now Konodai Tsujikiri held in Konodai Tenmangu Shrine only exists.
Tsujikiri is annually held in January 17th at Konodai Tenmangu Shrine. The supporters of the shrine make four 2 meters long straw snakes and give some scared alcohol then they hang them on trees at four corners of the town and put their head out of it. The big snakes keep guard against some evils for a year even though they are exposed to the weather.
Shishimai ceased to exist in 1938 since it had the rule of succession and the change of society.
May 1993
The Board of Education of Ichiakwa City
国府台天満宮鳥居脇案内板より
抜粋・引用および参考
国府台天満宮鳥居脇案内板
市川市ホームページ
Konodai Tenmangu Shrine
---
---
Konodai Tenmangu Shrine has great accessibilities from both Narita and Haneda International Airport.
From Narita International Airport, take Keisei-line and get off Konodai Sta, take minimally 45 minutes from Narita Airport. And also take Keisei Narita Sky Access line bound to Nippori Sta or Haneda International Airport and get off Shin Kamagaya Sta, transfer the line to Hokuso line bound to Nishi Magome or Haneda International Airport and get off Yakiri Sta.
From Haneda International Airport, take Keikyu-line bound to Narita, and get off Konodai Sta. And also take Keikyu-line bound to Inba Nihon Daigaku (Nihon University) and get off Yakiri Sta.
Take 7 minute walk from Yakiri and 13 minute walk from Konodai Sta.
3-11 Konodai, Ichikawa-shi, Chiba-ken
The Noted Scenic Spots near Konodai Tenmangu Shrine
---
---
---
---
---
---
---
---