Shinkawa Nishi Suimon Hiroba Plaza in the west end of Shinkawa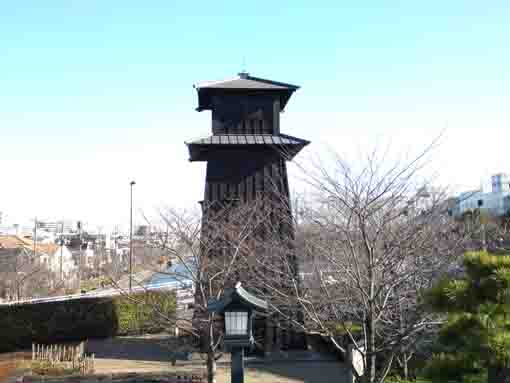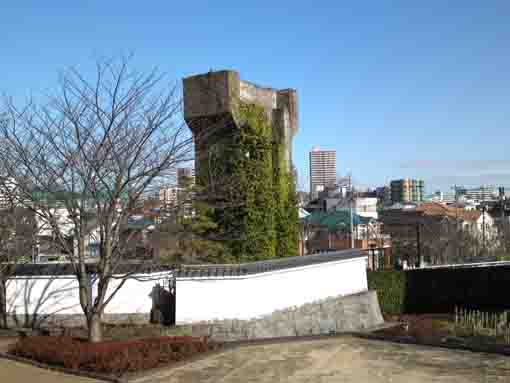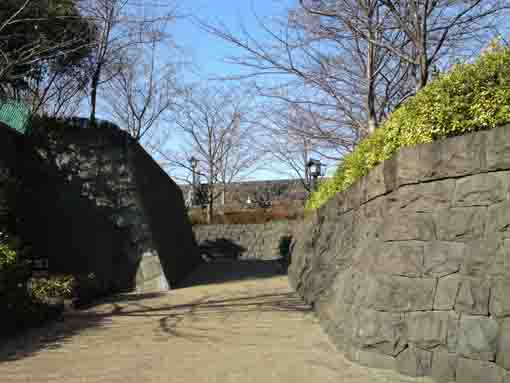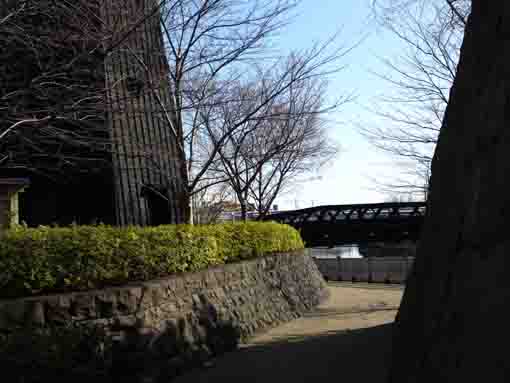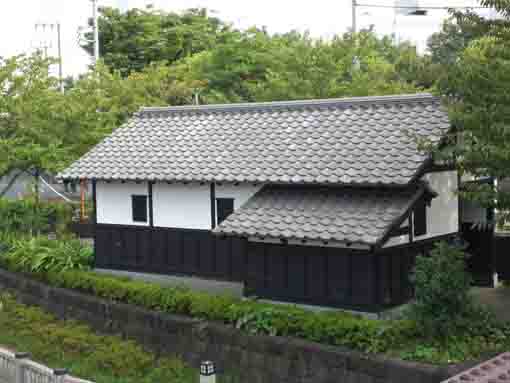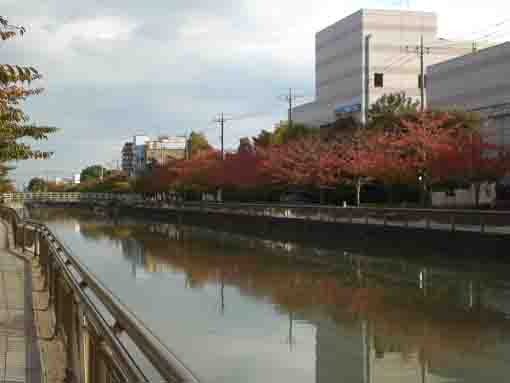 ---
Walking along
Shinkawa River
to the east, Edo Style buildings with white walls is standing in front of the bank of Nakagawa River. This is Shinkawa Nishi Suimon Hiroba Plaza where visitors could enjoy touching
Edo
world. A 15.5m tall
fire lookout
and high strong magnificent stone walls around it are dramatically wonderful. The fire lookout is not so much a tower as a castle in Sengoku Period. Visitors could climb up the lookout and see the landscapes around it. The views for Sakura along Shinkawa River in spring are specially luxuriously beautiful. And the restroom near the plaza is a very beautiful Japanese style building with white wall and cray roof and its interior is made of woods.
Under the bank of Nakagawa River, an ivy covered large concrete building is the old west lock gate of Shinkawa River. This lock gate looks like a kind of ruins of the modern civilization in SF movies. It is excitingly wonderful to see it in the blue sky.
Climbing up the bank of Nakagawa on the west side of the plaza, visitors could see
Mt. Fuji
in fine days. It is very good place to spend leisure hours sitting on the stone steps on it in warm seasons. It is a very good place for visitors to enjoy feeling Edo world. Why don't you visit Shinkawa Nishi Suimon Hiroba Plaza?
---
Full Blooming Sakura in Shinkawa Nishi Suimon Hiroba Plaza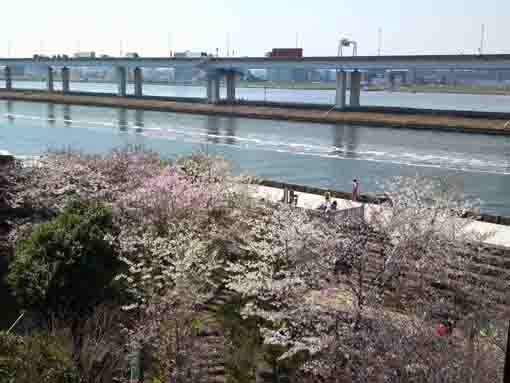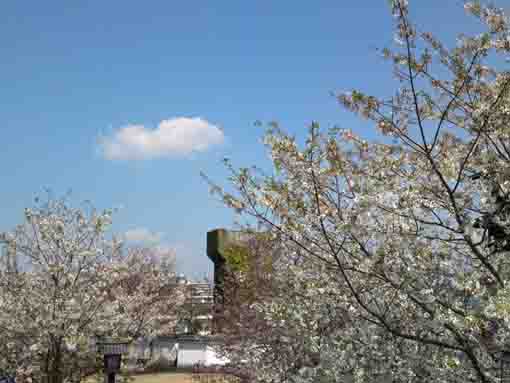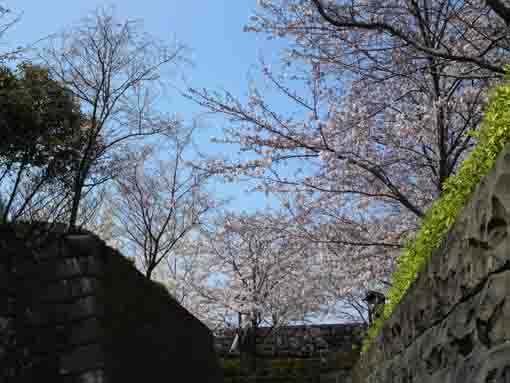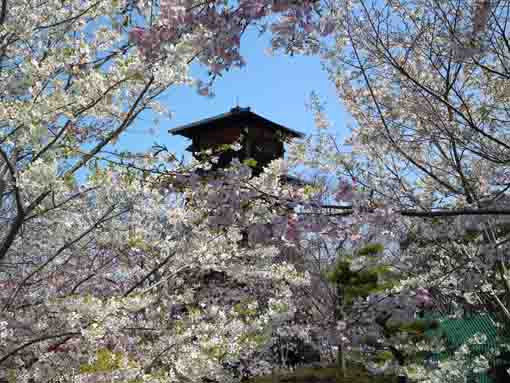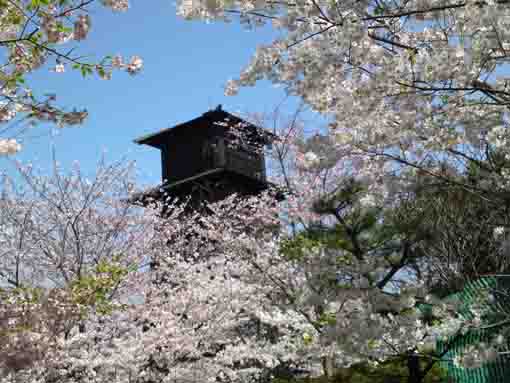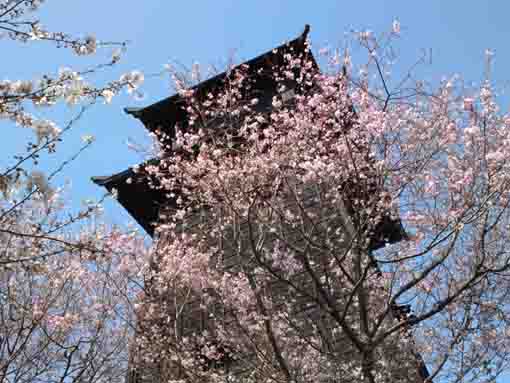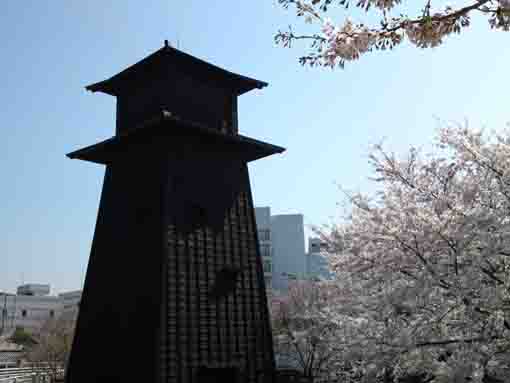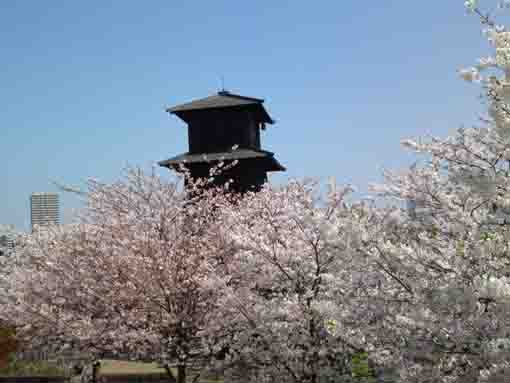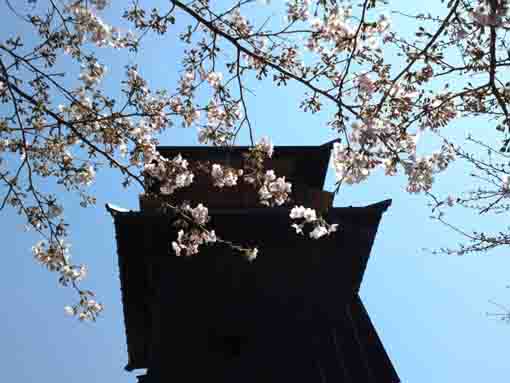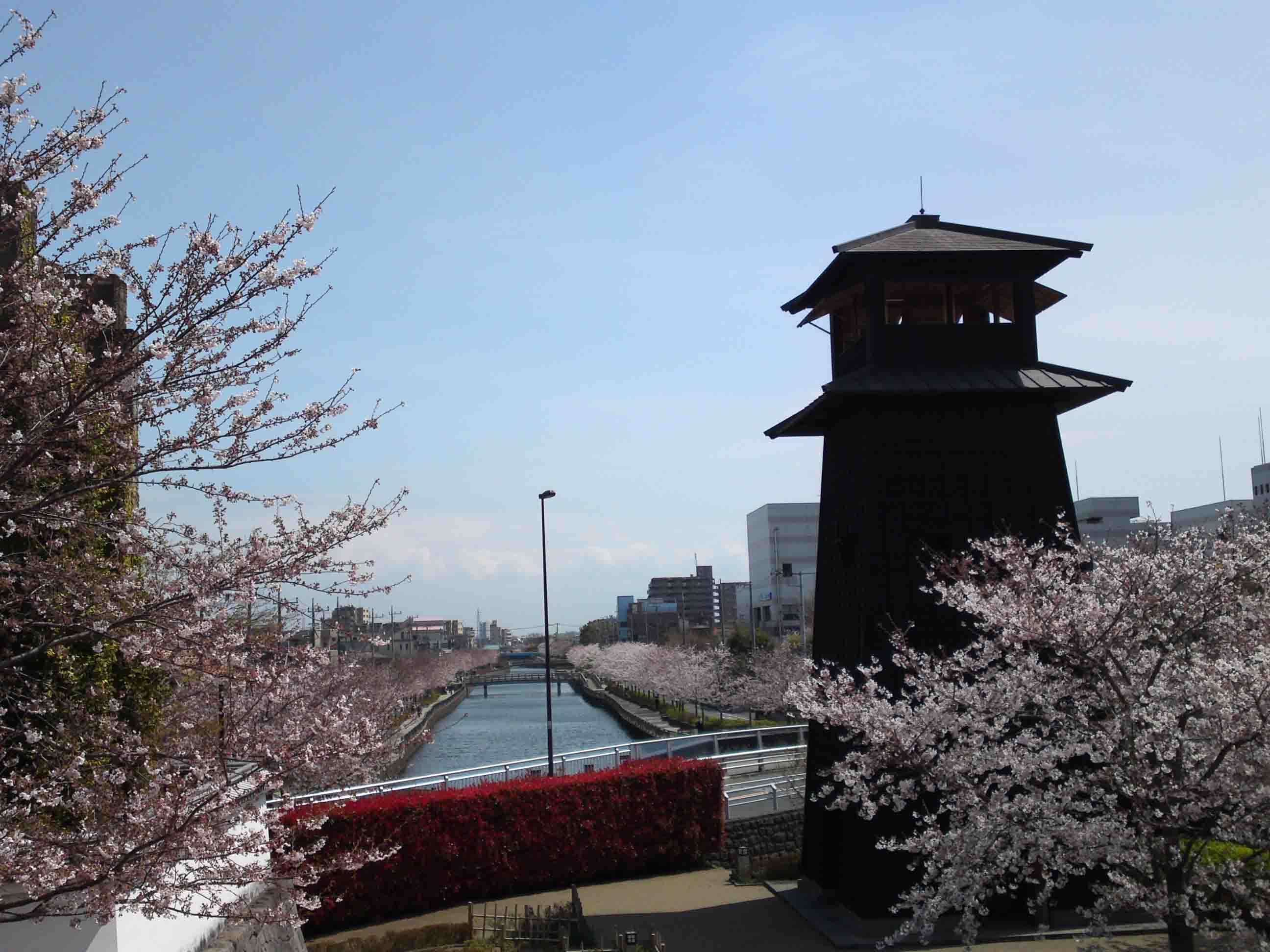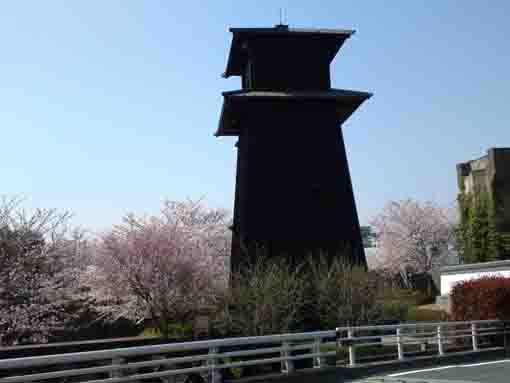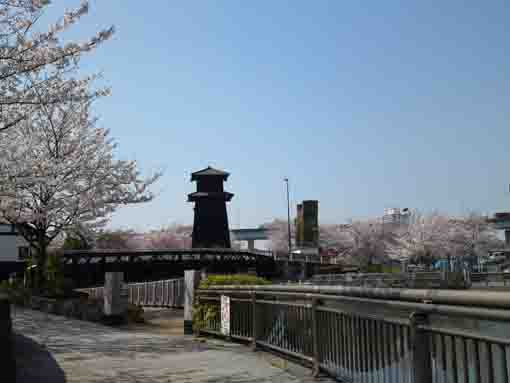 ---
The Fire Lookout and Cherry Blossoms
The views of Shinkawa Nishi Suimon Hiroba Plaza are especially beautiful while sakuras are fully blooming. The views of the fire lookout and the remains of the old lock gate in front of the cherry blossoms are magnificent. And the views of cherry trees along Shinkawa River are also dramatic. Visitors could enjoy the views of sakuras from different directions at the plaza.
引用、抜粋並びに参考
新川沿岸案内板
江戸川区ホームページ
---
A Walk near Shinkawa Nishi Suimon Hiroba Plaza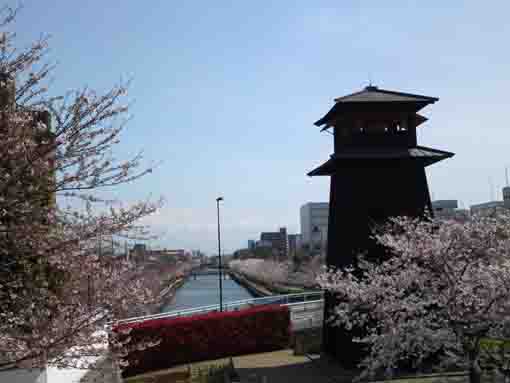 It has some Edostyle Landmarks and thousands of Cherry Trees.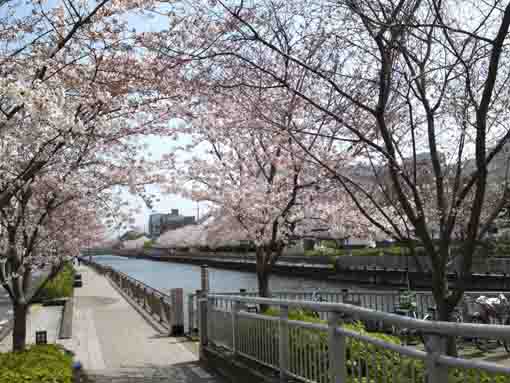 There are thousands of Sakura.
---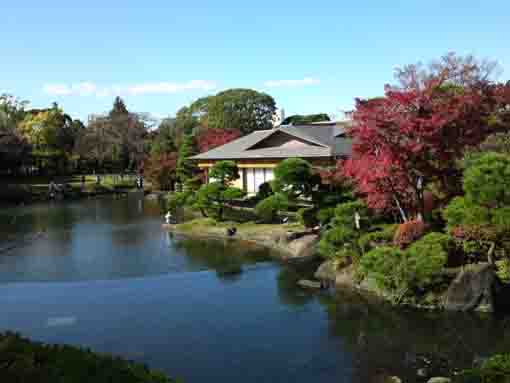 Ukita is the mother land of Kasai, and there are beautiful parks.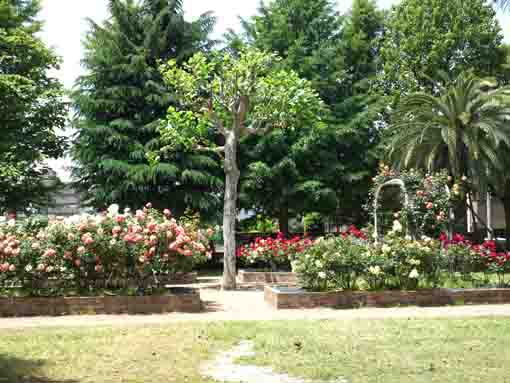 It sounds like a secret garden, it has a ume and rose garden.
---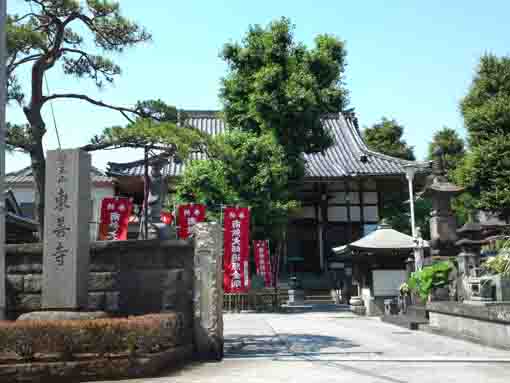 There are many temples in this small areas.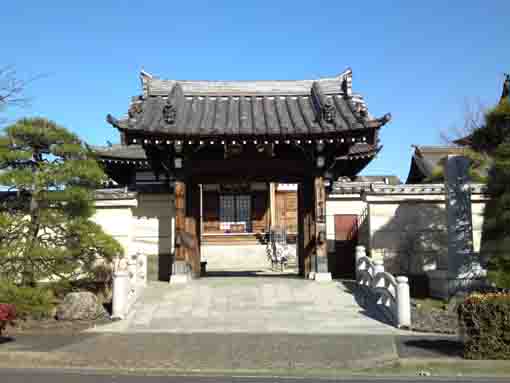 It has beautiful gardens and stylish architecters in it.
---
The Photo Movie of Shinkawa Senbon Zakura