Ichinoe Makkotei Residence and the Garden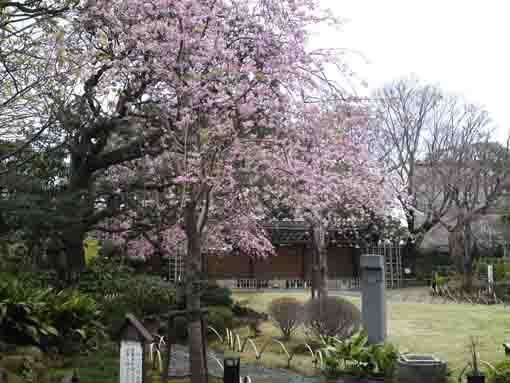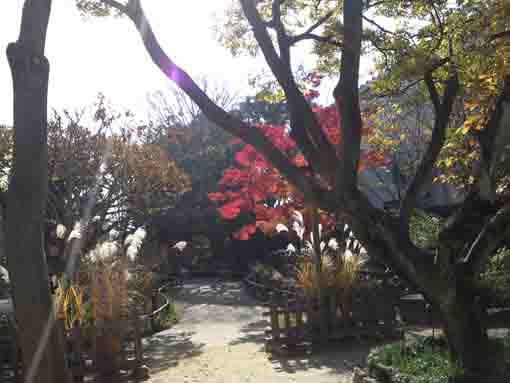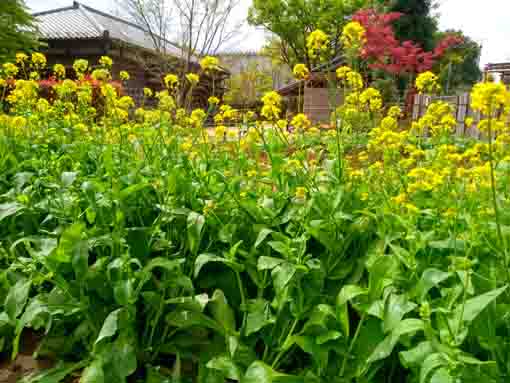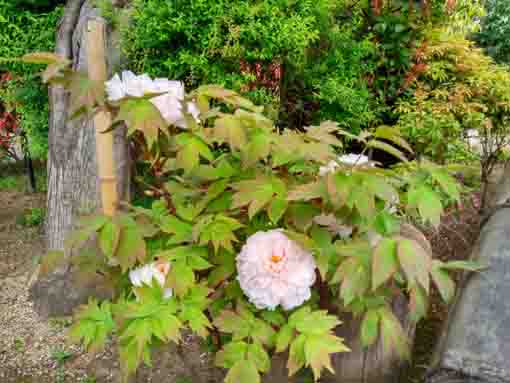 ---
Ichinoe Makkotei
is a beautiful park that
Edogawaku
manages to preserve the residence of Makkoya Tazawa Family, an old family of Higashi Ichinoe Village since Edo period.
The Tazawa is the old family of Higashi Ichinoe Village, so the family had had very large lands,
Tokugawa Shoguns
rested at the residence when they went hawking. In Edogawaku, there exist several landmarks where the 8th Shougun
Yoshimune Tokugawa
had taken rest in. Their family business was producing incense powder (Makko), therefore the family had been called Makkoya (incense shop). And there is an over 750 year old Machilus thunbergi in the garden and the family dried its leaves and powdered them with a stone mill, then they put the powder to their incense.
Though the garden of Ichinoe Makkotei is not very large, it is managed well to keep beautiful. In spring, several weeping cherry trees bloom and in fall, colored leaves put some colors on the garden. Visitors could enjoy Ichinoe Makkotei while they walk along
Ichinoe Sakaigawa Shinsui Prak
. Why don't you visit Ichinoe Makkotei?
---
The Wonderful Views in Ichinoe Makkotei Garden
After Someiyoshino cherry blossoms have fallen, the weeping cherry trees bloom beautifully in the garden in spring.
---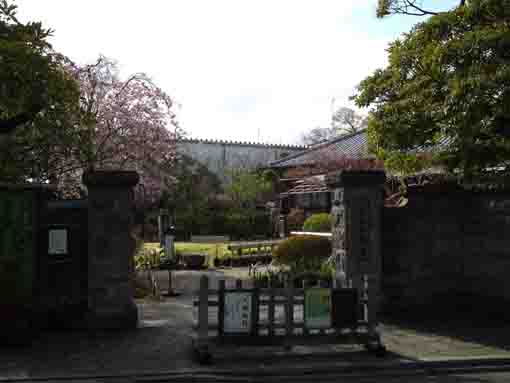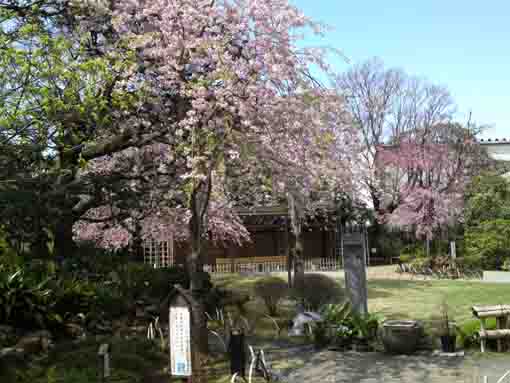 ---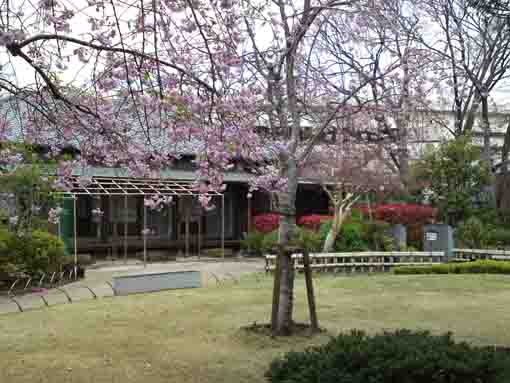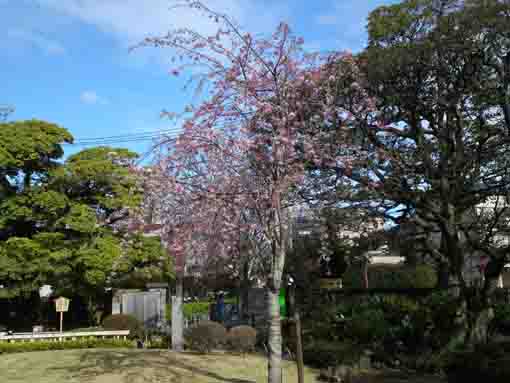 ---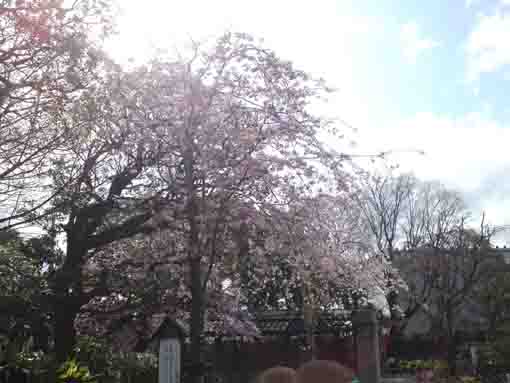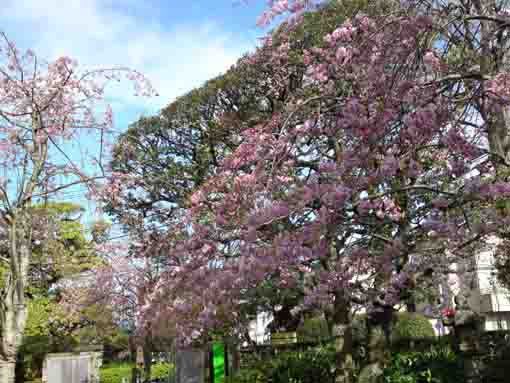 ---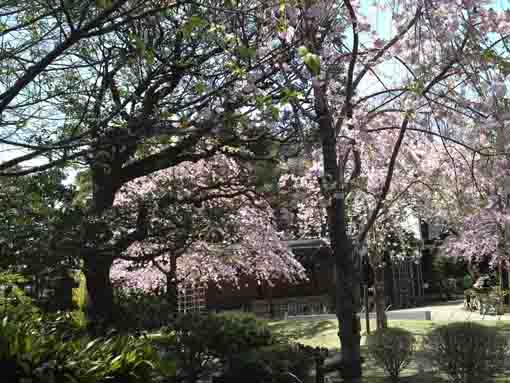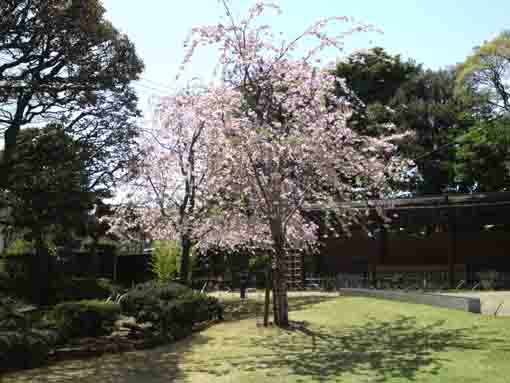 ---
Colored leaves and silver grass decorate the garden of Makkotei in fall.
---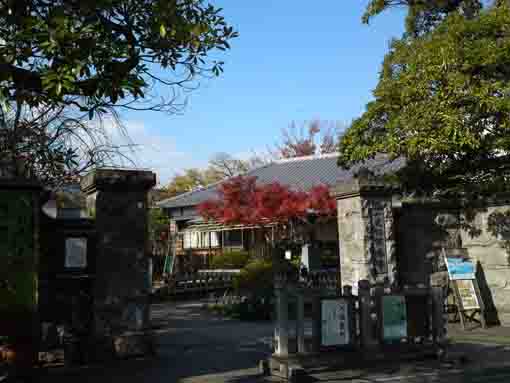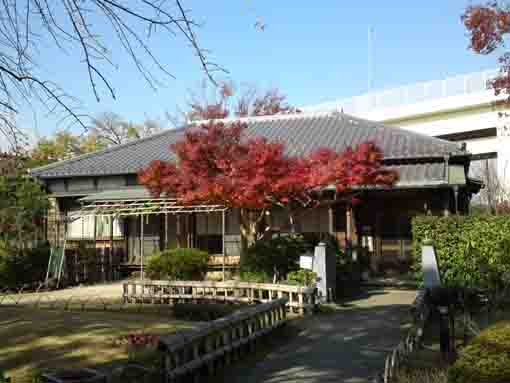 ---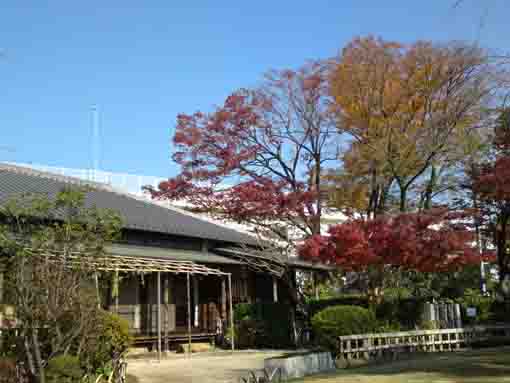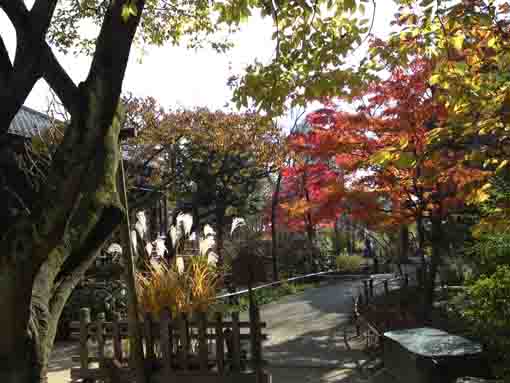 ---
引用、抜粋並びに参考
一之江抹香亭内案内板
江戸川区ホームページ
---
The Landmarks near Ichinoe Makkotei
---
Ichinoe Makkotei Residence and the Garden
---
---
Ichinoe Makkotei Residence has great accessibilities from both Narita and Haneda International Airport.
From Narita International Airport, take Sobu Express Line bound to Tokyo or Yokosuka and get off at Funabashi Sta, then transfer the line to Sobu line bound to Nakano or Mitaka ang get off at Motoyawata Sta. Or take Keisei-line bound to Ueno and get off Keisei Yawata Sta. Both from Motoyawata Sta and Keisei Yawata Sta, transfer the line to Toei Shinjuku line and get off at Ichinoe Sta.
From Haneda International Airport, take Keikyu-line bound to Narita, and get off Shinagawa Sta and transfer the line to Sobu Express line bound to Narita International Airport or Chiba, and transfer the line at Ichikawa Sta to Sob line bound to Nishi Funabashi, Tsudanuma or Chiba and get off at Motoyawata Sta. Or take Keikyu-line bound to Narita, and get off Keisei Yawata Sta. Both from Motoyawata Sta and Keisei Yawata Sta, transfer the line to Toei Shinjuku line and get off at Ichinoe Sta.
From Iwamotocho Station at Akihabara, take Toei Shijuku line bound to Motoyawata and get off Ichinoe Sta.
Take 16 minute walk from Ichinoe Sta.
5-13-16 Ichinoe, Edogawaku, Tokyo
The Noted Spots around Funabori, Ichinoe and Kasai
---
---
---
---
---
---
---
---
---