Shinozaki Park opening on the west of Edogawa River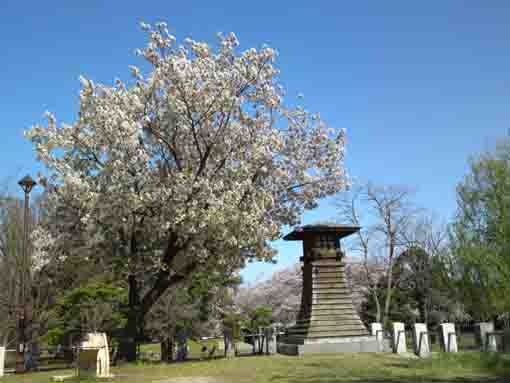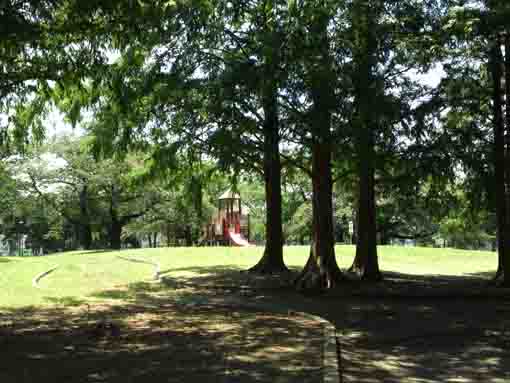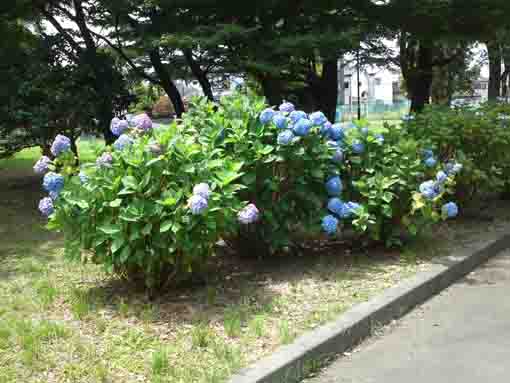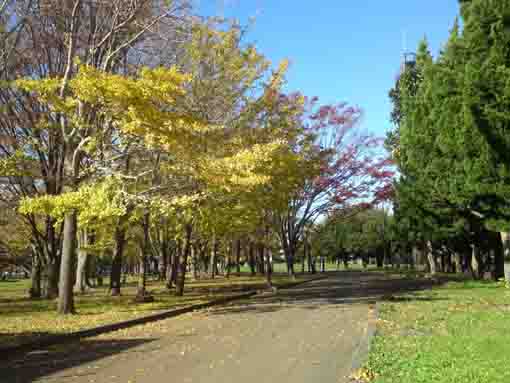 ---
Shinozaki Park opening in the west of
Edogawa River
has 2 zones A and B, and it is about 300,000 square kilometers. It has some sports grounds and thousands of trees in it. Shinozaki Park looks like a forest, visitors could forget that they are in urban areas. The woods could be changed in every season. In spring, many kinds of cherry blossoms bloom, Shinozaki Park is one of the popular spots for viewing sakura in Edogawaku. Next, people find moss phloxes, rhododendrons and azaleas in the park. In summer, ajisai blossoms and hollyhock flowers decorate the fresh green forests in it. In fall, leaves in the park gradually changes colors. People always enjoy waking in Shinozaki Park. Why don't you visit it?
---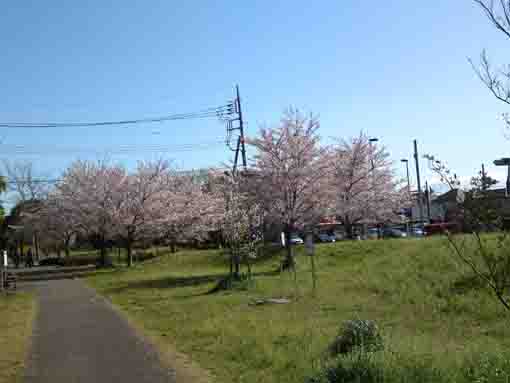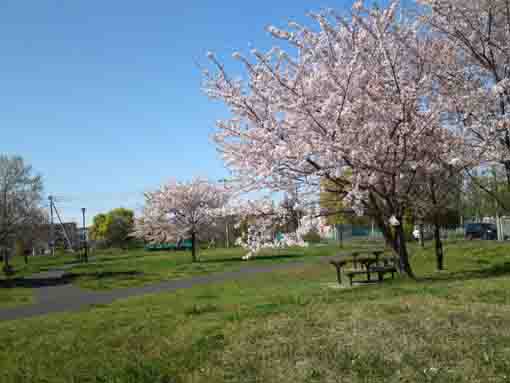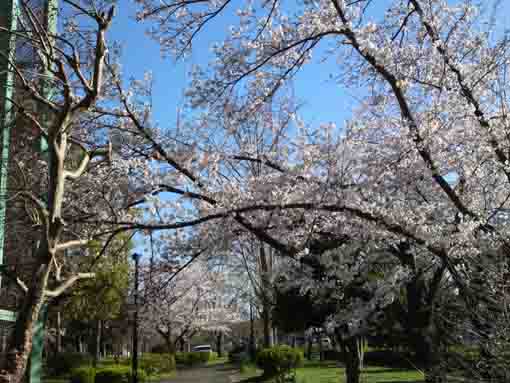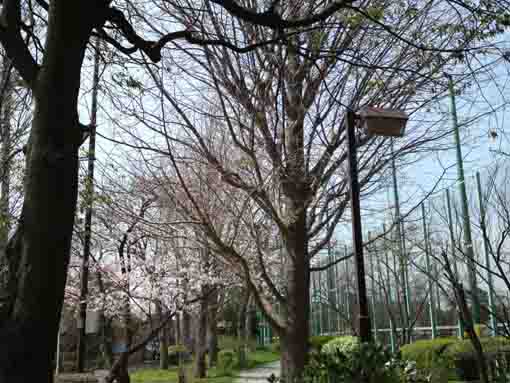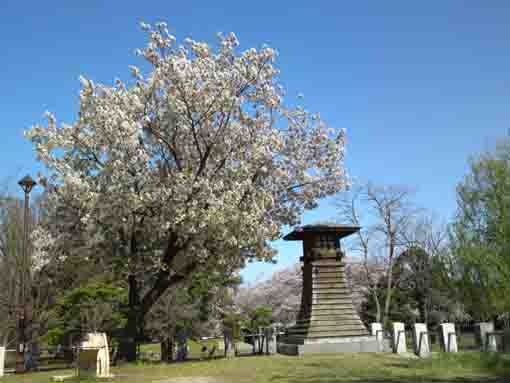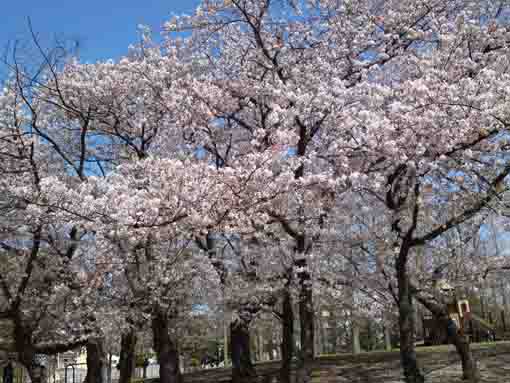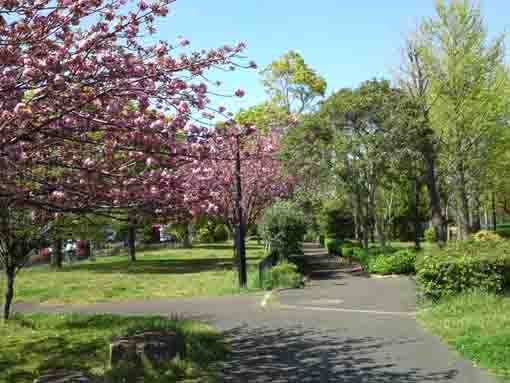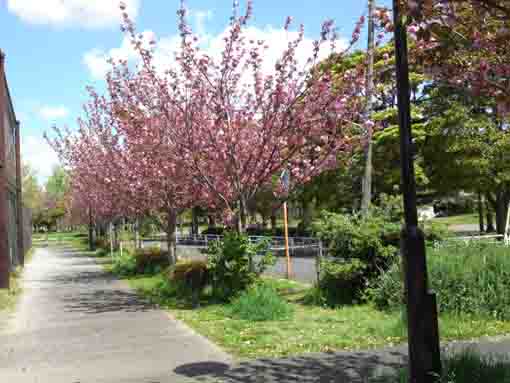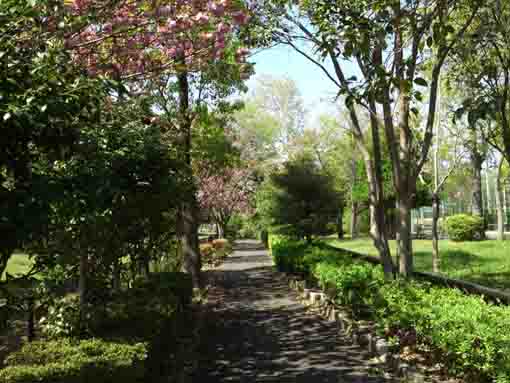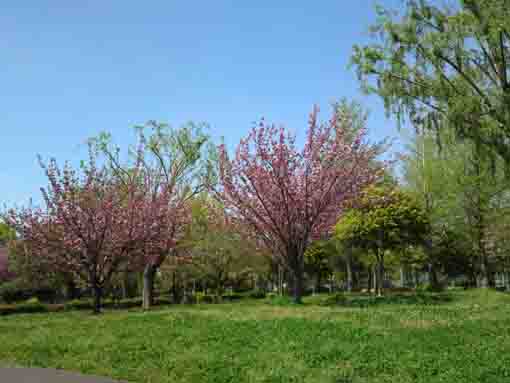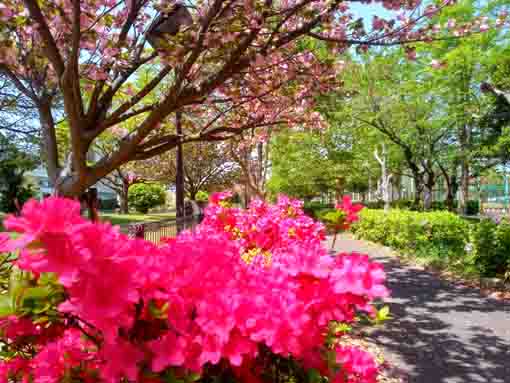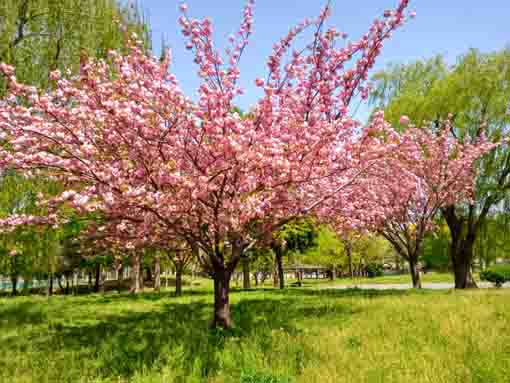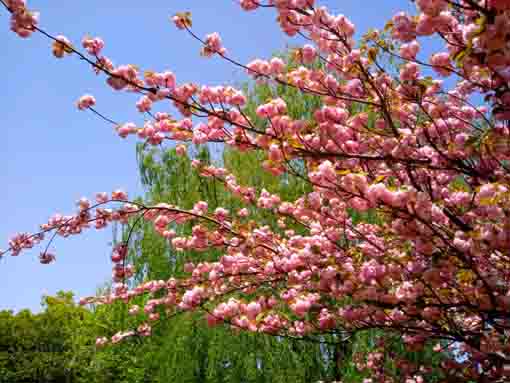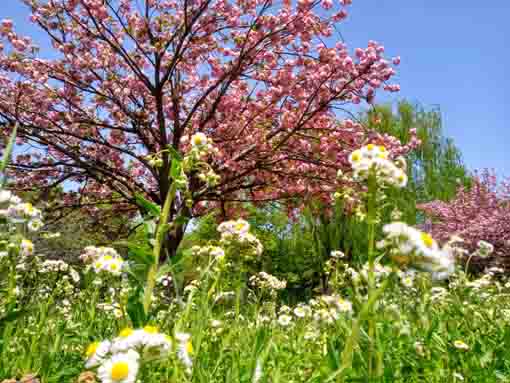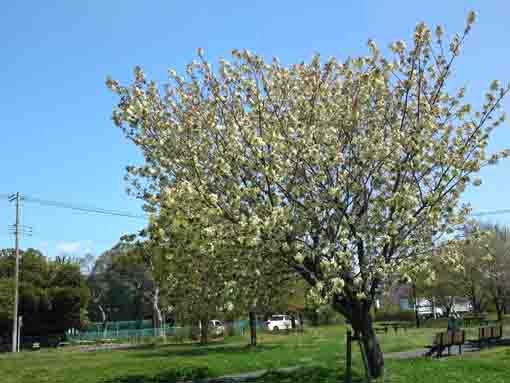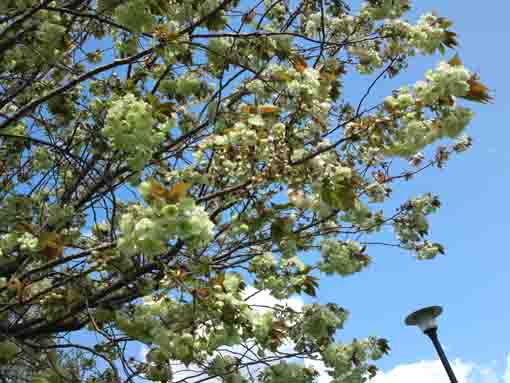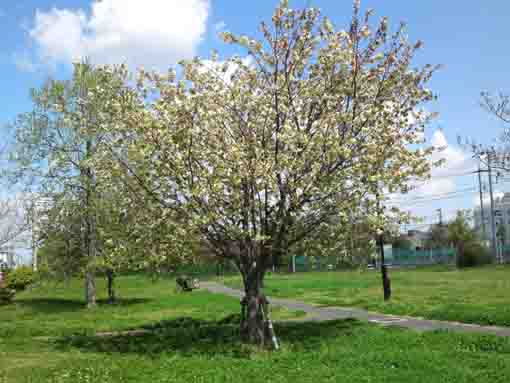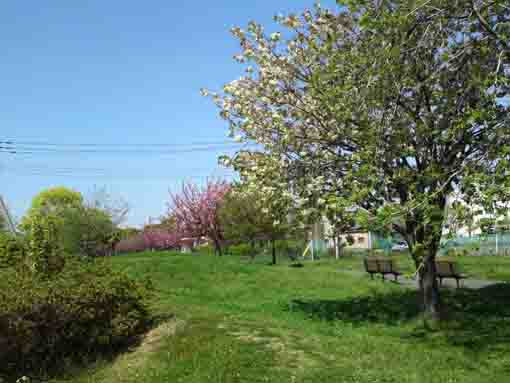 ---
Cherry Blossoms in Shinozaki Park
Shinozaki Park is a popular spot for viewing cherry blossoms, it has many kinds of sakura trees in it. Some green cherry blossoms could be seen in it.
---
Spring in Shinozaki Park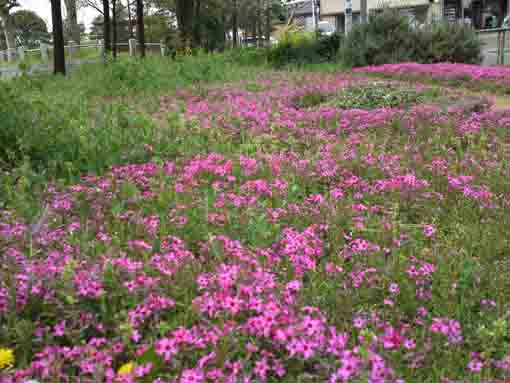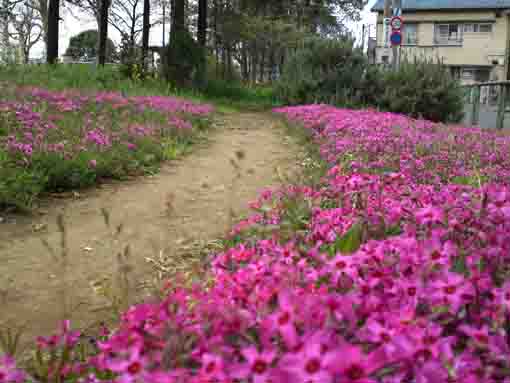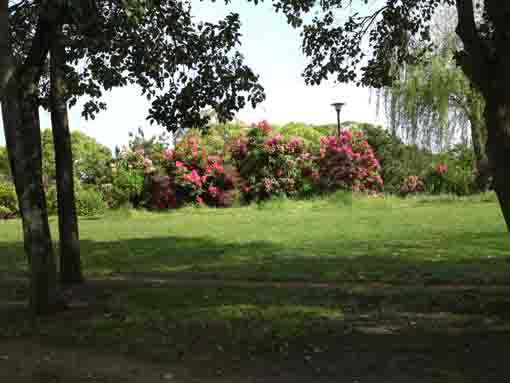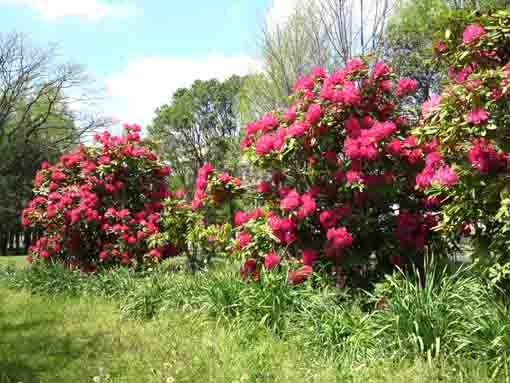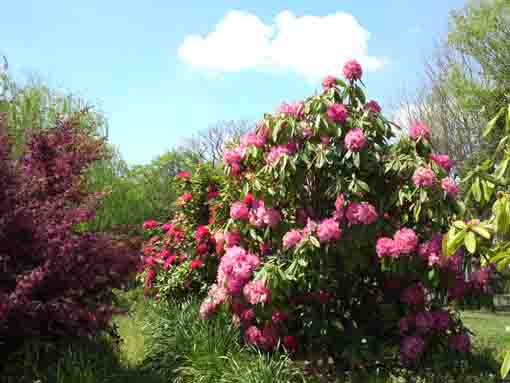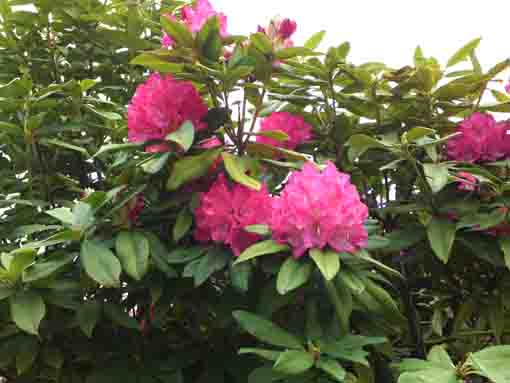 ---
Spring in Shinozaki Park
Moss phloxes and rhododendrons are found in Shinozaki Park after sakura blooms.
---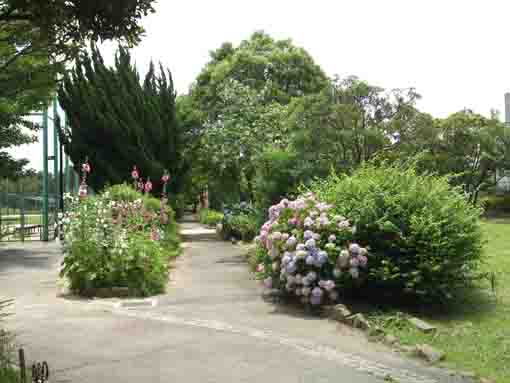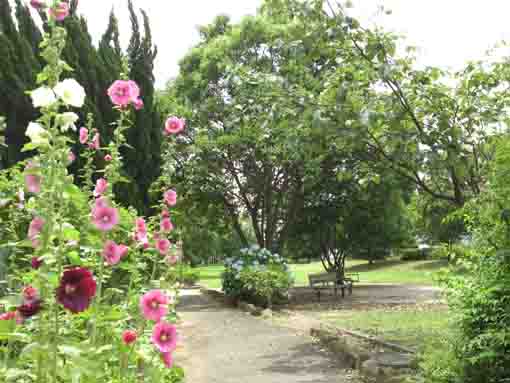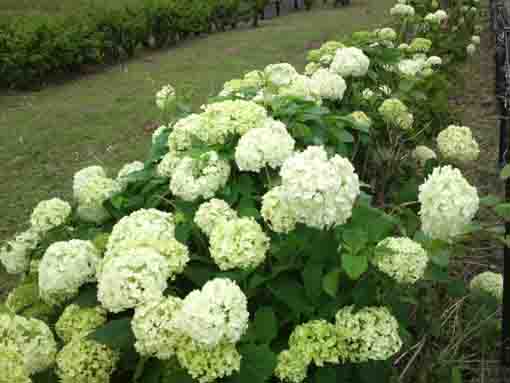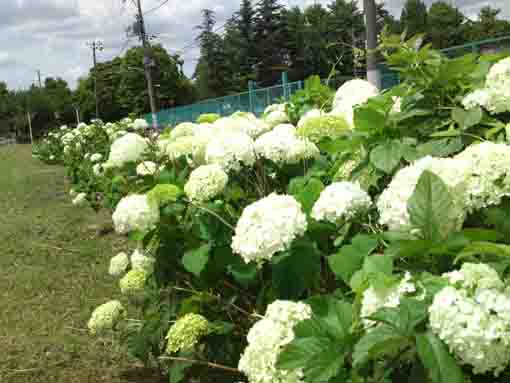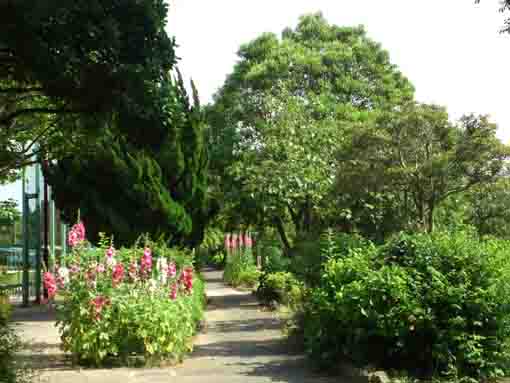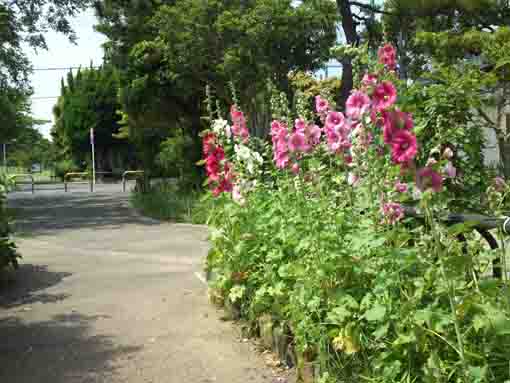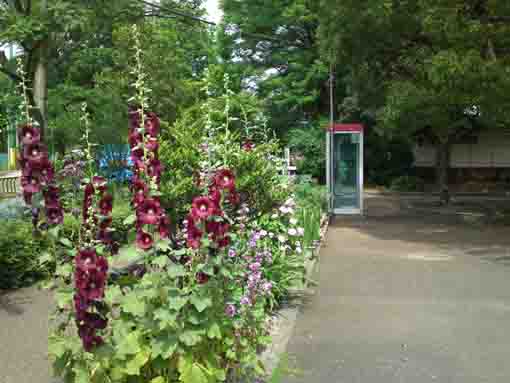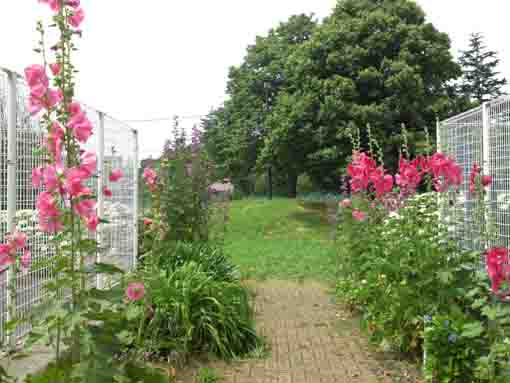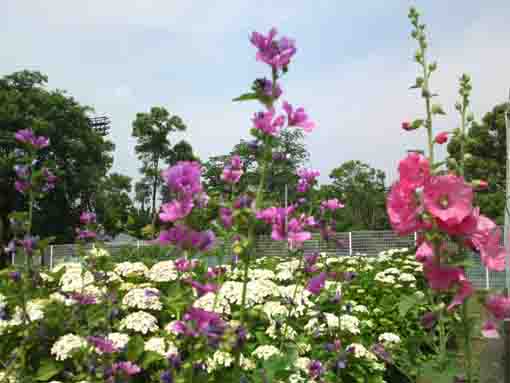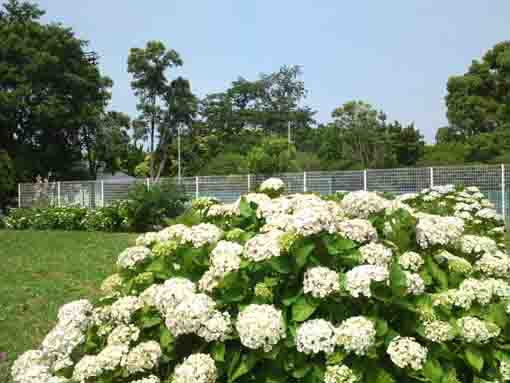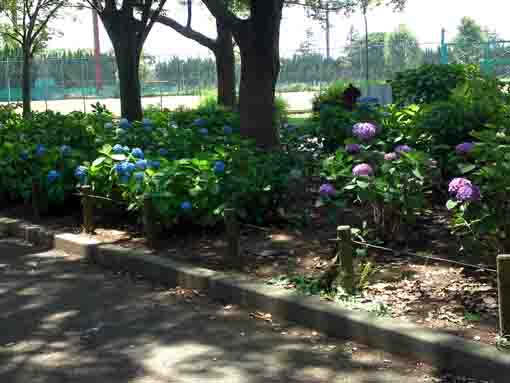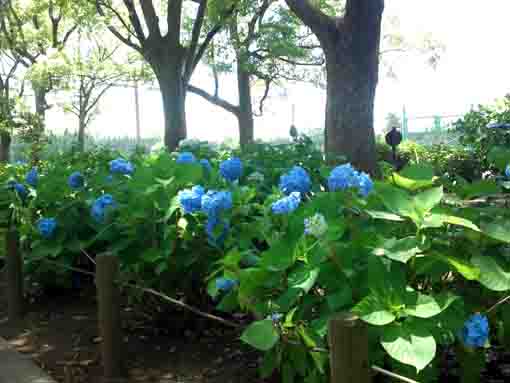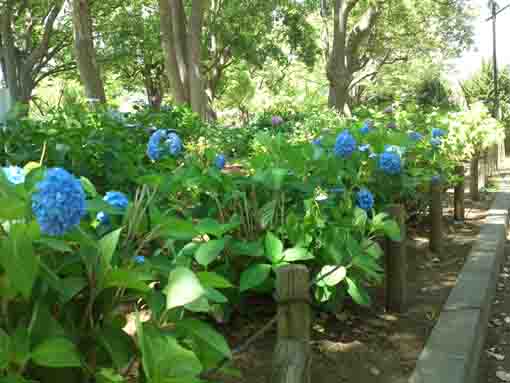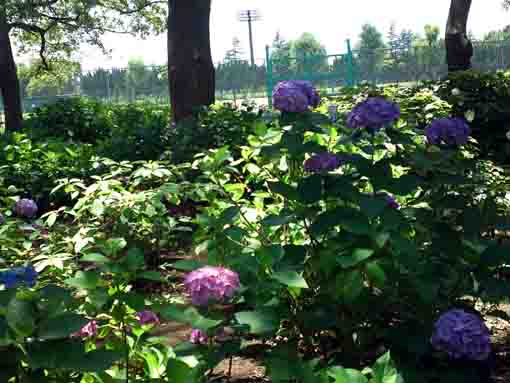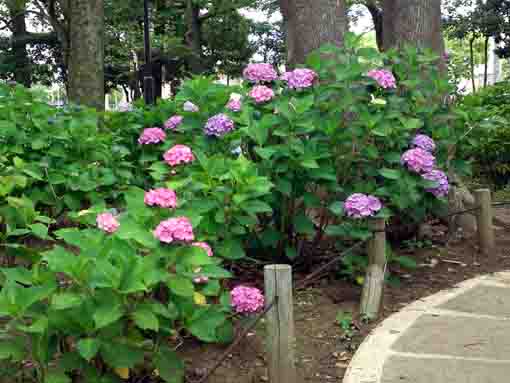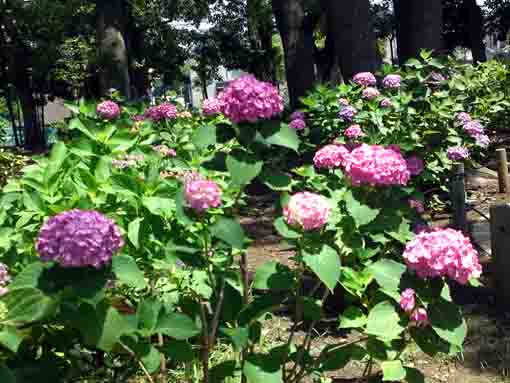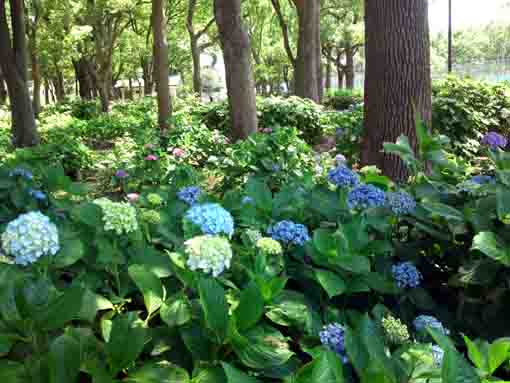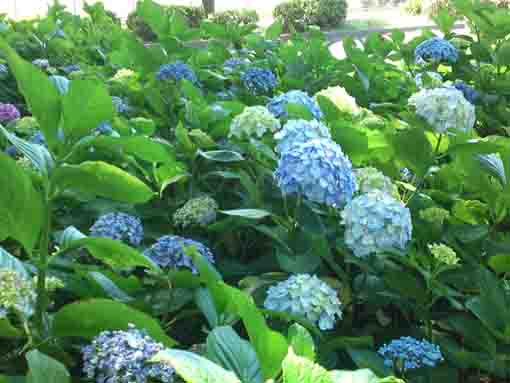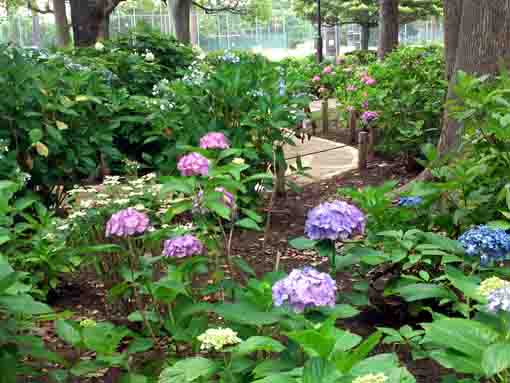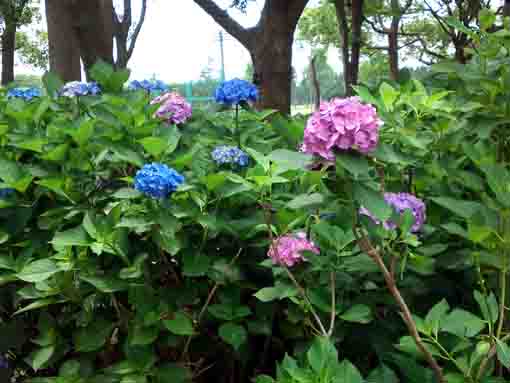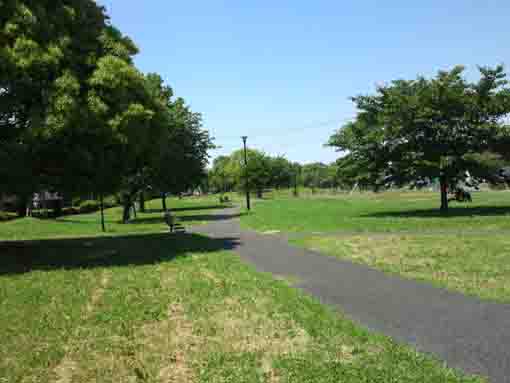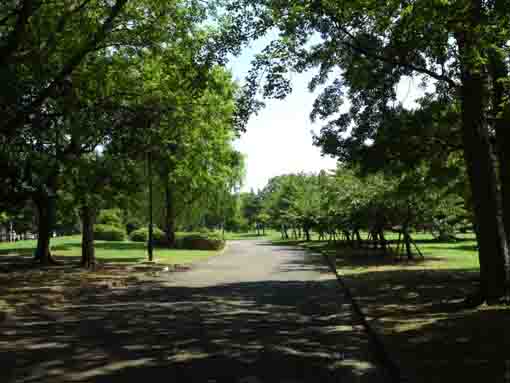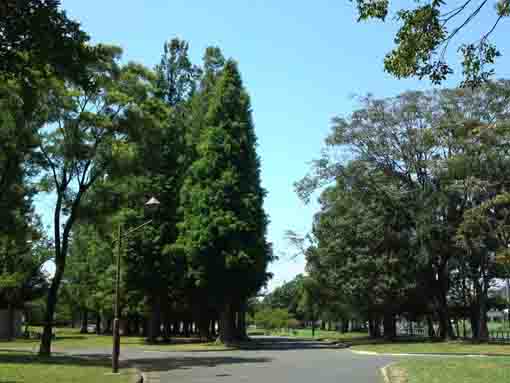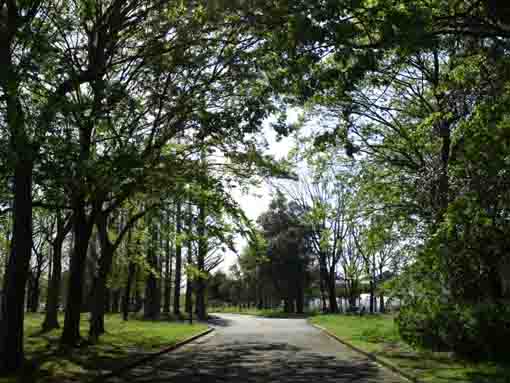 ---
Summer in Shinozaki Park
Ajisai and hollyhock flowers bloom in early summer.
---
Fall in Shinozaki Park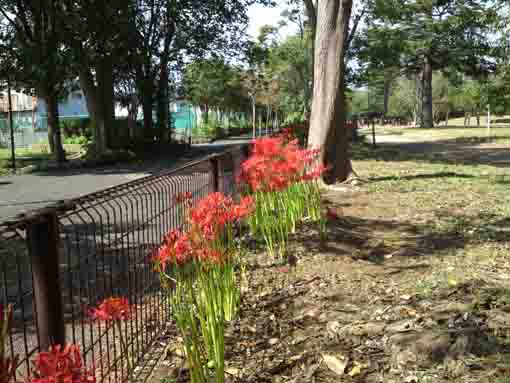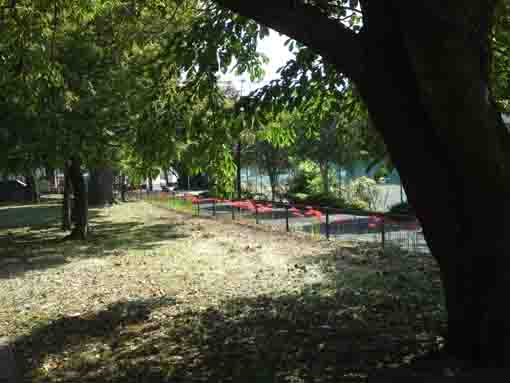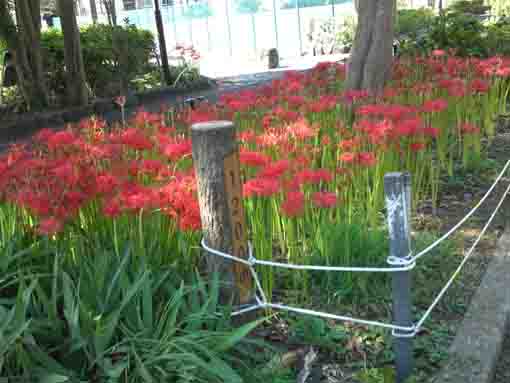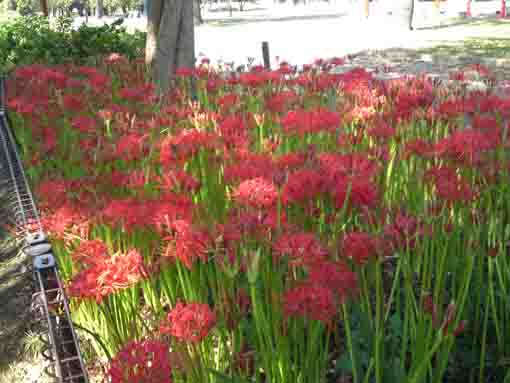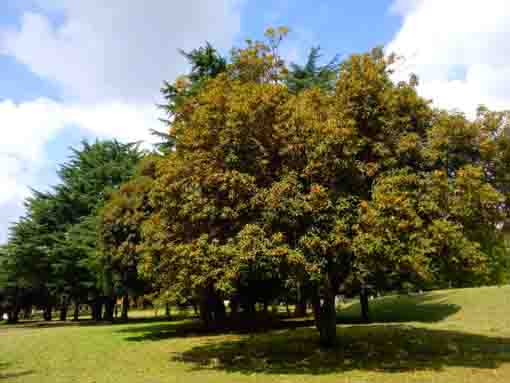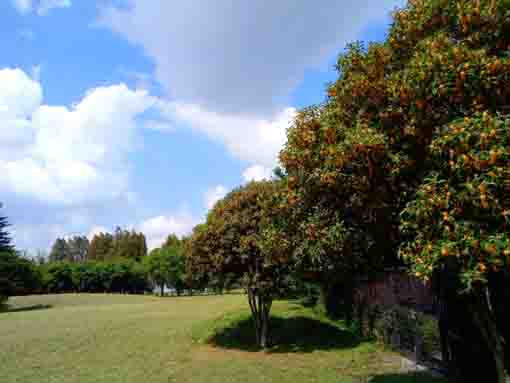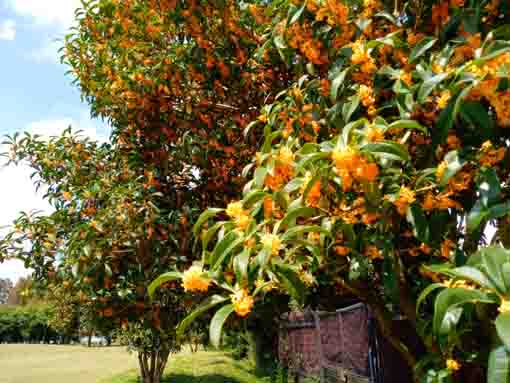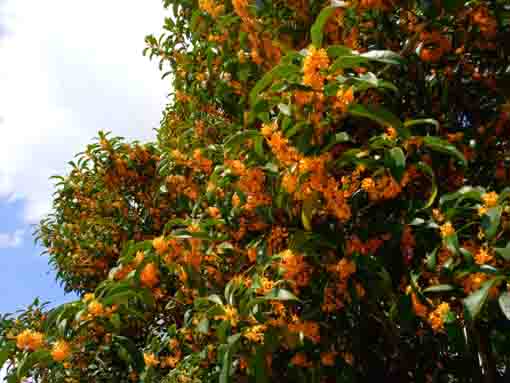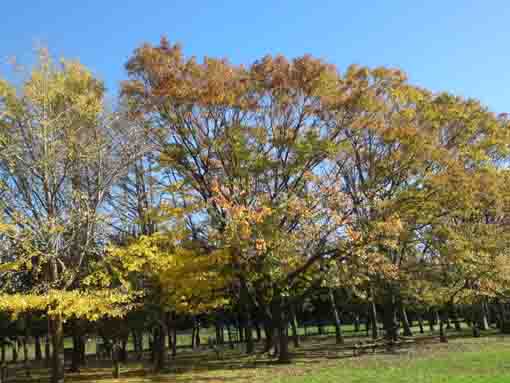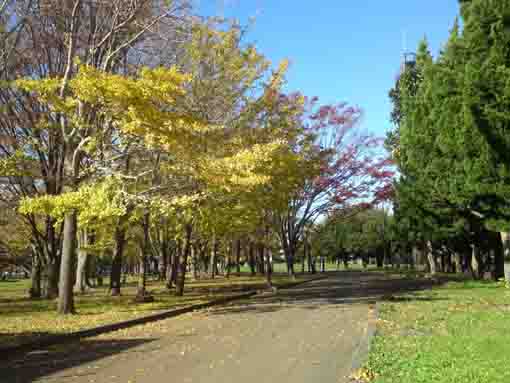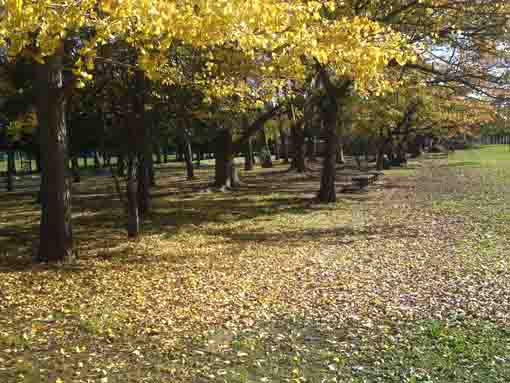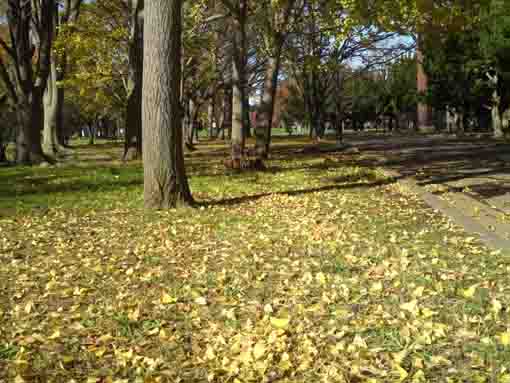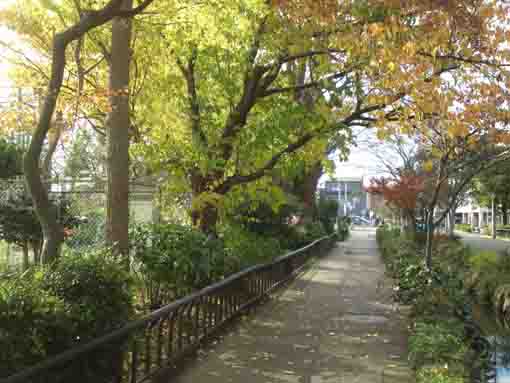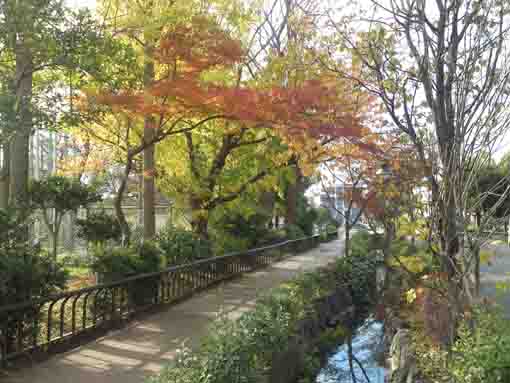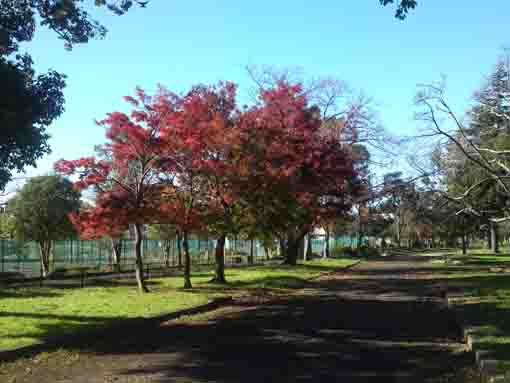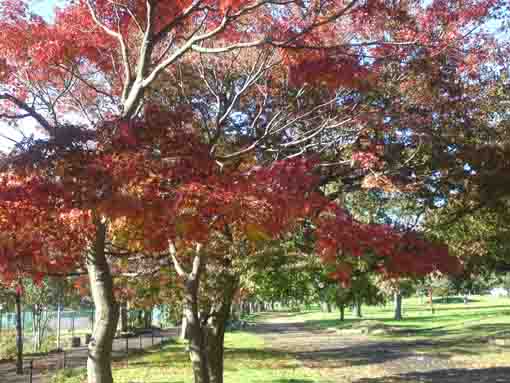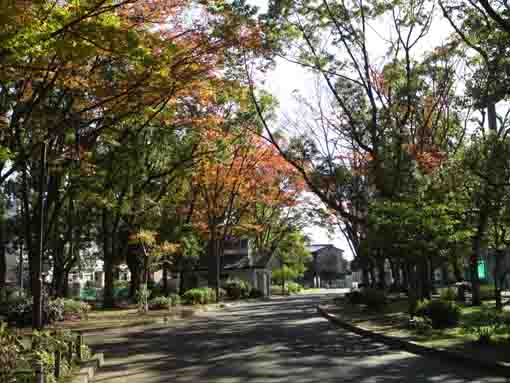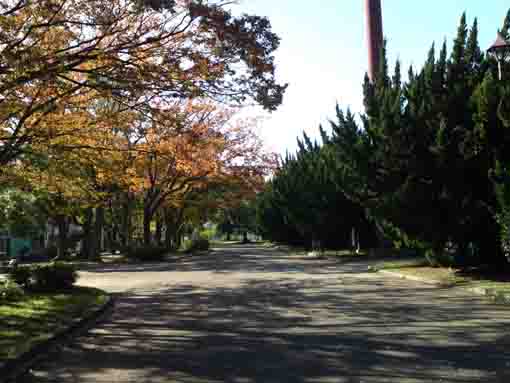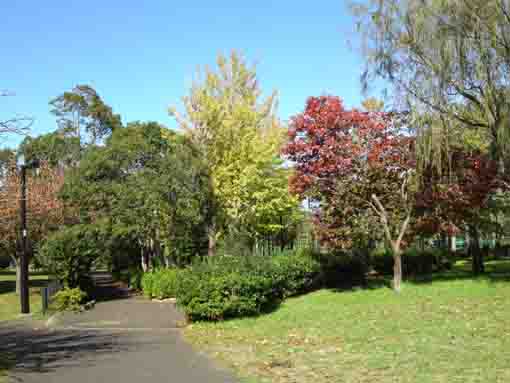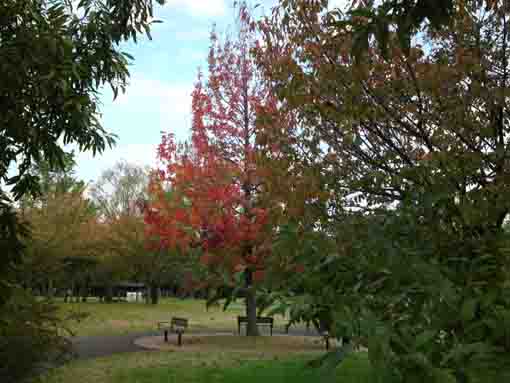 ---
Fall in Shinozaki Park
Fall in Shinozaki Park starts with manjushages blooming, then zelkova, gingko and maple leaves painted the park beautifully.
---
---
---
Shinozaki Park
Shinozaki Park has great accessibilities from both Narita and Haneda International Airport.
From Narita International Airport, take Sobu Express Line bound to Tokyo or Yokosuka and get off at Funabashi Sta, then transfer the line to Sobu line bound to Nakano or Mitaka ang get off at Motoyawata Sta. Or take Keisei-line bound to Ueno and get off Keisei Yawata Sta. Both from Motoyawata Sta and Keisei Yawata Sta, transfer the line to Toei Shinjuku line and get off at Shinozaki Sta.
From Haneda International Airport, take Keikyu-line bound to Narita, and get off Shinagawa Sta and transfer the line to Sobu Express line bound to Narita International Airport or Chiba, and transfer the line at Ichikawa Sta to Sob line bound to Nishi Funabashi, Tsudanuma or Chiba and get off at Motoyawata Sta. Or take Keikyu-line bound to Narita, and get off Keisei Yawata Sta. Both from Motoyawata Sta and Keisei Yawata Sta, transfer the line to Toei Shinjuku line and get off at Shinozaki Sta.
From Akihabara Station, take Sobu line bound to Nishi Funabashi, Tsudanuma or Chiba and get off Motoyawata Sta. Then transfer the line to Toei Shinjuku Line and get off at Shinozaki Sta.
Take 15 minute walk to north or to west from Shinozaki Sta.
Shinozaki areas in Edogawaku, Tokyo
The Noted Spots In The Areas Along Edogawa River
---
---
---
---
---
---
---
---
---
---
---
---