Kantosan Tokuzoji Temple called Gyotoku Fudo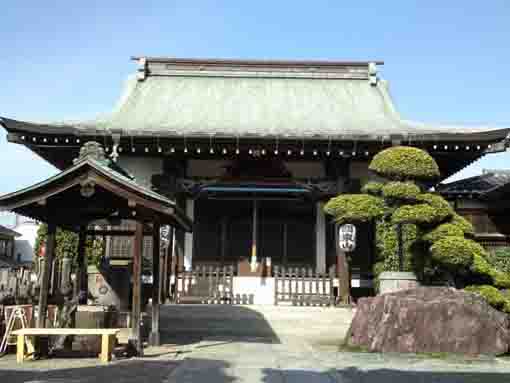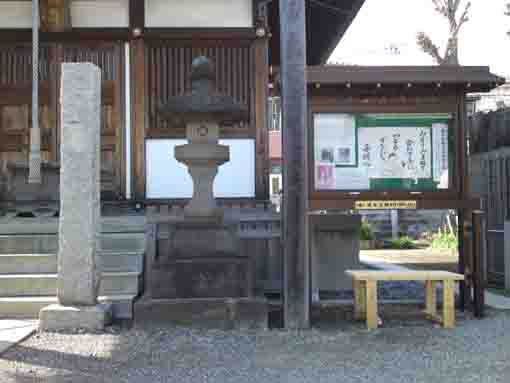 ---
Kantosan Tokuzoji Temple
in Gyotoku is the 18th and 19th temple of
the 33 pilgrimage of Gyotoku and Urayasu
since the 18th of Hojoji Temple was abandoned and it was merged into Kantosan Tokuzoji Temple.Then there are some remains such as Joyato (The Stone Night Light) and Fudomyouou Zushi (the miniature shrine of Fudomouou) in Tokuzoji. Moreover, there are two lantern written Chinese Letters 'Kantosan' on are hanged on the front side of the main hall. And Kantosan Tokuzoji has been called '
Gyotoku Fudo
' and believed by many people since
Edo period
.
Why don't you visit Kantosan Tokuzoji Temple?
---
Kantosan Tokuzoji Temple
Kanatosan Tokuzoji Temple is a temple belonging to
Shingon Sect
built in 1575.
The Goma (a holy fire for invocation) is held in 28th monthly, and the temple festival is specially held in August 28th annually.
Moreover, Kantosan Tokuzoji Temple preserves several statues and pictures such as statue of
Kobo Daishi
and Kokyo Daishi carved in 1731, and mandalas related to esoteric Buddhism and also it keeps Mikkyo Shogyo and Tetsugenban Issaikyo, but most of historicl properties left since it has had Tsunamis several times.
There is Chinese letters 六軒 (rokken ; six houses) that is the other name of Sekigashima on the Hokyointo built in 1774 in Tokuzoji Temple. Moreover, a gong made in 1781 had been used in the Buddhist lecture meeting called 関ケ島村十九夜講 Sekigashima Jukyu Ya Ko (the 19 days lectureq in Sekigashima) is kept and there are many stone statues of Nyoirin Kannon for the repose of a lady related to the 19 day lectures in the temple.
In 1956, Kantosan Tokuzoji Temple combined Hoshoji Temple, and some of the properties in it moved to Tokuzoji Temple. There are 淡雪楼 (Awayukiro), the name of one of 12 inns on the Gyotoku Kaido Street, on Joyato (the night light) built in 1835 and Fudomyouou Zushi (the miniature shrine of Fudomouou) built in 1835 moved from the temple. Moreover, there are some sentences explaining The Great Earthquake in Ansei Era on Joyato.
関東山徳蔵寺門前案内板より
出典・抜粋・引用および参考
関東山徳蔵寺門前案内板
市川市ホームページ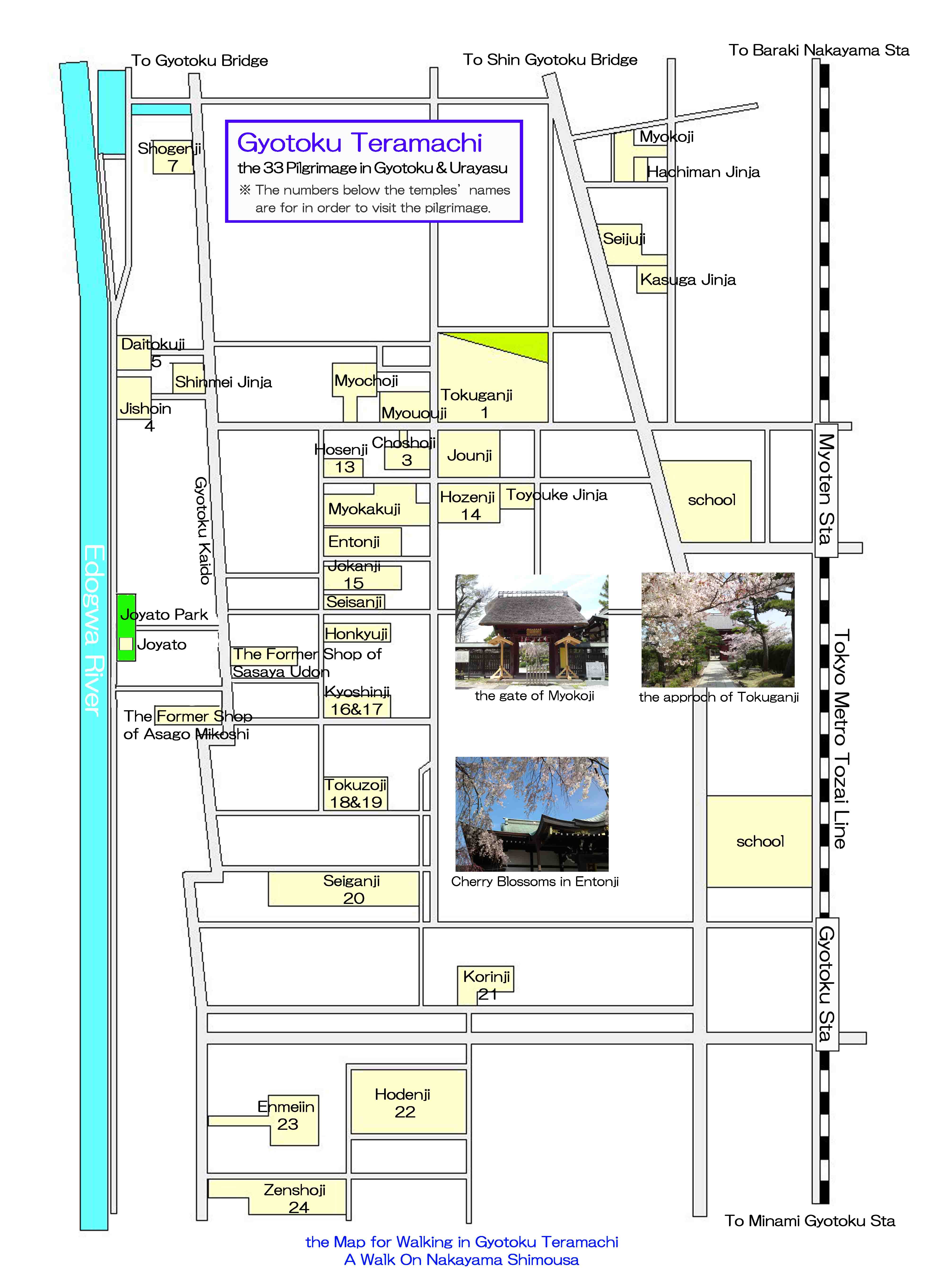 ---
Kantosan Tokuzojii Temple
Tokuzoji Temple has a great accessibility from both Narita and Haneda International Airport.
From Narita International Airport, take JR Sobu-express line, transfer the line at Nishi-funabashi to Tozai line of Tokyo Metro bound to Nakano or Mitaka, get off Myoden Sta. And also take Keisei-line, transfer the line at Funabashi to Sobu-Local line, and transfer the line at Nishi-funabashi to Tozai line of Tokyo Metro bound to Nakano or Mitaka, get off Myoden Sta. It takes minimally 60 minutes from Narita Airport.
From Haneda International Airport, take Keikyu-line bound to Narita, transfer the line at Nihonbashi to Tozai line of Tokyo Metro bound to Nishifunabashi, Tsudanuma or Katsutadai, get off Myoden Sta.
From Tokyo (Otemachi) Sta, take Tozai line of Tokyo Metro bound to Nishi-funabashi, Tsudanuma or Katsutadai, get off Myoden Sta.
From Akihabara Sta, take Sobu line bound to Chiba, Tsudanuma or Nishi Funabashi, transfer the line at Nishifunabashi to Tozai line of Tokyo Metro, get off Myoden Sta.
Take 8 minute walk from Myoden Sta.
8-10 Sekigashima, Ichikawa-shi, Chiba-ken
Landmarks near Kantosan Tokuzoji Temple
---
---
---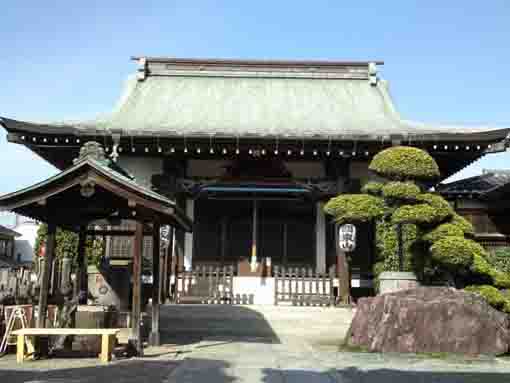 Tokuzoji Temple
---