Myokakuji Temple and Kirishitan Toro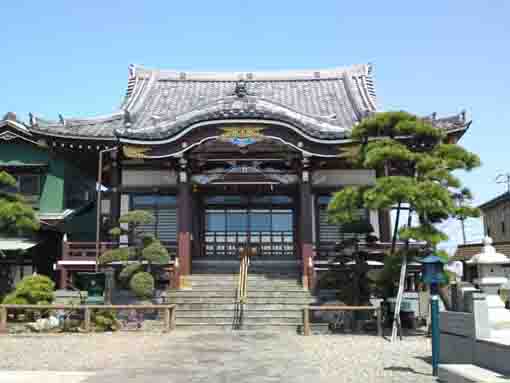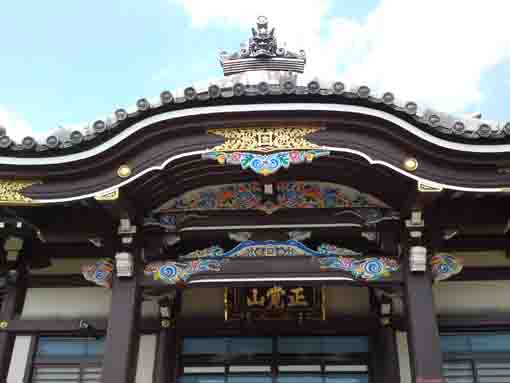 ---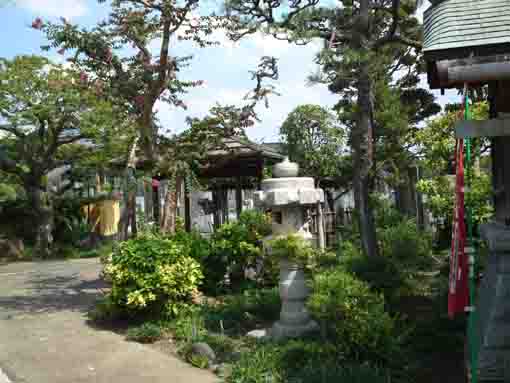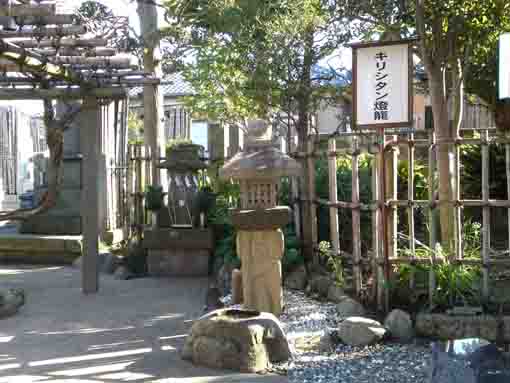 ---
Shokakusan Myokakuji Temple has two gates opening to Gongenmichi Road and
Takumibori
. Myokakuji Temple is a branch temple of
Nakayama Hokekyoji Temple
and it dedicates the statue of
Nichren
as its principle image. Moreover, the temple has a garden lantern called Kirishitan Toro (Christian Lantern). In General, the image of Christian in Japan before Meiji Restoration is that it had been believed in Kyushu (southwest Japan) secretly, so this kind of lantern is seldom found in eastern Japan, especially there is no Kirishitan Toros in
Chiba prefecture
anymore. And it is said that it was designed by Oribe Furuta who was a sengoku busho (a famous samurai worrier) and a master of the tea ceremony in Sengoku Period (the warring state period), then, some call it Oribe Toro.
The main hall of Shokakusan Myokakuji Temple is very beautiful and the trees in the garden is well trimmed, so it is the excitingly wonderful temple to visit and it is also on the center of the course to walk in Gongenmichi Road and Teramachidori Street.
Why don't you visit Shokakusan Myokakuji Temple?
---
Shokakusan Myokakuji Temple
The History of Shokakusan Myokakuji Temple
Shokakusan Myokakuji Temple is a branch temple of Nakayama Hokekyoji Temple. It was built in 1586 by the venerable Shinryoin Nittsu.
The Events and Landmarks of Shokakusan Myokakuji Temple
There is a remain of the beliefs in Christanity in Myokakuji Temple. It is a garden lantern called Kirishitan Toro and it is also very rare in eastern Japan, so there are any other lanterns in Boso Peninsula (Chiba prefecture). There is a father of Christian with a mantle and shoes carved in the lower part of it. (The shoes are now buried in the earth) Moreover, it is said that this type of lantern was designed
Oribe Furuta
, a samurai worrier and
a sengoku daimyo
famous for a master of tea ceremony, so the lanterns are also called Oribe Toro.
正覚山妙覚寺門前案内板より
出典・抜粋・引用および参考
正覚山妙覚寺門前案内板
キリシタン燈籠脇掲示解説案内記事
市川市ホームページ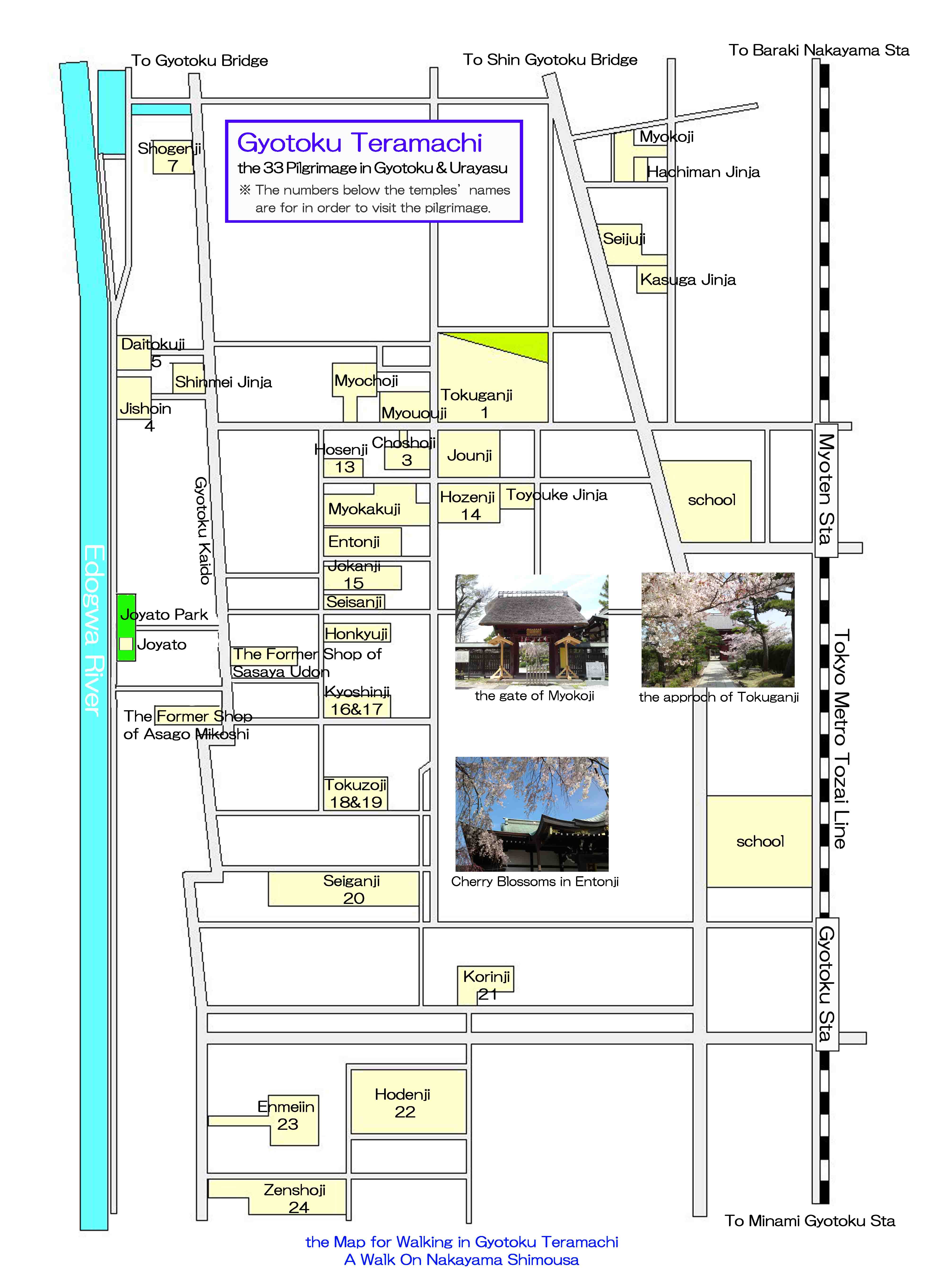 ---
.
Shokakusan Myokakuji Temple
Myokakuji Temple has a great accessibility from both Narita and Haneda International Airport.
From Narita International Airport, take JR Sobu-express line, transfer the line at Nishi-funabashi to Tozai line of Tokyo Metro bound to Nakano or Mitaka, get off Myoden Sta. And also take Keisei-line, transfer the line at Funabashi to Sobu-Local line, and transfer the line at Nishi-funabashi to Tozai line of Tokyo Metro bound to Nakano or Mitaka, get off Myoden Sta. It takes minimally 60 minutes from Narita Airport.
From Haneda International Airport, take Keikyu-line bound to Narita, transfer the line at Nihonbashi to Tozai line of Tokyo Metro bound to Nishifunabashi, Tsudanuma or Katsutadai, get off Myoden Sta.
From Tokyo (Otemachi) Sta, take Tozai line of Tokyo Metro bound to Nishi-funabashi, Tsudanuma or Katsutadai, get off Myoden Sta.
From Akihabara Sta, take Sobu line bound to Chiba, Tsudanuma or Nishi Funabashi, transfer the line at Nishifunabashi to Tozai line of Tokyo Metro, get off Myoden Sta.
Take 8 minute walk from Myoden Sta.
15-20 Hongyotoku, Ichikawa-shi, Chiba-ken
Landmarks near Shokakusan Myokakuji Temple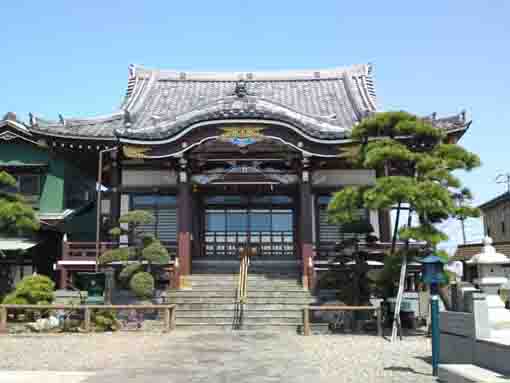 Myokakuji Temple
---
---
---
---