Lighthouse (Tomyo-dai) in Funabashi Daijingu Shrine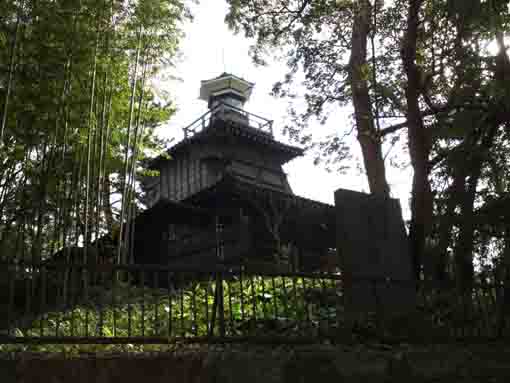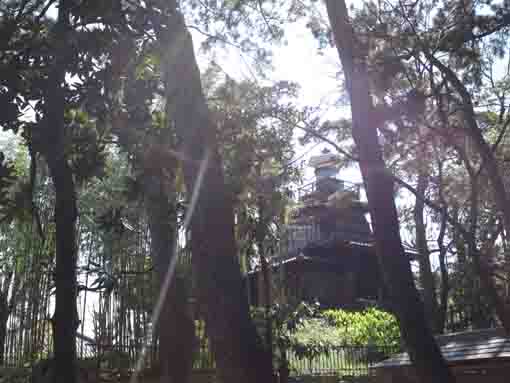 ---
Lighthouse (Tomyo-dai) in Funabashi Daijingu
on a small hill called Mt. Sengen on the right of the haiden hall of the shrine is an old lighthouse designated as a cultural property by
Chiba prefecture
. Some youngers and some alians of
Funabashi City
wondered why a lighthouse is in the shrine or in the business district far away from the sea. On a map edited in Meiji Eara, there were rice fields and the sea near by the south gate of
Funabashi Daijingu
. Moreover,
Kafu Nagai
, a famous writer lived in
Ichikawa City
after WWII, described the views in Funabashi City at that time several times in his diary 'Danchotei Nichijo', it tells 'In June 27th of 1946, I went to Funabashi by Keisei Line, and it was about 6 months after I had left Atami City, I saw the sea in between trees again. That's fine.' These sentences tell that there was the sea near Funabashi Station. Anyway, Minato-cho means 'Port Town' is on the southwest of the shrine, so it was natural that there was a lighthouse on the hill in Funabashi Daijingu.
This Tomyo-dai is excitingly wonderful, it would be designed in Japanese style, so it looks magnificent and strong like a Japanese Castle. Why don't you visit it?
---
Lighthouse (Tomyo-dai)
Lighthouse (Tomyo-dai)
Prefecture-Designated Cultural Properties (Tangible/Folk-culture)
Date of Designation: May 1, 1962 (Showa 37)
Administrator: Organization for the Preservation of 'Funabashi Dai-Jingu Lighthouse'
Boats sailing along the Funabashi coastline once used a lighthouse located inside the grounds of O-hi Shrine (current Funabashi Dai-jingu) as a landmark. Unfortunately it, along with th shrine pavilion, was destroyed by fire the Boshin War in 1868 (Keio 4).
Reconstructed in 1880 by the local people, current lighthouse was then formally approved by the Meiji government, and continued its operation until 1805. Located at a height of 27 meters above sea level. It was named 'Sengen-yama Lighthouse' after the shrine of the same name (Sengen Jinja) upon the grounds of which the lighthouse was constructed.
This building's first and second floor interior designs are Japanese, and the third is western style and hexagonal structure. The light source consists of their petroleum lamps and three reflex mirrors made of tin. The light could be seen from a distance of approximately 6 mautical miles (11 kilometers). The light employs no lens but the technology was quite current for its time.
Funabashi City Board of Education
From the signboard under the Lighthouse / Tomyo-dai
出典・抜粋・引用および参考
灯明台下案内板
「新版 断腸亭日乗 第六巻」 岩波書店
Tomei-dai (the Lighthouse) in Funabashi Daijingu Shrine
---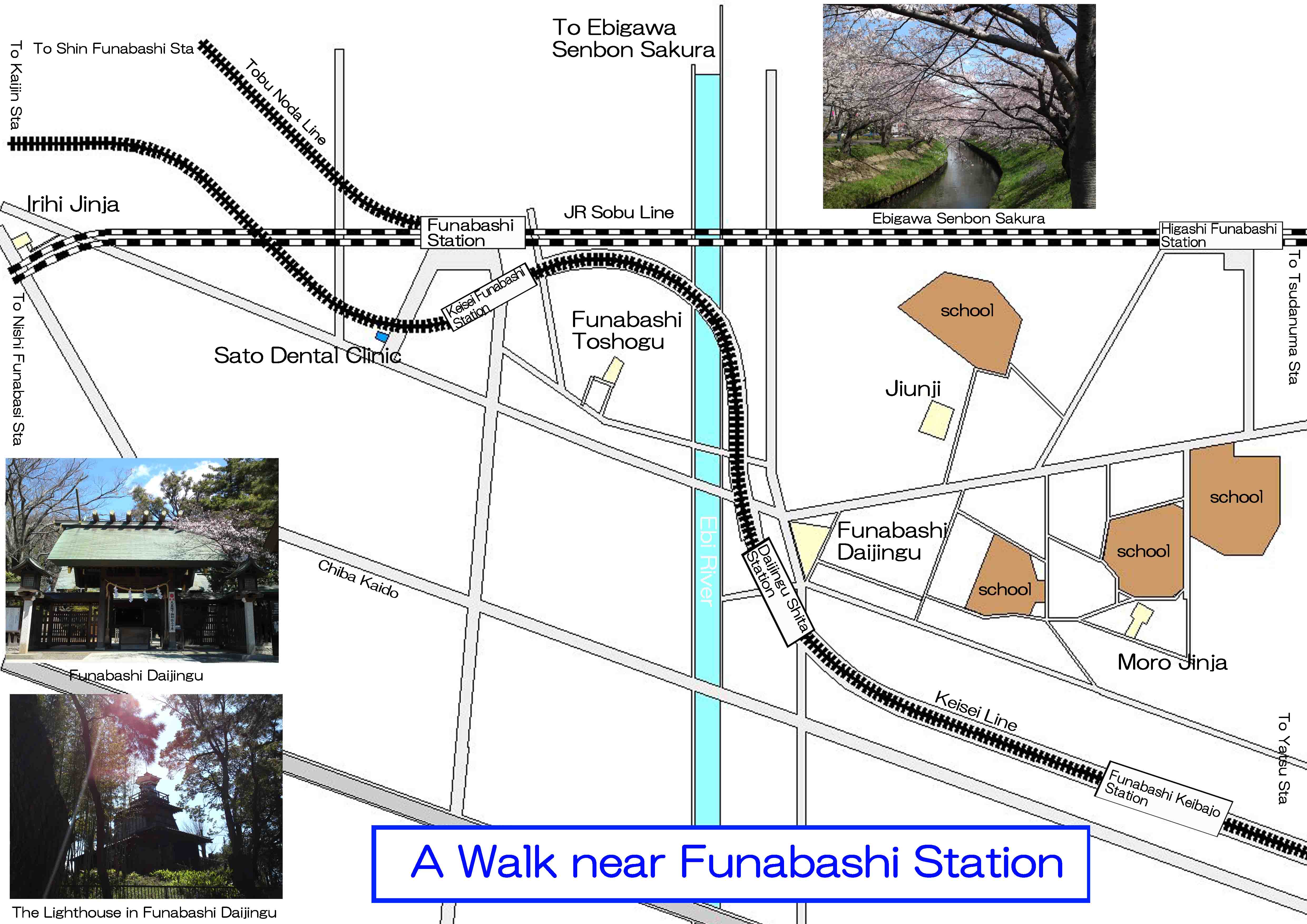 ---
Tomei-dai (the Lighthouse) in Funabashi Daijingu Shrine has great accessibilities from both Narita and Haneda International Airport.
From Narita International Airport, take Keisei-line and get off Daijingu Shita Sta, take minimally 45 minutes from Narita Airport. And also take JR Sobu-express line, and get off Funabashi Sta.
From Haneda International Airport, take Keikyu-line bound to Narita, and get off Daijingu Shita Sta.
Take 1 minute walk from Daijingu Shitai Sta and take 13 minute walk from Funabashi Sta.
5-2-1 Miyamoto, Funabashi-shi, Chiba-ken (on the right of the haiden hall of Funabashi Daijingu)
The Noted Spots in and near Funabashi Daijingu Shrine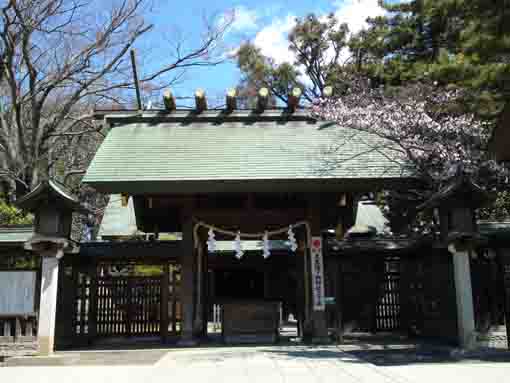 It was an old shrine built by the Prince Yamato Takeru.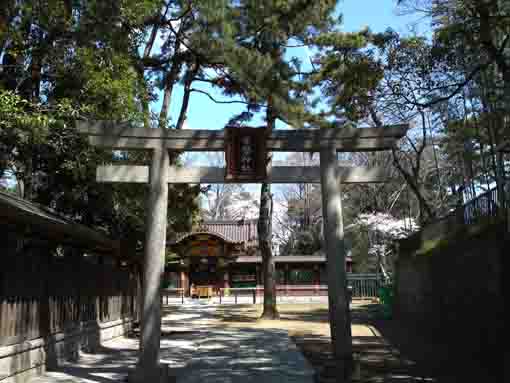 It dedicates the Prince Yamato Takeru and Ieyasu Tokugawa.
---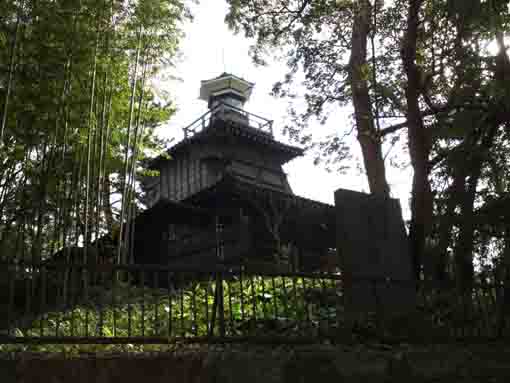 Tomyo Dai / the Lighthouse
It looks maginificent and strong like a Japanese Castle.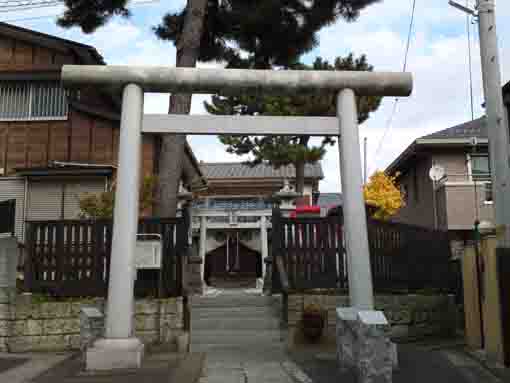 It is the smallest Toshogu dedicating Ieyasu Tokugawa.
---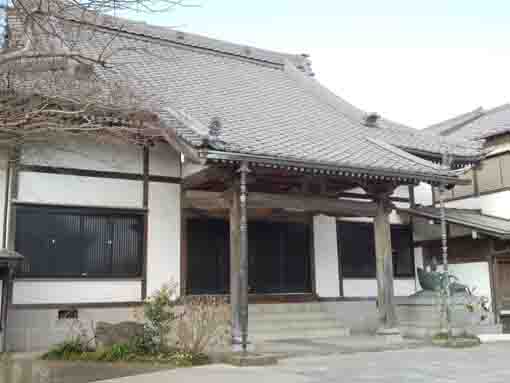 The principle image of it said to be carved by Gyoki.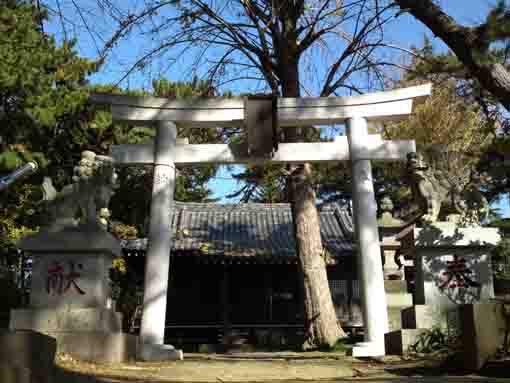 This shrine is appeared on the last page of Edo Meisho Zue.
---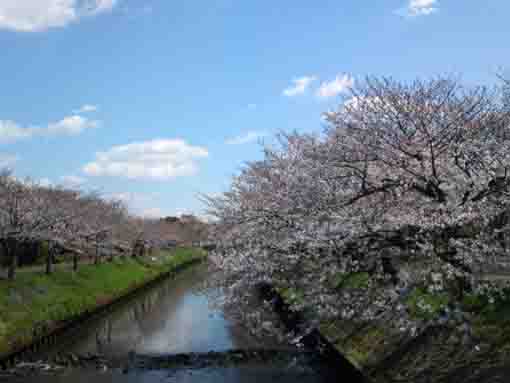 Ebigawa is a popular spot for viewing cherry blossoms.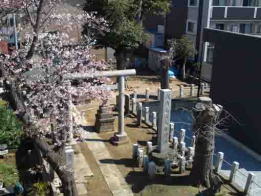 This small shrine was built where Yamato Takeru had landed on.
---