Taihosan Jiunji Temple in Funabashi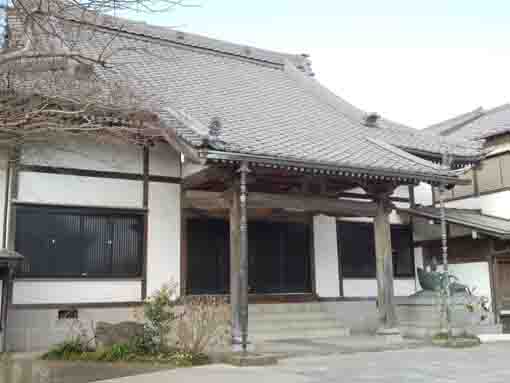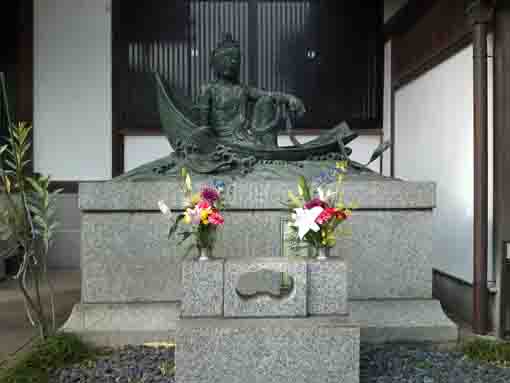 ---
Taihosan Jiunji is a temple belonging to
Sotoshu
, it is in a residential area on the north of Narita Kaido Highway road soon after passing through Daijingushita Station. According to 'Katsushikaki and
Edo Meisho Zue
', both guidebooks pubulished in
Edo period
, Jiunji was built by Bukko Zenshi, the second chief abbot of Kenchoji in
Kamakura
, the site had been huge with many buildings standing until
Sengoku Period
, but they were destroyed during
the Second Battle of Konodai
. At that time, the bell in Jiunji was brought to Konodai and it was dropped into
Edogawa River
by mistake. Then the west side of Konodai (now
Satomi Park
) had been called 'Kane ga Fuchi (the river of the bell)'. Moreover, the statue of Shaka Nyorai, the principle image of Jiunji was carved by
Gyoki Bosatsu
. Taihosan Jiunji is the old temple built in
Kamakura period
tells the history of both
Funabashi
and
Shimousa
. Why don't you visit this temple?
出典・抜粋・引用および参考
房総叢書 : 紀元二千六百年記念. 第8卷葛飾記
江戸名所図会6 ちくま学芸文庫
Taihosan Jiunji Temple
---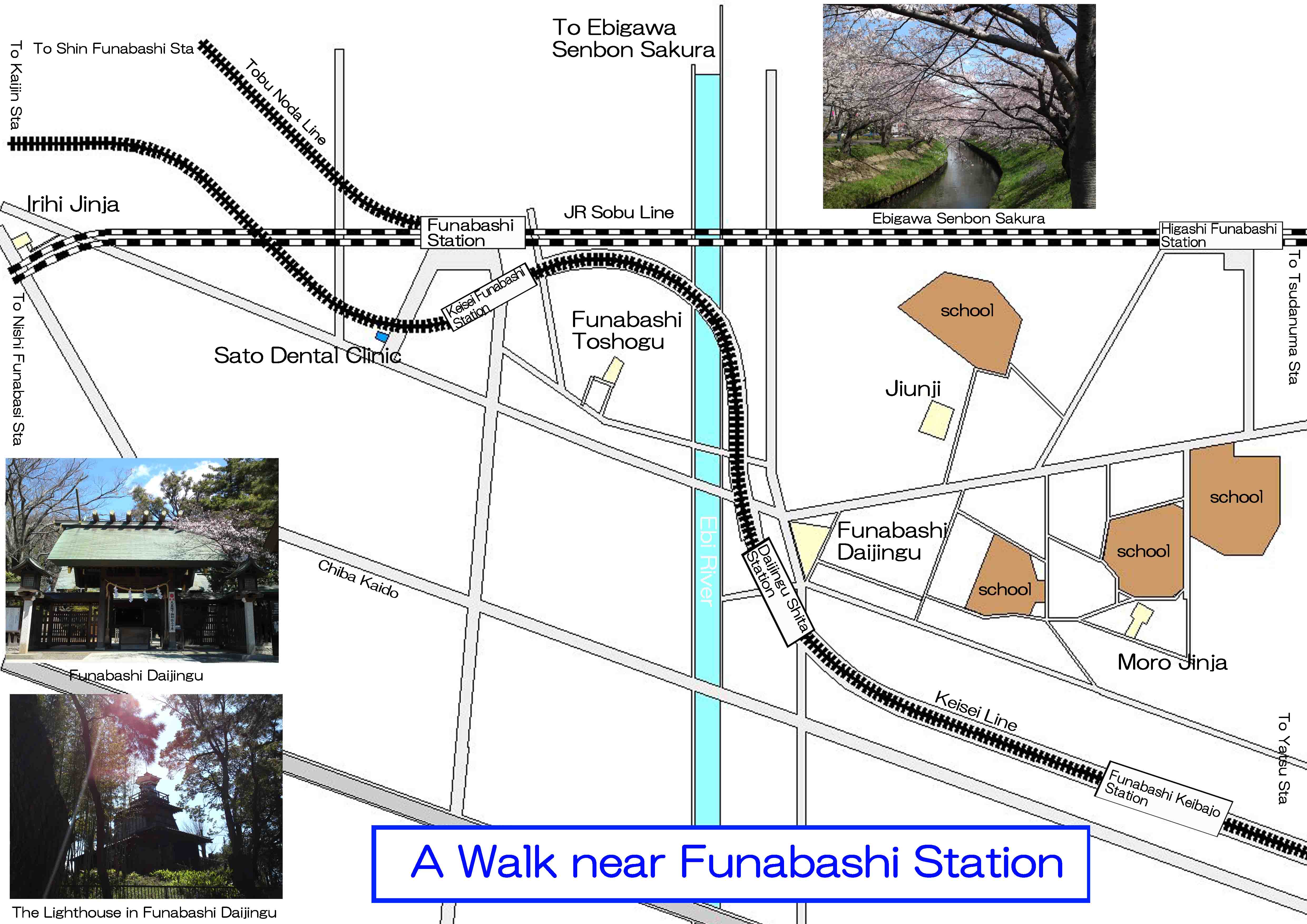 ---
Taihosan Jiunji Temple has great accessibilities from both Narita and Haneda International Airport.
From Narita International Airport, take Keisei-line and get off Daijingu Shita Sta, take minimally 45 minutes from Narita Airport. And also take JR Sobu-express line, and get off Funabashi or Higashi Funabashi Sta.
From Haneda International Airport, take Keikyu-line bound to Narita, and get off Daijingu Shita Sta.
Take 9 minute walk from Daijingu Shitai Sta, take 11 minute walk from Higashi Funabashi and take 15 minute walk from Funabashi Sta.
6-25-7 Miyamoto, Funabashi-shi, Chiba-ken
The Noted Spots in and near Funabashi Daijingu Shrine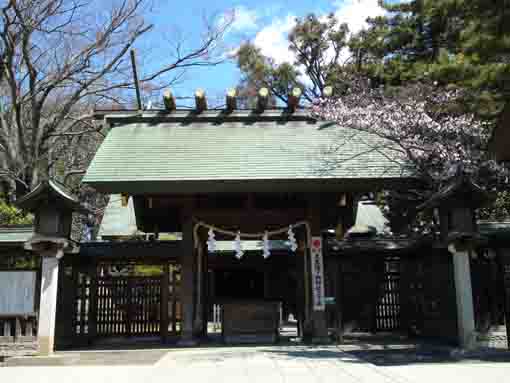 It was an old shrine built by the Prince Yamato Takeru.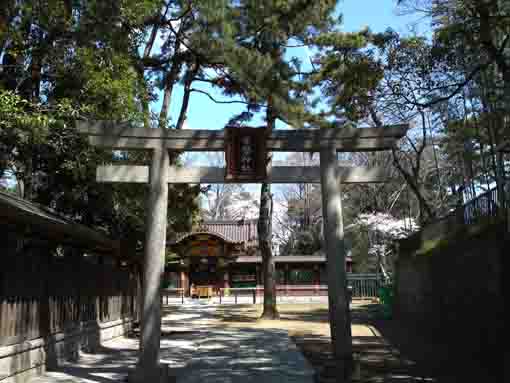 It dedicates the Prince Yamato Takeru and Ieyasu Tokugawa.
---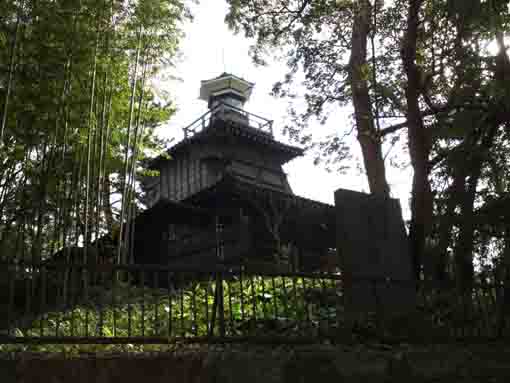 It looks maginificent and strong like a Japanese Castle.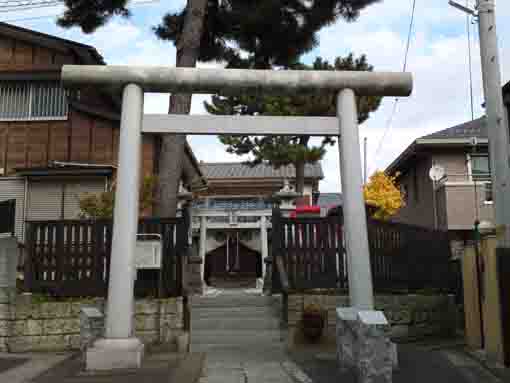 It is the smallest Toshogu dedicating Ieyasu Tokugawa.
---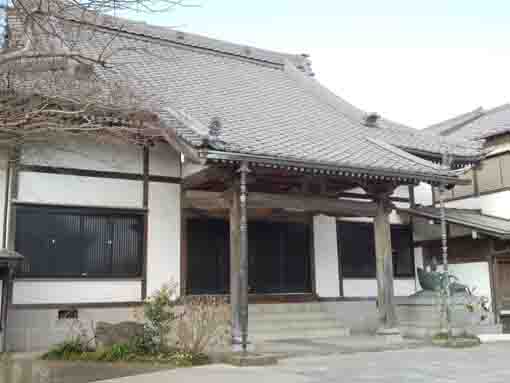 Taihouzan Jiunji Temple
The principle image of it said to be carved by Gyoki.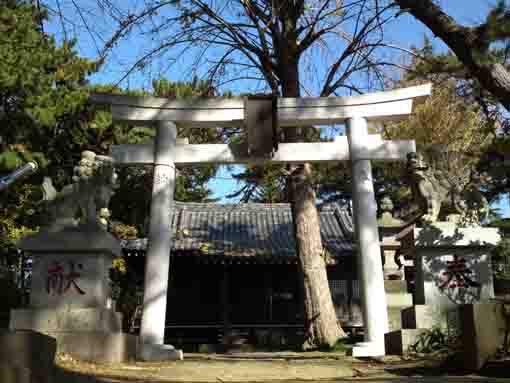 This shrine is appeared on the last page of Edo Meisho Zue.
---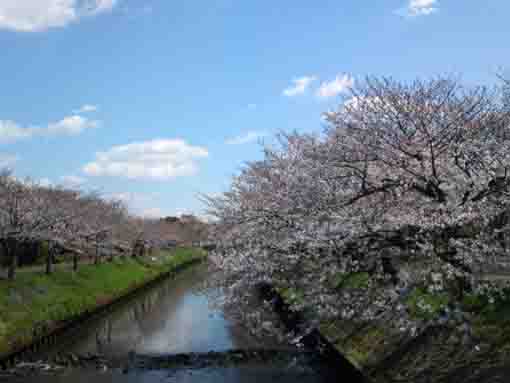 Ebigawa is a popular spot for viewing cherry blossoms.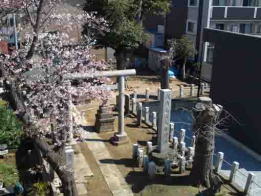 This small shrine was built where Yamato Takeru had landed on.
---