Tokiwa Jinja Shrine in Funabashi Daijingu Shrine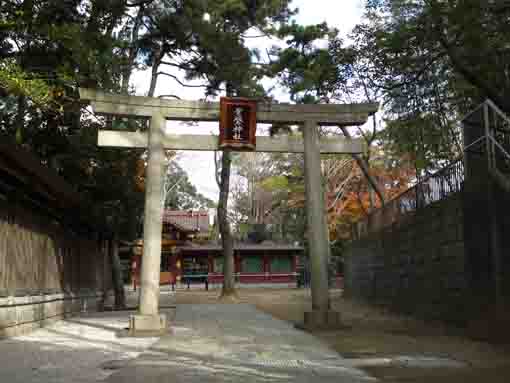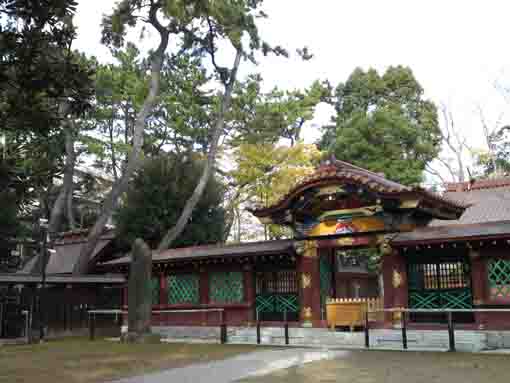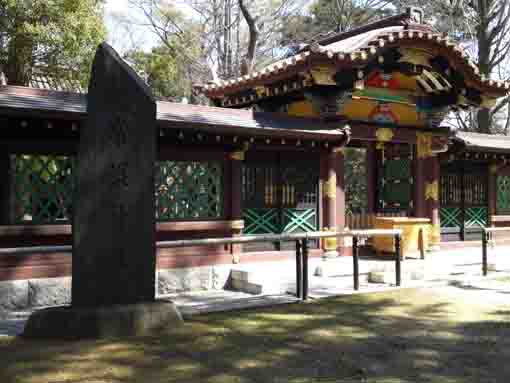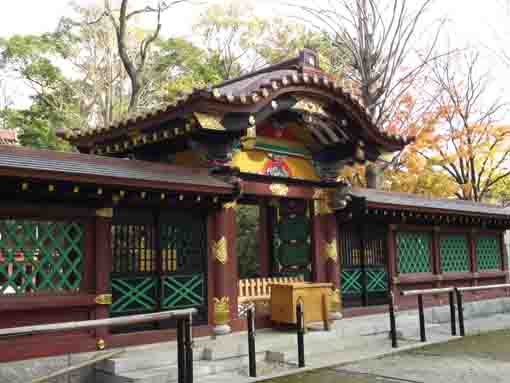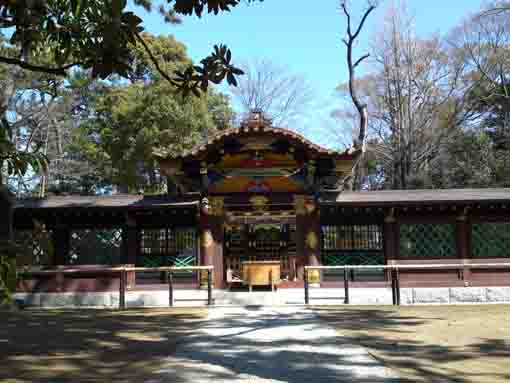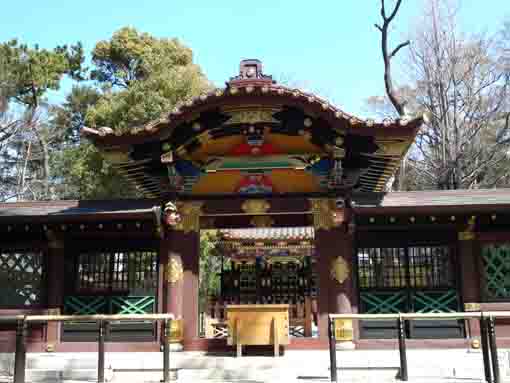 ---
Tokiwa Jinja is a shrine standing in Funabashi Daijingu. It stands on the back of Oohi Jinja and on the left of Tomyo-dai on Mt. Sengen. The shrine dedicates
the Prince Yamato Takeru
,
Ieyasu Tokugawa
, the Founder of
the Edo Bakufu
and his son, Hidetada Tokugawa, the prince built Oohi Jinja first, Ieyasu rebuilt it and Hidetada built Tokiwa Jinja, so they are great heroes in Japan and they contributed on Funabashi Daijingu in each. According to the signpost standing beside the approach road of Tokiwa Jinja, Hidetada built it and dedicated his father's anterior teeth. And his son Iemitsu dedicated a statue of Hidetada. And it dedicates a statue of the Prince carved by Ieyasu, statues of Ieyasu's retainers such as Naomasa Ii, Yasumasa Sakakibara, Tadakatsu Honda and Tadatsugu Sakai. Yoshimune, the 8th Shogun, praised it that it was such a thankful shrine for visitors experiencing as similar to visiting both Ise Jingu and Nikko Toshogu.
According to
Edo Meisho Zue
(a guidebook describing noted spots in
Edo
in
Edo period
), Nankobo Tenkai who was an influential Buddist monk had served Ieyasu, Hidetada and Iemitsu built Tokiwa Jinja and it dedicated the picture of Ieyasu Tokugawa, the statue of Hidetada Tokugawa and the statue of the Prince Yamato Takeru. And Katsushika Shiki, a topography describing Katsushika county in Edo period, called it 'Toshogu'. Toshogu is the shrine dedicating Ieyasu Tokugawa in Nikko in general.
The buildings of Tokiwa Jinja is very beautiful, it shows wonderful harmony with the autumn trees and they welcome visitors. Tokiw Jinja in Funabashi Daijingu has been deeply believed by people in Edo and many those people have visited it since Edo Period. Why don't you visit it?
出典・抜粋・引用および参考
常盤神社参道脇御由緒書
房総叢書 : 紀元二千六百年記念. 第1卷下総式社考
房総叢書 : 紀元二千六百年記念. 第6卷葛飾誌略
房総叢書 : 紀元二千六百年記念. 第8卷葛飾記
江戸名所図会6 ちくま学芸文庫
Tokiwa Jinja Shrine in Funabashi Daijingu Shrine
---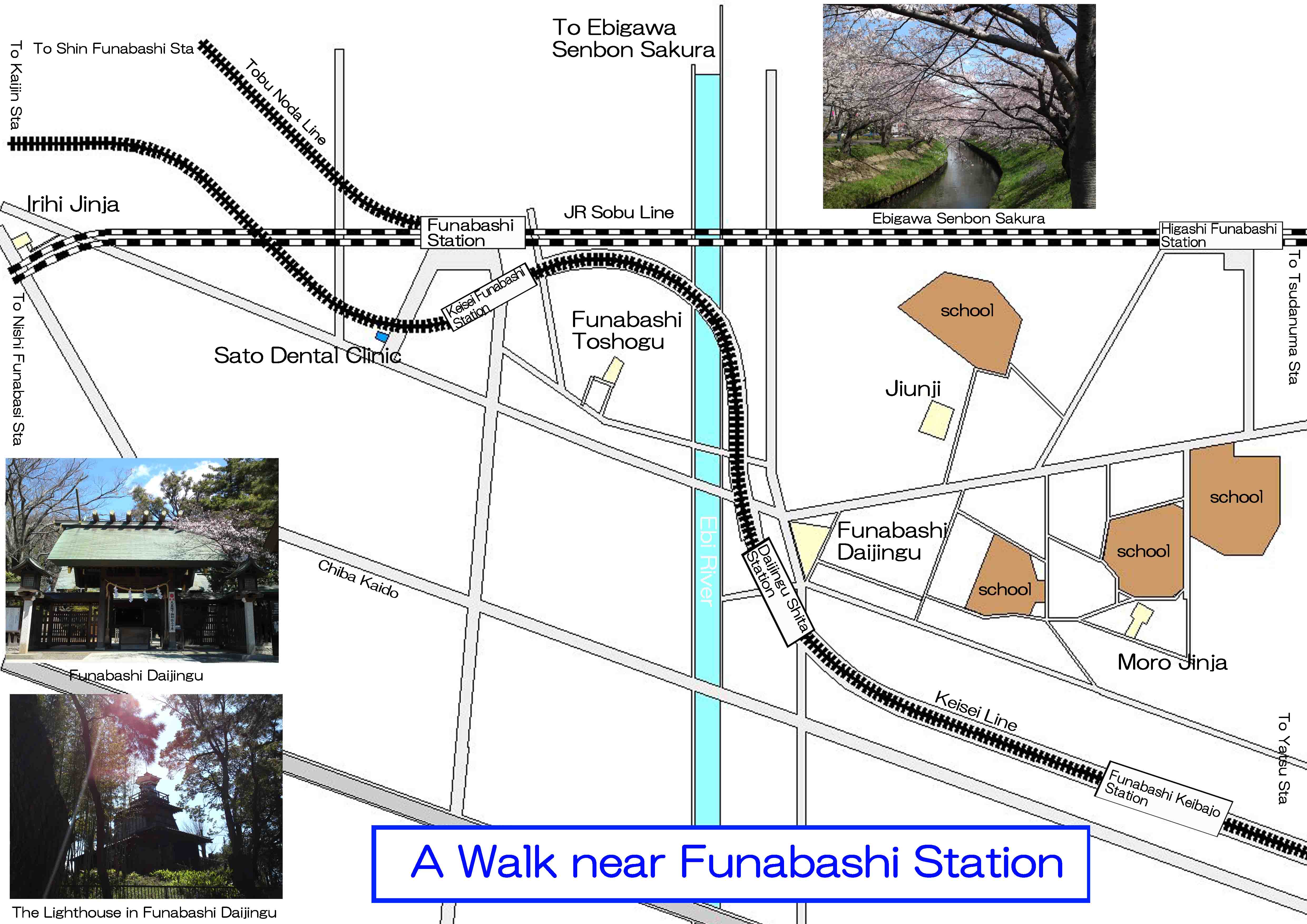 ---
Tokiwa Jinja Shrine in Funabashi Daijingu Shrine has great accessibilities from both Narita and Haneda International Airport.
From Narita International Airport, take Keisei-line and get off Daijingu Shita Sta, take minimally 45 minutes from Narita Airport. And also take JR Sobu-express line, and get off Funabashi Sta.
From Haneda International Airport, take Keikyu-line bound to Narita, and get off Daijingu Shita Sta.
Take 1 minute walk from Daijingu Shitai Sta and take 13 minute walk from Funabashi Sta.
5-2-1 Miyamoto, Funabashi-shi, Chiba-ken
The Noted Spots in and near Funabashi Daijingu Shrine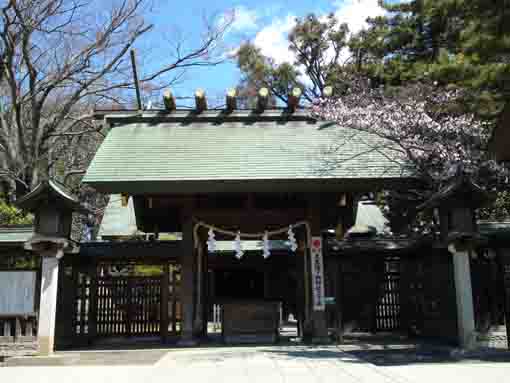 It was an old shrine built by the Prince Yamato Takeru.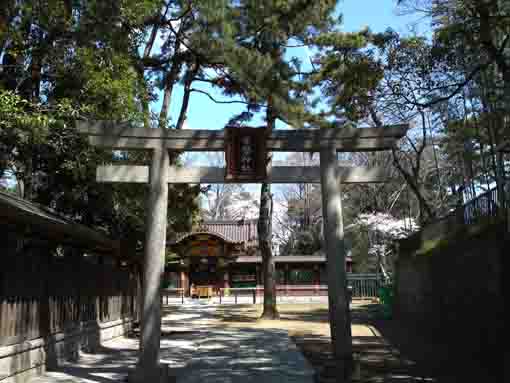 Tokiwa Jinja Shrine
It dedicates the Prince Yamato Takeru and Ieyasu Tokugawa.
---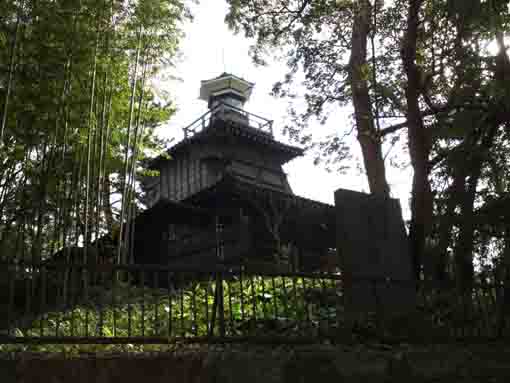 It looks maginificent and strong like a Japanese Castle.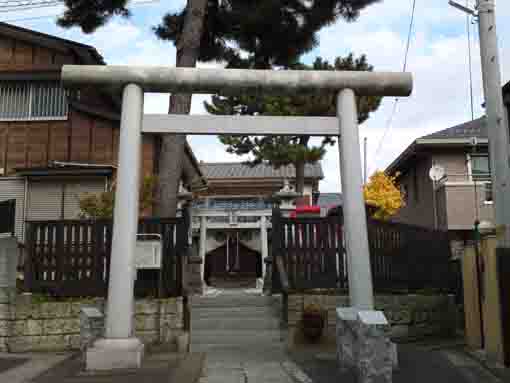 It is the smallest Toshogu dedicating Ieyasu Tokugawa.
---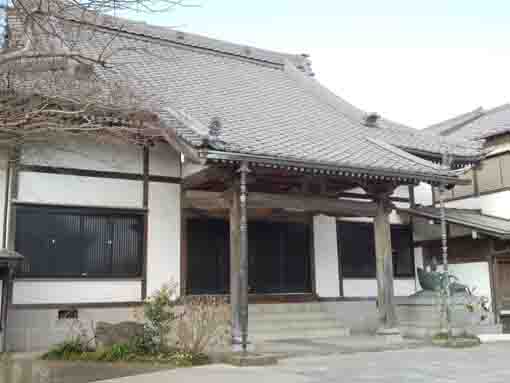 The principle image of it said to be carved by Gyoki.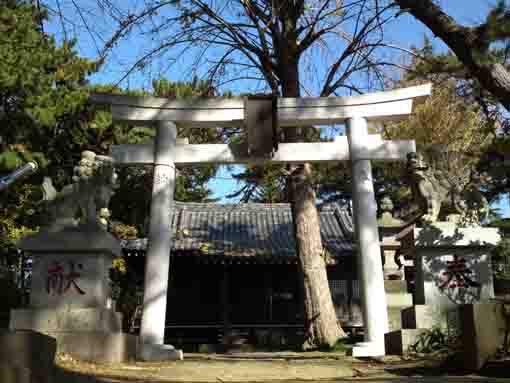 This shrine is appeared on the last page of Edo Meisho Zue.
---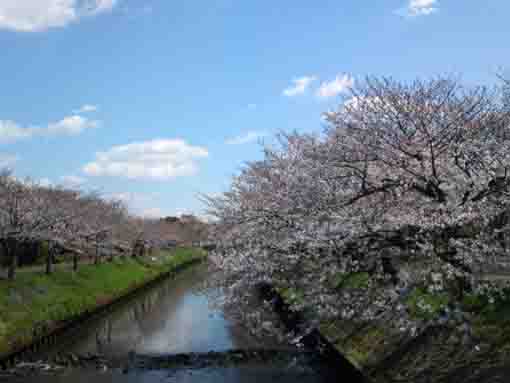 Ebigawa is a popular spot for viewing cherry blossoms.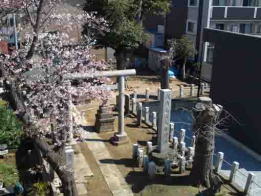 This small shrine was built where Yamato Takeru had landed on.
---