Moro Jinja Shrine Introduced in the Last Page of Edo Meisho Zue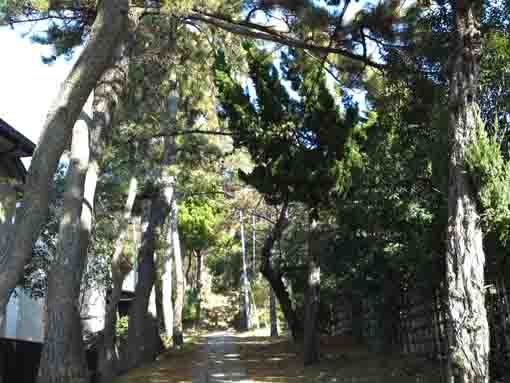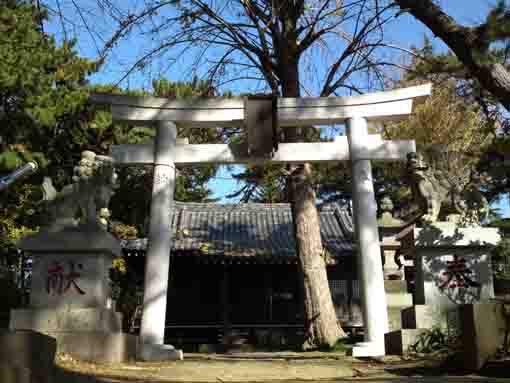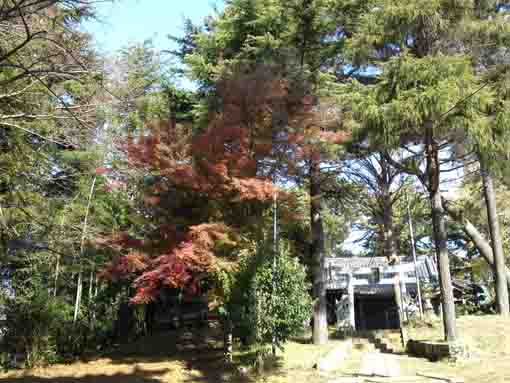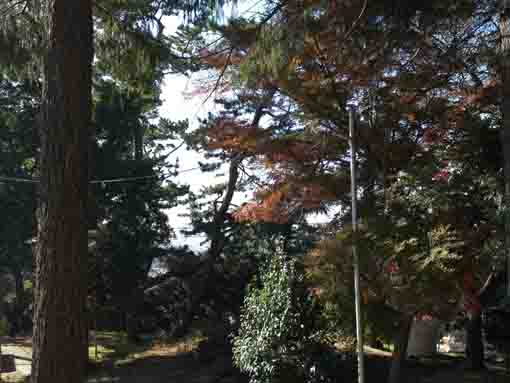 ---
Moro Jinja is a blanch shrine of
Funabashi Daijingu
standing in residential areas in
Funabashi City
. Though it is the blanch shrine, it has a long approach road covered with many tall trees. According to
Edo Meisho Zue
(a guidebook describing many noted spots in
Edo
in
Edo period
), this shrine dedicates the princess Konohanasakuyahime, so it had been called Sengensan. And Moro Jinja is introduced in the last page of the book, it implies that this shrine is the east end of Edo. Moreover, a picture of the viewing dawn on Tokyo Bay in late Edo period from this shrine is appeared on the book, it praises
Mt. Fuji
and Boso Peninsula on Tokyo Bay could be seen, the views from Moro Jinja is excitingly beautiful. In addition, the pine trees that had been selected in this shrine had brought to the Shogun in
Edojo
for the New Year Days for Edo period. Now the sea has been filled up and many tall buildings has been built on the claimed land, so the sea could not be seen from the shrine anymore. Anyway, the trees in the shrine paint the seasons. In fall, gingko and maple trees changes yellow and red and many gingko nuts are scattered on the approach road. Moro Jinja is the greenful silent shrine. Why don't you visit it?
出典・抜粋・引用および参考
房総叢書 : 紀元二千六百年記念. 第1卷下総式社考
江戸名所図会6 ちくま学芸文庫
Moro Jinja Shrine
---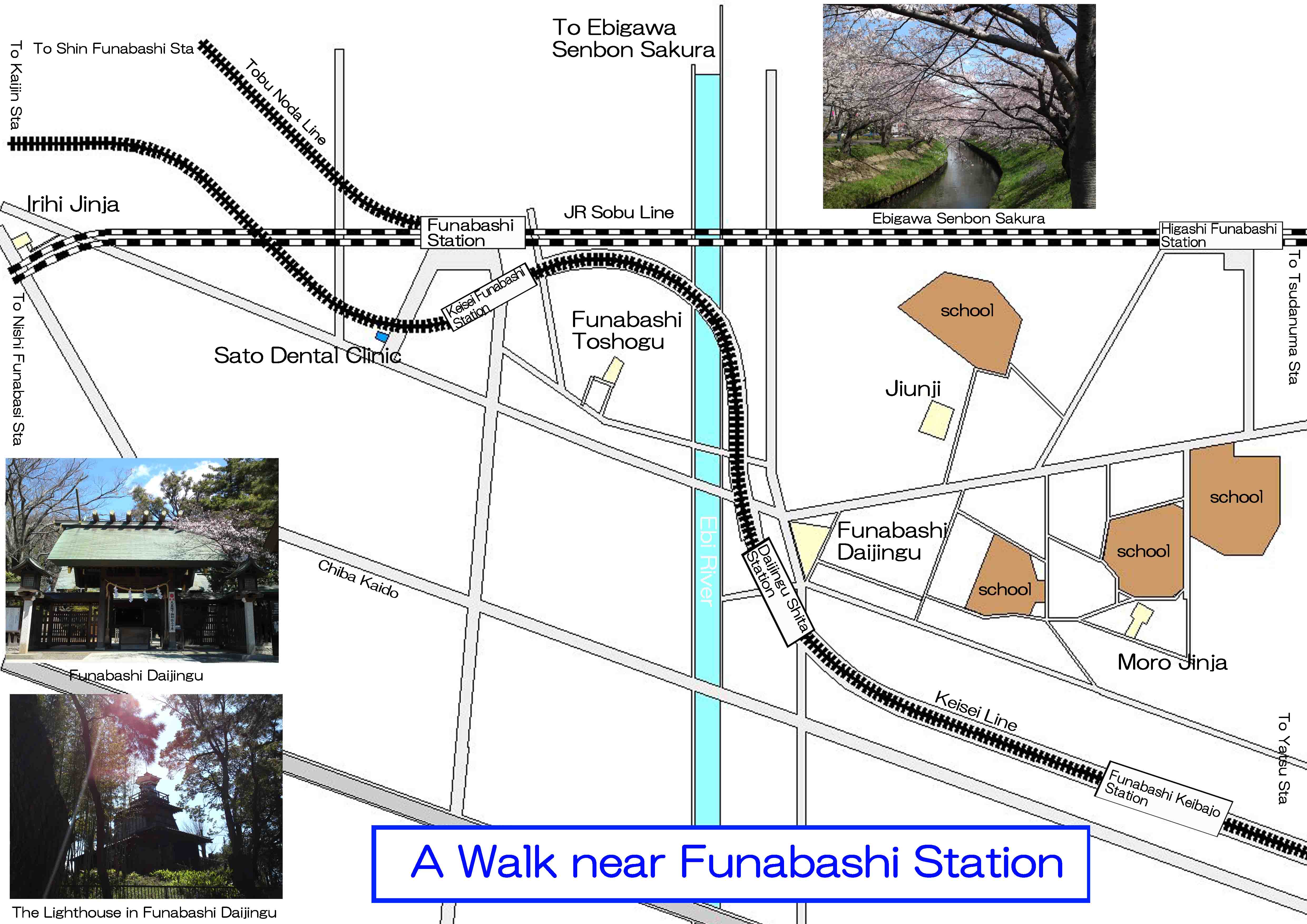 ---
Moro Jinja Shrine has great accessibilities from both Narita and Haneda International Airport.
From Narita International Airport, take Keisei-line and get off Funabashi Keibajo or Daijingu Shita Sta, take minimally 45 minutes from Narita Airport. And also take JR Sobu-express line, and get off Funabashi or Higashi Funabashi Sta.
From Haneda International Airport, take Keikyu-line bound to Narita, and get off Daijingu Shita or Funabashi Keibajo Sta.
Take 9 minute walk from Funabashi Keibajo Sta, take 13 minute walk from Higashi Funabashi and Daijingushita Sta, and take 28 minute walk from Funabashi Sta.
7-20-1 Higashi Funabashi, Funabashi-shi, Chiba-ken
The Noted Spots in and near Funabashi Daijingu Shrine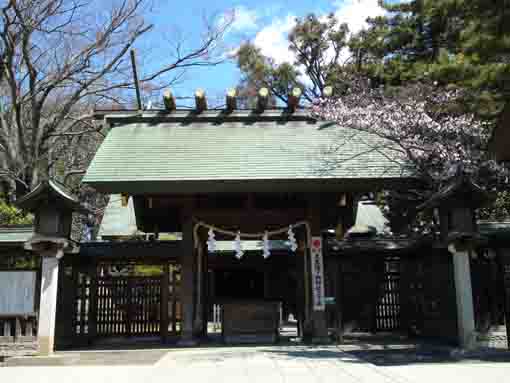 It was an old shrine built by the Prince Yamato Takeru.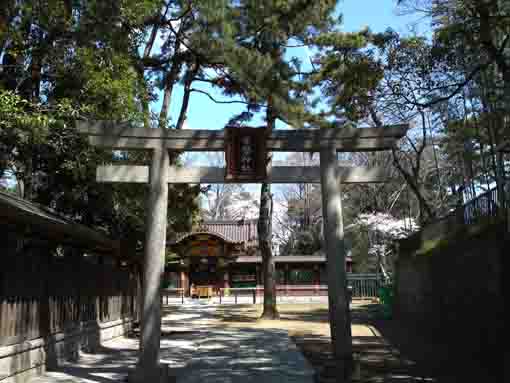 It dedicates the Prince Yamato Takeru and Ieyasu Tokugawa.
---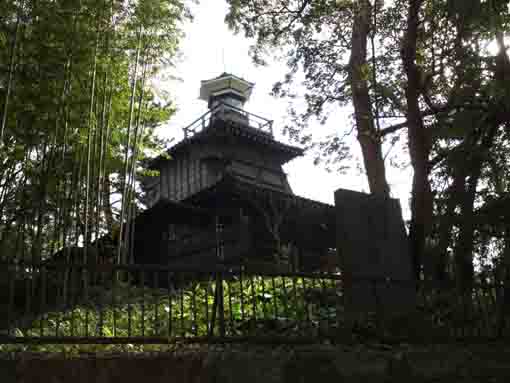 It looks maginificent and strong like a Japanese Castle.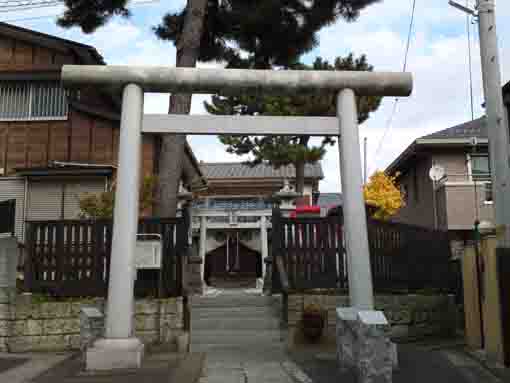 It is the smallest Toshogu dedicating Ieyasu Tokugawa.
---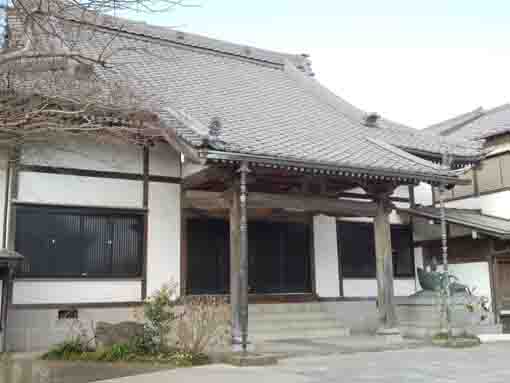 The principle image of it said to be carved by Gyoki.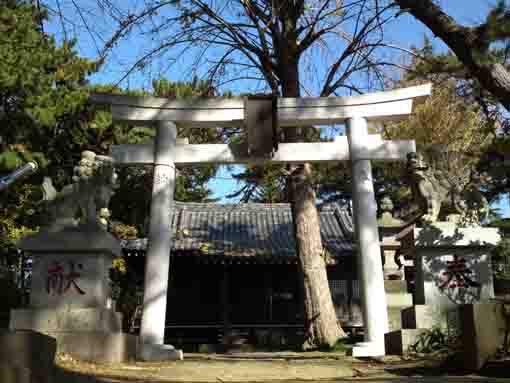 Moro Jinja Shrine
This shrine is appeared on the last page of Edo Meisho Zue.
---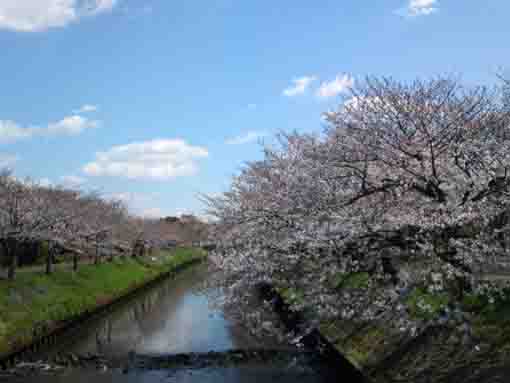 Ebigawa is a popular spot for viewing cherry blossoms.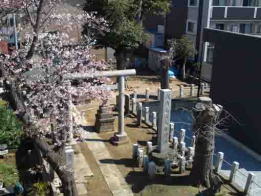 This small shrine was built where Yamato Takeru had landed on.
---