Tenman Tenmangu Shrine in Ono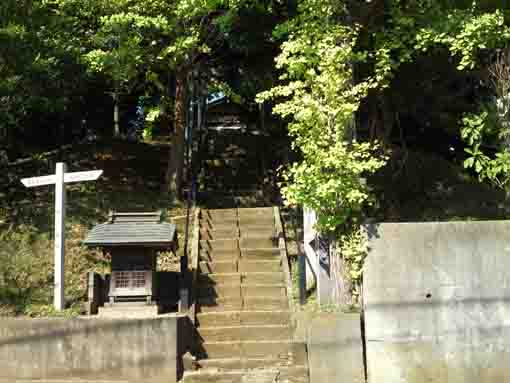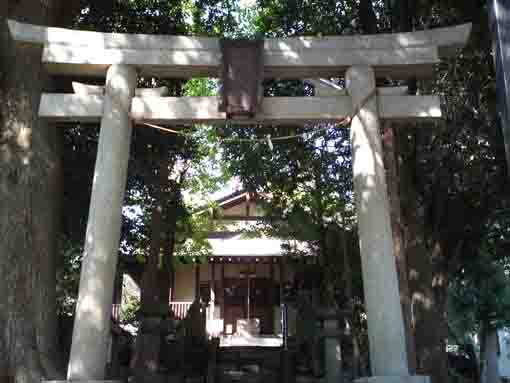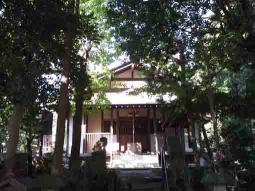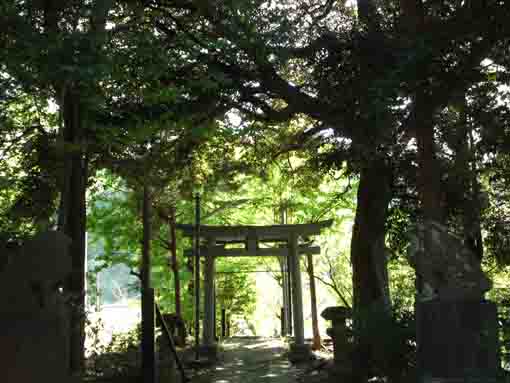 ---
Tenman Tenmangu Shrine
is a small
Tenjin Shrine
along a slope road under the remains of Onojo Castle is said to be built by
Masakado Taira
, one of the greatest samurai heroes in Kanto region, so visitors could see specifically Onojo Castle also built by
Masakado Taira
from the shrine. Would Masakado Taira build this Tenjin Shrine to protect his castle on the hill in Ono?
Moreover, there are some direct shops selling pears along the slope road near the shrine.
Tenman Tenmangu Shrine stands on a small hill covered with much green trees around it. Why don't you visit Tenman Tenmangu Shrine?
---
Tenman Tenmangu
The Legends of Masakado Taira and Tenman Tenmangu Shrine
Tenman Tenmangu Shrine in Ono is a branch Tenjin Shrine of Kitano Tenmangu Shrine built by Masakado Taira, the victor in Kanto region, in 938, this original story was written in a hanging scroll with the picture of
Michizane Sugawara
. According to the scroll, Tenmangu in Ono was moved from Tenmangu in Kyoto by Prince Masakado Taira in 938 in the reign of the 61st Emperor Suzaku. By Koinsan Honkoji Temple, the administrator of Tenmangu.
There are several legends of Masakado Taira existing around the remains of Onojo Castle in Ono, and people living in the area has believed in him for over thousand years.
The legends existing in the north-eastern part of
Ichikawa city
such in Ono imply the belief in him, on the other hand, the legends existing in the south such in Fodoin Temple,
Miyonoin
and
Yawata no Yabushirazu
tell how to fight against him.
In March 1991
Ichikawa-shi Board of Education
天満天満宮参道脇案内板より
引用、抜粋並びに参考
天満天満宮参道脇案内板
大野城跡案内板
市川市ホームページ
Tenman Tenmangu Shrine
---
Tenman Tenmangu Shrine has great accessibilities from both Narita and Haneda International Airport.
From Narita International Airport, take JR Sobu-express line, transfer the line at Nishi-funabashi to Musashino Line bound to Fuchuhoncho or Higashi Tokorozawa, get off Ichikawa Ono Sta. And also take Hokuso Line, transfer the line at Higashimatsudo to Musashino Lline, get off Ichikawa Ono Sta. It takes minimally 50 minutes from Narita Airport.
From Haneda International Airport, take Keikyu-line bound to Narita, transfer the line at Takasago Sta to Hokuso Line, and transfer the line at Higashi Matsudo Sta to Musashino Line, get off Ichikawa Ono Sta. It takes almost 1 hour from Haneda Airport.
From Tokyo Sta, take Musashino Line bound to Fuchuhoncho or Higashi Tokorozawa, get off Ichikawa Ono Sta. It takes about 28 minutes from Tokyo Sta.
From Akihabara Sta, take Sobu line bound to Chiba, Tsudanuma or Nishi Funabashi, Ttransfer the line at Nishi Funabashi to Musashino Line bound to Fuchu Honcho or Higashi Tokorozawa, get off Ichikawa Ono Sta.
Take 7 minute walk from Ichikawa Ono Sta.
3-1948 Ono-cho, Ichikawa-shi, Chiba-ken
The Landmarks near Tenman Tenmangu Shrine
---
---
---
---
---
---
---