Fall in Katsushika Hachimangu Shrine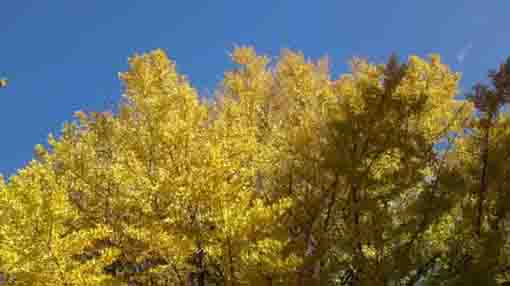 ---
The only 200 meters long way to
Katsushika Hachimangu Shrine
with lined gingko trees along both side from the route 14 is excitingly beautiful in fall. And the national natural property
Senbon Icho Tree
standing beside the main building is spreading its branches with golden leaves under the clear blue sky. It is a very different view at Katsushika Hachimangu Shrine in fall from every day in it. In addition, some festivals are held at the shrine.
Why don't you visit Katsushika Hachimangu Shrine in fall?
* Some pictures on this page are taken before the renovation.
---
The Beautiful Views of Colored Senbon Icho Tree and Some Gingko Trees in Katsushika Hachimangu Shrine in Fall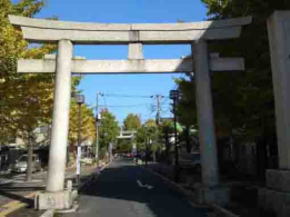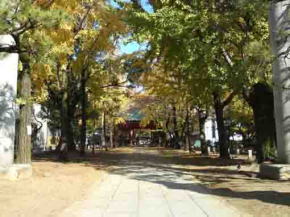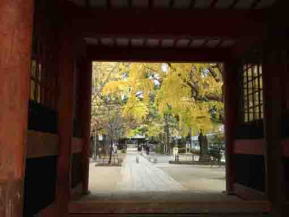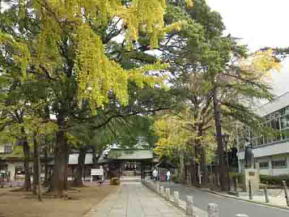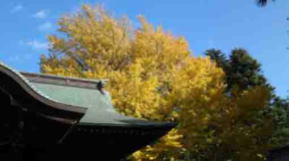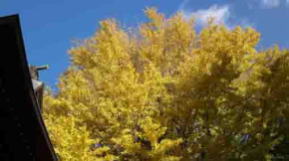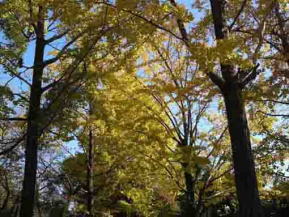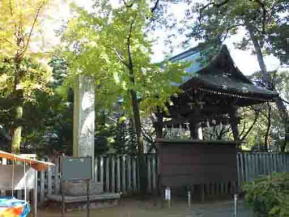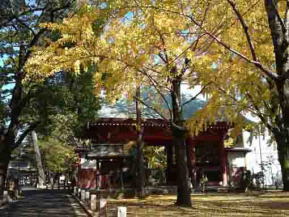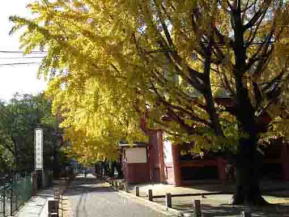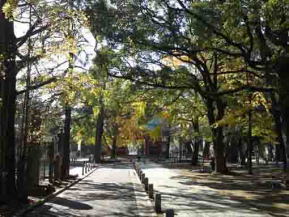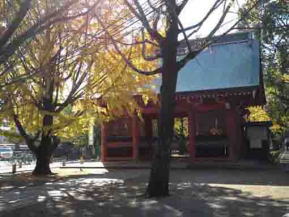 ---
Fall is the best season to visit Katsushika Hachimangu Shrine. The National Natural Property Senbon Icho Tree that Sachio Ito described in his tanka poems spread its numerous branches with the millions of golden leaves to the sky. And the gingko trees along the approach way to the shrine decorate it with autumnal colors. There is a wonderful harmony by the competition among the blue sky, the reddish
Zuishinmon Gate
and the yellow leaves of the gingko trees, on the ground, there are some presents from the autumnal spirits such as gingko nuts on the golden carpet.
It is the great way for a walk on Katsushika Hachimangu Shrine in fall.
引用、抜粋並びに参考
葛飾八幡宮境内元亨の梵鐘案内板
葛飾八幡宮内御由緒書
The Seasonal Views in Katsushika Hachimangu Shrine
Generally, Katsushika Hachimangu Shrine is famous for having a huge gingko tree named
Senbon Icho
registered as a National Natural Treasure and fall in the shrine is favored by people to visit to see, but there are some cherry trees in it and the views in the shrine with them are also beautiful. Moreover, the exhibition of primroses Ichikawashi is annually held along the approach in late April.
---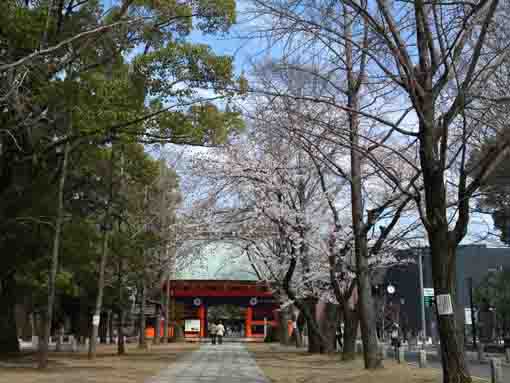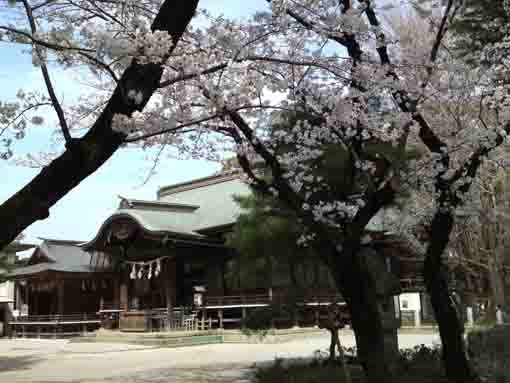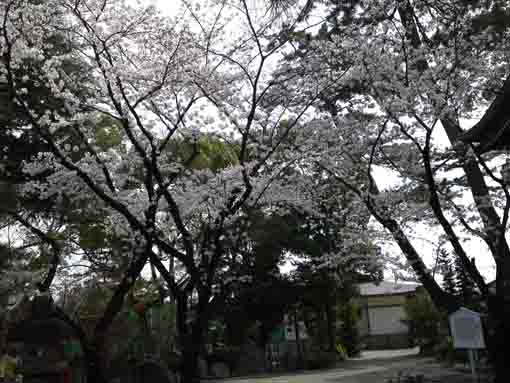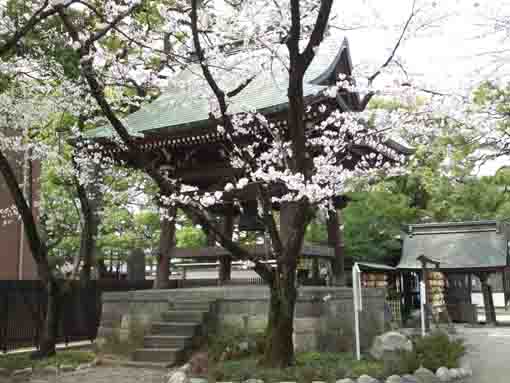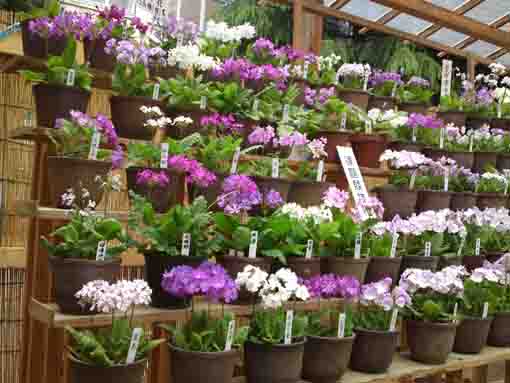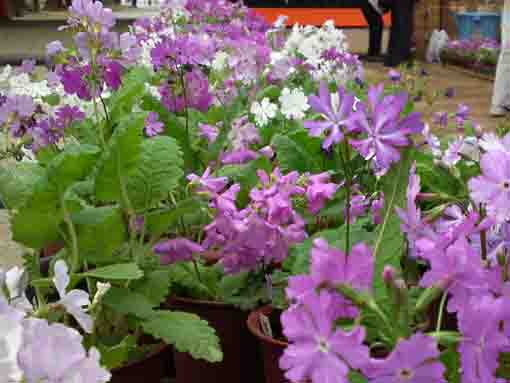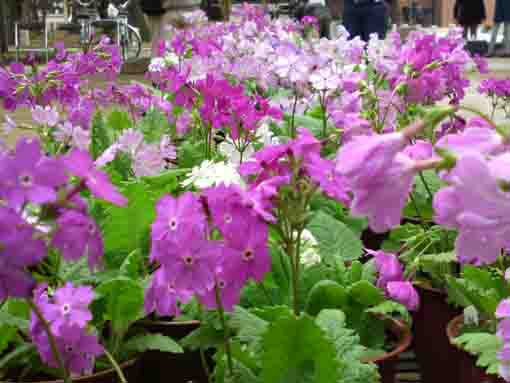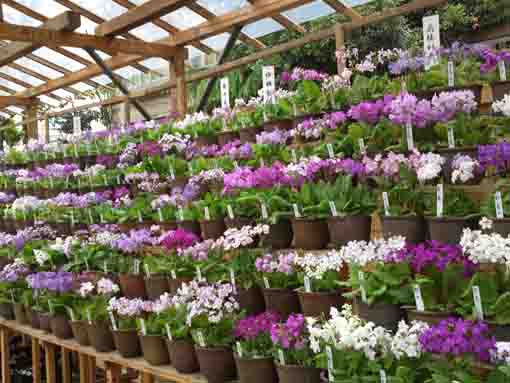 ---
The best season of visiting Katsushika Hachimangu Shrine must be fall. Visitors could enjoy seeing golden leaves of
gingko trees along the approach road
in the shrine and the National Natural Treasure '
Senbon Icho
'. Besides, the exhibition of chrysanthemums are held from late October to middle of November annually.
---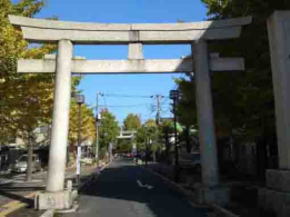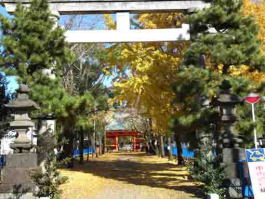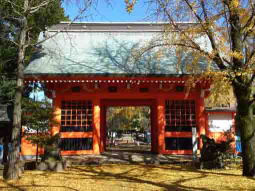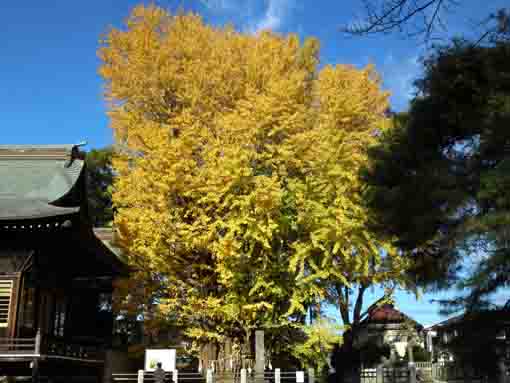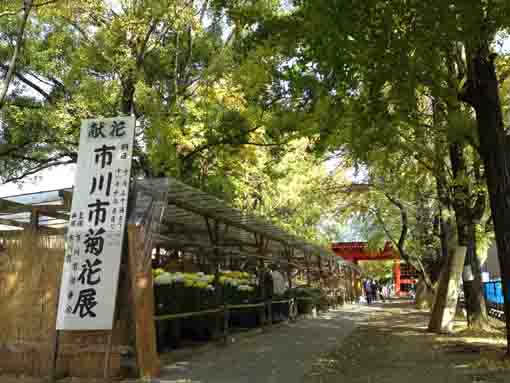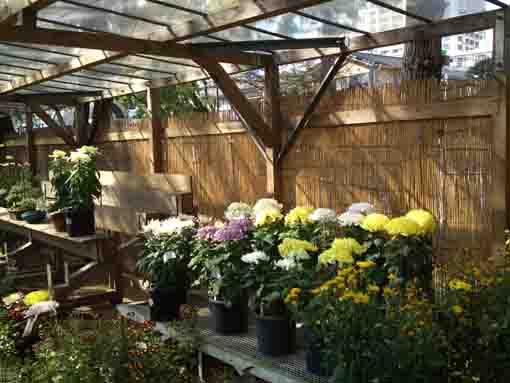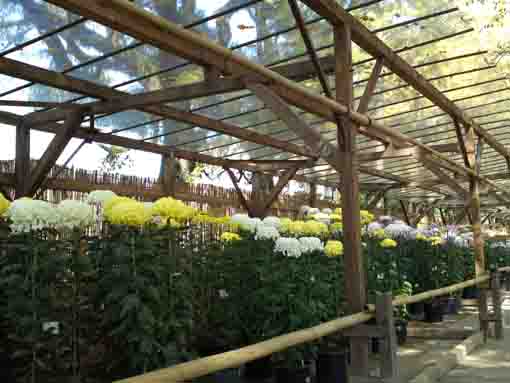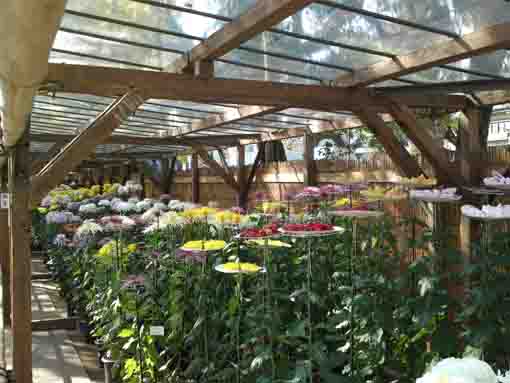 ---
The Location and Access to Katsushika Hachimangu Shrine
Katsushika Hachimangu Shrine
---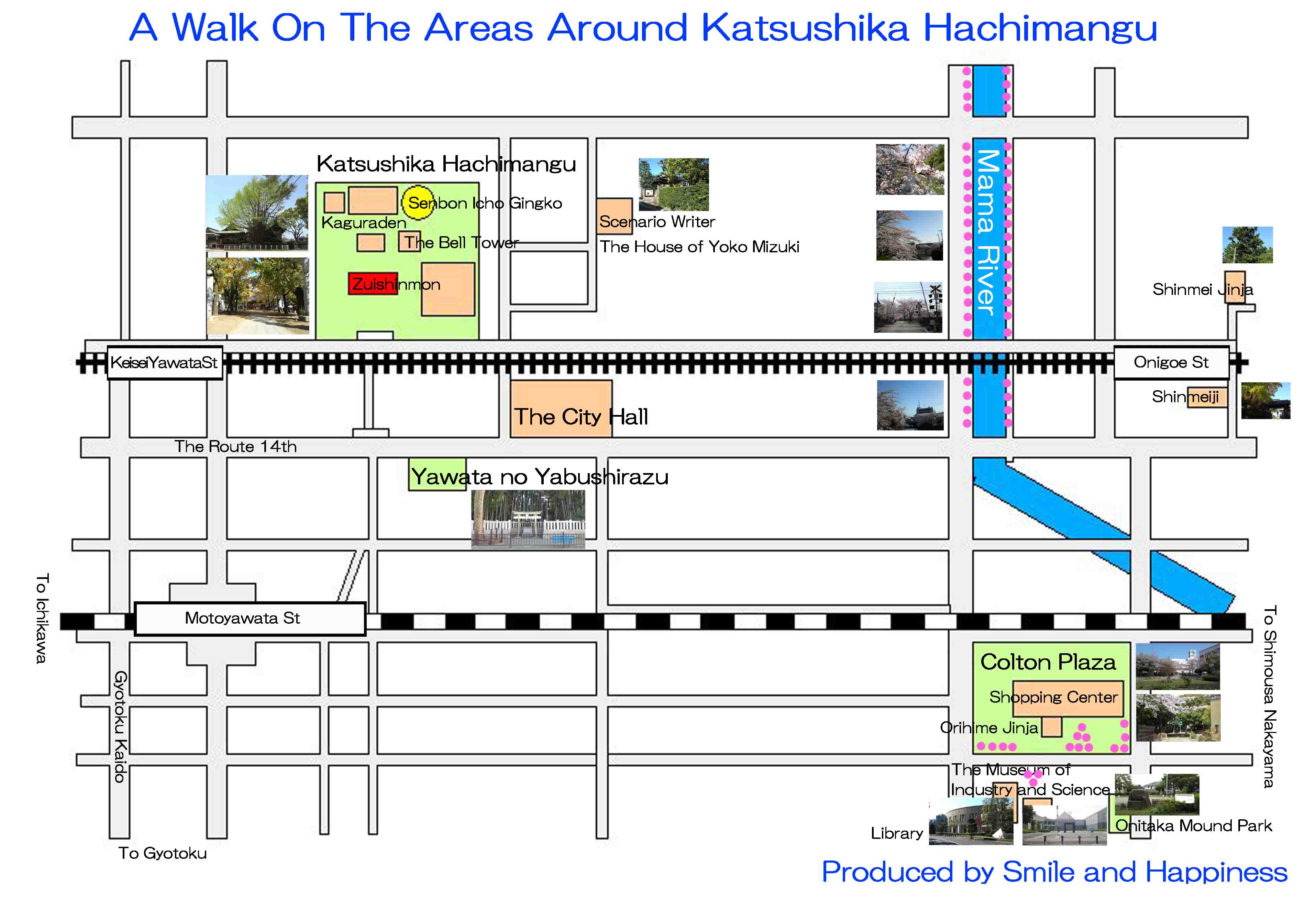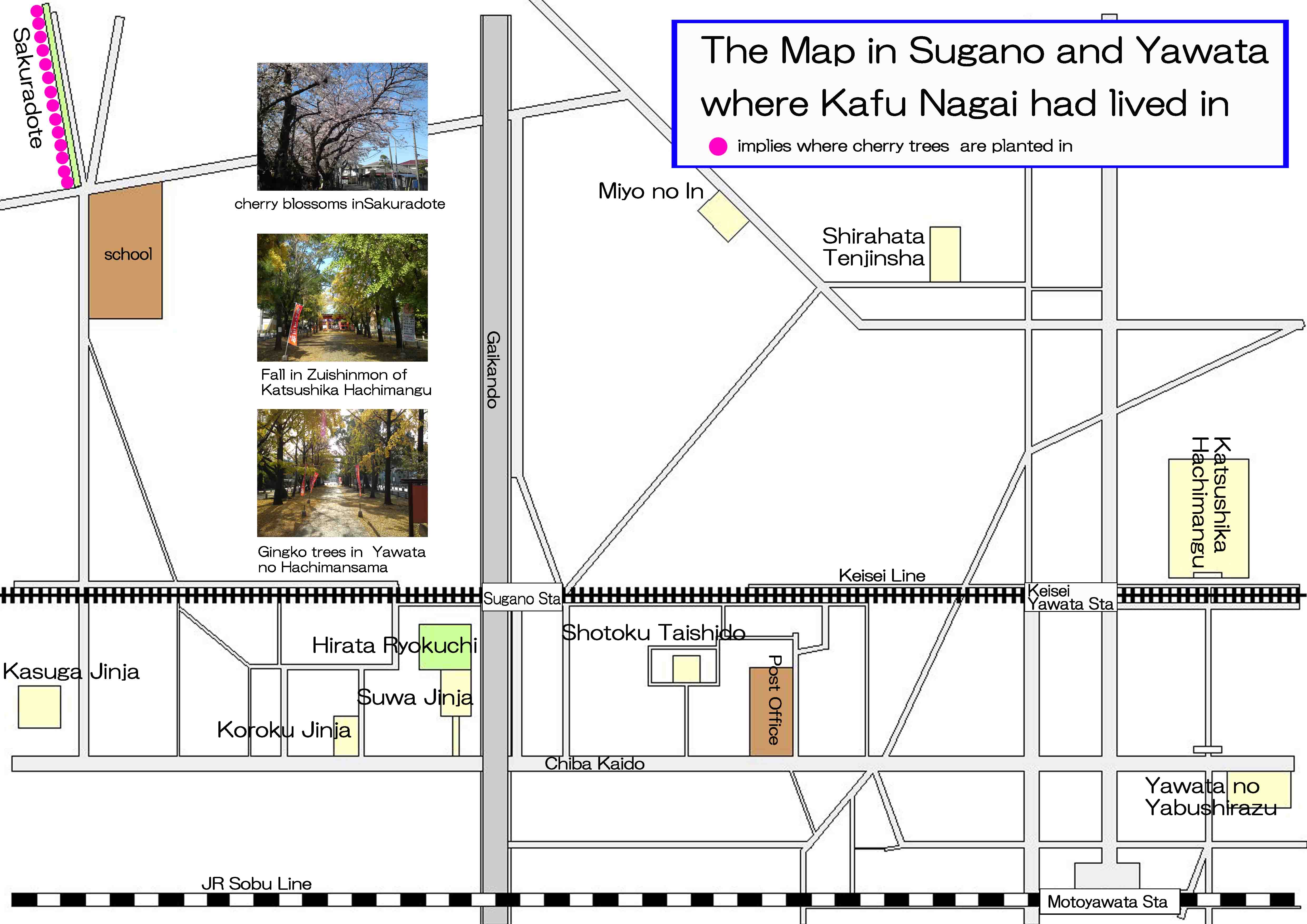 ---
Katsushika Hachimangu Shrine has great accessibilities from both Narita and Haneda International Airport.
From Narita International Airport, take Keisei-line and get off Keisei Yawata Sta, take minimally 45 minutes from Narita Airport. And also take JR Sobu-express line, transfer the line at Funabashi to Keisei-line, get off Keisei Yawata Sta.
From Haneda International Airport, take Keikyu-line bound to Narita, and get off Keisei Yawata Sta.
Take 5 minute walk from Keisei Yawata Sta.
4-2-1 Yawata, Ichikawa-shi, Chiba-ken
The Scenaries in Katsushika Hachimangu Shirne
---
---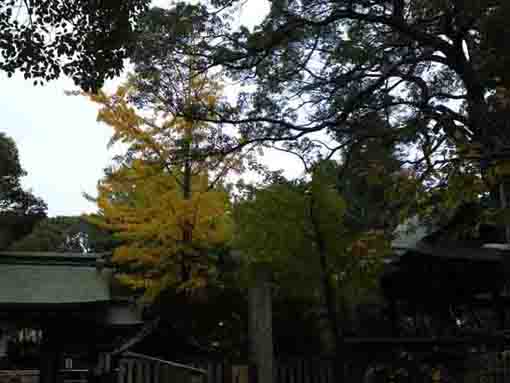 ---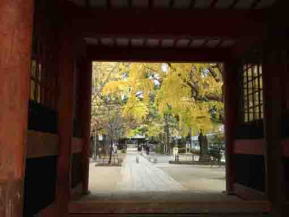 Fall in Katsushika Hachimangu Shrine
---