The Bell Tower at Katsushika Hachimangu Shrine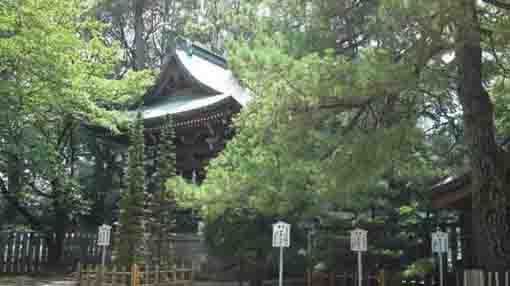 ---
Is this very interesting sight that the bell tower is standing in
Katsushika Hachimangu Shrine
. It was very natural views that there were a shrine and a temple stood in one site before
Edo period
. This bell tower overcome the history of the confused mixture of Shintoism and Buddhism before Edo period, and separation of Shinto and Buddhism and anti-Buddhism movement in Meiji era, so this fine bell tower exists by many fine effort of predecessors. The Bell Tower could be said the witness of the history.
Anyway people living in Ichikawa city think it is natural that there is a bell tower in Katsushika Hachimangu Shrine because they have visited the shrine in every New Year Day since they was born in.
* Some pictures on this page are taken before the renovation.
---
The Bell Tower at Katsushika Hachimangu Shrine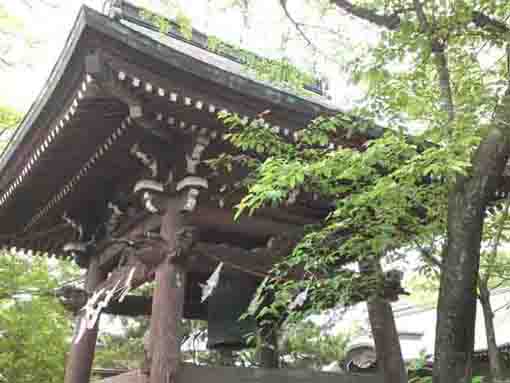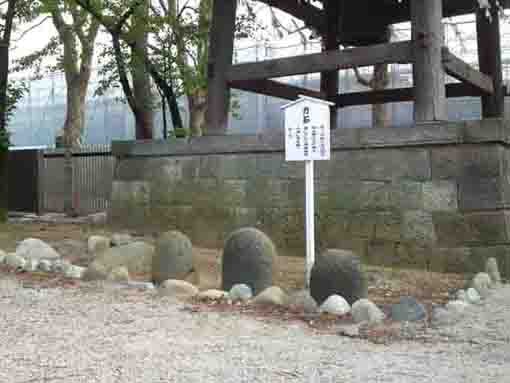 ---
The Bell Tower at Katsushika Hachimangu Shrine
There had been Hachimansan Hozenji Temple, the branch temple of Toeizan Kaneiji Temple in Ueno, the grand head temple of Tendai Sect among Kanto region, in Katsushika Hachimangu Shrine. This kind of temples were called Jinguji Temple or Betto that the ideas of the confused mixture of Shintoism and Buddhism had built them and seen them throughout Japan until Edo period, so Hozenji Temple had managed Katsushika Hachimangu Shrine. However, the Meiji Restoration happened and the government issued the separation of Shinto and Buddhism, then the anti-Buddhism movement broke out. The chief priest, staffs, followers and believers in Katsushika Hachimangu Shrine tried to protect some buildings of Hozenji Temple, then they built the fences around the central site of Katsushika Hachimangu Shrine including the bell tower, so they made the tower belonging to the shrine as one of its facilities. And the statues of Nio (the Deva Kings) moved to the Sanmon gate in
Tokuganji Temple
, famous for deeply related to the Tokugawa Family and the Great Swordman Musashi Miyamoto, in Gyotoku at southern part of Ichikawa City, so the Bell Tower of Katsushika Hachimangu Shrine is an important historical asset to tell about the confused mixture and separation of Shintoism and Buddhism in the history of Japan.
Moreover, there are some large stones called Chikara Ishi (lifting stones) in front of the Bell Tower. According to the signboard on them, formerly people would lift this 170 kg of stones up and walk around the main hall with them on their shoulder to win a trial of strength. In Nanso Satomi Hakkenden (the biography of Eight Dogs), a sumo tournament at Hachimangu Shrine was drawn. Was the tournament held at the Hachimangu in Hon Gyotoku, Myoten or Katsushika Hachimangu Shrine? Could you see that many people would have attended the trial of the strength in the shrine.
引用、抜粋並びに参考
葛飾八幡宮内御由緒書
随神門前案内板
海厳山徳願寺前案内板
市川市ホームページ
市川市市立図書館ホームページ
市川よみうり 2015年1月10日号
ウィッキペディア
The Location and Access to The Bell Tower at Katsushika Hachimangu Shrine
The Bell Tower at Katsushika Hachimangu Shrine
---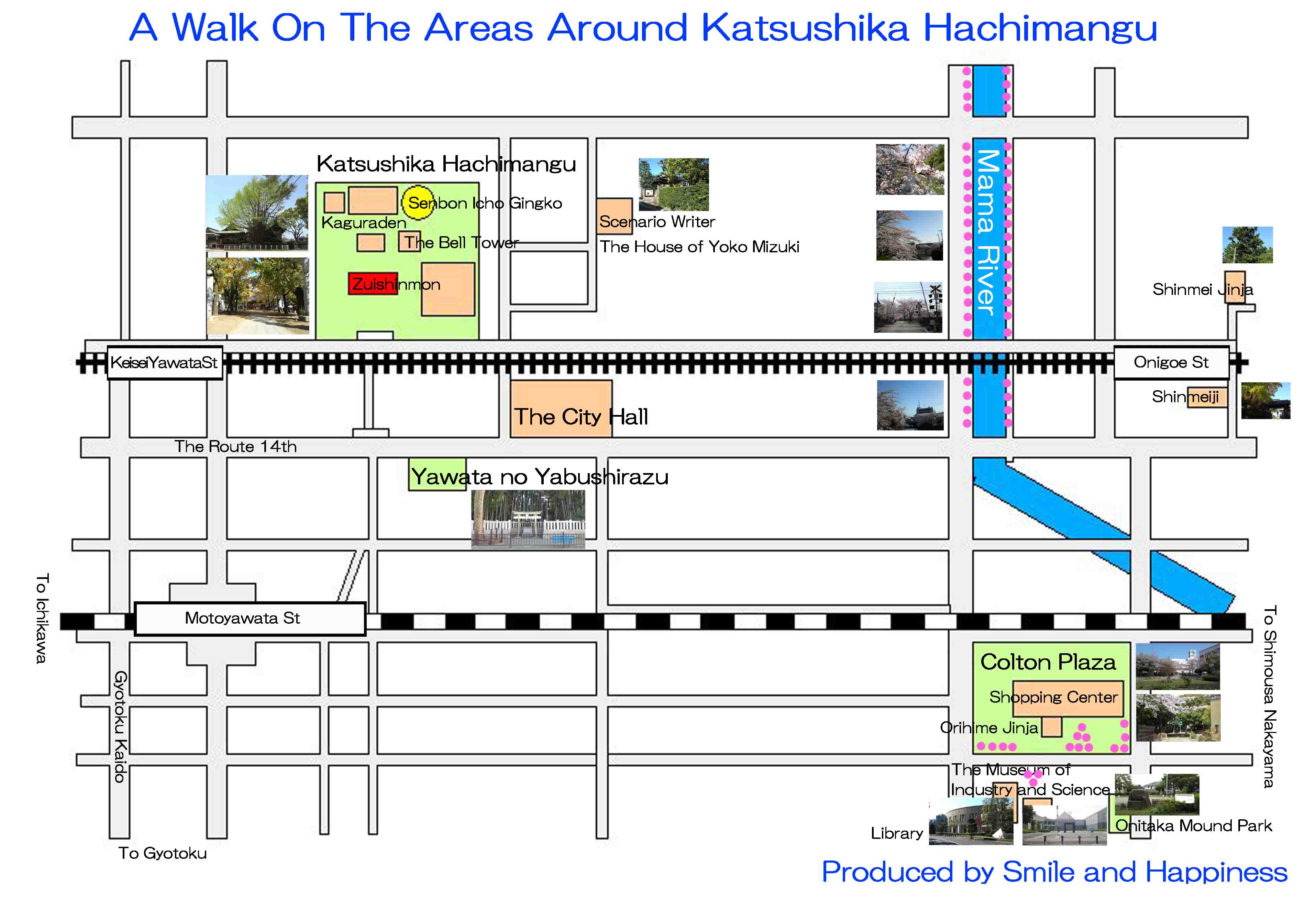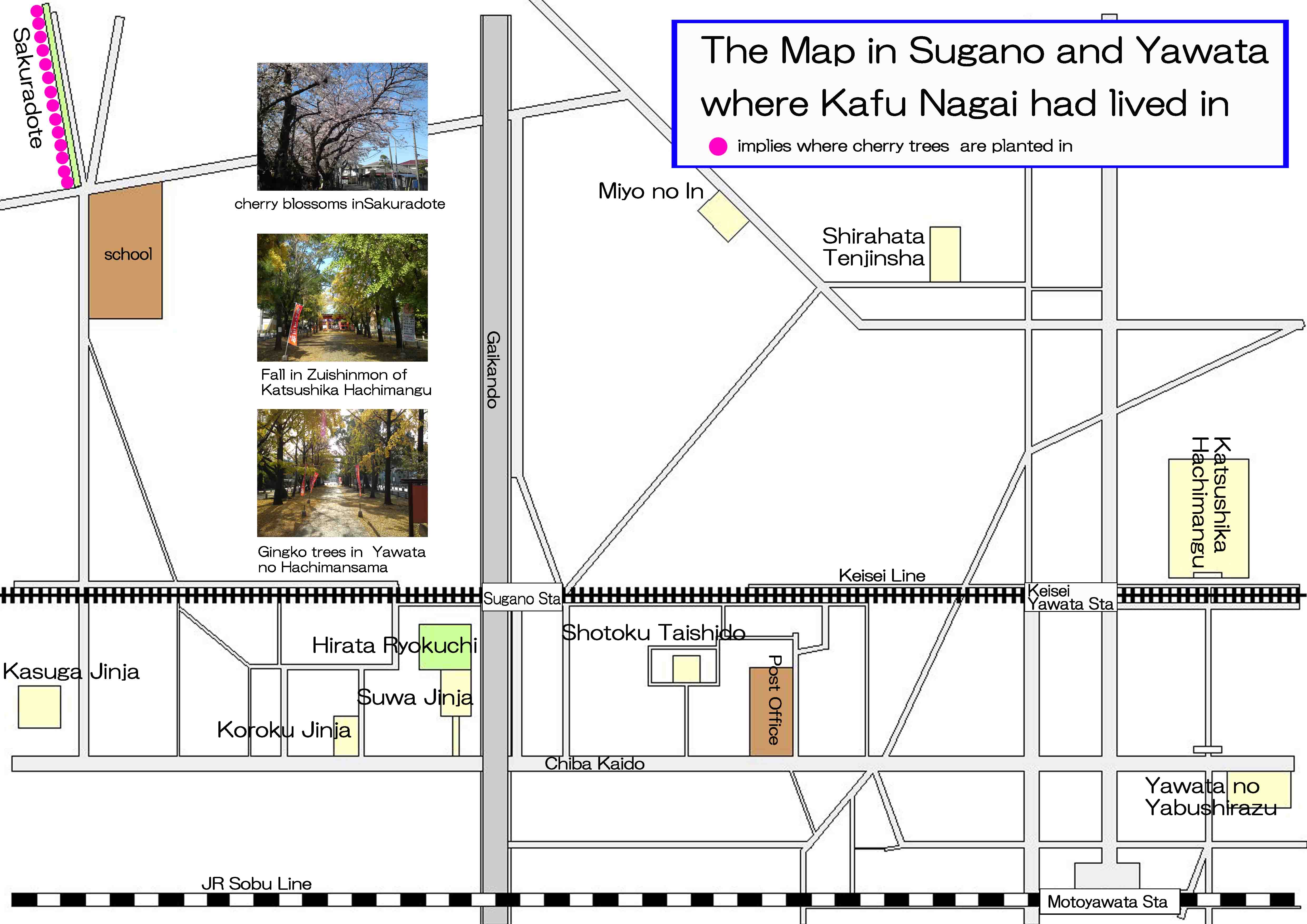 ---
The Bell Tower at Katsushika Hachimangu Shrine has great accessibilities from both Narita and Haneda International Airport.
From Narita International Airport, take Keisei-line and get off Keisei Yawata Sta, take minimally 45 minutes from Narita Airport. And also take JR Sobu-express line, transfer the line at Funabashi to Keisei-line, get off Keisei Yawata Sta.
From Haneda International Airport, take Keikyu-line bound to Narita, and get off Keisei Yawata Sta.
Take 5 minute walk from Keisei Yawata Sta.
4-2-1 Yawata, Ichikawa-shi, Chiba-ken
The Scenaries in Katsushika Hachimangu Shirne
---
---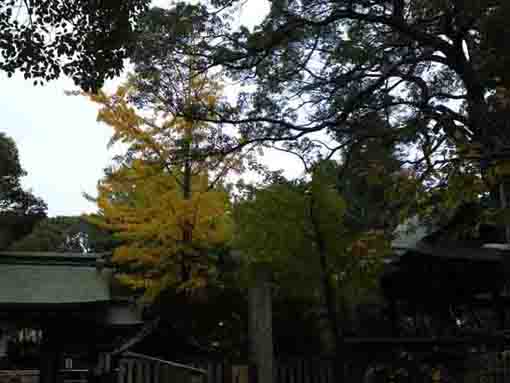 The Bell Tower of Katsushika Hachimangu Shrine
---
---