Guo Moruo Memorial Park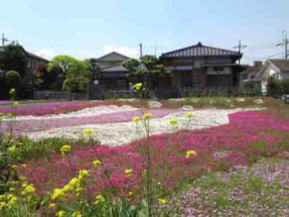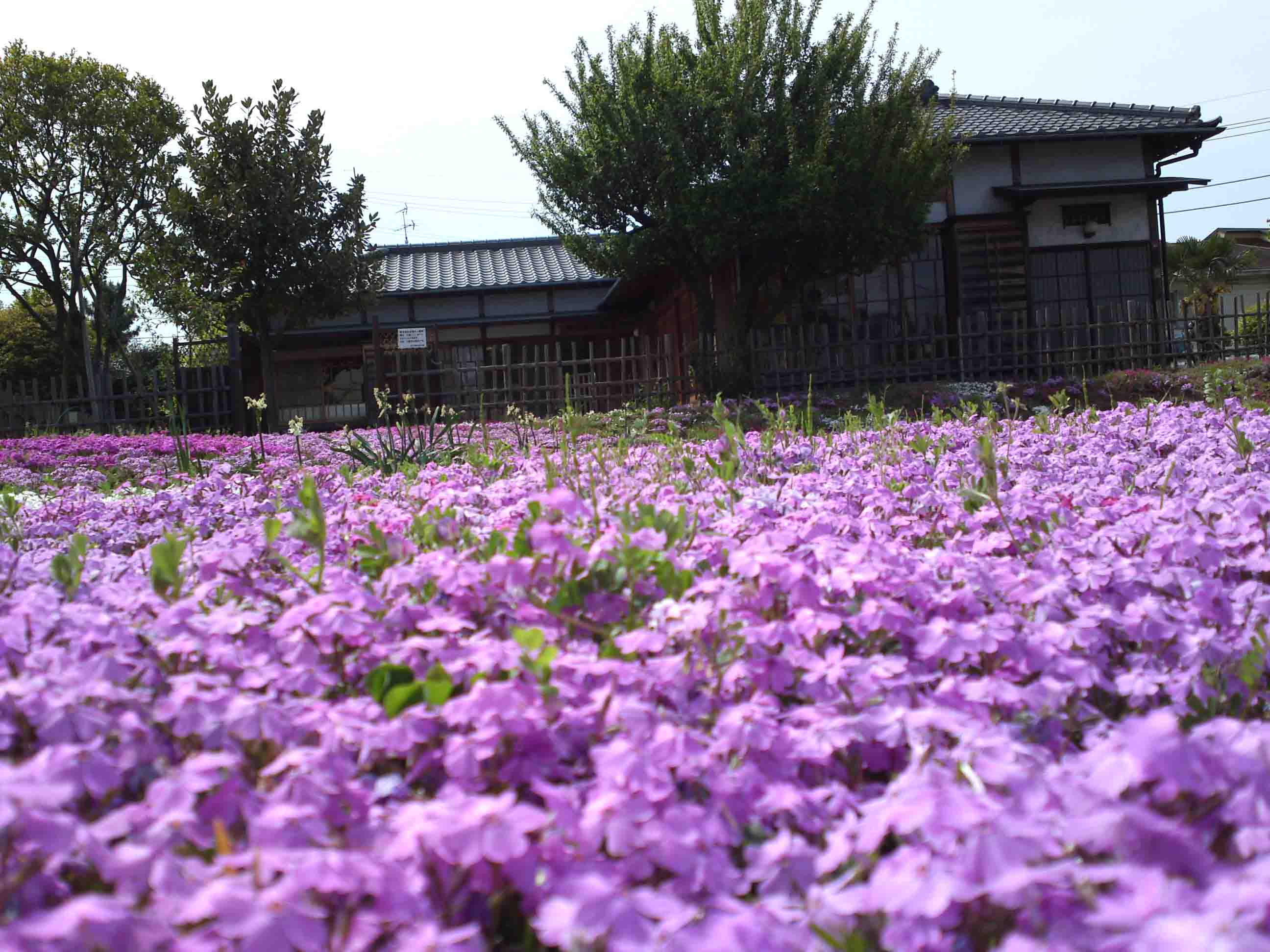 ---
---
Guo Moruo Memorial Park
gives an illusion to us to stray into a town in early Showa era in Japan. A wooden one-storied house with a tiled roof and an external corridor of Guo Moruo Memorial Hall is a wonderful building that gives rise to nostalgic feeling. This house that Guo Moruo, a Chinese scholar of literature, history and politician, lived in for 10 years from 1928 was repaired and moved from Suwada in
Ichikawa city
to this park. Moreover Ichikawa is sister city of Lochan in China where Guo Moruo was born in. In spring, a pretty (kawaii) carpet formed by thousands of moss phloxes would greet you!
Why don't you visit Guo Moruo Memorial Park in Ichiakwa city?
Guo Moruo Memorial Park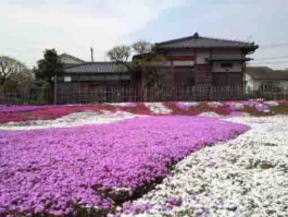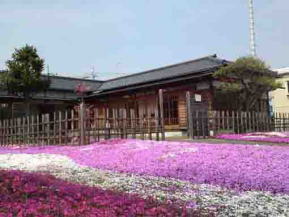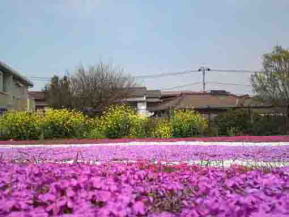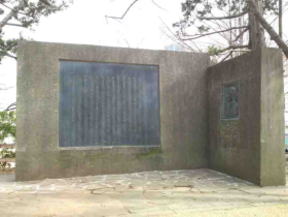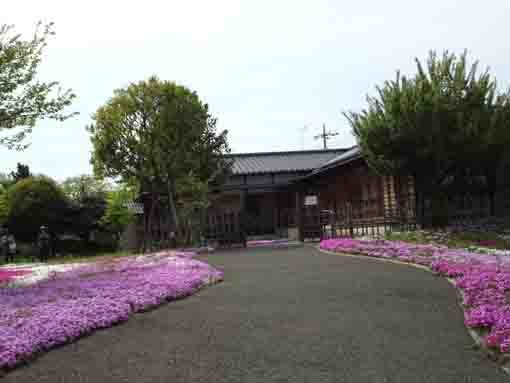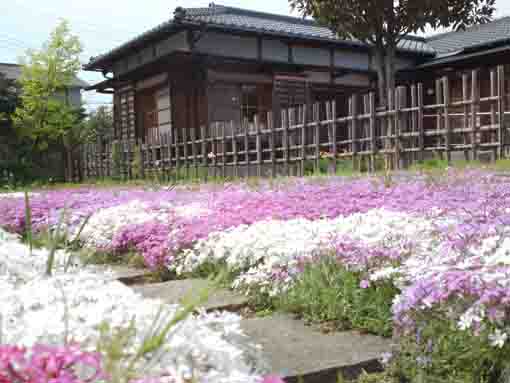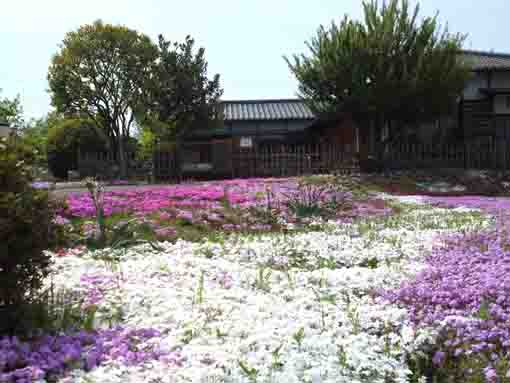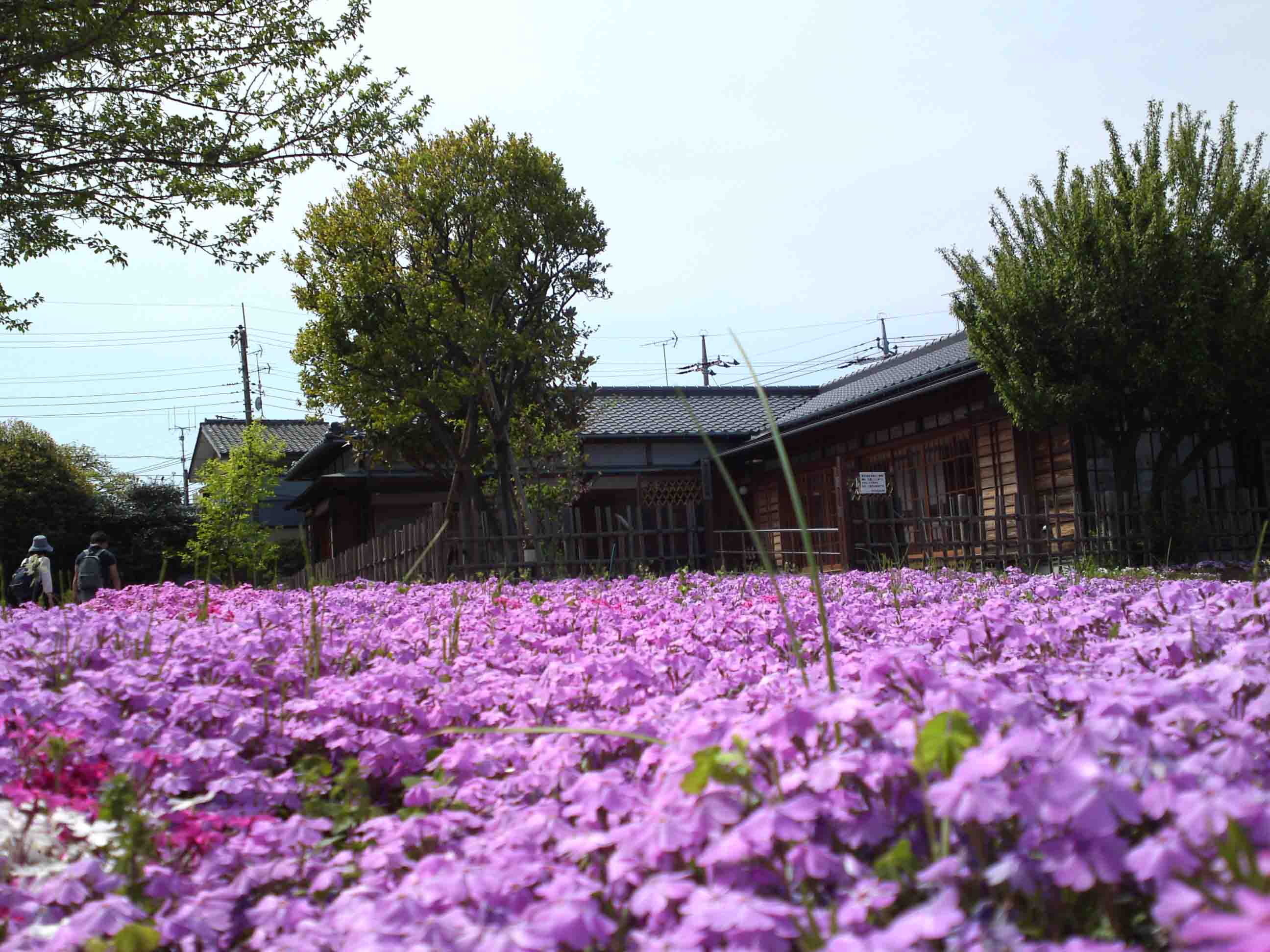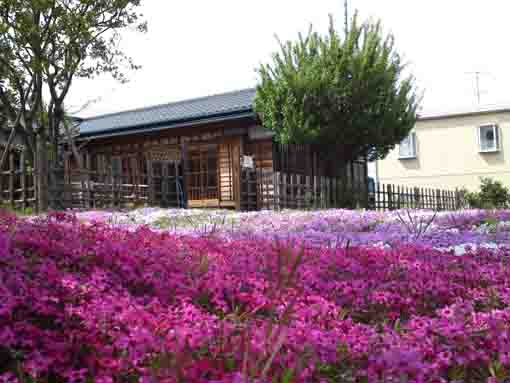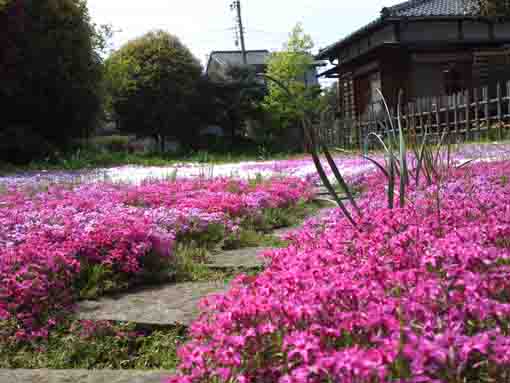 ---
Guo Moruo Memorial Park
Guo Moruo was a scholar of literature, history and politician born in Loshan city in China. He left behind great achievement in the study of modern Chinese literature and history. From 1928, he was devoted deep study of the society of antique China and published many works though he had been in life in exile for 10 years.
Since his house where Guo Moruo had spent much of his life in exile at Suwada became deteriorated, Ichikawa city repaired and moved it to the park in Mama named Guo Moruo Memorial Hall in the Day of the Ichikawa City's 70th anniversary in September 2004 as a symbol of friendship between the 2 cities.
In October 2006, the park was named Guo Moruo Memorial Park as it was the 25th anniversary of establishment of friendship city between Loshan and Ichikawa.
* There is a stone tablet scribed a poem 'Suwada no Wakare (Separation at Suwada)' in Suwada Park near this park.
郭沫若記念公園前案内版より
須和田公園内郭沫若「別須和田」詩碑(右上写真)
Guo Moruo
Guo Moruo (1892-1976)
Guo Moruo was born in Loshan, Szechwan, Chaina in 1892. He could be ranked with Lu Xun as a great modern intellectuals, he was appointed the first Vice Prime Minister of the People's Republic of China in 1949.
Guo Moruo lived in 2 chome Suwada Ichikawa-shi for 10 years from 1928 to 1937. He devoted to study the ancient Chinese history, he researched inscriptions on bones and tortoise carapaces and bronzewares by Yin and Zhou Period so he remained his internationally notable work 'Chugoku Kodai Shakai Kenkyu (the Research of Ancient History of China)'.
During his coming to Japan as the leader of the academic and cultural inspection group of China in 1955, Guo Moruo visited his former residence at Suwada and enjoyed meeting his old friends. He wrote a poem 'Suwada no Wakare (Separation at Suwada)' expressed his deep emotion impressed then. The poem was carved his autographs on the stone tablet standing at Suwada Park.
In 1981, Ichikawa held a signing ceremony to establish a friendship city agreement with Loshan the birth place of Guo Moruo who said Japan as his second home and contributed as a bridge of friendship between China and Japan.
須和田公園内郭沫若「別須和田」詩碑(前段右上写真)より
Guo Moruo Memorial Park
---
---
5-3-19 Mama Ichikawa-shi Chiba prefecture
Guo Moruo Memorial Park has great accessibilities from both Narita and Haneda International Airport.
From Narita International Airport, take Keisei-line and get off Ichikawamama Sta , take minimally 45 minutes from Narita Airport. And also take JR Sobu-express line, transfer the line at Funabashi to Keisei-line, get off Ichikawamama Sta.
From Haneda International Airport, take Keikyu-line bound to Narita, and get off Ichikawamama Sta.
Take 20 minute walk from Ichikawamama Sta.
The Area Around Tekona And Mamasan
---
---
---
---
---
---