The Blooming Cherry Blossoms in 2021 in Nakayama Shimousa
Spring in 2021 is coming. Some kind of cherry trees blooming in some noted spots in
Ichikawashi
and
Edogawaku
. This page presents some information of the blooming cherry blossoms in the landmarks such as Nakayama Hokekyoji, Mamagawa River, Mamasan, Shinkawa River, Komatsugawa Senbon Sakura Park. Both Ichikawa and Edogawa have many noted spots for viewing
sakura blossoms
, there are some kinds of cherry trees in the spots. Kawazu Sakura and Higan Sakura bloom earlier than Somei Yoshino. The information on this page would be updated day by day. Please check them and go to see the sakuras.
---
Information of flowering Sakura Blossoms
---
The Landmarks with Cherry Blossoms in 2021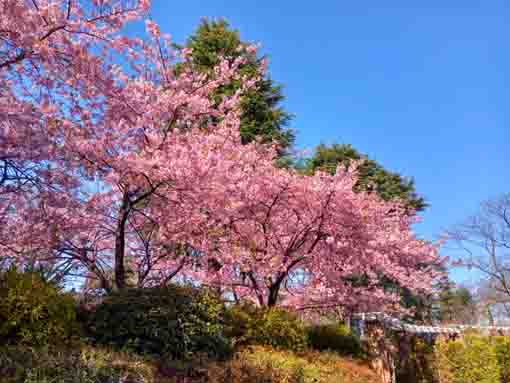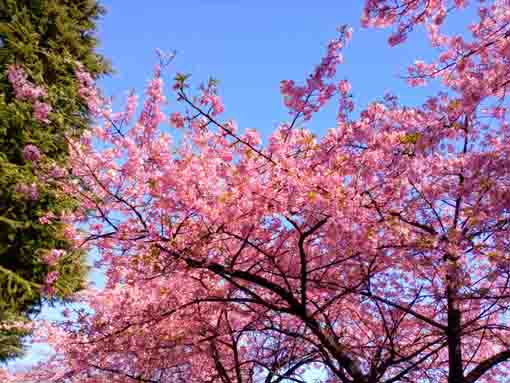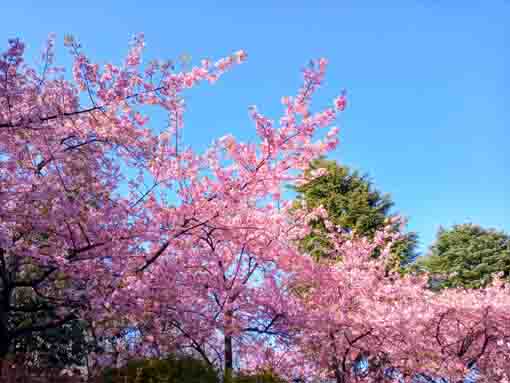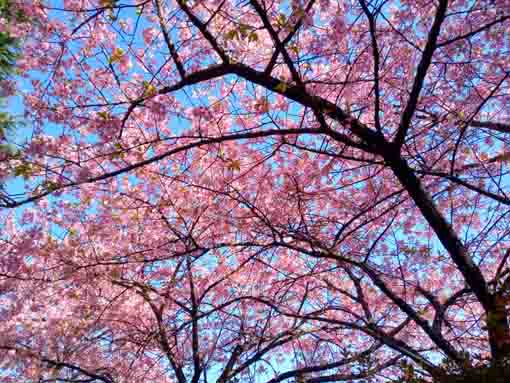 ---
February 28th, some Kawazu Sakura trees planted on the rose garden in
Satomi Park
had been fully blooming, so they have some fresh green leaves.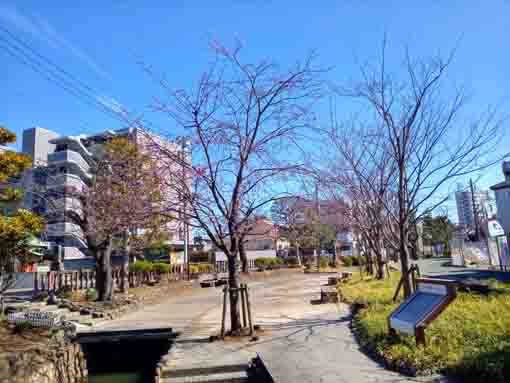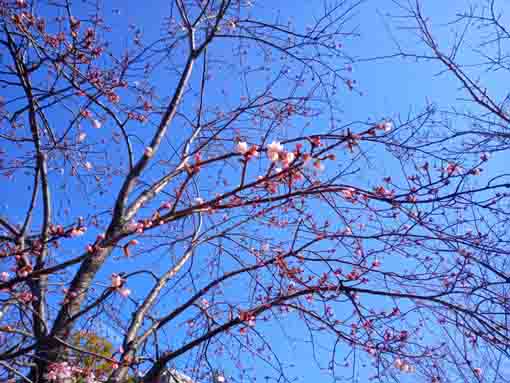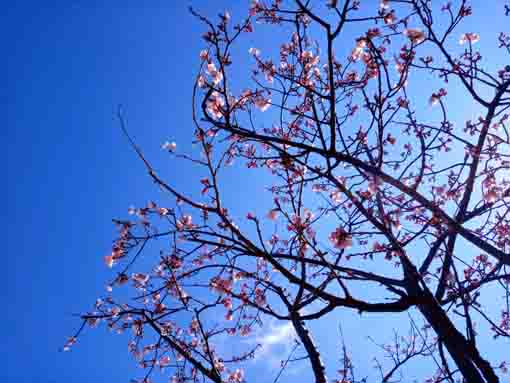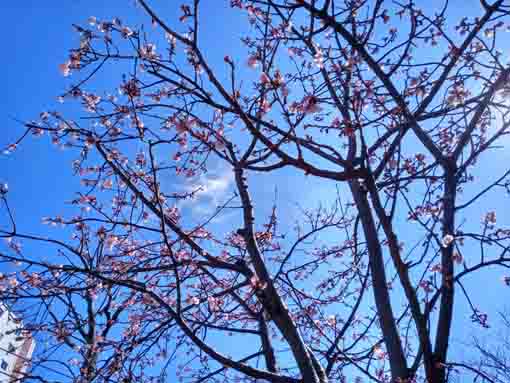 ---
February 24th, there are several Shuzenji Higansakura trees planted in
Furukawa Water Park
and they start blooming.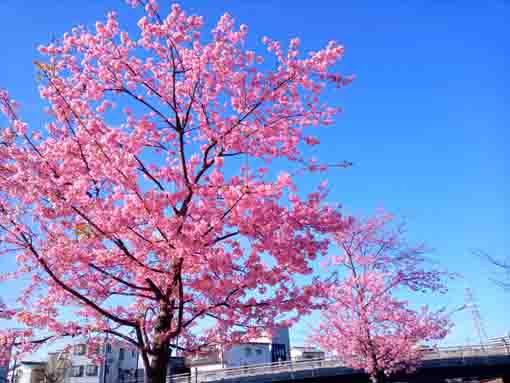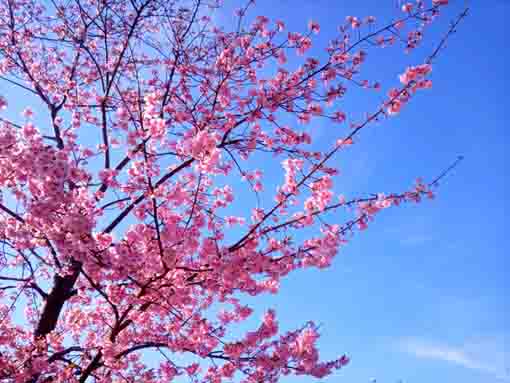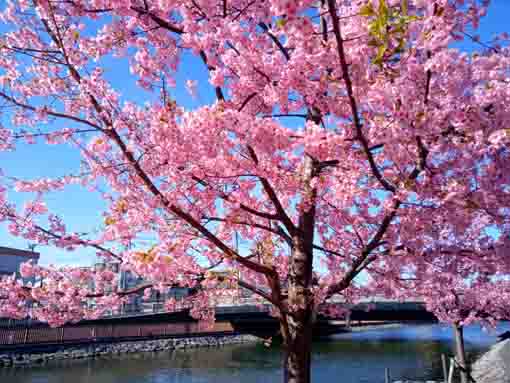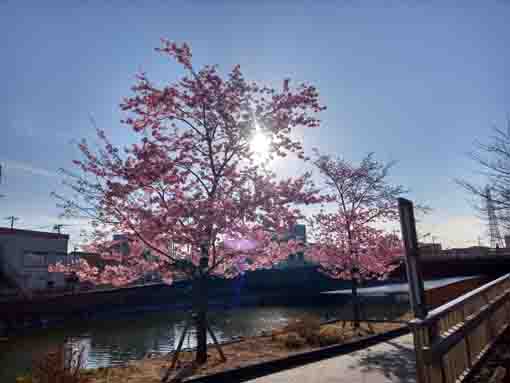 ---
February 24th, kawazu sakura by
Shinkawabashi Bridge
is fully blooming.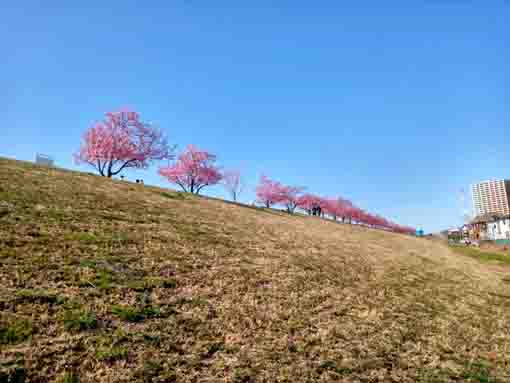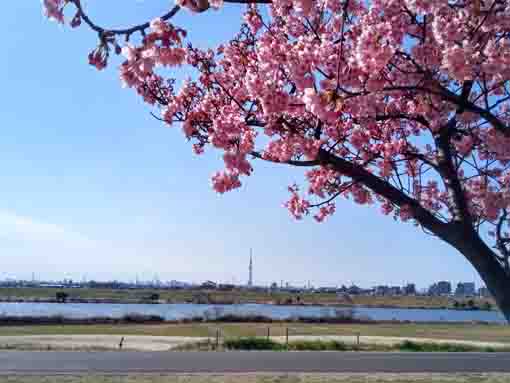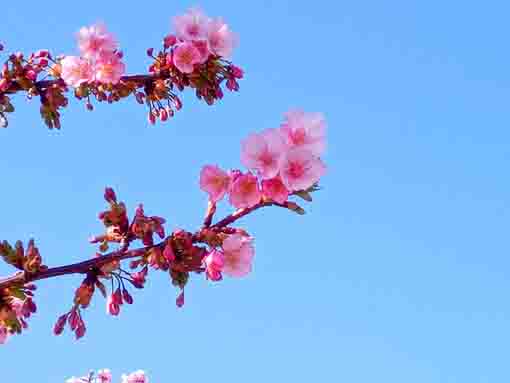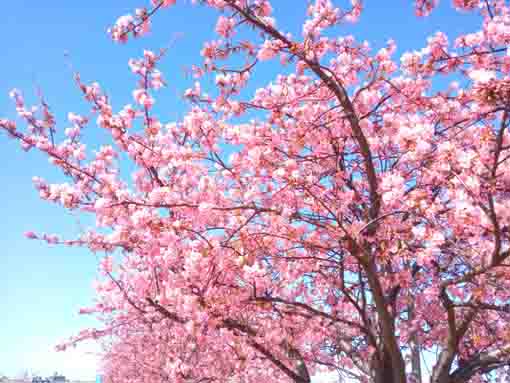 ---
February 23rd, 70% of Kawazu Sakura blossoms on
Edogawa bank
near Ichikawa Station has been blooming. Visitors could enjoy seeing in this weekend.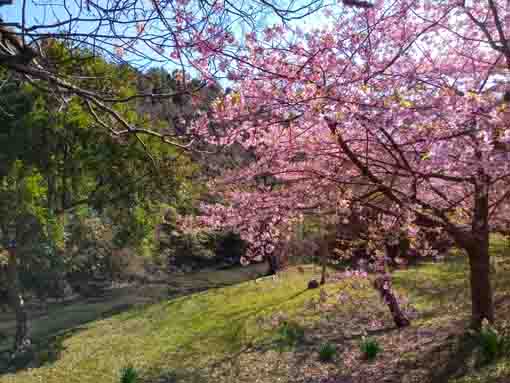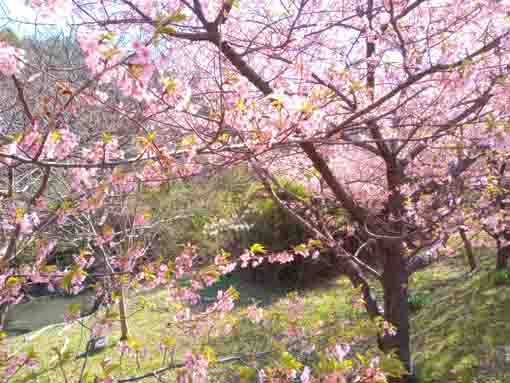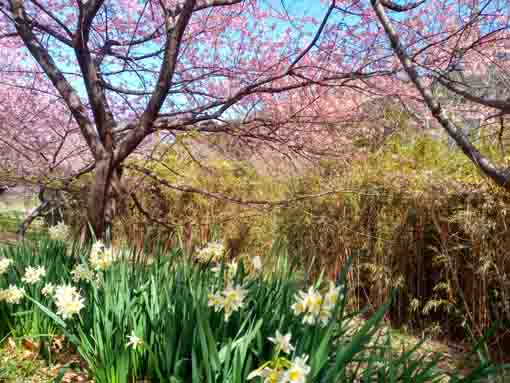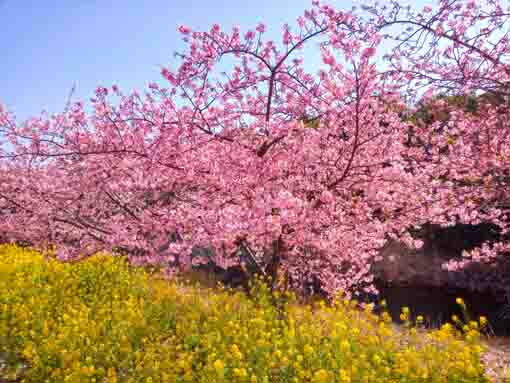 ---
February 23rd, Kawazu Sakura blossoms in
Niihama Yacho no Rakuen
has been blooming, so they have some green leaves among their blossoms.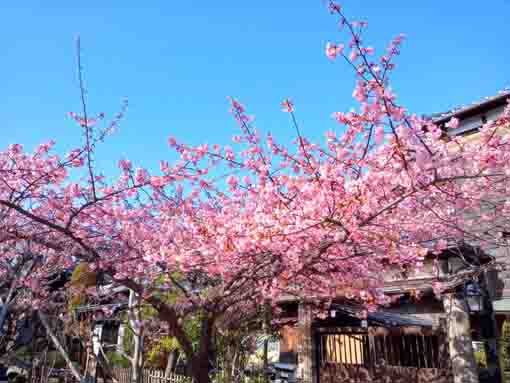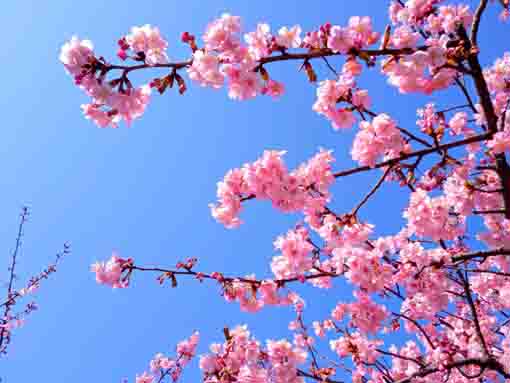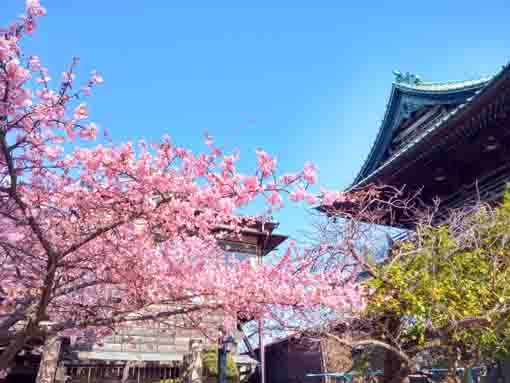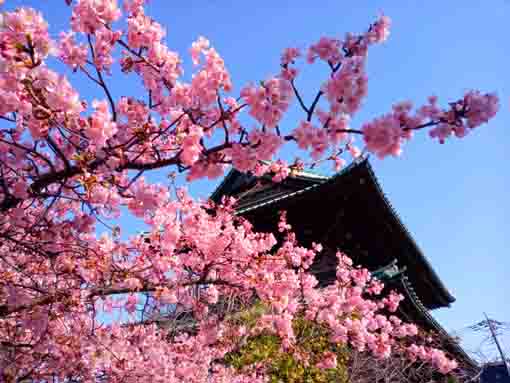 ---
February 20th, Kawazu Sakura in
Chisenin
looks full blooming. Visitors could be enjoy seeing the blossoms for a week.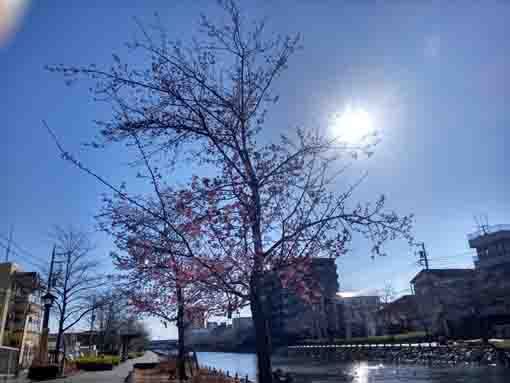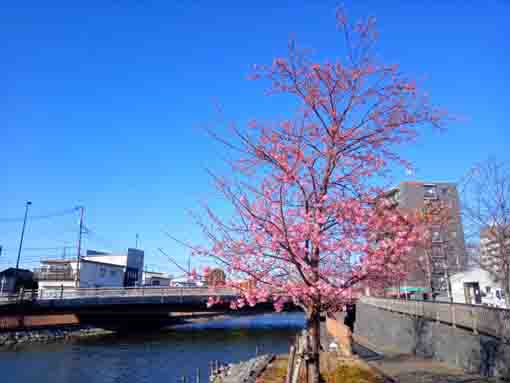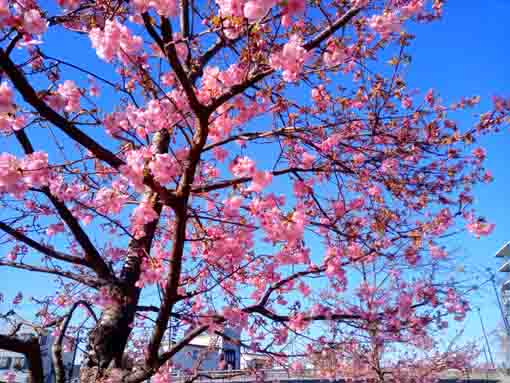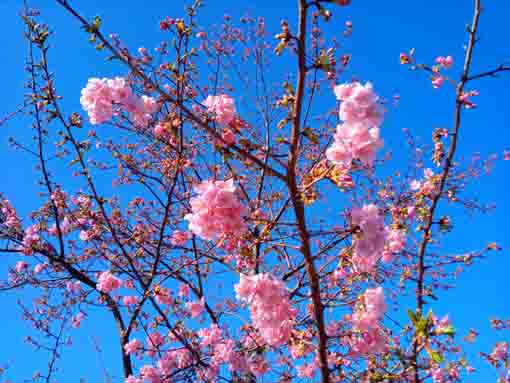 ---
February 17th, 30% of kawazu sakura blossoms on cherry trees planted along
Shinkawa River
by Shinkawabashi Bridge are blooming.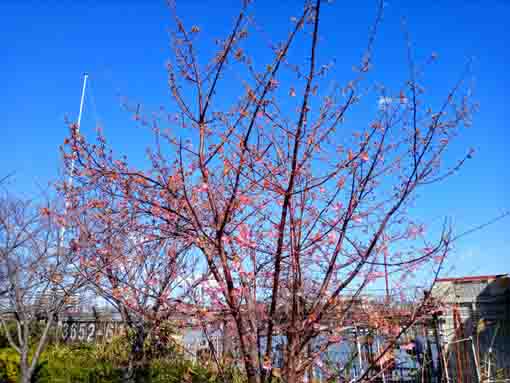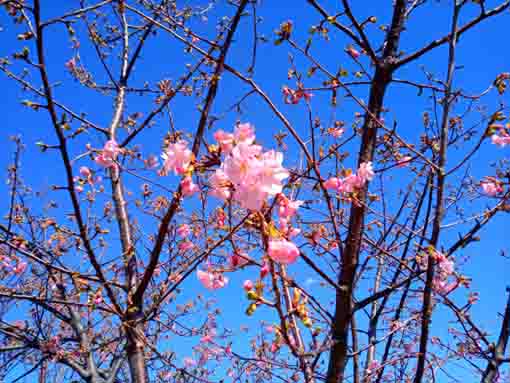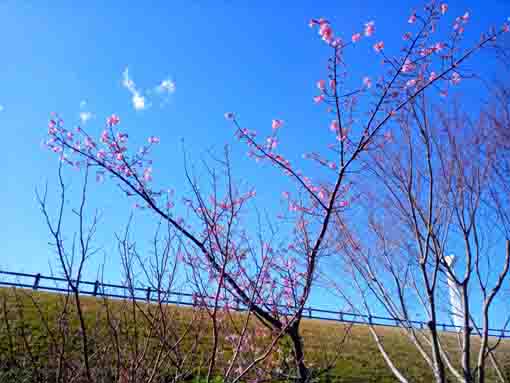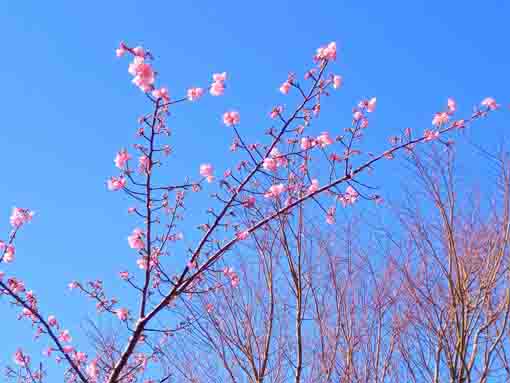 ---
February 16th, some kawazu sakura cherry blossoms are blooming on some trees planted along
Shinnakagawa River
.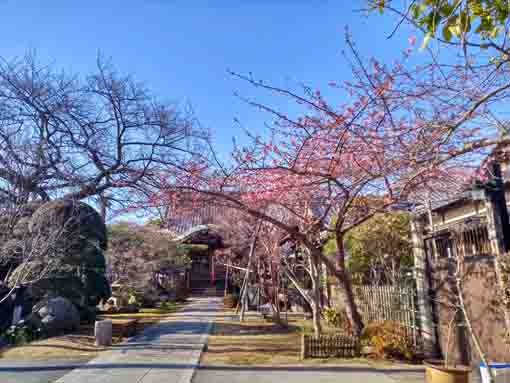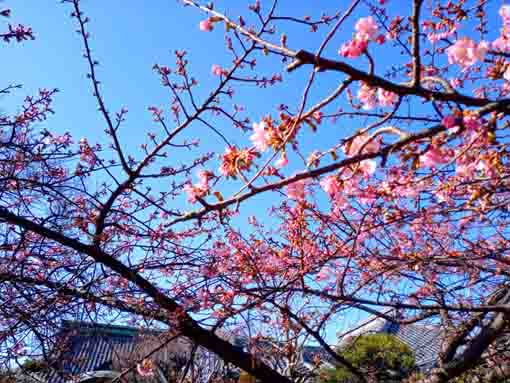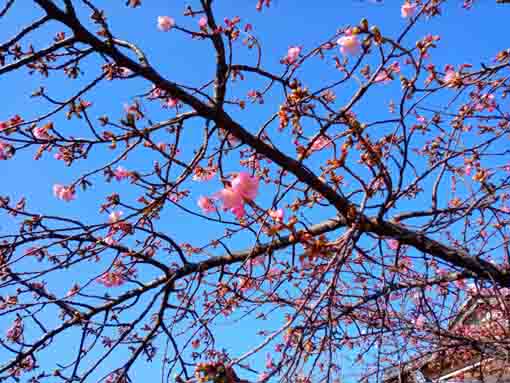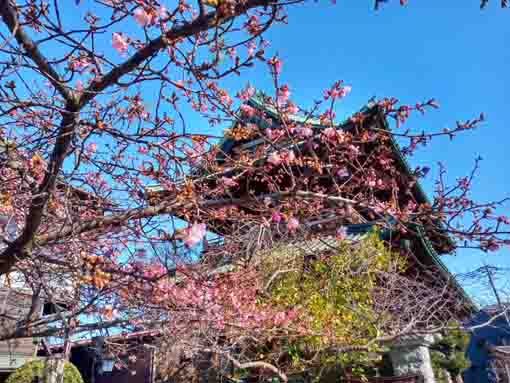 ---
February 14, Kawazu Sakura trees in
Chisenin
begun blooming. Chisenin is on the left of
Akamon Gate
of
Nakayama Hokekyoji
, so they welcome people visiting
Nakayama Hina Festival
in this year. By the way, it bloomed fully in March 18 in 2 years ago, and February 24 in last year, so the blossoms blooming in this year might be as early as in last year. And a Kawazu Sakura tree in front of the gate have a few blossoms. Anyway, yellow lemon fruits look sparkling in the blue sky!