Genshinan and its Stone Garden in Gyosen Park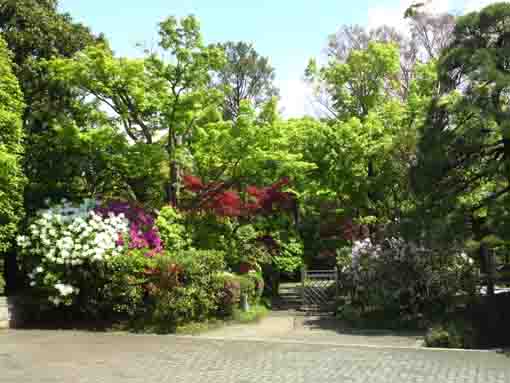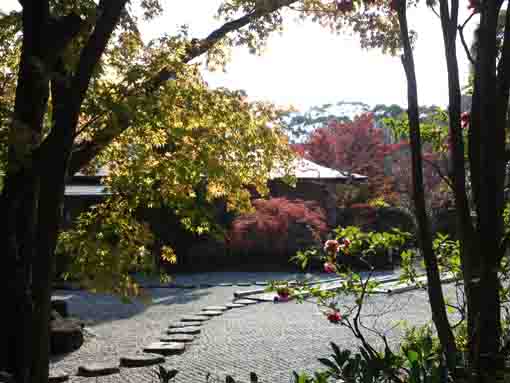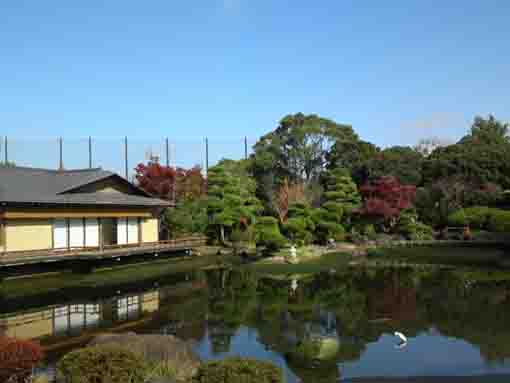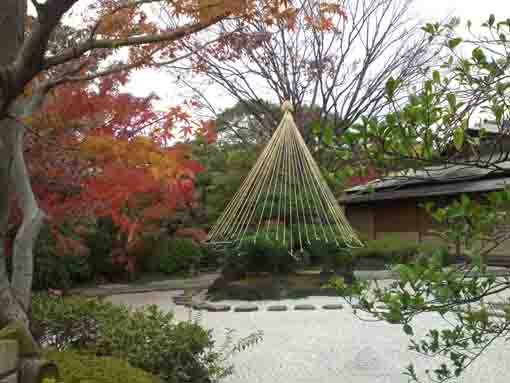 ---
Genshinan is a traditional Japanese style mansion standing in the centeral part of Gyosen Park in Edogawaku Tokyo. There is a stone garden with bamboo fences in front of the entrance of the house opening to west so it looks like a tea ceremony hall. Some azaleas blossoms in early summer and colored leaves in fall are beautifully decorate the stone garden. And on the east of Genshinan, there are a large pond called Shioiri no Ike and the terrace of it faces the pond for viewing the moon. They are surprised and excited when people come and see them. Why don't you visit Genshinan?
---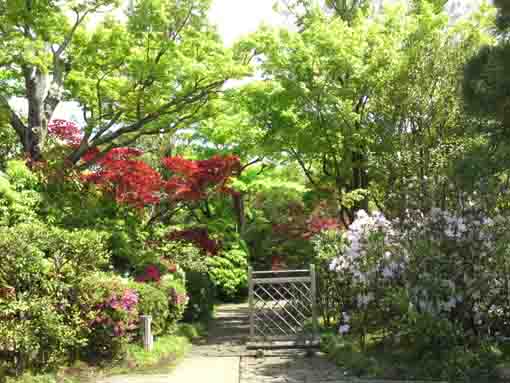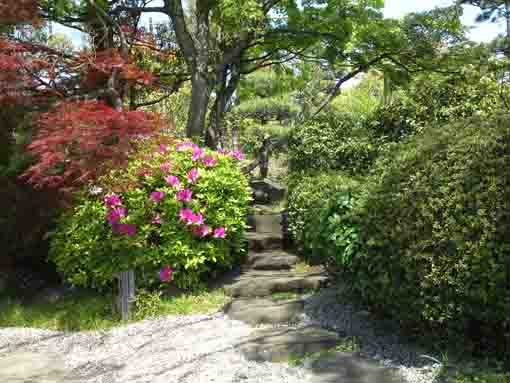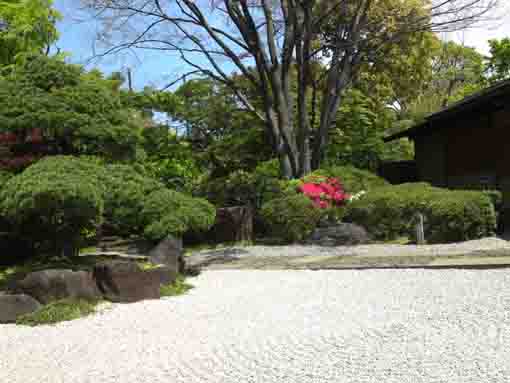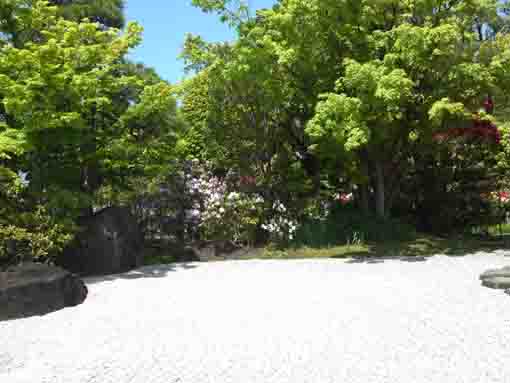 ---
In early summer, azalea blossoms put colors on Genshinan and the stone garden. The flowers decorate the bamboo gate and the tiny path.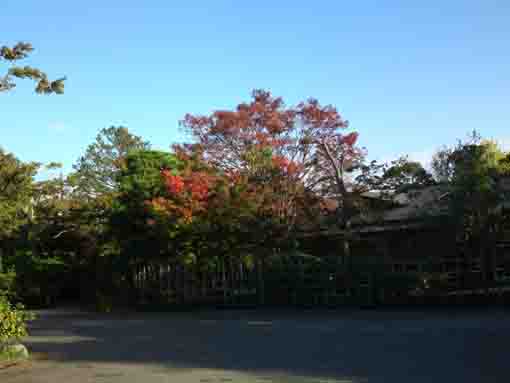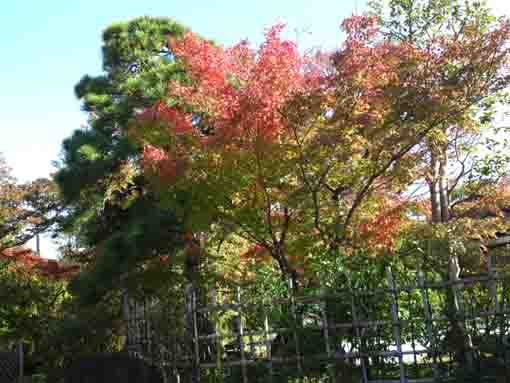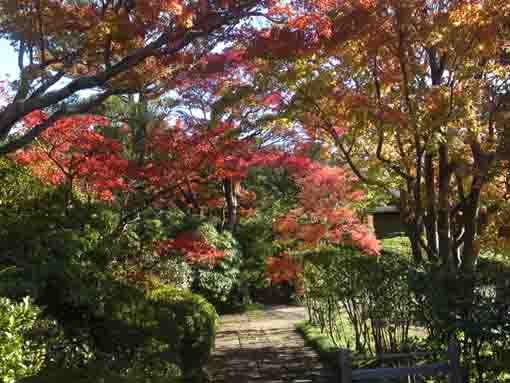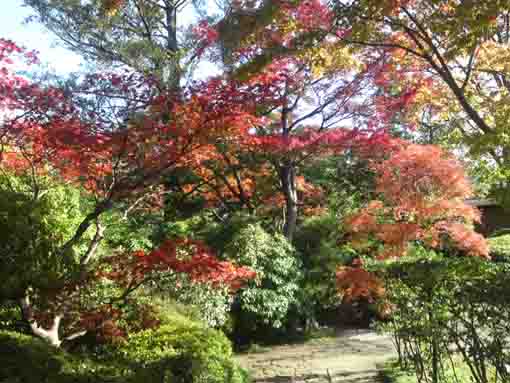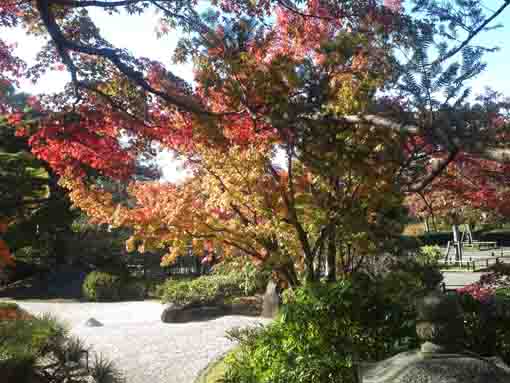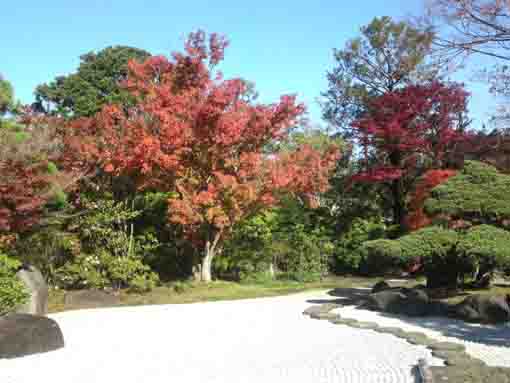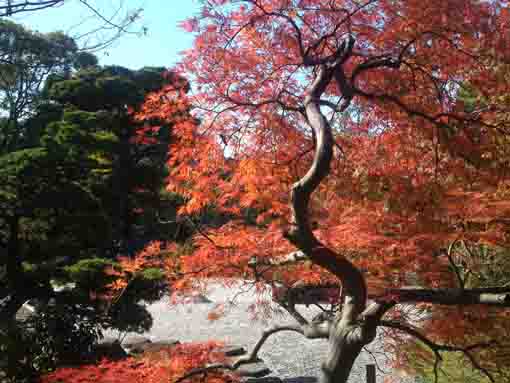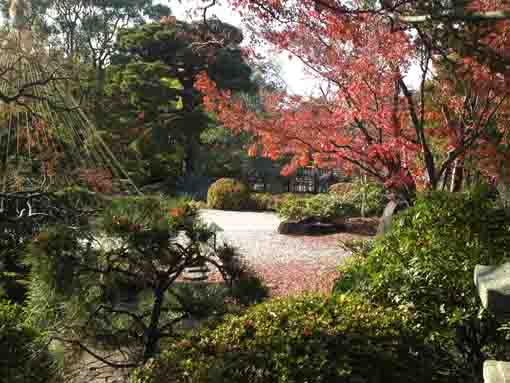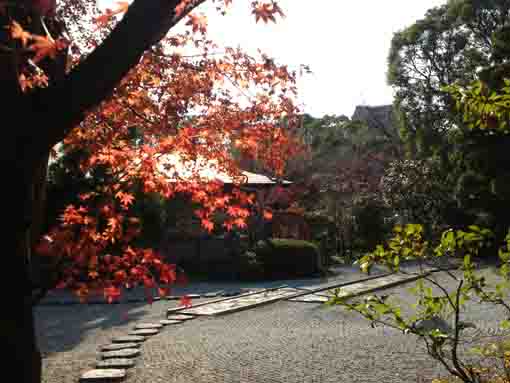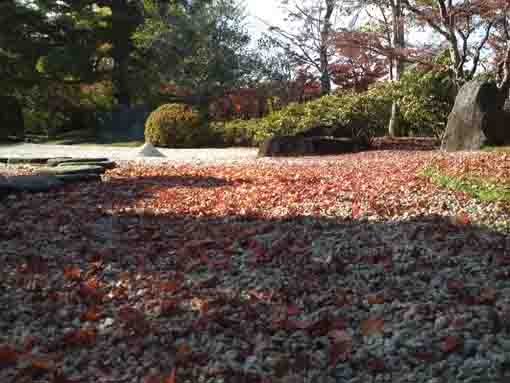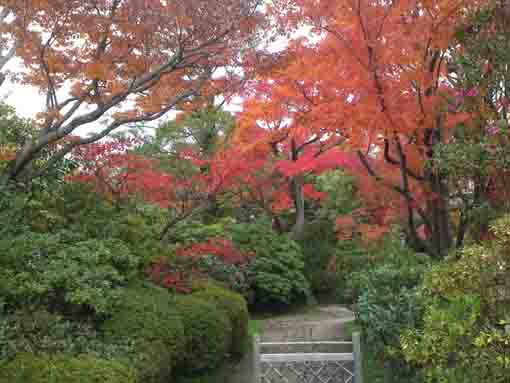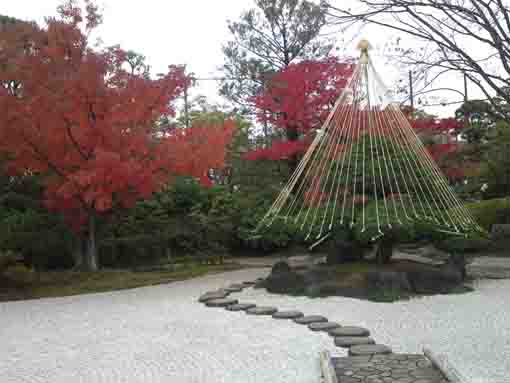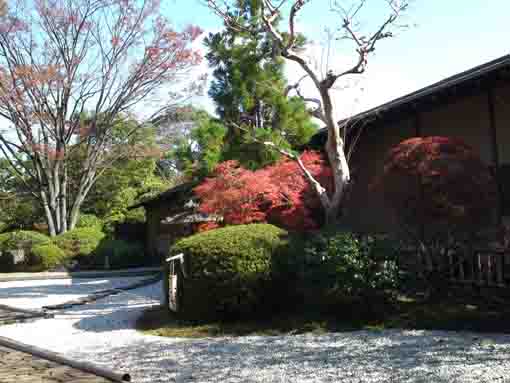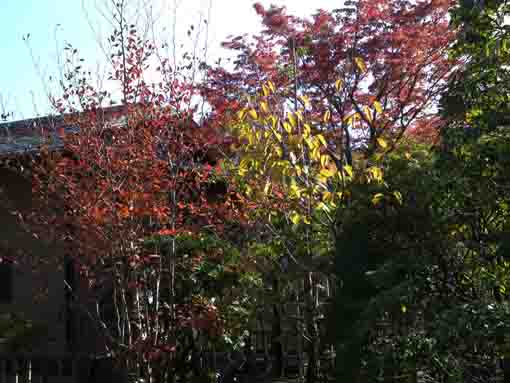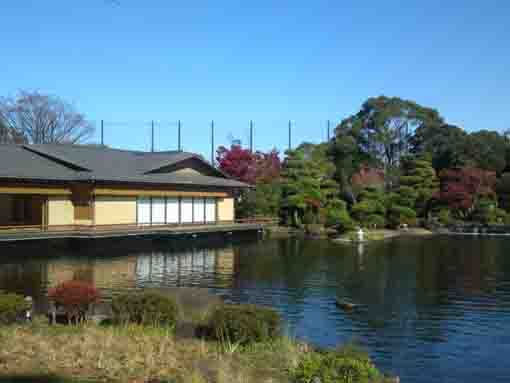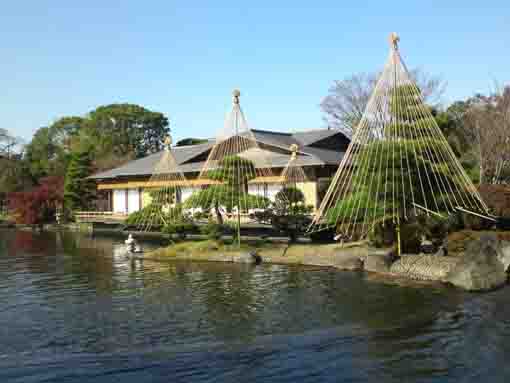 ---
It is tremendously beautiful to see the views of Genshinan with the stone garden and the pond in fall. Leaves around them change their colors day by day and fall little by little so it is very interesting to see the change. It is also beautiful to see in rainy day.
---
Genshinan in Gyosen Park
Genshinan in Gyosen Park has great accessibilities from both Narita and Haneda International Airport.
From Narita International Airport, take Sobu Express Line bound to Tokyo or Yokosuka and get off at Funabashi Sta, then transfer the line to Sobu line bound to Nakano or Mitaka ang get off at Motoyawata Sta. Or take Keisei-line bound to Ueno and get off Keisei Yawata Sta. Both from Motoyawata Sta and Keisei Yawata Sta, transfer the line to Toei Shinjuku line and get off at Funabori Sta. Or transfer the line at Nishi-funabashi to Tozai line of Tokyo Metro bound to Nakano or Mitaka, get off Nishi Kasai Sta.
From Haneda International Airport, ake Keikyu-line bound to Narita, transfer the line at Nihonbashi to Tozai line of Tokyo Metro bound to Nishifunabashi, Tsudanuma or Katsutadai, get off Nishi Kasai Sta.
From Iwamotocho Station at Akihabara, take Toei Shijuku line bound to Motoyawata and get off Funabori Sta.
From Tokyo (Otemachi) Sta, take Tozai line of Tokyo Metro bound to Nishi-funabashi, Tsudanuma or Katsutadai, get off Nishi Kasai Sta.
Take 12 minute walk from Nishi Kasai Sta and take 19 minute walk from Funabori Sta.
3-2 Kita Kasai, Tokyo
The Noted Spots near Gyosen Park in Edogawaku
---
---
---
---
---
---
---