Seasonal Views in Gyosen Park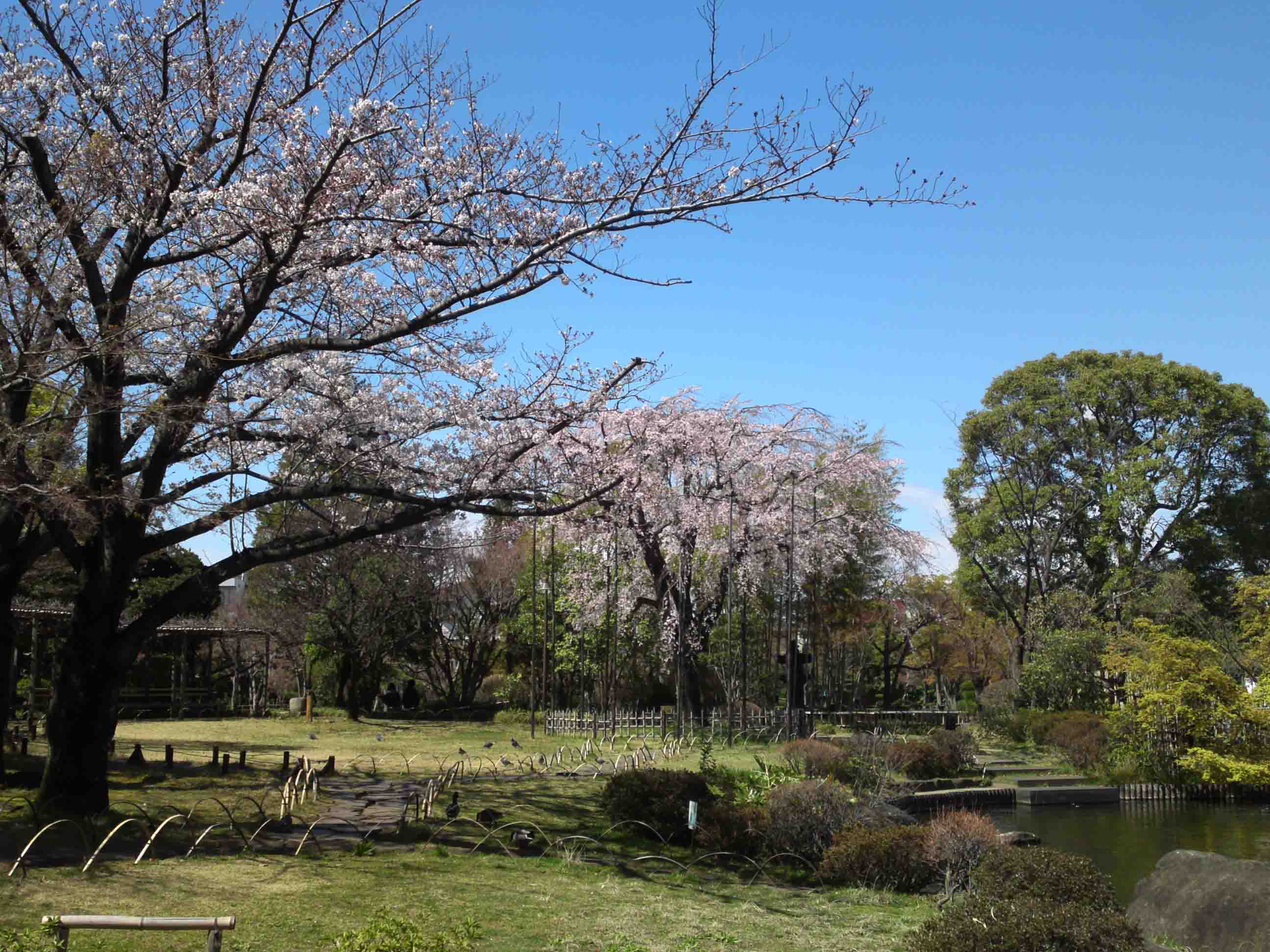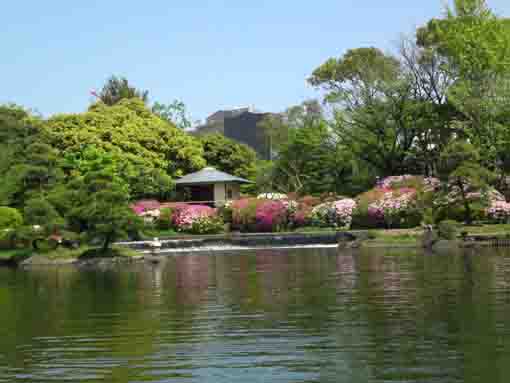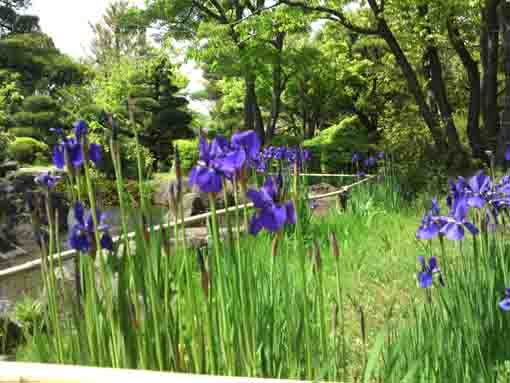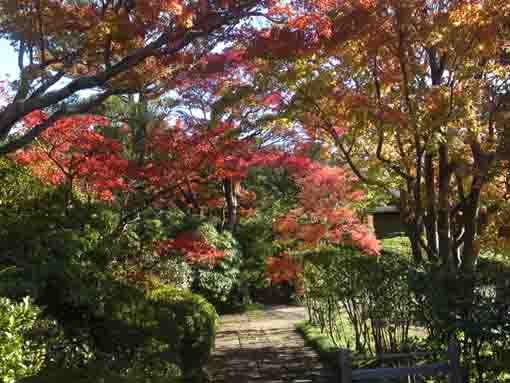 ---
In spring, thousands of visitors enjoy seeing many
cherry blossoms
bloom in Gyosen Park,
azaleas and irises
are in early summer and
colored leaves
like flame are in fall. There are many cherry trees, wisteria trellises, maple trees, azaleas, irises in the park and it has a stone garden, small and large bonds, and a Japanese garden called Heisei Teien in it. The flowers and blossoms are blooming in it. Why don't you visit Gyosen Park?
---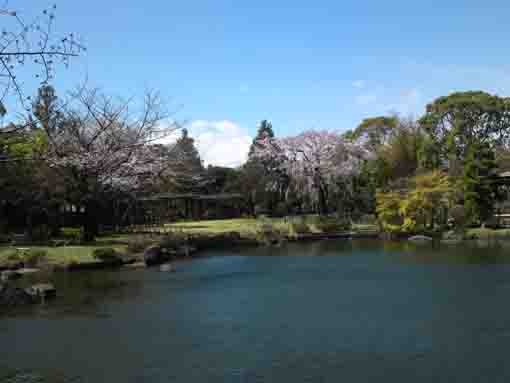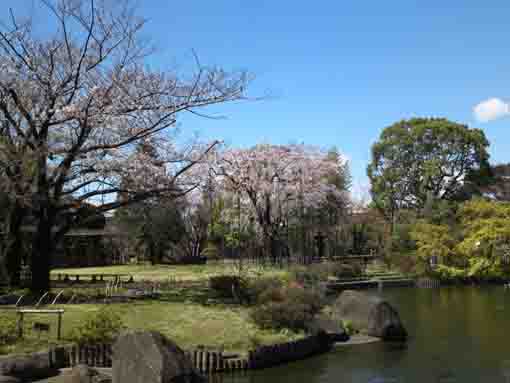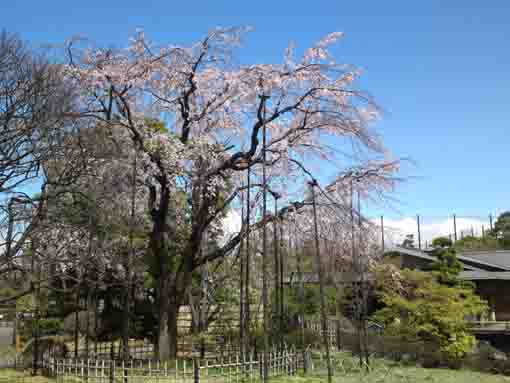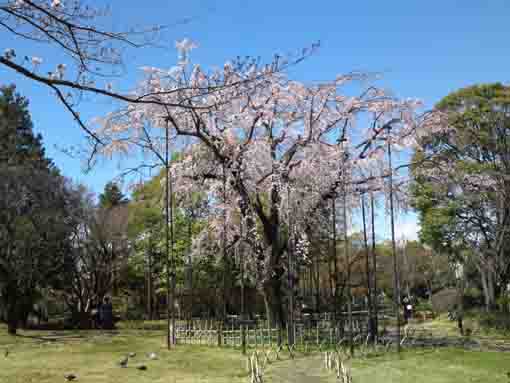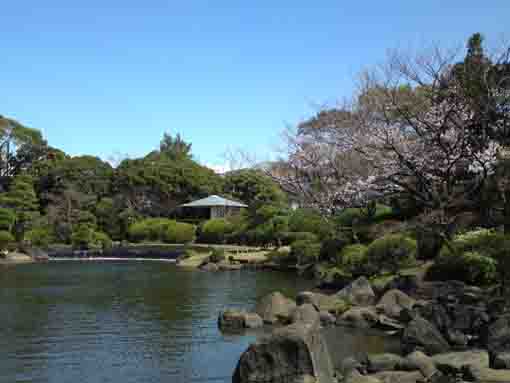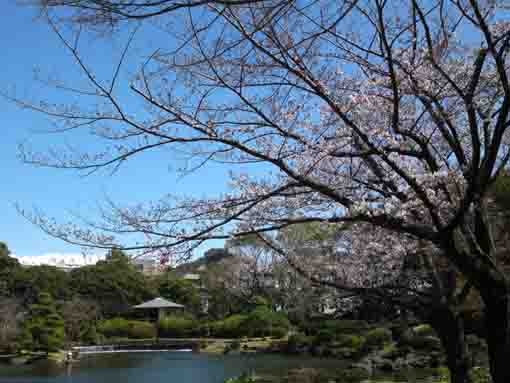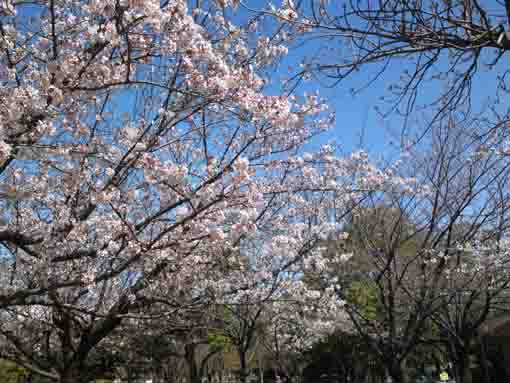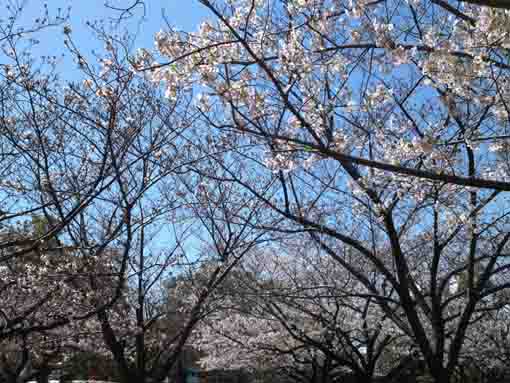 ---
In spring, there are many cherry blossoms blooming over Gyosen Park. On the playing ground, around the pond and so on, sakura blossoms paint the park in the spring colors. Moreover, visitors could enjoy seeing cherry blossoms in
Ukita Park
together.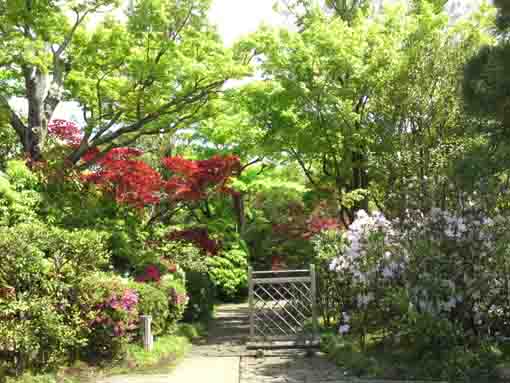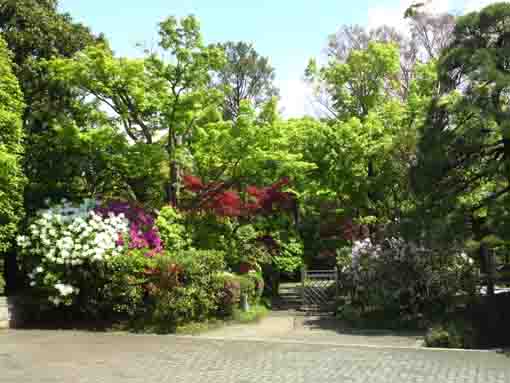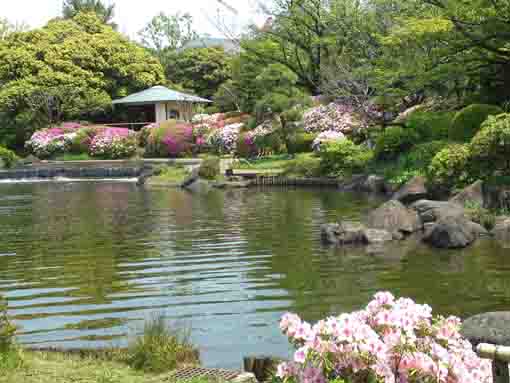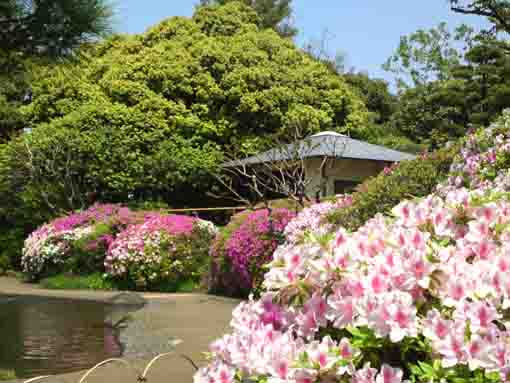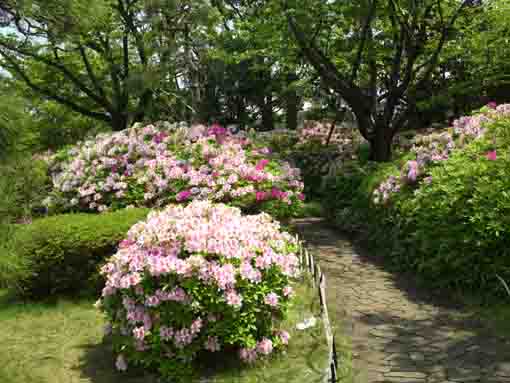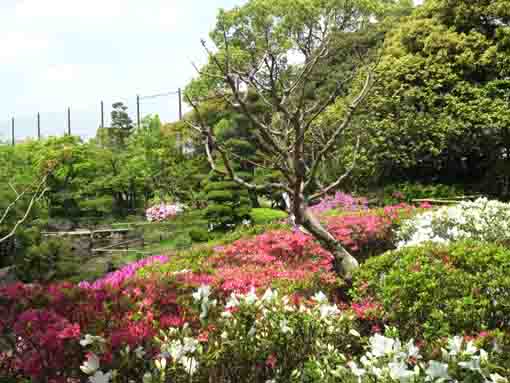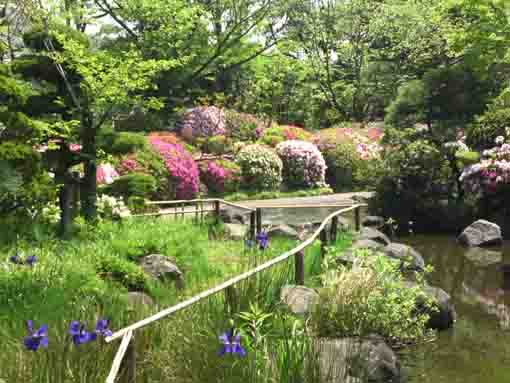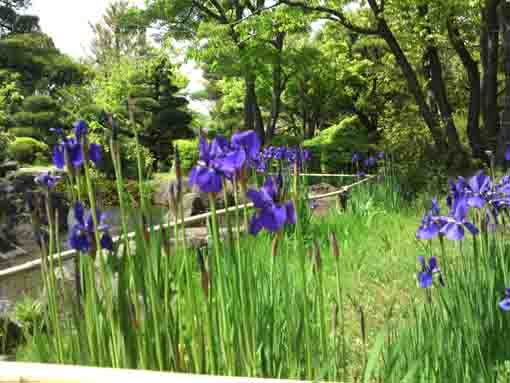 ---
In early summer, azaleas and irises bloom under the strong sun beam in the deep green in Gyosen Park. Some azaleas by the stone garden and many azaleas by the pond are sparkling. And deep blue irises bloom along small spring in the park.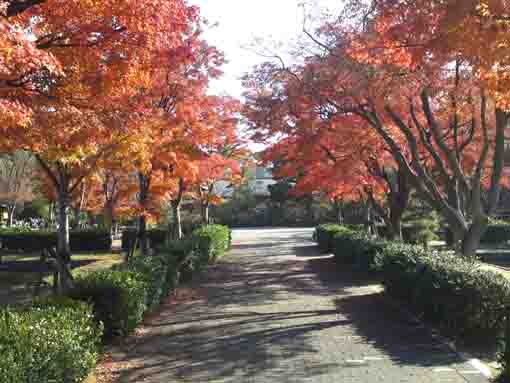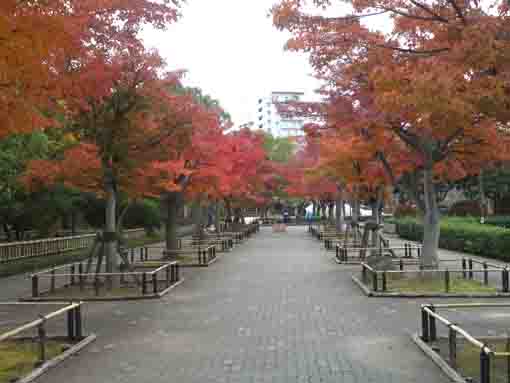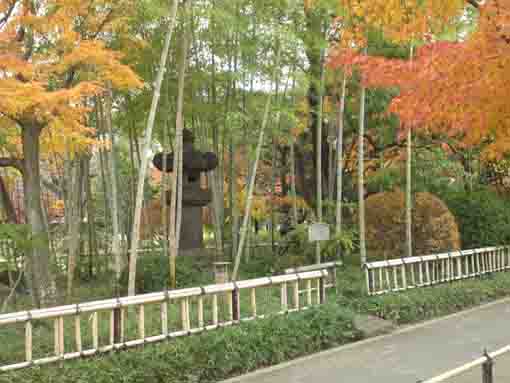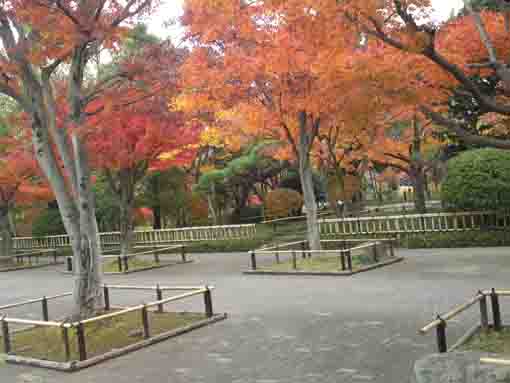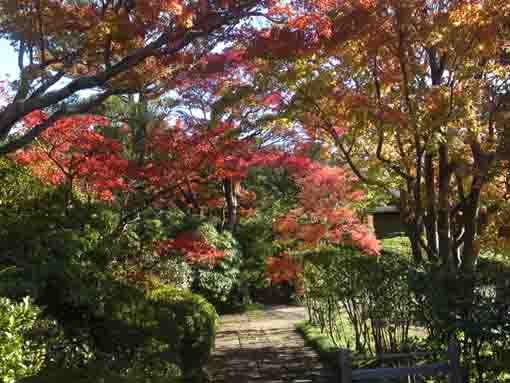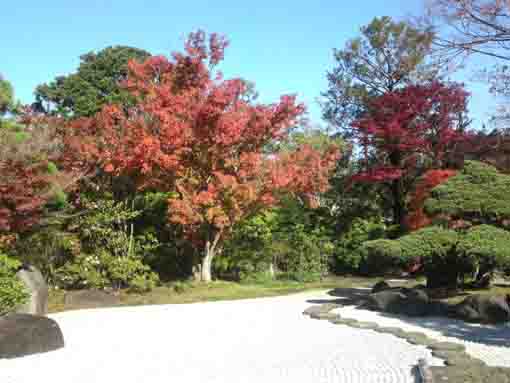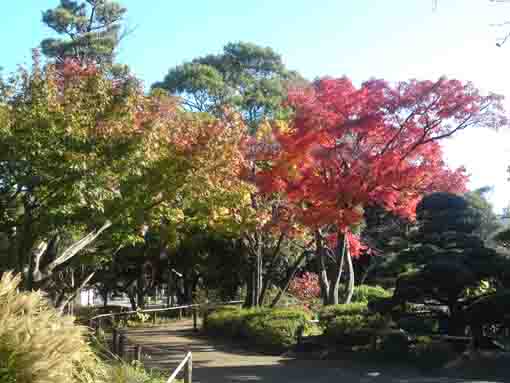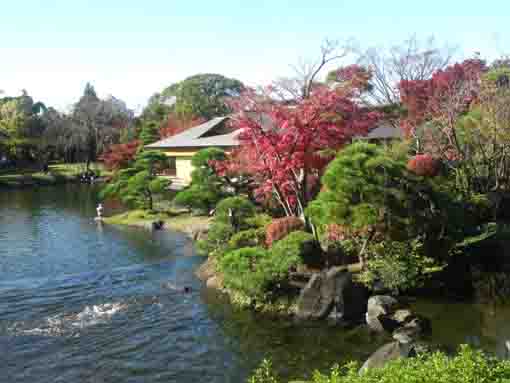 ---
Gyosen Park is one of the most popular spots for viewing colored leaves in Edogawaku. These leaves decorate both the Japanese and the stone garden in autumn colors. And many maple trees are planted along the paths by the ponds. It is good to take some pictures in fine days, but it is beautiful enough to do them in cloudy and rainy days.
The Location and Access to Gyosen Park
---
Gyosen Park
Gyosen Park has great accessibilities from both Narita and Haneda International Airport.
From Narita International Airport, take Sobu Express Line bound to Tokyo or Yokosuka and get off at Funabashi Sta, then transfer the line to Sobu line bound to Nakano or Mitaka ang get off at Motoyawata Sta. Or take Keisei-line bound to Ueno and get off Keisei Yawata Sta. Both from Motoyawata Sta and Keisei Yawata Sta, transfer the line to Toei Shinjuku line and get off at Funabori Sta. Or transfer the line at Nishi-funabashi to Tozai line of Tokyo Metro bound to Nakano or Mitaka, get off Nishi Kasai Sta.
From Haneda International Airport, ake Keikyu-line bound to Narita, transfer the line at Nihonbashi to Tozai line of Tokyo Metro bound to Nishifunabashi, Tsudanuma or Katsutadai, get off Nishi Kasai Sta.
From Iwamotocho Station at Akihabara, take Toei Shijuku line bound to Motoyawata and get off Funabori Sta.
From Tokyo (Otemachi) Sta, take Tozai line of Tokyo Metro bound to Nishi-funabashi, Tsudanuma or Katsutadai, get off Nishi Kasai Sta.
Take 12 minute walk from Nishi Kasai Sta and take 19 minute walk from Funabori Sta.
3-2 Kita Kasai, Tokyo
The Noted Spots near Gyosen Park in Edogawaku
---
---
---
---
---