The First Dai Sojo Gyoki Dai Bosatsu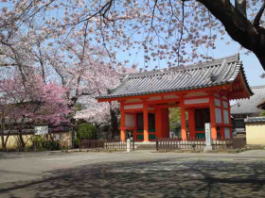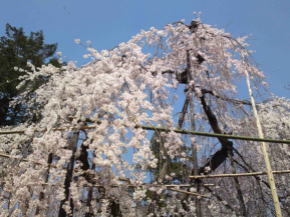 ---
Gyoki Bosatsu
was a great Buddism priest in Nara period was appointed as the first Dai Sojo (the highest ranked priest in the Buddhist in Japan) by the Emperor Shomu because of his contribution to build the Great Buddha in Nara and Kokubunji Temples throughout Japan.
There are several legends that
Gyoki
had visited some places in Ichikawa and Urayasu city when he had come to build Shimousa Kokubunji Temple and Kokubunniji Nunnery, so Mamasan Guhoji Temple was built by him to hold a memorial service for her departed soul of Tekona, the legendary beauty in Myriad Leaves. The statue of Amida Nyorai, the principle image of Shogenji Temple along Gyotoku Kaido Highway is said to be carved by Gyoki Bosatsu. And the statue of Seishi Bosatsu in Dairenji Temple in Horie Urayasu is also said to be carved by him, and Gyoki built a small hall there to dedicate it.
In this page, several landmarks connecting with
Gyoki Bosatsu
in Ichikawa and Urayasu city are introduced. Why don't you visit them?
---
The Noted Spots Connecting with Gyoki Daibosatsu
---
---
---
---
---
---
---
The Location of the Landmarks connecting to Gyoki
---
| | |
| --- | --- |
| Shimousa Kokubunji Temple | 3-20-1 Kokubun, Ichikawa-shi, Chiba-ken |
| Shimousa Kokubunniji Nun | 4-17 Kokubun, Ichikawa-shi, Chiba-ken |
| Mamasan Guhoji Temple | 4-9-1 Mama, Ichikawa-shi, Chiba-ken |
| Tekona Reishindo | 4-5-21 Mama, Ichikawa-shi, Chiba-ken |
| Mama no Tsugihashi Bridge | 4-7-24 Mama, Ichikawa-shi, Chiba-ken |
| Kameiin Temple and Mama no I Well | 4-4-9 Mama, Ichikawa-shi, Chiba-ken |
| Shochizan Shogenji Temple | 3-6 Kawara, Ichikawa-shi, Chiba-ken |
| Koensan Dairenji Temple | 4-14-2 Horie, Urayasu-shi, Chiba-ken |
| Yakuosan Tomeiji Temple | 1-1-8 Higashi Nakayama, Funabashishi, Chibaken |
| Taihosan Jiunji Temple | 6-25-7 Miyamoto, Funabashishi, Chibaken |
| Kaishosan Rengeji Temple | 6-4-11 Edogawa, Edogawaku, Tokyo |
| Fushosan Chikoin Temple | 3-14-3 Higashi Kasai, Edogawaku, Tokyo |
| Muryosan Henshochiin Shokakuji Temple | 7-23-17 Higashi Kasai, Edogawaku, Tokyo |