Kyoshi Takahama and His Essay Nakayama Dera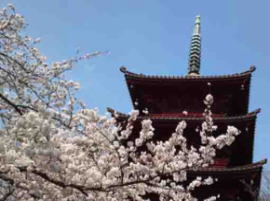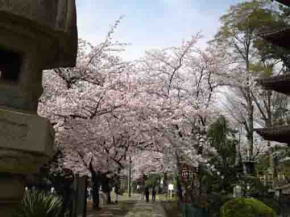 ---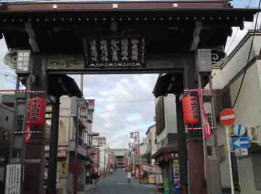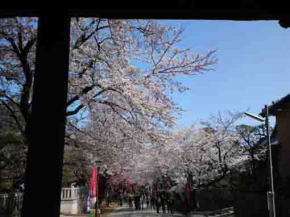 ---
In an essay '
Nakayama Dera
' written by Kyoshi Takahama, a famous writer from Meiji to Showa, describes a lot about Nakayama, Yawata and Ichikawa in 1897. At that time he was 24 years old, and he was not interested in much about Nakayama Hokekyoji Temple. But he went to the temple since he might be urged by
Shiki Masaoka
who was his teacher and a great poet in his age, so Kyoshi wrote in the essay that Shiki had loved
Nichiren
.
Kyoshi Takahama got on Sobu Tetsudo Line (now called Sobu Line) had opened in 1893 at Honjo Station in
Tokyo
and got off at Nakayama Station (now Shimousa Nakayama Station), then he visited Nakayama Hokekyoji Temple.
At the temple, Kyoshi sat at Soshido Hall and he was lost in thought. He wrote that his ideal residence could be not in urban area but not far from it. He thought it at Nakayama, it supposed to be that Kyoshi would praise Nakayama could have a comfortable environment to live.
After that Kyoshi walked to Yawata and saw Yawata no Yabushirazu and Senbon Icho in Katsushika Hachimangu Shrine. It is very interesting that the trees lined along the approach road of the shrine had changed, he wrote they were pine trees, but now they are gingko trees. And he misunderstood that the symbolic tree in the shrine would be a huge hackberry, but it is the huge gingko tree in real. Moreover, young writer Kyoshi decided to walk to home in Tokyo instead of waiting for the next train for a half and an hour at Ichikawa Station, he called
Edogawa River
'
Tonegawa River
' while he was crossing it.
In this page, some of the noted landmarks in Nakayama, Yawata and Ichikawa described in Nakayama Dera written by
Kyoshi Takahama
, a famous writer in Meiji Period. After reading his essay, visitors could find them much attractive than usual. Why don't you visit them?
Kyoshi Takahama 1874-1959
Kyoshi Takahama was a haiku poet and writer from Meiji to Showa. His name was Kiyoshi Takahama. His home town was Ehime prefecture the same as his teacher Shiki Masaoka.
Kyoshi became a leading haiku poet of 'Hototogisu' after the death of Shiki. He valued form, seasonal words and objective sketching of subjective feelings on his writing, and he insisted that the ideology of making haiku poems could be pure and natural without any preconceptions. He contributed diffusing haiku poems and training young haiku poets. He wrote many essays and novels, 'Keito (cockscomb)', 'Haikaishi (haikai creators)', and 'Kaki Futatsu (the two persimmons) ' are his novels. Dakotsu Iida, Kusatao Nakamura,
Shuoushi Mizuhara
, Teijo Nakamura and so forth were his disciples.
In 1937, Kyoshi Takahama was appointed to the member of Japan Art Academy and in 1954 he was awarded The Order of Culture.
Anyway, in the volume 8th in the complete works of Kyoshi Takahama, his essay 'Nakayamadera' describes his visit in Nakayama Hokekyoji Temple.
参考
引用・抜粋および参考
市川市ホームページ
市川市立図書館ホームページ
定本高浜虚子全集第8巻写生文集1「中山寺」 毎日新聞社
大辞林
日本世界人名辞典
新制版 日本史辞典
美術人名辞典
デジタル大辞泉
デジタル版 日本人名大辞典
ブリタニカ国際大百科事典
ウィッキペディア
---
The Noted Spots Appear On Nakayama Dera By Kyoshi
---
---
---
---
---