A Walk On The Old Battlefields and The Satomi's Legends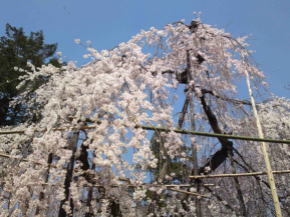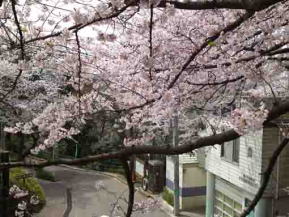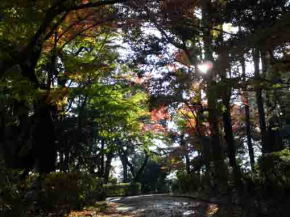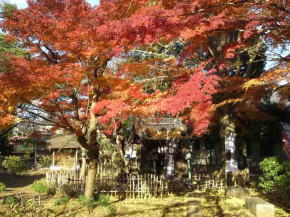 ---
In Konodai on the southern tip of Shimousa Plateau in the southern part of Kanto Plain, the big battles called
Konodai no Kassen (the Battle of Konodai)
in
Sengoku Period
had happened twice.
The 1st battle of Konodai in 1538 was fought between Haruuji Ashikaga (Koga Kubo) and Yoshiaki Ashikaga (Oyumi Kubo) to gain the power to rule the Kanto,
Hojo Clan
in
Odawara
supported the Koga Kubo and
Satomi Clan
in
Awa province
supported the Oyumi Kubo. And the Koga Kubo and the Hojo won the first battle. And the 2nd Battle of Konodai in 1564 was between the Hojo and the Satomi again. The Satomi took
Konodaijo Castle
to stop the Hojo's expansion. The Hojo won again and the Satomi lost their power completely.
The main battles fought in the areas around Konodaijo Castle (now Satomi Park in Ichikawa City). The Grave of Hirotsugu Satomi and the Momorial for Samurais of Satomi Clans and Yonaki Ishi (the stone crying at night) remain in the park. The slope in front of Sairenji Temple that is famous for the Literature Monument of Nogiku no Haka standing was the old battlefield of the 2nd battle of Konodai in 1564. The samurais of course fought at a shore of Junsaiike Pond. And Himemiya Shrine under two large gingko trees beside the south entrance of Junsaiike Pond Park has a sorrow story about the battles. Fushihime Sakura in Mamasan Guhoji Temple was named after the princess Fushihime appearing on
the Eight Dogs (Satomi Hakken den)
, and Satomi Ryujindo Hall in the temple enshrines a princess of the Satomi Family. The Hojo camped at Nakayama Hokekyoji Temple at the 2nd battle. Awa Jinja Shrine in the south of Nakayama Hokekyoji Temple has a legend of Hirotsugu Satomi. Takaishigami Jinja Shrine across Keisei Dentetsu Rail Road and the west side of Kiorosu Kaido Highway is said to have the tomb of the samurai worrier belonging to the Satomi, Tokifusa Masaki.
Over 10,000 of samurai worriers had fought at the battles, and several legends has existed.
In this page, some noted spots related to
the Battle of Konodai
and
Satomi Clan
are introduced.
Why don't you visit the spots related to the Battle of Konodai and Satomi Clan?
---
The Noted Spots Related to the Satomi and the Old Battlefields
---
---
---
---
---
---