Issa Kobayashi | The Great Haiku Poet in Edo Period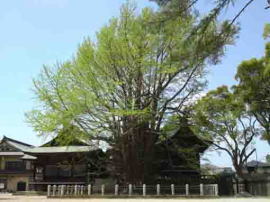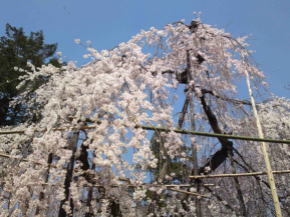 ---
Mamasan Guhoji Temple was a popular resort in
Edo period
that had been introduced in
Myriad Leaves
, and Issa Kobayashi, one of the most popular
haiku
poet in Edo period, visited it and wrote a poem of it. A stone tablet inscribed the poem written by Issa Kobayashi stands beside the Niomon Gate of this temple.
Mamasan Guhoji Temple was described in a ukiyoe picture drawn by a famous ukiyoe painter
Hiroshige Utagawa
named Meisho Edo Hyakkei (the 100 noted spots in Edo) as a popular spot for viewing colored leaves in fall. And Tekona Reishindo Hall and Mama no Tsugihashi Bridge are on it. Issa Kobayashi might visit them when he come to Mamasan.
Moreover, another stone tablet inscribed one of his haiku poem stands in Katsushka Hachimangu Shrine in Yawata famous for Senbon Icho Gingko Tree designated as a national natural treasure. At that time, he might visit Yawata no Yabushirazu.
The views are almost completely different from that Issa Kobayashi visited, Suzaku Mon Gate and Fushihime Sakura in Mamasan Guhoji Temple and Senbon Icho Gingko Tree in Katsushika Hachimangu Shrine could exist for over several hundred years ago.
In this page, some landmarks connected with a haiku poet in Edo period, Issa Kobayashi are introduced. Why don't you visit them?
---
The Noted Spots Connecting With Issa Kobayashi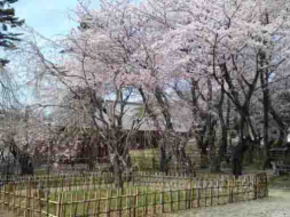 This temple has a stone tablet inscribed a haiku poem by Issa Kobayashi.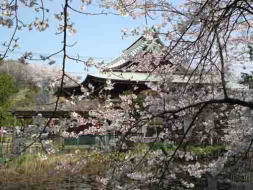 The legendary beauty Tekona appears on many poems and story is dedicated this temple.
---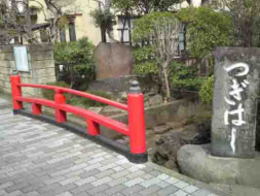 This bridge has been introduced in many poems for 1000 years.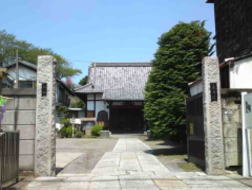 Tekona dove into Mama no I well in this temple.
---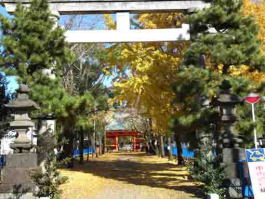 This shrine has a stone tablet inscribed a haiku poem by Issa Kobayashi.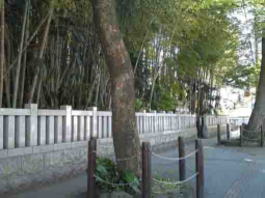 This bamboo wood is a famous landmark that Mito Komon had got lost.
---