A Walk on Landmarks of Viewing Cluster Amaryllis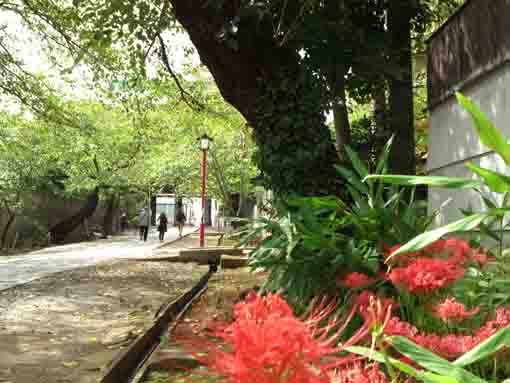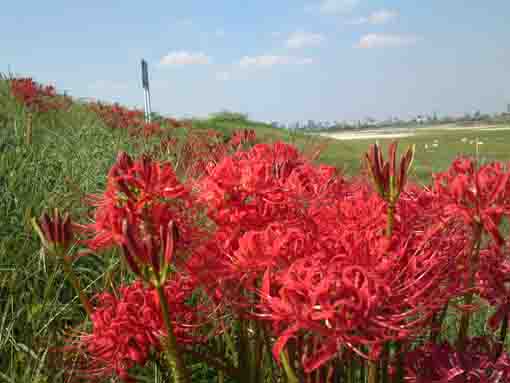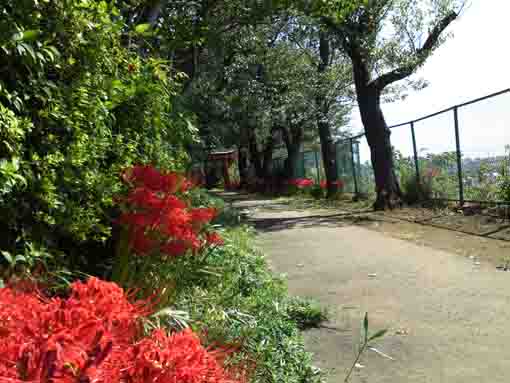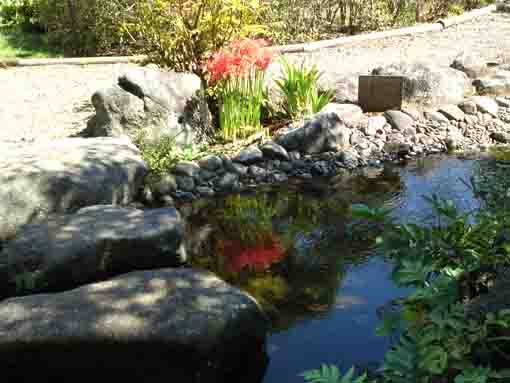 ---
About the Autumnal Equinox Day, cluster amaryllis begin blooming, they stand up to the sky from the ground. Many of them are red, but white, pink and yellow flowers could be seen in some places. There are some noted spots in Ichikawashi and Edogawaku where cluster amaryllis flowers bloom in. In this page, those landmarks with cluster amaryllis are introduced . Nakayama Hokekyoji Temple, Anseiin, Mamagawa River, Shirahata Jinja Shrine, Manyo Botanical Garden, Edogawa River, Ichinoe Sakaigawa Water Park and Myouonji Temple have many red flowers blooming in. Visitors must feel like walking in a paradise. Why don't you visit them?
---
The Noted Spots of Viewing Cluster Amaryllis
---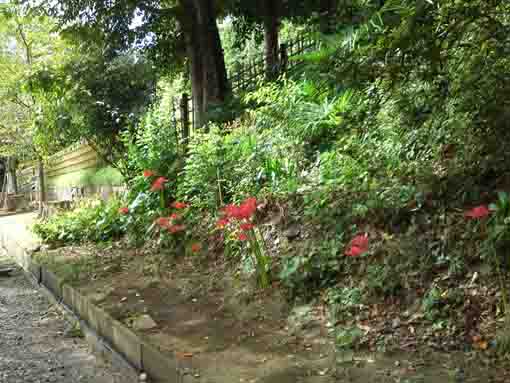 There are some places to see cluster amaryllis in it.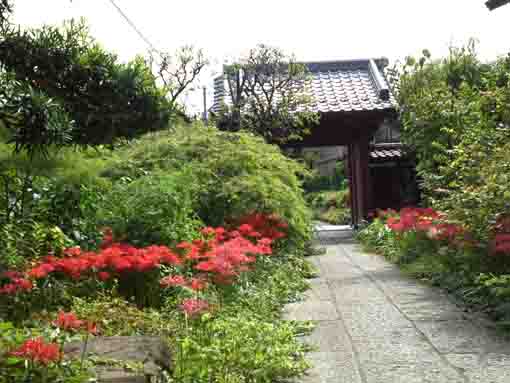 Anseiin Temple in Nakayama
The site must be a flower garden once it had been called.
Under Construction
---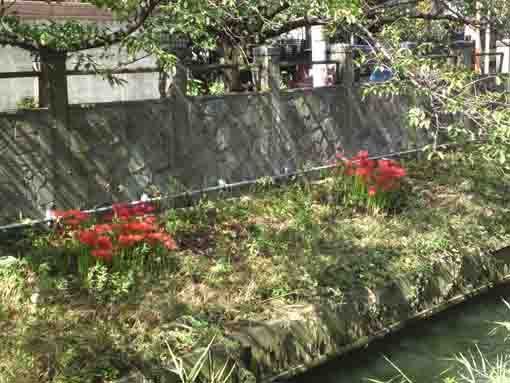 Red spider lilies are seen in some places on its banks.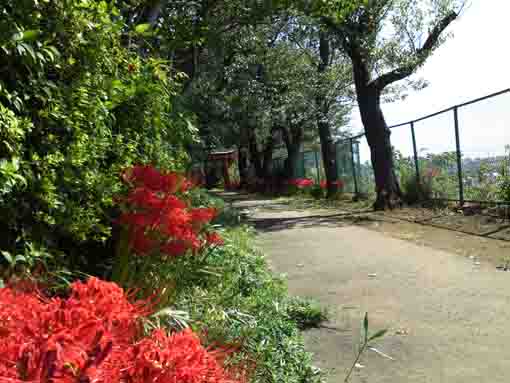 Many cluster amarylis bloom on the approach road on the cliff.
---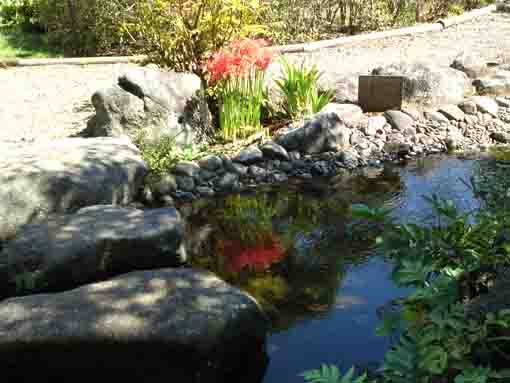 Cluster Amaryllis are seen beside a stream in the garden.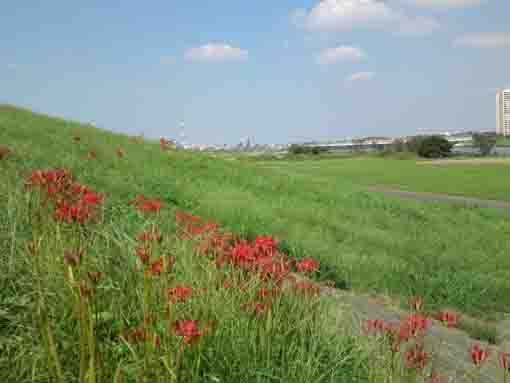 Cluster Amaryllis bloom on the west bank of the river.
---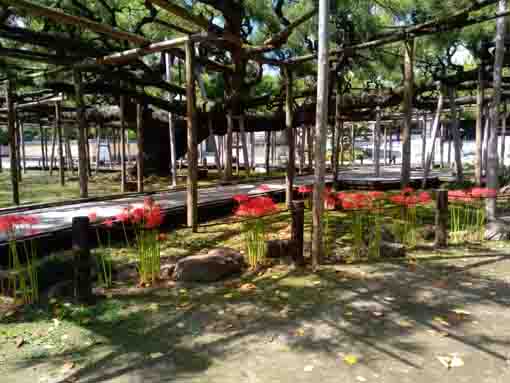 Red Spider Lilies are seen under the huge Pine tree.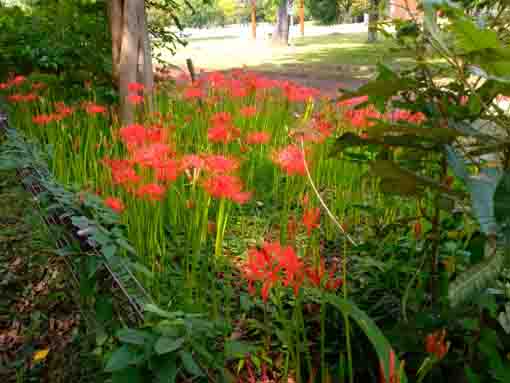 Red Spider Lilies bloom in the east area of the park.
---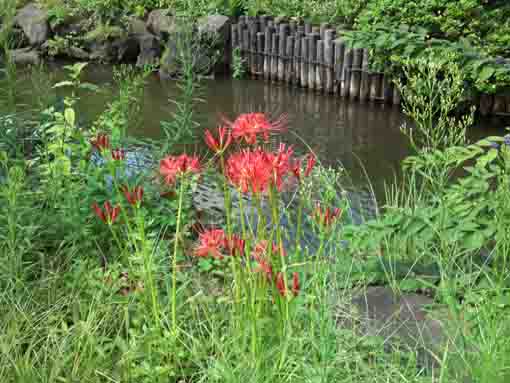 Cluster amaryllis are seen in some places along the river.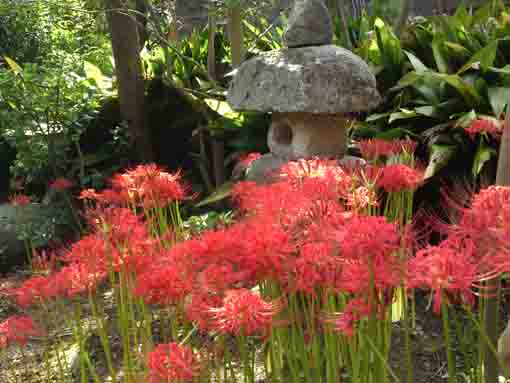 Many flowers of cluster amaryllis bloom in this small temple.
---