Kenponzan Seijuji Temple in Gyotoku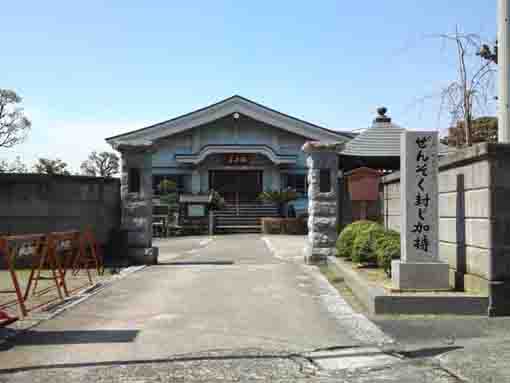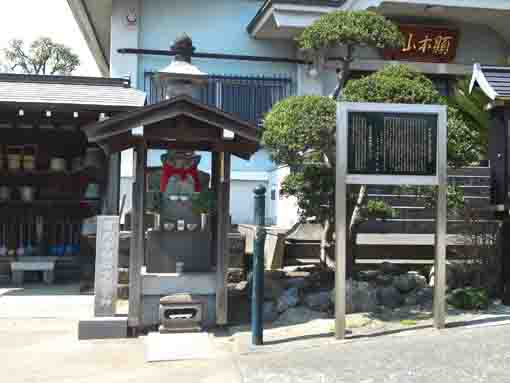 ---
Kenponzan Seijuji Temple
is a famous temple belonging to Nichiren Sect that the priest performs incantations to cure asthma and has dedicated a guardian deity to protect ears from some diseases. There is Kasuga Jinja Shrine next to the temple and some Japanese style wooden housings along Naritamichi Road in front of the temple that tells history and prosperity of Gyotoku with salt industry before the Meiji Restrations.
Why don't you visit Kanponzan Seijuji Temple?
---
Kenponzan Seijuji Temple
The History of Kenponzan Seijuji Temple
Kanponzan Seijuji Temple belonging to Nichiren Sectu was built in 1598 by the venerable Nichibun.
The mother of the venerable Ganzan, the 32nd chief priest of Kenponzan Seijuji Temple, had trouble with athma and her son wanted to cure her then he attended Dai Aragyo at Nakayama Hokekyoji Temple (the 100 days asceticism in cold season) and he had got incantations to cure asthma. Only from 6 to 17 at a day of a night with a full moon, the incantations and prays are held annually. Recently, many people not only from neigborhood but also people from other part areas visit Seijuji Temple.
Once upon a time, a hunter shot a pregnant monkey. Since then the three generations of elder sons of his descendants had been deafs. Then a family member asked a fortune teller. The fortune teller told that it was the curse of the pregnant monkey. So the family carved a statue of the monkey to dedicate, after that nothing has happened with the family. And the statue has became the guardian deity of Eer Diseases called The god monkey Ochika since then. The statue is dedicated in Kenponzan Seijuin Temple.
顕本山清寿寺門前案内板より
抜粋・引用および参考文献
顕本山清寿寺門前案内板
顕本山清寿寺本堂前案内板
市川市ホームページ
---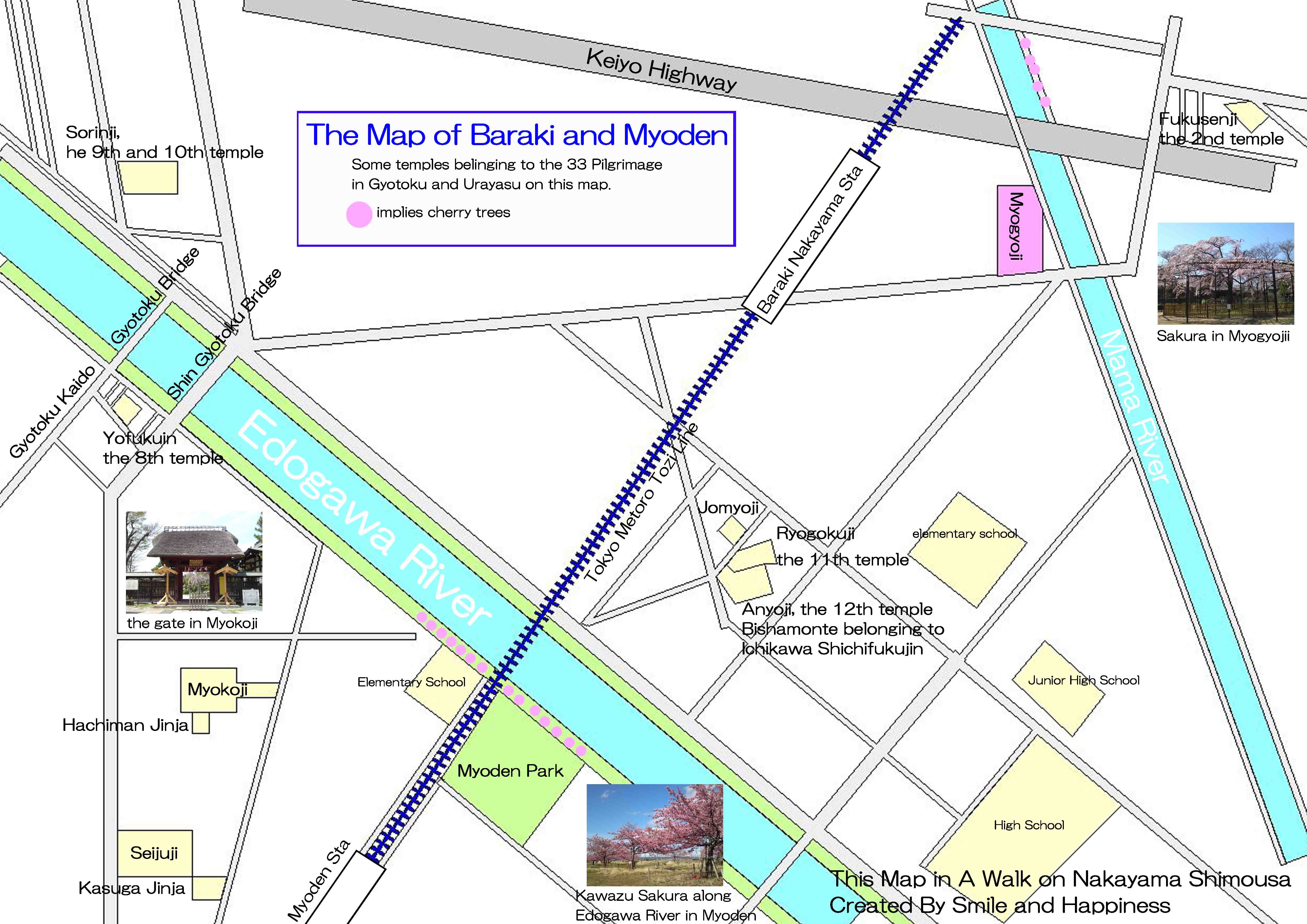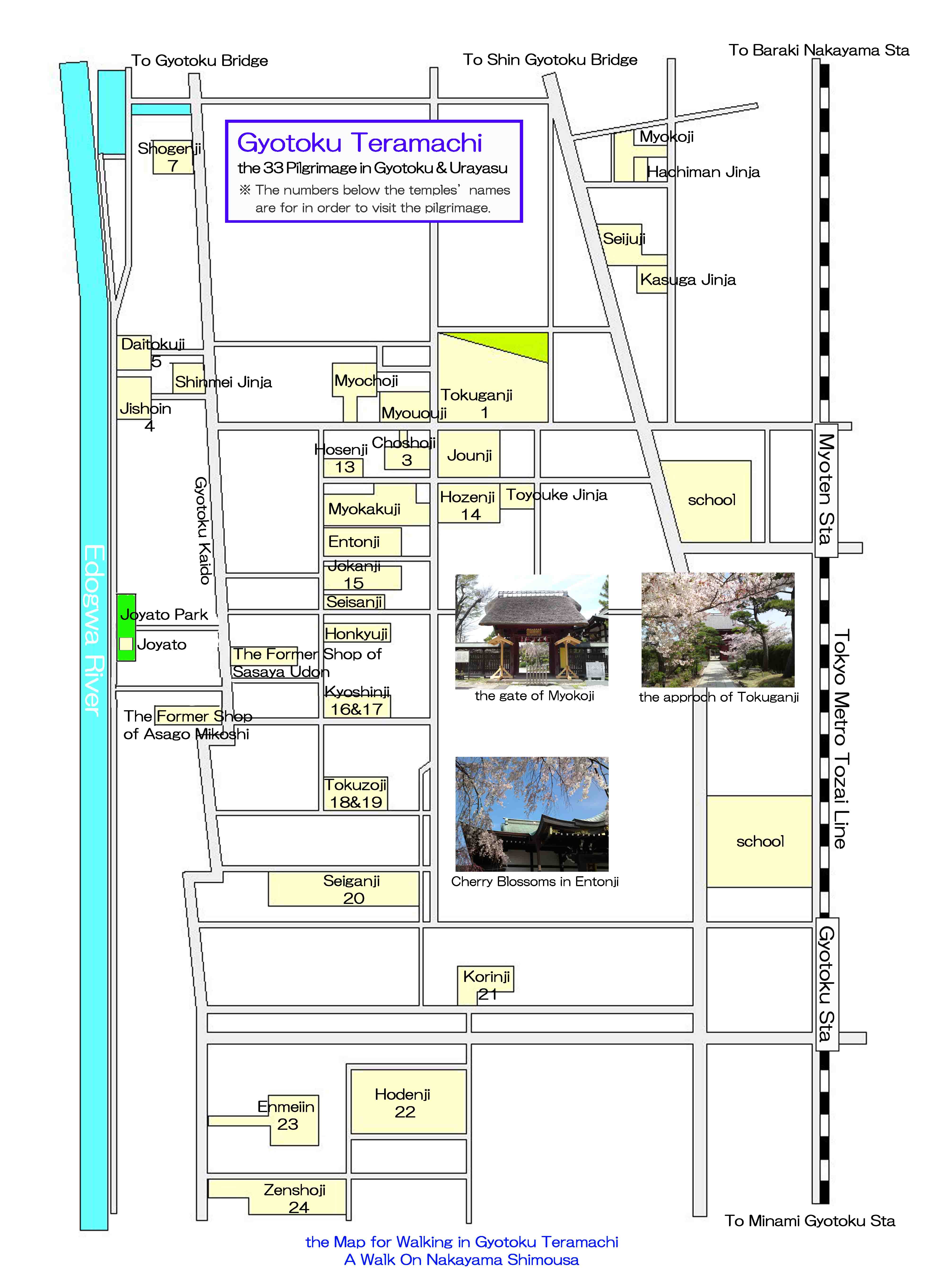 ---
Kenponzan Seijuji Temple
Kenponzan Seijuji Temple has a great accessibility from both Narita and Haneda International Airport.
From Narita International Airport, take JR Sobu-express line, transfer the line at Nishi-funabashi to Tozai line of Tokyo Metro bound to Nakano or Mitaka, get off Myoden Sta. And also take Keisei-line, transfer the line at Funabashi to Sobu-Local line, and transfer the line at Nishi-funabashi to Tozai line of Tokyo Metro bound to Nakano or Mitaka, get off Myoden Sta. It takes minimally 60 minutes from Narita Airport.
From Haneda International Airport, take Keikyu-line bound to Narita, transfer the line at Nihonbashi to Tozai line of Tokyo Metro bound to Nishifunabashi, Tsudanuma or Katsutadai, get off Myoden Sta.
From Tokyo (Otemachi) Sta, take Tozai line of Tokyo Metro bound to Nishi-funabashi, Tsudanuma or Katsutadai, get off Myoden Sta.
From Akihabara Sta, take Sobu line bound to Chiba, Tsudanuma or Nishi Funabashi, transfer the line at Nishifunabashi to Tozai line of Tokyo Metro, get off Myoden Sta.
Take 10 minute walk from Myoden Sta.
3-6-12 Myoden, Ichikawa-shi, Chiba-ken
The Noted Spots near Kenponzan Seijuji Temple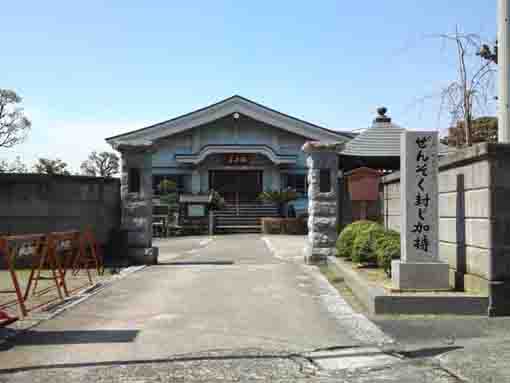 Seijuji Temple
---
---
---
---