Kowatei in Koiwa Park and Hakushu Kitahara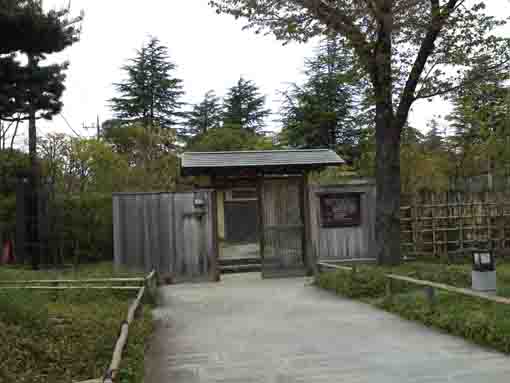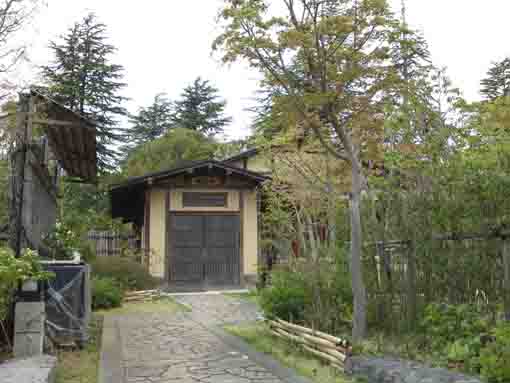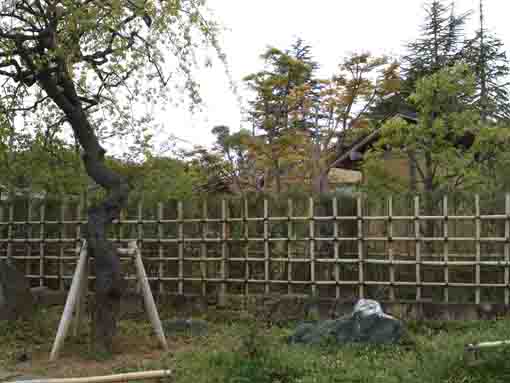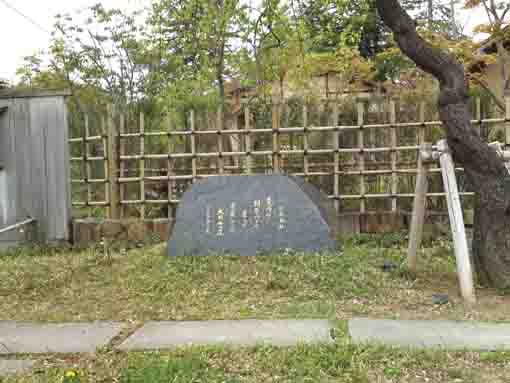 ---
Kowatei in Koiwa Park
in Kitakoiwa is a Japanese style public hall for tea ceremonies managed by
Edogawaku
. Kowatei is on the southeast corner of the park that has tennis courts and some playing equipment like slides in it. There is a stone tablet with a
tanka
poem by
Hakushu Kitahara
on its surface standing beside the gate of the hall. He was a famous poet lived Kitakoiwa for a year in 1916. His poem on it says '夏浅み 朝草刈りの 童らが 素足にからむ 犬胡麻の花 (Natsu asami, asa kusa kari no, warabe ra ga, suashi ni karamu, inugoma no hana; Early in summer, flowers of siebold's viburnums coiled around children's naked feet while they are mowing grass)' . Hakushu lived an annex in a hey seller Tomita's and he named it '
Shien Sosha
(it was moved to
Satomi Park
in Ichikawashi), the poem shows the views of this area close to Edogawa river in his days.
In spring, many cherry blossoms bloom in Koiwa Park, and some cherry blossoms beautifully decorate the stone tablet standing by Kowatei.
出典・抜粋・引用および参考
甲和亭門脇北原白秋歌碑
八幡神社
門前案内板
八幡神社鳥居脇北原白秋歌碑脇案内板
---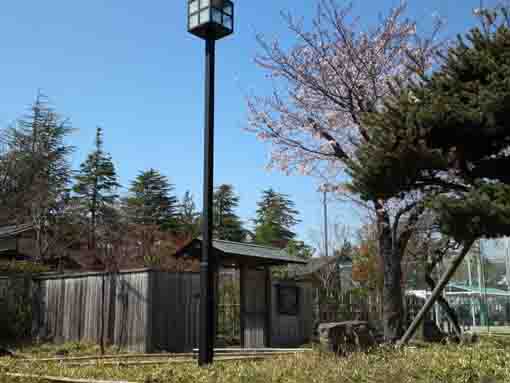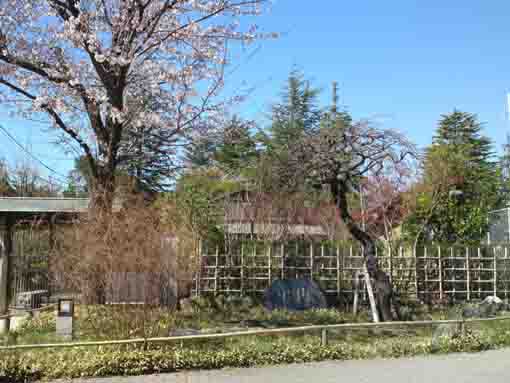 ---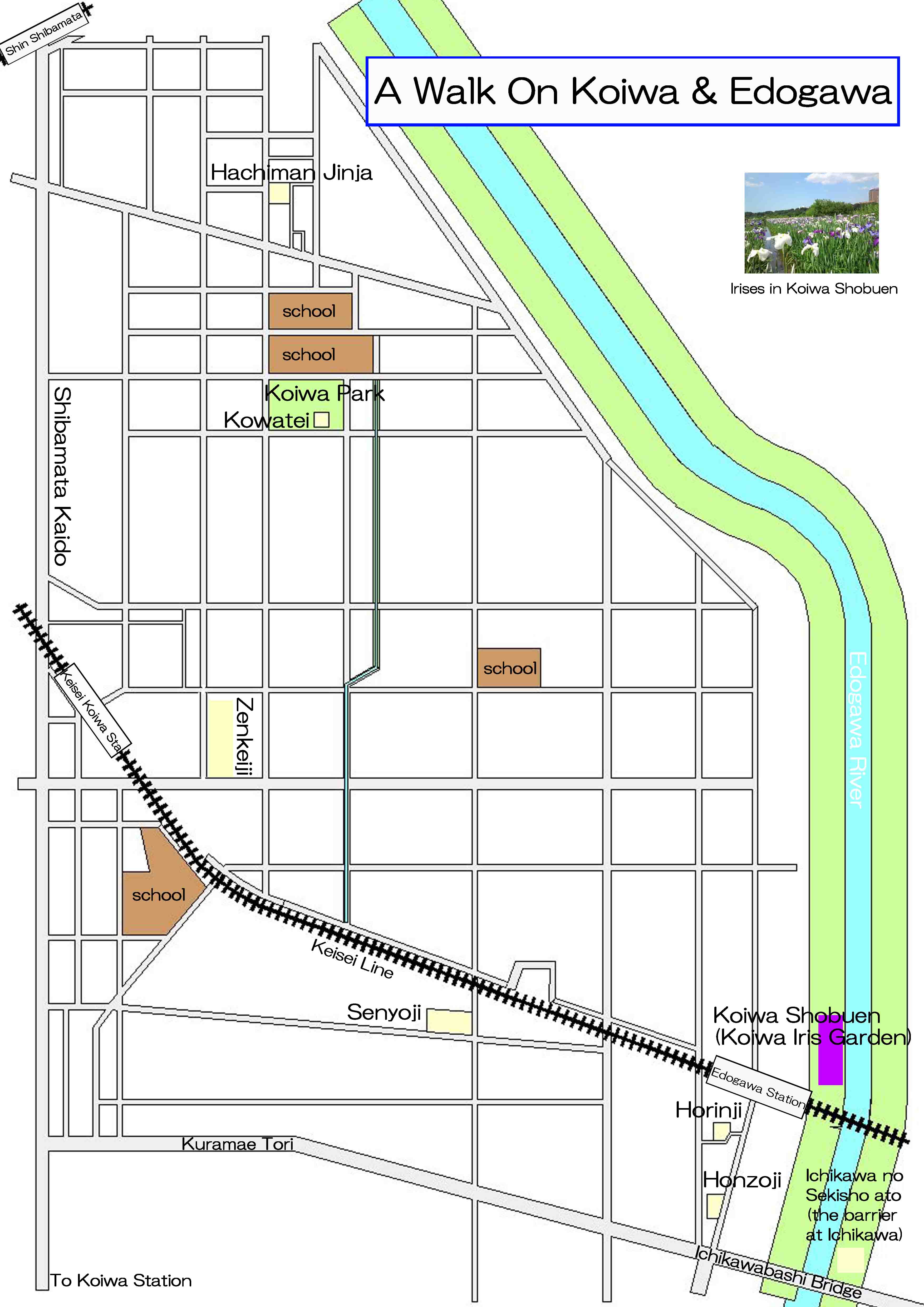 ---
Kowatei in Koiwa Park
Kowatei in Koiwa Park has great accessibilities from both Narita and Haneda International Airport.
From Narita International Airport, take Keisei-line and get off Edogawa or Keisei Koiwa Sta. Or take Narita Sky Access-line and get off at Shin Shibamata Sta. Take minimally 50 minutes from Narita Airport.
From Haneda International Airport, take Keikyu-line bound to Narita, and get off Keisei Koiwa or Edogawa Sta. Or transfer the line at Aoto or Takasago Sta to Narita Sky Access-Line bound to Narita International Airport, get off Shin Shibamata Sta.
Take 10 minute walk from Keisei Koiwa Sta, take 20 minute walk from Edogawa Sta, and take 13 minute walk from Shin Shibamata Sta.
6-43-1 Kitakoiwa, Edogawa-ku, Tokyo
The Noted Spots Connecting With Hakushu Kitahara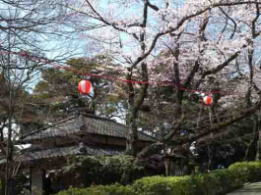 The housse of Hakushu Kitahara preserved in Satomi Park.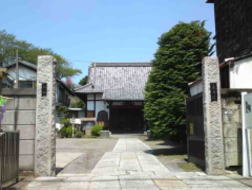 Once Hakushu Kitahara lived in this temple.
---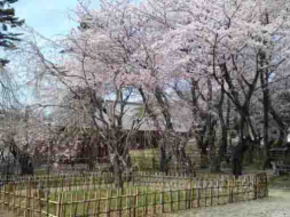 The noted spot of cherry trees and colored lives stands behind Kameiin Temple.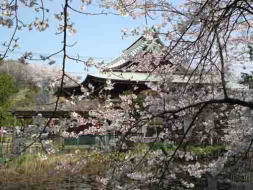 Tekona the famous lady appears in Myriad Leaves is dedicated in this temple.
---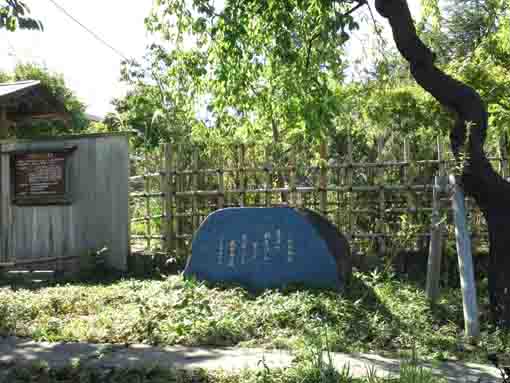 Kowatei for Tea Ceremony
Hakushu Kitahara lived in this town and his manument stands beside it.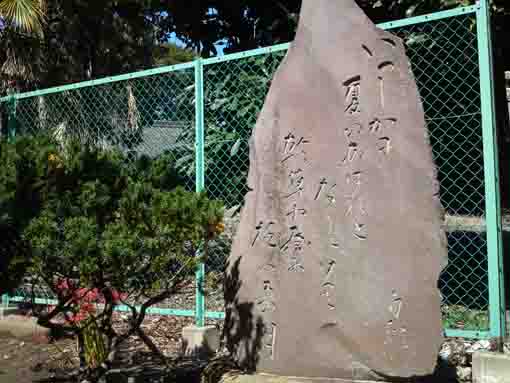 Hakushu Kitahara lived near it and his monument stands beside its torii gate.
---