Shinkosan Myochoji Temple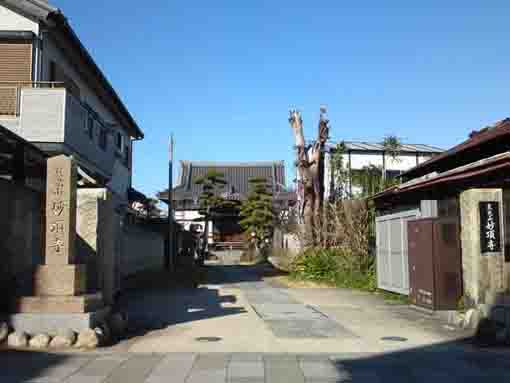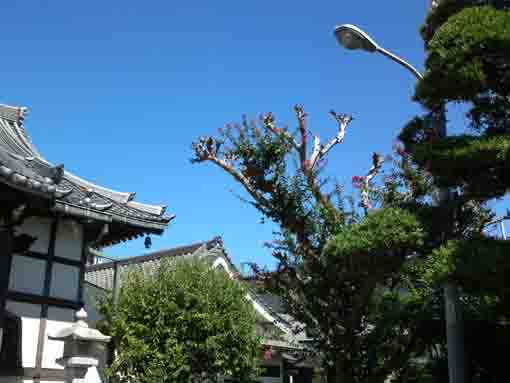 ---
On the north end of Gongenmichi road
Ieyasu Tkugawa
, the founder of Edo Shogunate, passing to go hawking, there is
Shinkosan Myochoji Temple
along Teramachidori Street. Myochoji temple has very long history so it was built in
Kamakura Period
when the founder
Nichiren
actively worked. The temple has the longest history along Teramachidori Street and in Gyotoku. (Now it was moved to this present place in 1561. So it could be said that Myochoji Temple tells the history of Teramachidori Street. The main hall of the temple is colored with beautiful pink flowers of a crape myrtle over 200 years old bloom in summer.
Why don't you visit Myochoji Temple?
---
Shinkosan Myochoji Temple
The History of Shinkosan Myochoji Temple
The Sango title of Myochoji Temple is Shinkosan, and this temple was built by the venerable Nichimyo in 1278, so it was built in the period of time that the founder Nichiren still worked actively. And it was moved to the present place by the venerable Nichinin in 1561.
The Event and Landmarks of Shinkosan Myochoji Temple
There is a Fudezuka (a mound for old writing brushes for improving writing skill) recalling the past days that there was a Terakoya (a private elementary school in
Edo period
for all children) in the temple. And also crimson red flowers on the over 200 years old crape myrtle bloom in summer.
Myochoji Temple preserves Shaka Nehan Ezu (a painting of Nirvana as large as 10 straw mats) and Shimousa Banhi (a tablet of
Shimousa
) made in 1367 as treasures of the temple. And some sculptures in the main hall is worthy to see.
真光山妙頂寺門前案内板より
出典・抜粋・引用および参考
真光山妙頂寺門前案内板
市川市ホームページ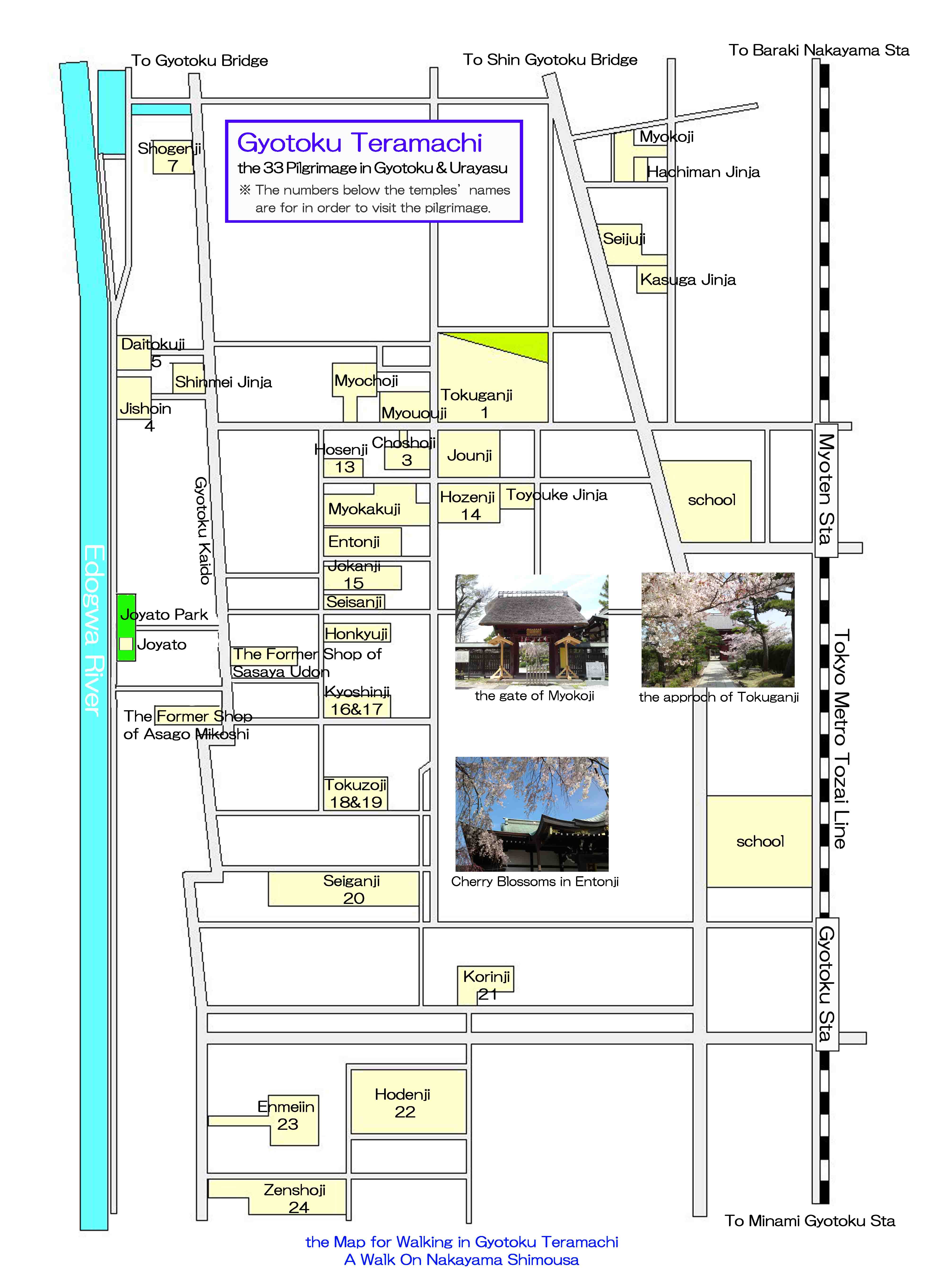 ---
Shinkosan Myochoji Temple
Myochoji Temple has a great accessibility from both Narita and Haneda International Airport.
From Narita International Airport, take JR Sobu-express line, transfer the line at Nishi-funabashi to Tozai line of Tokyo Metro bound to Nakano or Mitaka, get off Myoden Sta. And also take Keisei-line, transfer the line at Funabashi to Sobu-Local line, and transfer the line at Nishi-funabashi to Tozai line of Tokyo Metro bound to Nakano or Mitaka, get off Myoden Sta. It takes minimally 60 minutes from Narita Airport.
From Haneda International Airport, take Keikyu-line bound to Narita, transfer the line at Nihonbashi to Tozai line of Tokyo Metro bound to Nishifunabashi, Tsudanuma or Katsutadai, get off Myoden Sta.
From Tokyo (Otemachi) Sta, take Tozai line of Tokyo Metro bound to Nishi-funabashi, Tsudanuma or Katsutadai, get off Myoden Sta.
From Akihabara Sta, take Sobu line bound to Chiba, Tsudanuma or Nishi Funabashi, transfer the line at Nishifunabashi to Tozai line of Tokyo Metro, get off Myoden Sta.
Take 8 minute walk from Myoden Sta.
2-8 Hongyotoku, Ichikawa-shi, Chiba-ken
The Noted Spots near Shinkosan Myochoji Temple
---
---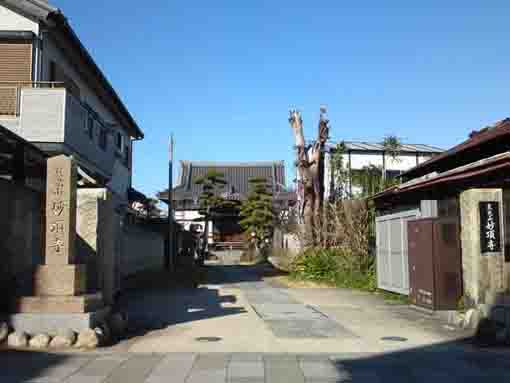 Myochoji Temple
---