Onitaka Remains Park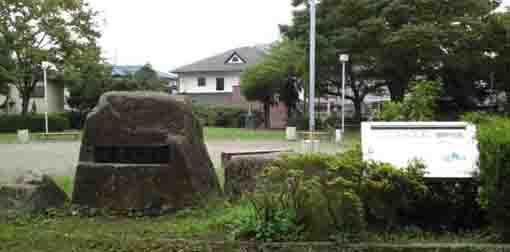 ---
Onitaka Remains Park is located on the south eastern end of
Nikke Colton Plaza
, it next to ABC Housing Park in Ichikawa. The park is little well-tended, but the trees and flowers in the park look wild and natural, so they are very simple. Cherry blossoms and asaleas in spring, Japanese hydrangeas and roses in summer, camellias in winter and some seasonal flowers still bloom in the park beautifully and tell seasonal transition.
And some hajikis (potteries) were discovered in the park, so they are called potteries of Onitaka Style, so the potteries became a standard style to indicate the late Kofun Period (the period of ancient burial mounds). The district name of Onitaka is registered in Japanese Archaeology.
Onitaka Remains
Onitaka Remains
Onitaka Remains were discovered when a plant of Kyoritsu Moslin Co was built in Onitaka in 1932. Begining of the construction, some shells were excavated 1 meter depth under a rice paddy ground, and some animal bones, mine timbers and pieces of potteries were found 1 more meter depth.
This remains are the remains of ancient community in late Kofun Period. Their residences built above the water on the sea shore was the unique feature of the remains, so the people in the community fished for their life. The altitude of Onitaka Remains are about 2.7 meters height, it is much lower than the altitudes of the other remasins. Some mine timbers excavated at the remains were cut down by men and others are not, the timbers cut down by men might be used in their residences. The shell midden was in the same place where the timbers excavated was formed a half moon, and some creatures living in the shallow sea such as oysters, clams, corbicula clams were found there and also some fish bones, scales, weights made of soil and some other fishing implements were excavated. Moreover, sword harness made of deer horn was found now preserved in History Museum of Ichikawa City.
Besides many hojikis were also excavated, they are so called Onitaka Style Pottery, then this remains is one of the important remains because they became standard style remains to imply late Kofun period.
Onitaka Style Potteries
Onitaka Style Potteries
Onitaka Style Potteries are the name of potteries' classification by date of production, so Onitaka Style Potteries were made in late Kofun period (500-700) discovered in southern Kanto region. Sosuke Sugihara, a leading archaeologist in Japan, named many potteries excavated at Onitaka in Ichikawa City in 1937 as a mark to classify. He put a Tsuki ( a round shaped bowl), an imitation of the Sueki, to be a mark, long trunk pots, big Koshikis (steaming baskets), bowls and Takatsukis (food stands) were discovered and belonged to the same style. Based upon the sequence of earthware, it is called Onitaka Period in late Kofun period in southern Kanto region, this period was very stable ages, and the Yamato Imperial Court's Power gradually extended through the region, the number of communities increased, about 20 communities at the period were discovered in Ichikawa City.
市川市ホームページより
市川市教育委員会(公園内掲示板)
日本大百科全書(ニッポニカ)
Onitaka Remains Park
Onitaka Remains Park has a great accessibility from both Narita and Haneda International Airport.
From Narita International Airport, take Keisei-line and get off Onigoe Sta, take minimally 40 minutes from Narita Airport. And also take JR Sobu-express line, transfer the line at Funabashi to Sobu-Local line, get off Shimousa-Nakayama or Motoyawata Sta.
From Haneda International Airport, take Keikyu-line bound to Narita, and get off Onigoe Sta.
From Tokyo Sta, take Sobu-Express line bound to Chiba or Narita, transfer the line to Sobu-Local line bound to Chiba, Tsudanuma, or Nishi-Funabashi at Ichikawa Sta, get off Motoyawata or Shimousa-Nakayama Sta.
From Akihabara Sta, take Sobu line bound to Chiba, get off Motoyawata or Shimousa-Nakayama Sta.
10 minutes walk from south exit of Motoyawata Sta of JR Sobu Line
10 minutes walk from south exit of Simousa Nakayama Sta of JR Sobu Line
5 minutes walk from Onigoe Sta of Keisei Line
Walk along the road surrounding Nikke Colton Plaza, The Park Of Onitaka Remains is on the south eastern end at Nikke Colton Plaza
1-95-1 Onitaka, Ichikawa-shi, Chiba-ken
Landmarks near Onitaka Remains Park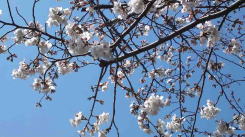 Nikke Colton Plaza is covered with much green trees and beautiful flowers, every season, you could find something new and wonderful in nature there.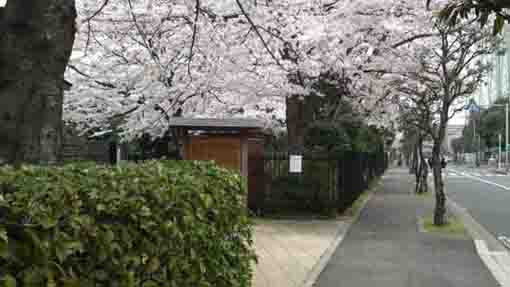 Orihime Jinaja Shirine is a branch shrine for Ise Jingu Shrine (Naigu), so Orihime Jinja Shrine dedicates Amaterasu Omikami.
---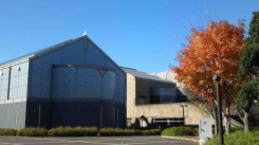 Everybody from children to adults could enjoy experiencing and learning about science and technology applying in industry.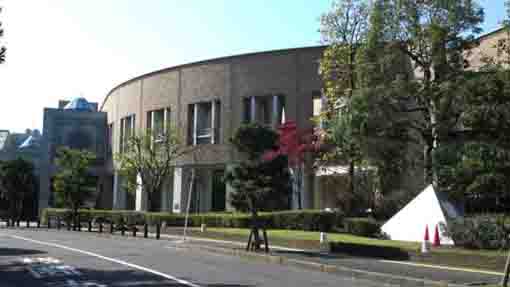 Media park has the central library, kids library, museum of literature in Ichikawa and writers lived in Ichikawa and so on. It is good space to know Ichikawa City.
---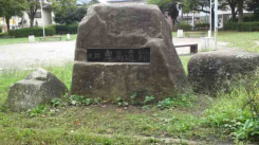 The Park Of Onitaka Remains
In the residential district, there is a small and deserted park, it is called the Park Of Onitaka Remains excavated some remains there.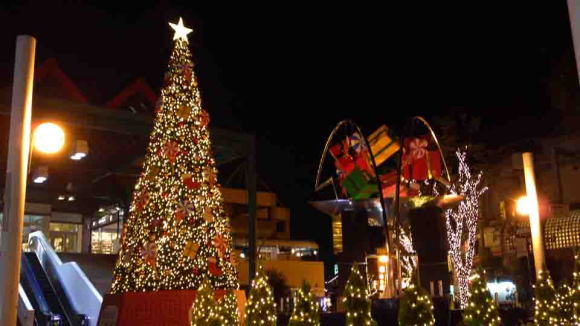 Nikke Colton Plaza is a shopping mall with some shops, restaurants, cafe, movie theatres, gym, shrine garden and so on.
---