A Walk On The Popular Viewing Spots of Kawazu Sakura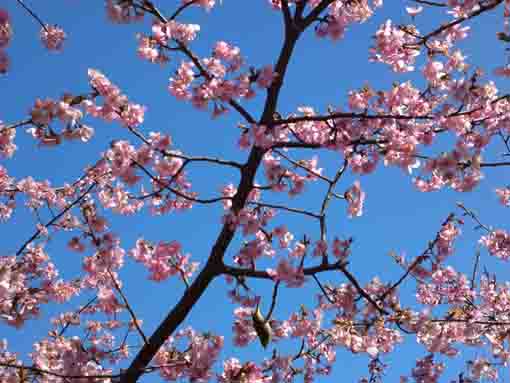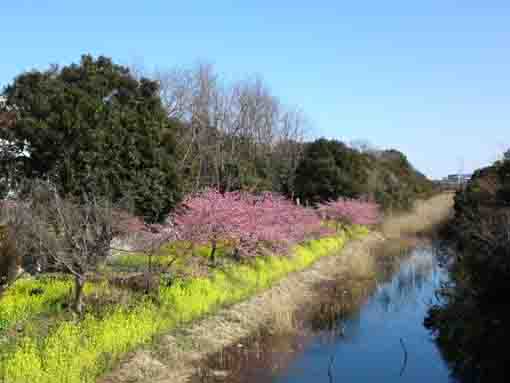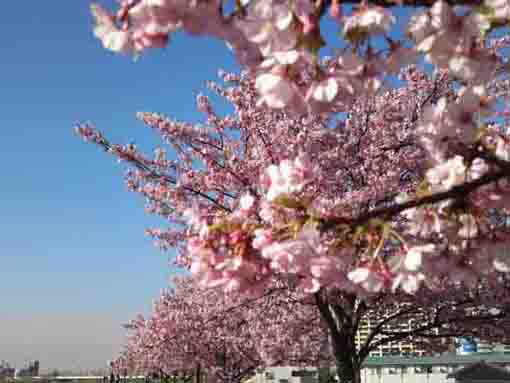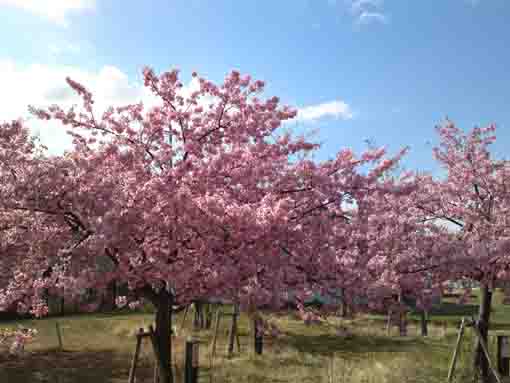 ---
Slightly earlier than Somei Yoshino cherry blossoms blooming, Kawazu Zakura cherry blossoms bloom with their deep pink petals in early spring. Viewing Kawazu Zakura under the blue sky is as exciting as viewing Somei Yoshino cherry blossoms. It is amazingly wonderful time to feel spring is coming. In Ichikawa city, there are three popular viewing spots of Kawazu Sakura, one is on the bank of
Edogawa River
near Ichikawa Station, next is on the bank of Edogawa River near Myoden Station, last one is in
Niihama Bird Paradise
where wild birds flies above the cherry blossoms. Why don't you visit those spots to enjoy seeing Kawazu Zakura cherry blossoms?
---
---
The Popular Viewing Spots of Kawazu Zakura Cherry Trees
---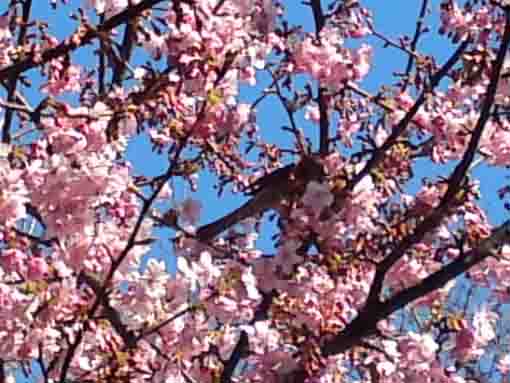 The wild birds' paradise has many Kawazu Sakura trees in it.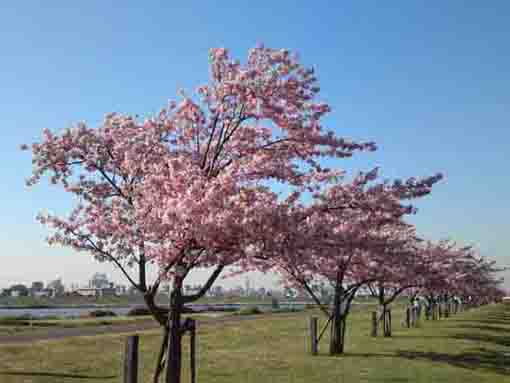 There are several Kawazu Sakura trees lined on the bank.
---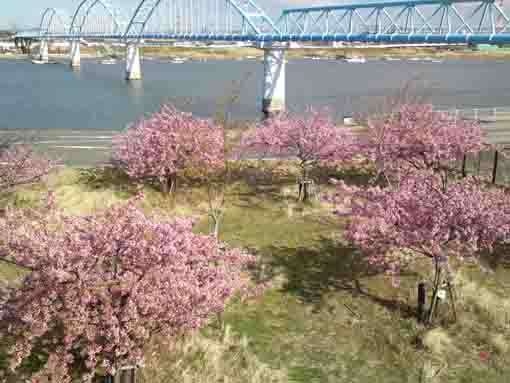 Many Kawazu Sakura Trees bloom on the bank.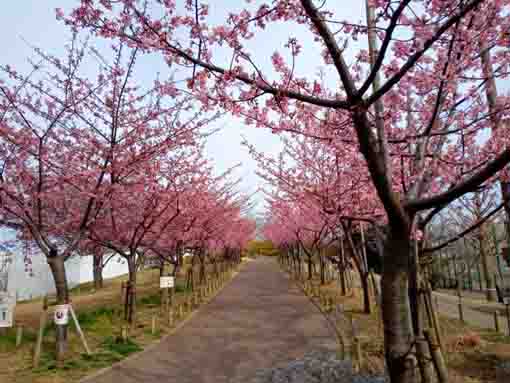 Kawazu Sakura blossoms bloom along a slope of the hill.
---
---