A Walk on the Landmarks Having Beautiful Pine Trees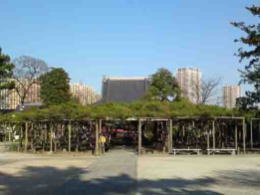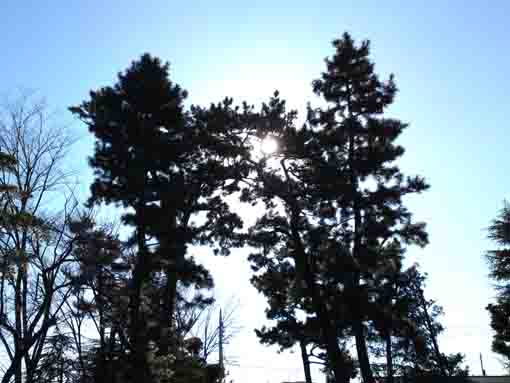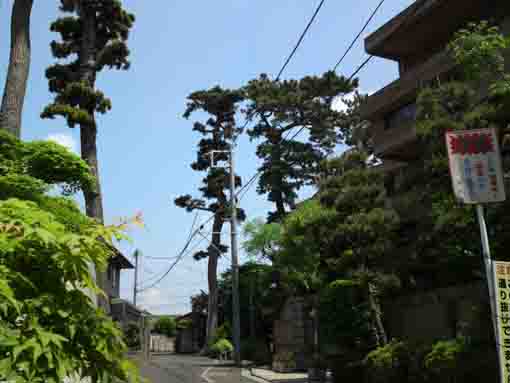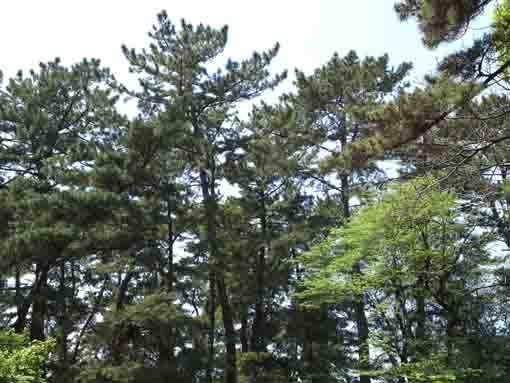 ---
The city tree of
Ichikwa
is black pine trees, it is drawn on the manhole. The trees exist in the residential areas in the city, Shinden, Hirata, Sugano and Yawata in the city. In temples and shrines in
Edogawaku
, there are black pine trees,
Yoko no Matsu in Zenyoji Temple
is special, it is registered as the National Natural Property. And Katsushika Jinaja Shrine in Nishifuna in
Funabashi
has a large black pine tree registered as the municipal natural property. Moreover, some temples have beautiful gardens with pine trees in them. Since the areas introduced in this website having called Katsushika had faced to Edo Bay (now Tokyo Bay), and sandy beaches dotted with black pine trees had spread in the areas. Therefore, they are suitable for the views in the areas.
In this page, some of the noted spots having beautiful pine trees in A Walk On Nakayama Shimousa are introduced. Pine leaves look always green, even in New Years Days in winter and in summer. Why don't you visit to see them?
---
The Noted Spot With Beautiful Pine Trees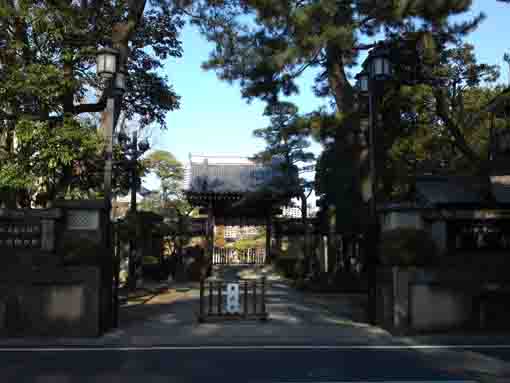 'Yoko no Matsu', the National Natural Propeties is in it.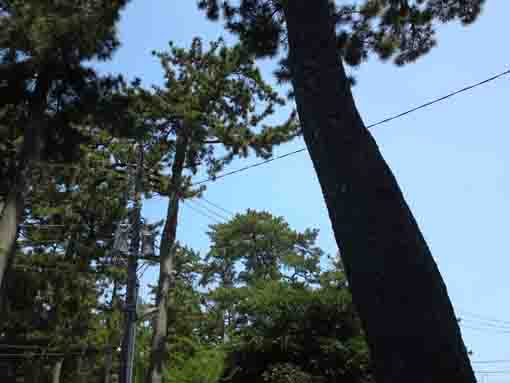 Pine trees in the residential areas in Shinden and Hirata
Under Construction
---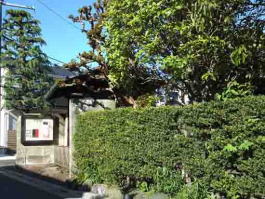 There exist some pine trees along the street near it.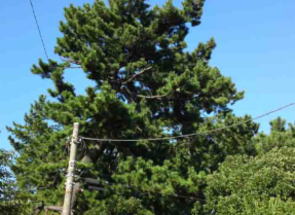 A large black pine tree preserved by Ichikawa city stands n front of the main hall.
---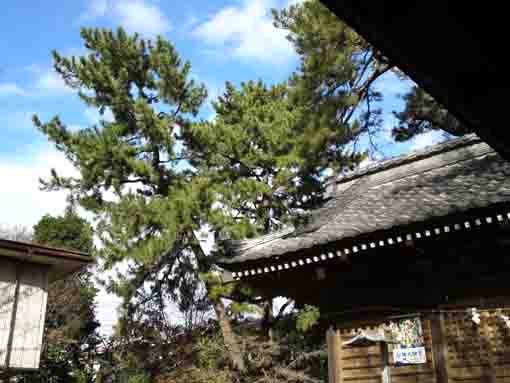 Katsushika Jinja Shrine
Under Construction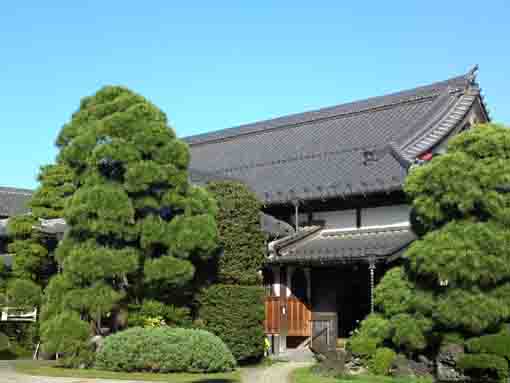 It is not a noted spot for viewing sakura spot, but also pine trees.
---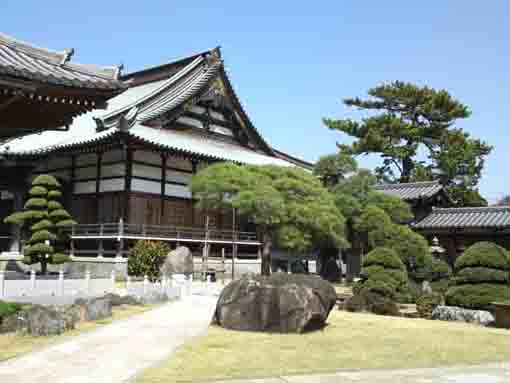 Pine trees garden in front of the Stone Jizo for the Consolation of Musashi Miyamoto is beautiful.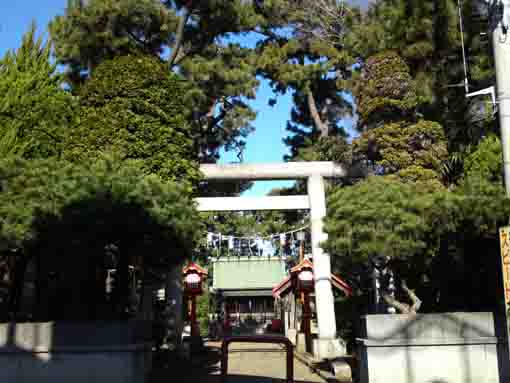 There are red pine trees on the both sides of the gate and large black pine trees standing in it.
---